#COP21: MasterCard and C40 Partner to Rally Megacities Around Sustainable Mobility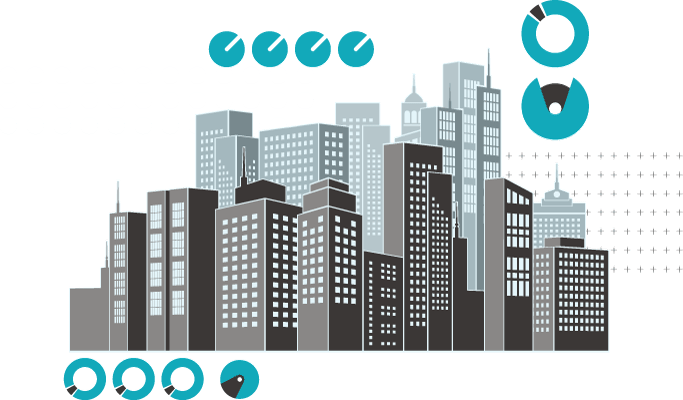 As heads of state gather for the COP21 climate talks in Paris, MasterCard and the C40 Cities Climate Leadership Group (C40) today announced a partnership to connect Chinese and global megacities in a first-of-a-kind 'Mobility Management' network.
With more than half the world's population now living in cities, urban transportation is one of the key contributors to CO2 emissions globally. Drawing on technology and expertise from MasterCard, the C40 Mobility Management network will spearhead the sharing and activation of best practices to better integrate and optimize the various modes of public transportation available in a city.
"The Paris COP21 ushers in a new approach to global action on climate change in which cities and non-state actors have a major role to play. The C40-MasterCard partnership provides a compelling example of the innovative and collaborative work that cities and businesses are doing to help China, the U.S. and other nations reach – and exceed – aggressive GHG targets," said C40 Chair, Rio de Janeiro Mayor Eduardo Paes.
"Transport is crucial for cities to get right, as we have seen in Rio where we are delivering a massive expansion of public transport. C40's partnership with MasterCard to launch a new network on 'Mobility Management' will help cities like Rio scale up their efforts."
A recent C40 report has shown that roughly a third of C40 cities' action is delivered through knowledge sharing. By working together to share best practices and technical expertise, the network partners and city governments will accelerate action that has the potential to reduce emissions, save cost and improve quality of life for citizens.
Mobility Management is a vital tool for resource- and time-constrained city governments. It can provide a cheaper and quicker way for cities to improve transport capacity, efficiency and accessibility than investing in new infrastructure, which can be expensive and time-consuming, and can neglect efficiencies within existing systems.
Mobility Management has already had a significant impact on a number of C40 member cities, including:
– Milan, where the recent 'Area C' road pricing scheme has delivered reduction in traffic and improvements in air quality while increasing public transport speeds;
– London, where the introduction of contactless transit ticketing has reduced costs and increased ridership, particularly from tourists;
– San Francisco, where 'SF Park', a parking program with a responsive pricing mechanism, has reduced 'cruising' for parking by around 50 percent;
– Paris, where a combination of holistic measures, including changes to parking policies and the introduction of a car sharing scheme in addition to cycling and public transport improvements has reduced vehicle miles travelled, and consequently emissions;
– New York, which has seen a 2 percent rise in transit ridership by introducing the MTA Bus Time program.
Hany Fam, President of MasterCard Enterprise Partnerships, comments: "This new initiative is a great example of how public-private-partnerships can make significant improvements to transport systems in cities around the world, from higher productivity, development of new technologies and better air quality and associated health benefits."
"The relationship will benefit from C40's proven impact from other network programs and MasterCard's technology and data analytics leadership around transit programs in global cities such as London and Chicago."
Mark Watts, Executive Director of C40 Cities Climate Leadership Group, says: "With transportation currently accounting for over a quarter of final energy use, and with C40 cities currently emitting over 300 million tons of CO2 per year from transport alone, decisive action must be taken quickly. We firmly expect our work with MasterCard through the new Mobility Management network to play an important role."
"By putting a particular focus on Chinese cities, the C40 Mobility Management network acknowledges the country's rapid path to urbanization. The proven network methodology will ensure that lessons from cities around the world are translated to the Chinese context, while lessons from China are shared with other participating cities."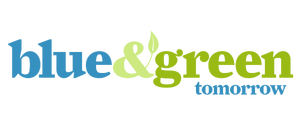 A Good Look At How Homes Will Become More Energy Efficient Soon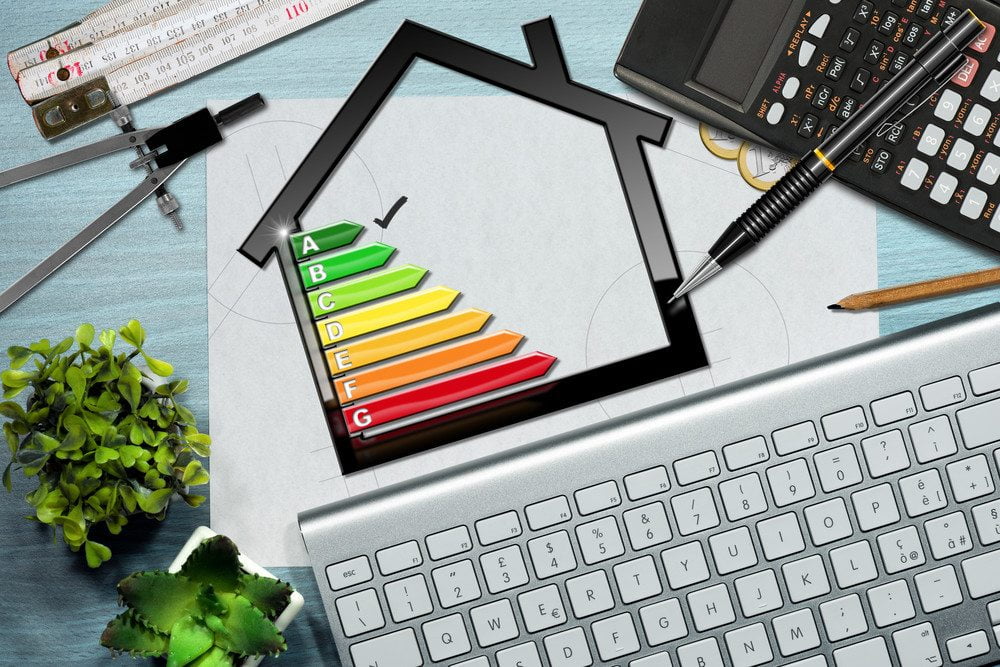 Everyone always talks about ways they can save energy at home, but the tactics are old school. They're only tweaking the way they do things at the moment. Sealing holes in your home isn't exactly the next scientific breakthrough we've been waiting for.
There is some good news because technology is progressing quickly. Some tactics might not be brand new, but they're becoming more popular. Here are a few things you should expect to see in homes all around the country within a few years.
1. The Rise Of Smart Windows
When you look at a window right now it's just a pane of glass. In the future they'll be controlled by microprocessors and sensors. They'll change depending on the specific weather conditions directly outside.
If the sun disappears the shade will automatically adjust to let in more light. The exact opposite will happen when it's sunny. These energy efficient windows will save everyone a huge amount of money.
2. A Better Way To Cool Roofs
If you wanted to cool a roof down today you would coat it with a material full of specialized pigments. This would allow roofs to deflect the sun and they'd absorb less heat in the process too.
Soon we'll see the same thing being done, but it will be four times more effective. Roofs will never get too hot again. Anyone with a large roof is going to see a sharp decrease in their energy bills.
3. Low-E Windows Taking Over
It's a mystery why these aren't already extremely popular, but things are starting to change. Read low-E window replacement reviews and you'll see everyone loves them because they're extremely effective.
They'll keep heat outside in summer or inside in winter. People don't even have to buy new windows to enjoy the technology. All they'll need is a low-E film to place over their current ones.
4. Magnets Will Cool Fridges
Refrigerators haven't changed much in a very long time. They're still using a vapor compression process that wastes energy while harming the environment. It won't be long until they'll be cooled using magnets instead.
The magnetocaloric effect is going to revolutionize cold food storage. The fluid these fridges are going to use will be water-based, which means the environment can rest easy and energy bills will drop.
5. Improving Our Current LEDs
Everyone who spent a lot of money on energy must have been very happy when LEDs became mainstream. Incandescent light bulbs belong in museums today because the new tech cut costs by up to 85 percent.
That doesn't mean someone isn't always trying to improve on an already great invention. The amount of lumens LEDs produce per watt isn't great, but we've already found a way to increase it by 25 percent.
Maybe Homes Will Look Different Too
Do you think we'll come up with new styles of homes that will take off? Surely it's not out of the question. Everything inside homes seems to be changing for the better with each passing year. It's going to continue doing so thanks to amazing inventors.
ShutterStock – Stock photo ID: 613912244
IEMA Urge Government's Industrial Strategy Skills Overhaul To Adopt A "Long View Approach"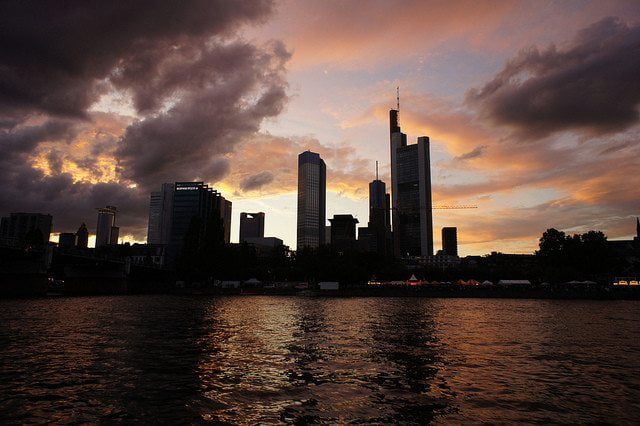 IEMA, in response to the launch of the Government's Industrial Strategy Green Paper, have welcomed the focus on technical skills and education to boost "competence and capability" of tomorrow's workforce.
Policy experts at the world's leading professional association of Environment and Sustainability professionals has today welcomed Prime Minister Teresa May's confirmation that an overhaul of technical education and skills will form a central part of the Plan for Britain – but warns the strategy must be one for the long term.
Martin Baxter, Chief Policy Advisor at IEMA said this morning that the approach and predicted investment in building a stronger technical skills portfolio to boost the UK's productivity and economic resilience is positive, and presents an opportunity to drive the UK's skills profile and commitment to sustainability outside of the EU.
Commenting on the launch of the Government's Industrial Strategy Green Paper, Baxter said today:
"Government must use the Industrial Strategy as an opportunity to accelerate the UK's transition to a low-carbon, resource efficient economy – one that is flexible and agile and which gives a progressive outlook for the UK's future outside the EU.
We welcome the focus on skills and education, as it is vital that tomorrow's workforce has the competence and capability to innovate and compete globally in high-value manufacturing and leading technology.
There is a real opportunity with the Industrial Strategy, and forthcoming 25 year Environment Plan and Carbon Emissions Reduction Plan, to set long-term economic and environmental outcomes which set the conditions to unlock investment, enhance natural capital and provide employment and export opportunities for UK business.
We will ensure that the Environment and Sustainability profession makes a positive contribution in responding to the Green Paper."