Democratising Sustainability Part 1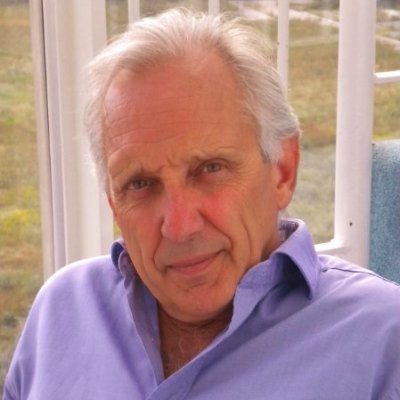 The World Commission on Environment and Development (WCED), known as the Brundtland Commission gave us the much quoted definition of what sustainable development should embrace: "development that meets the needs of the present without compromising the ability of future generations to meet their own needs." Steve Burt, CEO EQi Group, writes in a recent LinkedIn post.
1) Sustainability
Little did Gro Harlem Brundtland (who chaired the commission) realise that her work would be used to define many varying and self-serving agendas for governments, businesses and green enthusiasts. Since releasing the commission's findings in the report named Our Common Future, more commonly known as the Brundtland Report, in October 1987, the word sustainability, in definition and term, has been abused, maligned and manipulated to suit money making and political agendas.
The clever and skilful use of the word sustainability by marketers has only served to pervert its understanding and importance and tarnish the public's understanding of what ultimately will affect them and could be the most significant challenge facing mankind. The broad nature of the original definition has provided an open ended translation for all and sundry to interpret, use and abuse to fit any description of any service or product that may in some way be able to claim lower consumption in its production over a previous version.
The word sustainability, its meaning and value, needs to be repositioned, revalued and strictly protected against the marketer's sleight of hand, the politician's self-serving agendas and business' appetite to stretch its meaning. The challenge in repositioning the value and importance of sustainability is being able to gain an accurate understanding of our current consumption and its effect in both economic and ecological terms. A clear and defined method of evaluating, measuring, tracking and reporting is now required.
To date, methods and process of understanding and evaluating sustainability have been hijacked by Non-Governmental Organisations and Not for Profits. Their standards and methods are focused to meet their interpretation and/or agendas of building membership rather than investor grade metrics. Although their purpose may sound or be founded on well-meaning, their methods encourage distortion of the real position, praise of poor performance and awards meeting their criteria rather than real sustainable progress.
The most pervasive and damaging effect on the term sustainability has been created by the fundamental way organisations, marketers, consultancies, and consumers use the word in communications. Systems, products and services are ubiquitously labelled 'sustainable'; however, sustainability is an outcome state, derived from and directly related to an input, and it is achieved by aligning consumption and damage effects to within our planet's capacity to replace or absorb. Sustainability is a state of being in balance with planet Earth.
How can sustainability be purchased when sustainability is a state that can only be achieved as a result of matching consumption, emissions and impacts levels to the biosphere's ecological limits? If the term sustainability does mean a state of balance rather than a system, product or service then should not every human be involved in understanding their part in what is required to achieving a global sustainable living state?
Since the turn of the century a plethora of experts, thought leaders, companies, products, services and systems have all claimed to have the clear vision or magic solution with retailers implementing world changing initiatives. A multitude of standards, compliance systems and reporting mechanisms have been developed, promoted and championed, yet the effect since the turn of the century has been that carbon intensity has increased.
In 2008 the UK Guardian published an article named 50 People Who Could Save the Planet which further underlines the idiosyncratic approach the world has pursued, 'Trust us, we are experts.' Such thinking is exclusive, damaging and wrong. The facts show that the current bandwagon and supporting cast of experts, standards, systems and reporting initiatives have failed. A new approach is required if we are going get the world to change its current unsustainable living model into one that balances with the biosphere.
This is the first of 7 posts that will seek to challenge the existing knowledge paradigm by democratising sustainability through sharing untarnished and factual information to bring clarity to this much mis-addressed subject. The focus is about educating people on how they can play their part in achieving a biosphere consumption balance and hence a sustainable society.
The following posts will show there is a different way to help society become more sustainable using an encompassing inclusive approach, rather than the current endless reporting, grand political and private self-serving initiatives.
1) Sustainability
2) The Background
3) The Human Issue
4) The Business Issue
5) The Compliance Effect
6) Transparency and Trust
7) The Consumption Challenge
I believe that sustainability should be democratised to allow all humans to make personal choices regarding the way they wish to contribute to reducing human impact. The marketing spin needs to be banished and untarnished information needs to be made readily available throughout our society.
EQi is a data and technology company that connects business to sustainability by providing resource efficiency management solutions. EQi has announced successful certification as a founding UK B Corporation.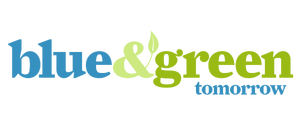 A Good Look At How Homes Will Become More Energy Efficient Soon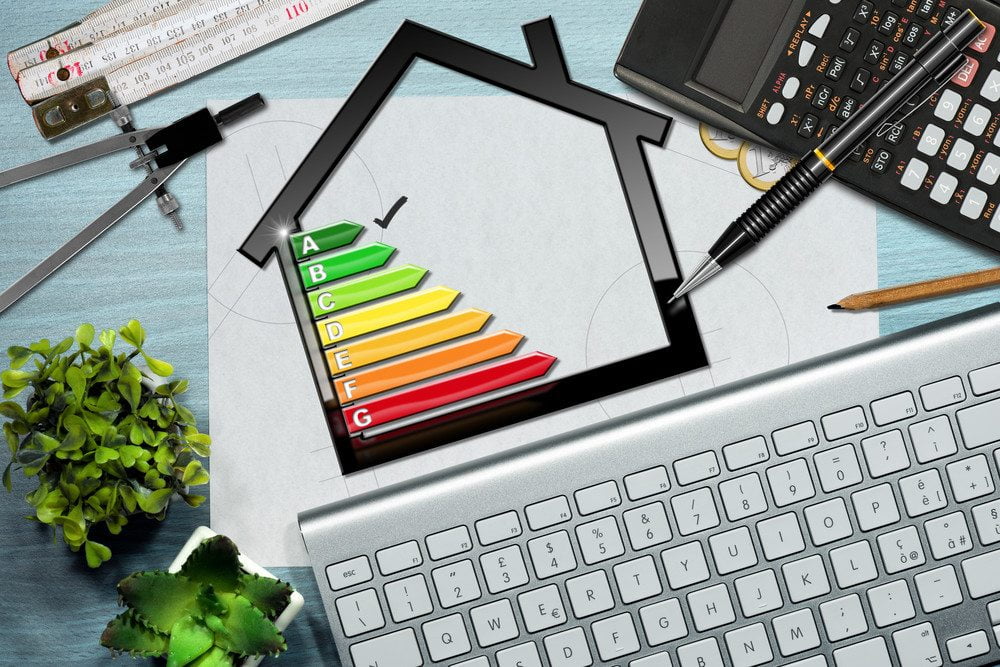 Everyone always talks about ways they can save energy at home, but the tactics are old school. They're only tweaking the way they do things at the moment. Sealing holes in your home isn't exactly the next scientific breakthrough we've been waiting for.
There is some good news because technology is progressing quickly. Some tactics might not be brand new, but they're becoming more popular. Here are a few things you should expect to see in homes all around the country within a few years.
1. The Rise Of Smart Windows
When you look at a window right now it's just a pane of glass. In the future they'll be controlled by microprocessors and sensors. They'll change depending on the specific weather conditions directly outside.
If the sun disappears the shade will automatically adjust to let in more light. The exact opposite will happen when it's sunny. These energy efficient windows will save everyone a huge amount of money.
2. A Better Way To Cool Roofs
If you wanted to cool a roof down today you would coat it with a material full of specialized pigments. This would allow roofs to deflect the sun and they'd absorb less heat in the process too.
Soon we'll see the same thing being done, but it will be four times more effective. Roofs will never get too hot again. Anyone with a large roof is going to see a sharp decrease in their energy bills.
3. Low-E Windows Taking Over
It's a mystery why these aren't already extremely popular, but things are starting to change. Read low-E window replacement reviews and you'll see everyone loves them because they're extremely effective.
They'll keep heat outside in summer or inside in winter. People don't even have to buy new windows to enjoy the technology. All they'll need is a low-E film to place over their current ones.
4. Magnets Will Cool Fridges
Refrigerators haven't changed much in a very long time. They're still using a vapor compression process that wastes energy while harming the environment. It won't be long until they'll be cooled using magnets instead.
The magnetocaloric effect is going to revolutionize cold food storage. The fluid these fridges are going to use will be water-based, which means the environment can rest easy and energy bills will drop.
5. Improving Our Current LEDs
Everyone who spent a lot of money on energy must have been very happy when LEDs became mainstream. Incandescent light bulbs belong in museums today because the new tech cut costs by up to 85 percent.
That doesn't mean someone isn't always trying to improve on an already great invention. The amount of lumens LEDs produce per watt isn't great, but we've already found a way to increase it by 25 percent.
Maybe Homes Will Look Different Too
Do you think we'll come up with new styles of homes that will take off? Surely it's not out of the question. Everything inside homes seems to be changing for the better with each passing year. It's going to continue doing so thanks to amazing inventors.
ShutterStock – Stock photo ID: 613912244
IEMA Urge Government's Industrial Strategy Skills Overhaul To Adopt A "Long View Approach"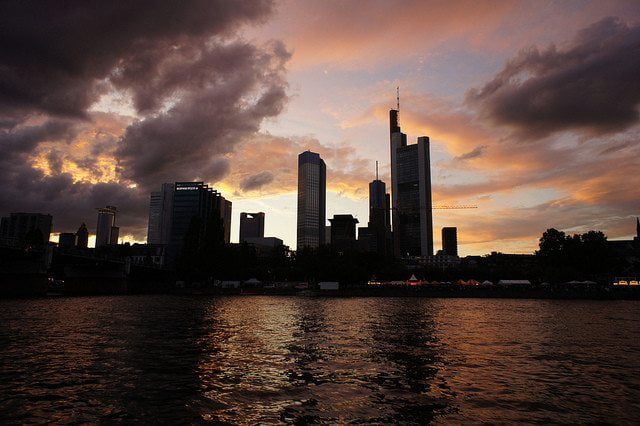 IEMA, in response to the launch of the Government's Industrial Strategy Green Paper, have welcomed the focus on technical skills and education to boost "competence and capability" of tomorrow's workforce.
Policy experts at the world's leading professional association of Environment and Sustainability professionals has today welcomed Prime Minister Teresa May's confirmation that an overhaul of technical education and skills will form a central part of the Plan for Britain – but warns the strategy must be one for the long term.
Martin Baxter, Chief Policy Advisor at IEMA said this morning that the approach and predicted investment in building a stronger technical skills portfolio to boost the UK's productivity and economic resilience is positive, and presents an opportunity to drive the UK's skills profile and commitment to sustainability outside of the EU.
Commenting on the launch of the Government's Industrial Strategy Green Paper, Baxter said today:
"Government must use the Industrial Strategy as an opportunity to accelerate the UK's transition to a low-carbon, resource efficient economy – one that is flexible and agile and which gives a progressive outlook for the UK's future outside the EU.
We welcome the focus on skills and education, as it is vital that tomorrow's workforce has the competence and capability to innovate and compete globally in high-value manufacturing and leading technology.
There is a real opportunity with the Industrial Strategy, and forthcoming 25 year Environment Plan and Carbon Emissions Reduction Plan, to set long-term economic and environmental outcomes which set the conditions to unlock investment, enhance natural capital and provide employment and export opportunities for UK business.
We will ensure that the Environment and Sustainability profession makes a positive contribution in responding to the Green Paper."