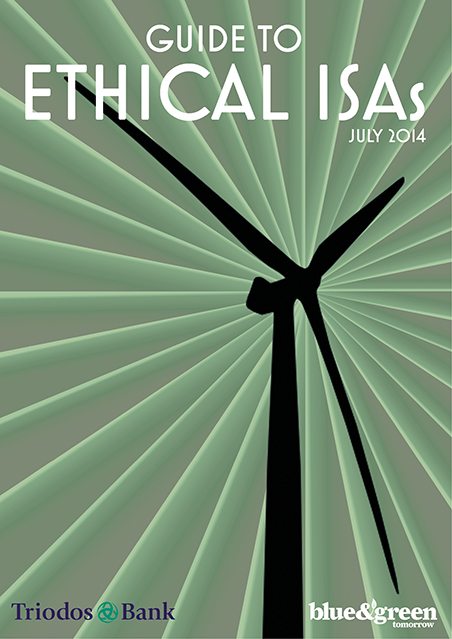 Ethical Bank Triodos shows Blue & Green Tomorrow's readers how to save and invest their money ethically in the 2014 Guide to Ethical ISAs.
No-one likes to pay more tax than necessary, so it's easy to see what makes ISAs such a popular and widely recommended choice for savers and investors.
But what if, as well as protecting your money from the taxman, you also want to use it to help bring about positive change in the world?
In that case, opening an ethical ISA could be the way to go.
And who could be better to guide you through the ins and outs of saving or investing with an ethical ISA than Triodos Bank, a leading name in sustainable banking.
Download a PDF version for free
The Guide to Ethical ISAs 2014 2014 single-page (recommended for printing)
The Guide to Ethical ISAs 2014 double-page (recommended viewing)
Download other versions
View The Guide to Ethical ISAs 2014 on Issuu (recommended viewing)
View The Guide to Ethical ISAs 2014 on Scribd