Ban on surface drilling doesn't stop fracking pollution spillover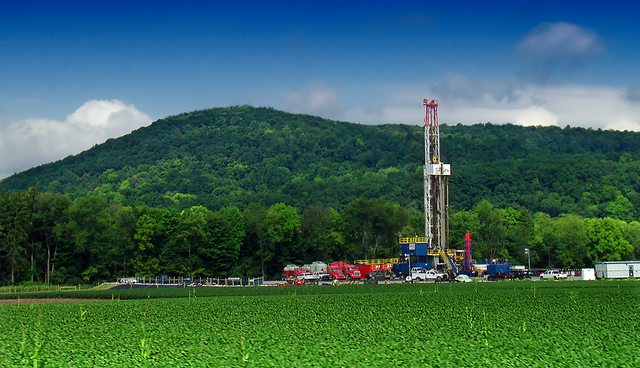 The government has announced a new consultation on banning surface drilling from fracking in some conservation areas, including Sites of Special Scientific Interest. Greenpeace dismissed the plan as 'designed to mollify concerned backbenchers but lacking the substance to actually protect the countryside from fracking pollution.'
Greenpeace campaigner, Hannah Martin said: "This announcement might have banned drilling rigs from littering the landscape, but the government isn't banning fracking pollution spilling over into our most fragile and treasured countryside.
"Some of England's special scenery and nature reserves could still be ringed by fracking rigs bringing light, air, water and noise pollution to areas that should be completely protected. This seems like a statement designed simply to mollify concerned backbenchers but lacking the substance to actually protect the countryside from fracking pollution."
The government has delayed a vote in the House of Commons that was expected today on the regulations that allow fracking to take place under National Parks, Areas of Outstanding Natural Beauty and World Heritage Sites.
Greenpeace believes the vote is now expected in the coming weeks, but the government will not be drawn on when and is still refusing a full debate. This is furthering accusations that the government is pushing the regulations through the parliamentary process hastily and without scrutiny.
Hannah Martin continued: "The government's unwavering support for fracking doesn't make economic or environmental sense. Fracking pollution will mean flares, drilling rigs, and heavy lorries polluting the air, spilling over and scarring our most scenic and precious landscapes. Fracking won't cut bills for people. it won't bring many new jobs for local residents. But it will likely knock down the value of families' homes, damage tourism and contribute to climate change.
"Fracked gas is not necessary to power the UK. Even though the government is using every trick in the book to usher fracking in as quickly as possible, it would only deliver gas in a decade and is enormously expensive, requiring huge tax breaks for the industry. We need to be sourcing most of power from renewable energy by then.
"People who love and live in the spectacular countryside and nature near the Peak District, the North York Moors, the South Downs, and who care about climate change will not stand for a government which is only listening to the fracking industry lobbyists, and riding roughshod over local wishes to industrialise our most beautiful scenery and damage the climate."