BLUE Unveil Solent Oyster Plan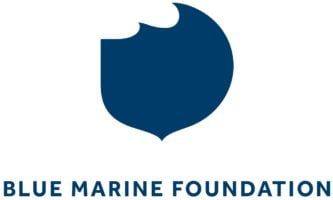 Blue Marine Foundation (BLUE) has revealed its plan to reintroduce oysters to the Solent. The Solent, the area of water in between the Isle of Wight and mainland England, was once thriving with oysters – so much so that it supported the biggest oyster fishery in Europe. BLUE are on course to re-seed oyster beds in the strait in the next four years.
Leading a coalition of stakeholders made up of fishermen, marine experts, local authorities, scientists and conservationists, BLUE is set to purchase 10 million hatchery-reared juvenile oysters to re-seed oyster beds and increase the coverage of oysters in the Solent by 2020, with the long-term aim of enabling the sustainable harvesting of oysters.
On the project, Charles Clover, Chairman of BLUE said: "Early signs from the Oyster broodstock programme at BAR Land Rover show that the technique of suspending cages of oysters under rafts in marinas can enhance the amount of oyster juveniles or 'spat' reaching the oyster beds.
"We are now ready to go a stage further.  The coalition has researched and developed a rigorous 5-year plan for oyster re-introduction. And we now seek contributions towards the £250,000 needed to re-seed ten million juvenile native oysters in the Solent.
"We are in talks with a number of local and national corporations who are keen to play their part in helping restore the Solent back to its former glory. It's an incredibly exciting project to be involved in and one which is generating lots of interest both in the UK and overseas."
The Solent's oyster fishery, which dates back to Roman times, was the largest fishery in Europe for the native oyster, Ostrea edulis, as recently as 1978.  Until then, up to 450 boats were catching oysters in the Solent and adjacent inshore waters between Weymouth and Chichester, employing more than 700 men at sea and landing up to 15 million oysters a year. However, this level of fishing turns out to have been unsustainable, and, together with the effects of invasive species and disease, it eventually led to a collapse in numbers and the closure of the fishery in 2013. That ban remains in place two years on.
The native oyster has been identified as one of the most threatened species that requires conservation action at the national level – and is classified as a priority species in the UK Biodiversity Action Plan.
Dr Joanne Preston of Institute of Marine Sciences, University of Portsmouth, said: "So far the pilot study we are running has proved highly successful. We are testing the use of floating cages to house protected broodstocks of native Oysters. The real test will be how they grow during the summer months, and most importantly if they successfully reproduce. Once this novel method is optimized, we hope to scale this up across the Solent, providing a significant protected broodstock of oysters that can generate spat to re-populate the wild seabed population year after year."
Dr Susie Tomson, Sustainability Manager of BAR Land Rover, said: "We are very excited that the results of our pilot project at our Portsmouth base will contribute to BLUE's 10 Million oyster initiative.  Through taking part in the recent America's Cup World Series, we have created links with the Billion Oyster Project in New York Harbour. Helping to restore the native oyster, an important part of the local ecosystem, is one of many ways that we, as a sailing team with our Exclusive Sustainability Partner, 11th Hour Racing, are committed to protecting and raising awareness of our oceans and their ecosystems."
The 10 million native oyster project offers an unprecedented opportunity to restore this keystone species and enable a wide-range of ecological and community benefits to the region:
Ecological Benefits:
Oysters provide significant benefits to the marine ecological services environment. Oysters improve water quality by filtering large volumes of water (a single native oyster can filter up to 200 litres of water a day).
Oysters also provide a habitat and rich food source for marine life and increase the productivity of the ecosystem. Restoring the oyster would therefore significantly improve the environmental conditions needed to support the Solent's waterways – already surprisingly rich in biodiversity (its waters support migratory salmon and sea trout, and its natural harbours act as critical nursery areas for bass).
Community Benefits:
The project will start to provide a number of socio-economic benefits for the local community. By improving the marine conditions, the restoration of oyster habitats could help to boost some fish stocks and enhance the livelihoods of local fishermen.
One of the project's long-term aims is to ensure a sustainable supply of oysters for harvesting. This will help re-establish an important strand of the economy on the south coast, as fishermen would be able to harvest and sell their oysters to local restaurants, hotels and the wider food industry.
Finally, the oyster's ability to filter water will contribute to cleaner and clearer water for the enjoyment of those using the Solent for recreational activities.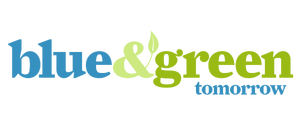 Extra-Mile Water Conservation Efforts Amidst Shortage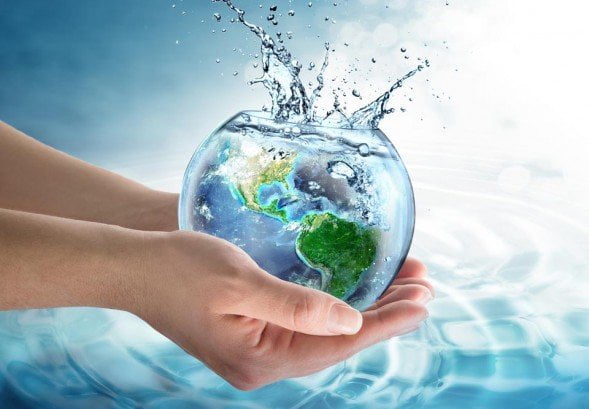 While some states are literally flooding due to heavy rains and run-off, others are struggling to get the moisture they need. States like Arizona and California have faced water emergencies for the last few years; water conserving efforts from citizens help keep them out of trouble.
If your area is experiencing a water shortage, there are a few things you can do to go the extra mile.
Repair and Maintain Appliances
Leaks around the house – think showerheads, toilets, dishwashers, and more – lead to wasted water. Beyond that, the constant flow of water will cause water damage to your floors and walls. Have repairs done as soon as you spot any problems.
Sometimes, a leak won't be evident until it gets bad. For that reason, make appointments to have your appliances inspected and maintained at least once per year. This will extend the life of each machine as well as nip water loss in the bud.
When your appliances are beyond repair, look into Energy Star rated replacements. They're designed to use the least amount of water and energy possible, without compromising on effectiveness.
Only Run Dishwasher and Washer When Full
It might be easier to do a load of laundry a day rather than doing it once per week, but you'll waste a lot more water this way. Save up your piles of clothes until you have enough to fully load the washing machine. You could also invest in a washing machine that senses the volume of water needed according to the volume of clothes.
The same thing goes with the dishwasher. Don't push start until you've filled it to capacity. If you have to wash dishes, don't run the water while you're washing. Fill the sink or a small bowl a quarter of the way full and use this to wash your dishes.
Recycle Water in Your Yard
Growing a garden in your backyard is a great way to cut down on energy and water waste from food growers and manufacturers, but it will require a lot more water on your part. Gardens must be watered, and this often leads to waste.
You can reduce this waste by participating in water recycling. Using things like a rain barrel, pebble filtering system, and other tools, you can save thousands of gallons a year and still keep your landscaping and garden beautiful and healthy.
Landscape with Drought-Resistant Plants
Recycling water in your yard is a great way to reduce your usage, but you can do even more by reducing the amount of water required to keep your yard looking great. The best drought-resistant plants are those that are native to the area. In California, for example, succulents grow very well, and varieties of cactus do well in states like Arizona or Texas.
Install Water-Saving Features
The average American household uses between 80 and 100 gallons of water every single day. You obviously can't cut out things like showering or using the toilet, but you can install a few water-saving tools to make your water use more efficient.
There are low-flow showerheads, toilets, and faucet aerators. You could also use automatic shut-off nozzles, shower timers, and grey water diverters. Any of these water saving devices can easily cut your water usage in half.
Research Laws and Ordinances for Your City
Dry states like California, Arizona, New Mexico, and Nevada must create certain laws to keep the water from running out. These laws are put into practice for the benefit of everyone, but they only work if you abide by the laws.
If you live in a state where drought is common, research your state and city's laws. They might designate one day per week that you're allowed to water your lawn or how full you can fill a pool. Many people are not well versed in the laws set by their states, and it would mean a lot to your community if you did your part.
Cyprus is the Forerunner for Ecotourism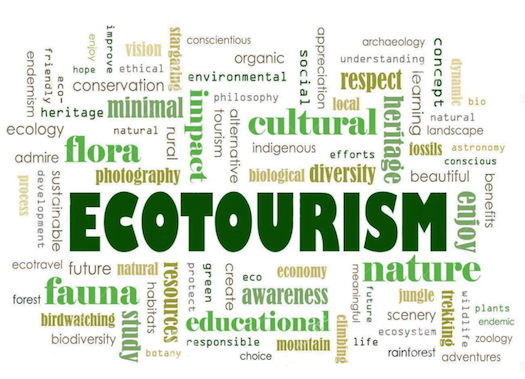 When I was looking for a second citizenship, I happened to see One Visa's offer on Cyprus Citizenship by investment program. I had heard about Cyprus being a beautiful country, but I did not know much else, so I decided to start my own research about this gem of a place.
After I did some research, I discovered that Cyprus is a popular destination for tourists. Unfortunately, heavy tourism and the associated development affected villages here and there, with some communities being slowly abandoned. To avoid this from happening any further, Cyprus went into ecotourism, and today, it is the forerunner in this arena. Let's look in further detail at ecotourism in Cyprus here.
How was it started?
It all started in 2006 with the launch of the "Cyprus Sustainable Tourism Initiative." This program has the sole scope of promoting ecotourism developments in the tourism industry. It concentrates on those areas which require conservation and environmental safety. At the same time, it helps develop social, as well as economic statuses in the rural parts of Cyprus. Through this program, the government was able to acknowledge that ecotourism will play an essential role in the future of Cyprus, with the concept gaining momentum among tourists from all over the globe.
How to go about it?
So, now you are interested in going for an ecotourism vacation in Cyprus. How will you go about it? I would immediately say that everyone should visit the quaint Cypriot villages spread throughout the island. These communities have a smaller population, and not many tourists visit. They make for a great relaxing spot. Enjoy seeing the bustle of village life go by where simple pleasures abound. Most hamlets are linked by specific minibus tours which ferry tourists to these havens. These trips will have a regular schedule, aimed at promoting ecotourism further. Such tours will be regulated to ensure that while the villages can benefit and develop, they do not get overpopulated or overcrowded with tourists. Therefore, you can be sure to enjoy the beautiful sceneries that nature has to offer here.
If you are wondering if there are any activities to do here, my answer would be: "Yes, plenty." You can go for some guided walks across various regions here. Here you will be able to explore the diversified natural beauty and wildlife of the area. Several agritourism activities and services are planned to open shortly. Once launched, you will be able to engage in picking olives, milking goats, and several other such events here.
What can be learned?
Although we are aware that natural resources need to be preserved, we do not always remember it in real life. When we go on tours such as these, we can realize the significance of protecting nature. Also, when more and more people visit these places, the concept of ecotourism will become popular among more people. Awareness about ecotourism is set to grow and spread throughout the world. Subsequently, sustainable tourism will gain popularity around the globe with Cyprus being the forerunner for ecotourism .