Exclusive Interview: Pekka Piirainen, ET Index Research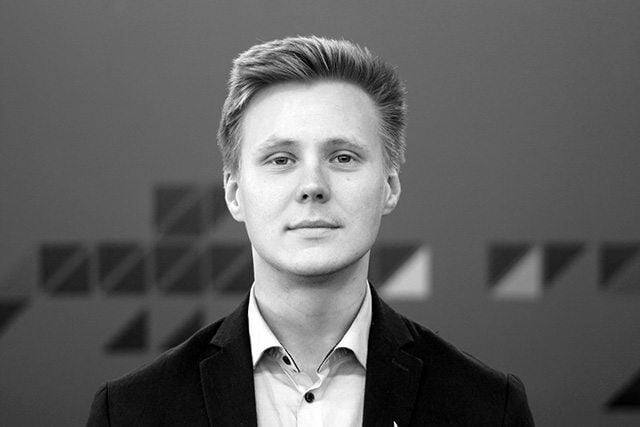 Pekka Piirainen is responsible for investor engagement at ET Index Research, a low-carbon investment solutions provider dedicated to helping investors understand, manage and reduce carbon risk.
Pekka is a climate and sustainability expert, having worked on both private and public climate change engagement. Pekka has a broad range of experience in both the renewables sector and international climate negotiations, working on wind energy deployment at RenewableUK and representing UK youth as a delegate at COP21 as a part of the UK Youth Climate Coalition (UKYCC). He is also actively involved in the Fossil Free divestment movement, calling on institutions to end their investments in fossil fuels.
Before joining ET Index, Pekka headed the Environmental Investment Organisation's Project 1% climate campaign and completed his military service in the Finnish Defence Forces. He holds a degree in History from UCL.
What is ET Index Research?
ET Index Research is working to accelerate the low-carbon economic transition, redirecting capital from high-carbon to low-carbon companies. We are a low-carbon investment solutions provider helping our clients identify, understand and manage carbon risk. We help investors reduce the risks associated with climate change in their investments, while allowing them to make the most of the opportunities arising from the clean energy transition that is already well underway.
Our services range from portfolio carbon footprinting and extensive analytics to a series of low carbon and fossil free index products that include supply-chain emissions. Our aim is to revolutionise the way investments are made in a carbon-constrained world. All ET Low Carbon Index products are linked to a transparent and public ranking of the world's largest 2,000 companies. For corporates in the rankings, the only means of moving up the index and increasing capital allocation is by continuously lowering emissions. In other words, if enough money were to flow through our indexes, the change in demand would tie a company's share price to its carbon efficiency.
What was the driver behind this?
The world is warming at an unprecedented rate, threatening the continued existence of global civilisation. Not only are temperatures and oceans rising, with stronger hurricanes, deeper droughts and a plethora of other physical risks, climate change is changing the geopolitical fabric of the planet. Increasing evidence is linking the conflict in Syria to changes in climatic conditions in Northern Africa – what happens when changing rainfall patterns cause crops to wither globally and hundreds of millions fall into poverty and starvation? Already we are seeing a multitude of refugee crises, a rising tide of populism and xenophobia, and the rise of a new wave of demagogues.
Yet at the same time, the world is beginning to wake up to the challenges of the 21st century. The Paris Agreement signals a monumental shift in global action on climate change, while the costs of solar and wind are falling rapidly. Fossil fuel generation is facing an existential crisis, while low-carbon companies are already reaping the profits of the ongoing transition. Prudent investors are presented with a new set of opportunities for the taking.
Who does it primarily serve?
ET Index Research serves both the investor and the wider public at large. We are helping investors manage the greatest investment risk of the 21st century while playing our part to avoid the worst effects of catastrophic climate change.
What difference does ET Index Research want to make?
ET Index Research wants to accelerate the low-carbon transition, maximising investor returns in a carbon-constrained world while stopping climate change. Our aim is to allocate capital to the economy of tomorrow, rather than that of yesterday. This change must occur throughout global supply chains, bringing us toward a zero-carbon economy as fast as possible.
What are the barriers to making that difference?
The main barriers we face to action are the challenge any new entrant has in the financial system, a lack of track record. It is worth noting that our low carbon indexes have been live for over a year and performing well; backtested, they have outperformed relevant benchmarks for the past five years running. We have been ranking companies on their carbon emissions since 2010, with our latest ranking out in November.
Who's helping you overcome those barriers?
A range of prudent investors realising the risks and opportunities of climate change in regards to their portfolios. The Fossil Fuel Divestment movement has been instrumental in shifting the discussion around finance and climate change, while international cooperation, exemplified in the Paris Agreement, is rapidly shifting the investment landscape.
Are companies doing enough to reduce their emissions?
In short, no. While some forward-looking companies are increasingly responding to climate change, cutting their carbon emissions and investing heavily in renewables, most have a long way to go. This is precisely why we create the ET Carbon Rankings each year to highlight the leaders and laggards. It also highlights the need for a credible mechanism to allocate capital from high-carbon to low-carbon companies, steering the whole economy to action.
How can people – individuals and organisations – find out more about ET Index?
Find out more about us on our website – etindex.com – or send me an email at pekka.piirainen@etindex.com.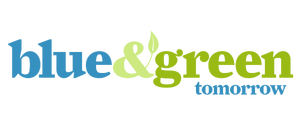 A Good Look At How Homes Will Become More Energy Efficient Soon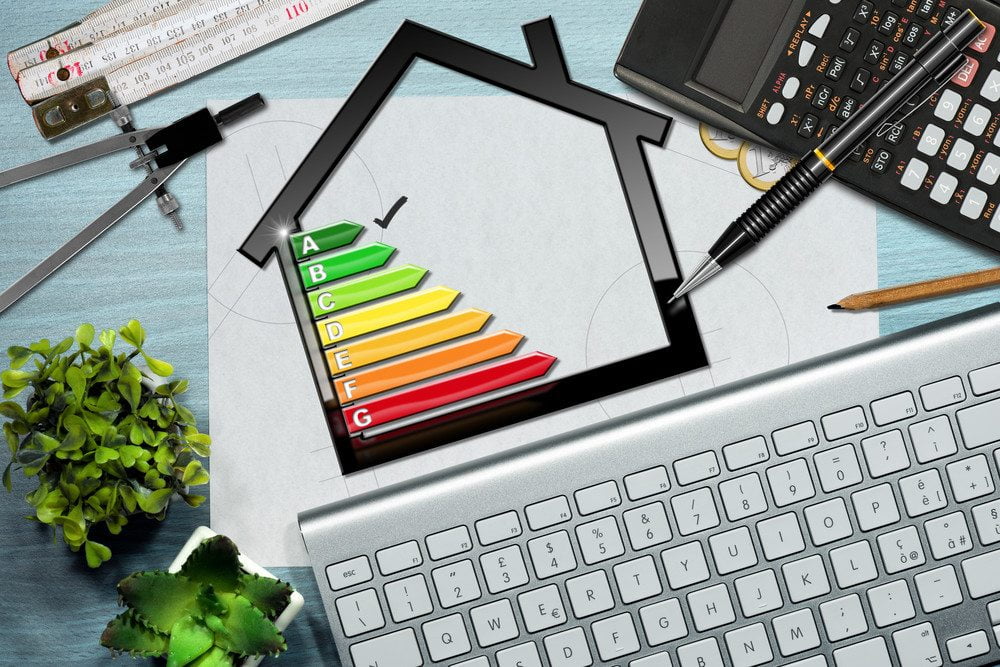 Everyone always talks about ways they can save energy at home, but the tactics are old school. They're only tweaking the way they do things at the moment. Sealing holes in your home isn't exactly the next scientific breakthrough we've been waiting for.
There is some good news because technology is progressing quickly. Some tactics might not be brand new, but they're becoming more popular. Here are a few things you should expect to see in homes all around the country within a few years.
1. The Rise Of Smart Windows
When you look at a window right now it's just a pane of glass. In the future they'll be controlled by microprocessors and sensors. They'll change depending on the specific weather conditions directly outside.
If the sun disappears the shade will automatically adjust to let in more light. The exact opposite will happen when it's sunny. These energy efficient windows will save everyone a huge amount of money.
2. A Better Way To Cool Roofs
If you wanted to cool a roof down today you would coat it with a material full of specialized pigments. This would allow roofs to deflect the sun and they'd absorb less heat in the process too.
Soon we'll see the same thing being done, but it will be four times more effective. Roofs will never get too hot again. Anyone with a large roof is going to see a sharp decrease in their energy bills.
3. Low-E Windows Taking Over
It's a mystery why these aren't already extremely popular, but things are starting to change. Read low-E window replacement reviews and you'll see everyone loves them because they're extremely effective.
They'll keep heat outside in summer or inside in winter. People don't even have to buy new windows to enjoy the technology. All they'll need is a low-E film to place over their current ones.
4. Magnets Will Cool Fridges
Refrigerators haven't changed much in a very long time. They're still using a vapor compression process that wastes energy while harming the environment. It won't be long until they'll be cooled using magnets instead.
The magnetocaloric effect is going to revolutionize cold food storage. The fluid these fridges are going to use will be water-based, which means the environment can rest easy and energy bills will drop.
5. Improving Our Current LEDs
Everyone who spent a lot of money on energy must have been very happy when LEDs became mainstream. Incandescent light bulbs belong in museums today because the new tech cut costs by up to 85 percent.
That doesn't mean someone isn't always trying to improve on an already great invention. The amount of lumens LEDs produce per watt isn't great, but we've already found a way to increase it by 25 percent.
Maybe Homes Will Look Different Too
Do you think we'll come up with new styles of homes that will take off? Surely it's not out of the question. Everything inside homes seems to be changing for the better with each passing year. It's going to continue doing so thanks to amazing inventors.
ShutterStock – Stock photo ID: 613912244
IEMA Urge Government's Industrial Strategy Skills Overhaul To Adopt A "Long View Approach"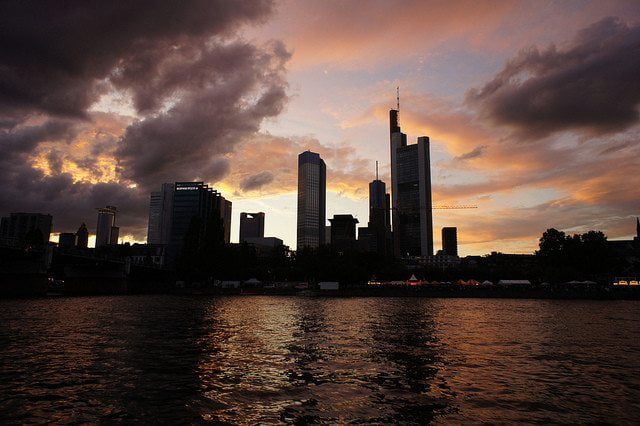 IEMA, in response to the launch of the Government's Industrial Strategy Green Paper, have welcomed the focus on technical skills and education to boost "competence and capability" of tomorrow's workforce.
Policy experts at the world's leading professional association of Environment and Sustainability professionals has today welcomed Prime Minister Teresa May's confirmation that an overhaul of technical education and skills will form a central part of the Plan for Britain – but warns the strategy must be one for the long term.
Martin Baxter, Chief Policy Advisor at IEMA said this morning that the approach and predicted investment in building a stronger technical skills portfolio to boost the UK's productivity and economic resilience is positive, and presents an opportunity to drive the UK's skills profile and commitment to sustainability outside of the EU.
Commenting on the launch of the Government's Industrial Strategy Green Paper, Baxter said today:
"Government must use the Industrial Strategy as an opportunity to accelerate the UK's transition to a low-carbon, resource efficient economy – one that is flexible and agile and which gives a progressive outlook for the UK's future outside the EU.
We welcome the focus on skills and education, as it is vital that tomorrow's workforce has the competence and capability to innovate and compete globally in high-value manufacturing and leading technology.
There is a real opportunity with the Industrial Strategy, and forthcoming 25 year Environment Plan and Carbon Emissions Reduction Plan, to set long-term economic and environmental outcomes which set the conditions to unlock investment, enhance natural capital and provide employment and export opportunities for UK business.
We will ensure that the Environment and Sustainability profession makes a positive contribution in responding to the Green Paper."