Government Heeds Concerns on Solar FiT, But Fails #COP21 Leadership Challenge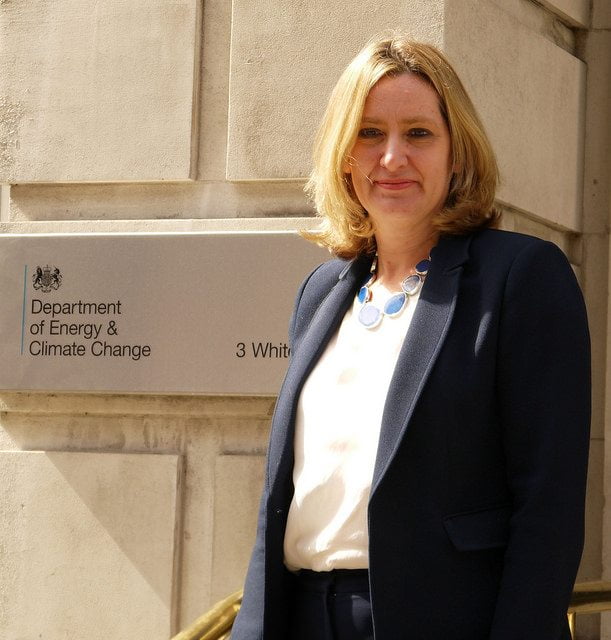 New measures to deal with the projected over-allocation of renewable energy subsidies have been announced today, following recent consultations.
Renewable energy subsidies are paid for via energy bills through a number of schemes including the Feed-in Tariff scheme and Renewable Obligation scheme. Government decided on a set amount that would be paid to renewables by 2020 and earlier this year, the Office for Budget Responsibility projected that the amount would be exceeded, meaning bill payers would have to pay more. Government has since taken action to reduce this overspend which includes the announcements being made today.
The Impact Assessment that the Government itself has now estimated that between 9,700 and 18,700 solar jobs could be lost as a result of today's changes to the Feed-in Tariff for solar.
2016 Feed-in Tariff levels for homeowners and small businesses increased significantly on proposals
The Government has heeded the evidence and unprecedented support for solar power and cut domestic tariffs by 64% to 4.39p/kWh instead of the original proposal of cuts of up to 87% to 1.63p/kWh. This is compared to a rate of 12p/kWh today.
The new tariffs will come into force from 8 February, and the deadline for projects to receive the current higher tariffs is now 15 January.
The decision comes after a prolonged campaign by the Solar Trade Association and many supporting organisations from the Church of England to the CBI.
For a modest commercial rooftop scheme the size of a school or small commercial building, the Feed-in Tariff rate will be 4.59p/kWh.
As well as the tariff rates, the STA has been very concerned by the 'cost control' mechanism that could lead to damaging stop-starts in the market. The Government has put maximum caps on the total amount of solar it wants to see installed in every quarter. This could be very damaging, although they do appear to have taken on board requests for unused capacity to be recycled from one quarter to another and a queuing system for projects that don't get in on time.
The Solar Trade Association has welcomed the fact that the Government has not increased energy efficiency requirements to be eligible for the solar feed-in tariff, and has not made any changes to how the tariffs are indexed over time or to the export tariff when electricity is sold back to the grid.
Paul Barwell, CEO of the Solar Trade Association commented: "The new tariff levels are challenging, but solar power will still remain a great investment for forward-thinking home owners who want to protect themselves from volatile energy prices and do their bit to reduce global carbon emissions."
"Our initial analysis shows solar is still worth considering if you consider the wider benefits such as the increased value to your home. Homeowners can also benefit by changing the way they use their generated electricity through higher day-time usage or via storage which is now a rapidly developing market."
Recent research by Barclays Mortgages shows that solar power is considered the most desirable technology with homebuyers willing to pay an extra £2,000 more for homes equipped with solar panels. Although installation companies are not allowed to sell on this basis, if investors in solar are willing to consider the potential to attract a higher sale price for their home in future, then it still makes economic sense to invest in solar all over the country with an improved payback.
Solar power is also a 'no brainer' investment for anyone replacing their roof, where attractive integrated solar can replace traditional roofing materials and provide a good return on investment.
In addition there is potential for a number of complementary technologies to become cheaper over the next few years and change the economics of solar. Battery storage will allow people to use the electricity they generate during the day later in the evening. Electric immersion hot water heating, electric vehicles, smart timers for appliances and innovative heat storage can all allow people to use as much of their solar electricity as possible, bringing down their bills. The STA will soon publish a briefing on how to make solar pay better under the new FiT levels.
Commercial rooftops and community solar
The commercial rooftop market in the UK can potentially deliver large volumes of clean power cost-effectively. The STA believes that the new tariff rates will be challenging for commercial sector investment but hopes that increasing corporate commitment to acting on climate change will help to drive the market forward. Returns may be sufficient for investors with particularly low hurdle rate to investment, such as crowd-funders, local authorities and pension funds.
The STA has welcomed the fact that pre-accreditation has been re-introduced for all solar above 50kW in size – roughly the size of a school – which will give businesses and other bigger rooftops more certainty when investing in solar.
However for rooftop and ground-mount projects above 1MW in size there will no in effect be no support at all, with a tariff of just 0.87p/kWh.
The STA is disappointed to see there is no dedicated support for community solar or solar on social housing. Community energy will however benefit from changes to ISAs next year, with the potential for tax-free investment in local solar projects.
Paul Barwell continued: "Commercial rooftop solar has been a small but growing part of the solar rooftop market. However, even with these lower tariffs, the nature of high electricity self-consumption and a maturing commercial market should ensure solar is still a good choice for many power-hungry businesses across the UK looking to reduce their bills and use the empty space on their roofs."
"The global solar revolution has only just begun. Whilst today's news will be disappointing to many solar businesses, our solar technology is an unstoppable force, and while the British industry might contract, we will be doing all we can to catch up with the booming international market. If we can bring installation costs down, and encourage homeowners, businesses and investors to accept lower returns, I'm confident the UK solar sector will weather this."
The STA will be working with Government departments to look at further measures to improve the opportunities for solar power and a level playing field. Particular emphasis will be on removing red tape, and the regular reviews of the cost control mechanism. Measures should be taken to improve project economics, as well as pushing to remove EU import tariffs and price controls on Chinese solar PV and making sure solar retains its low rate of VAT.
The STA would also like to see more regulatory incentives for solar on new build homes and businesses. The Scottish Government and the Greater London Authority are already leading the way on low carbon new buildings, showing that it can be done. Expenditure on clean power will rise by £3.3bn by the end of this Parliament, today's announcements mean than only around 1% of this will be spent on new solar power projects under FITs from next year.
REA Head of Policy and External Affairs, James Court: "The government have taken on board many of the common-sense suggestions from the REA and wider industry, such as bringing back pre-accreditation for long lead schemes, reallocating budgets from under deployed technologies and increasing deployment caps for solar.
"The tariffs are still very challenging and whilst the changes will help save some in the industry it remains that many will be exiting. But this is an improvement, and may still provide the base to get to post-subsidy.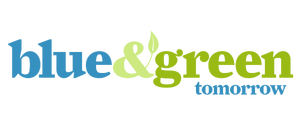 A Good Look At How Homes Will Become More Energy Efficient Soon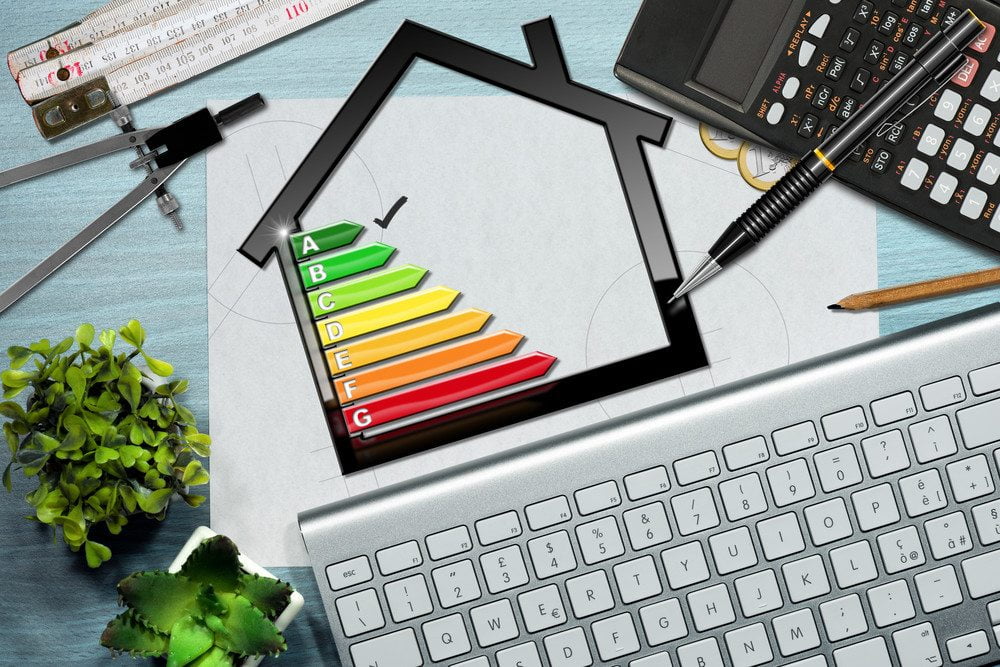 Everyone always talks about ways they can save energy at home, but the tactics are old school. They're only tweaking the way they do things at the moment. Sealing holes in your home isn't exactly the next scientific breakthrough we've been waiting for.
There is some good news because technology is progressing quickly. Some tactics might not be brand new, but they're becoming more popular. Here are a few things you should expect to see in homes all around the country within a few years.
1. The Rise Of Smart Windows
When you look at a window right now it's just a pane of glass. In the future they'll be controlled by microprocessors and sensors. They'll change depending on the specific weather conditions directly outside.
If the sun disappears the shade will automatically adjust to let in more light. The exact opposite will happen when it's sunny. These energy efficient windows will save everyone a huge amount of money.
2. A Better Way To Cool Roofs
If you wanted to cool a roof down today you would coat it with a material full of specialized pigments. This would allow roofs to deflect the sun and they'd absorb less heat in the process too.
Soon we'll see the same thing being done, but it will be four times more effective. Roofs will never get too hot again. Anyone with a large roof is going to see a sharp decrease in their energy bills.
3. Low-E Windows Taking Over
It's a mystery why these aren't already extremely popular, but things are starting to change. Read low-E window replacement reviews and you'll see everyone loves them because they're extremely effective.
They'll keep heat outside in summer or inside in winter. People don't even have to buy new windows to enjoy the technology. All they'll need is a low-E film to place over their current ones.
4. Magnets Will Cool Fridges
Refrigerators haven't changed much in a very long time. They're still using a vapor compression process that wastes energy while harming the environment. It won't be long until they'll be cooled using magnets instead.
The magnetocaloric effect is going to revolutionize cold food storage. The fluid these fridges are going to use will be water-based, which means the environment can rest easy and energy bills will drop.
5. Improving Our Current LEDs
Everyone who spent a lot of money on energy must have been very happy when LEDs became mainstream. Incandescent light bulbs belong in museums today because the new tech cut costs by up to 85 percent.
That doesn't mean someone isn't always trying to improve on an already great invention. The amount of lumens LEDs produce per watt isn't great, but we've already found a way to increase it by 25 percent.
Maybe Homes Will Look Different Too
Do you think we'll come up with new styles of homes that will take off? Surely it's not out of the question. Everything inside homes seems to be changing for the better with each passing year. It's going to continue doing so thanks to amazing inventors.
ShutterStock – Stock photo ID: 613912244
IEMA Urge Government's Industrial Strategy Skills Overhaul To Adopt A "Long View Approach"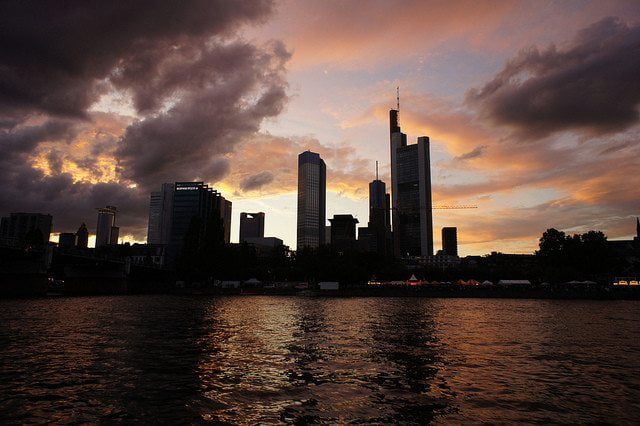 IEMA, in response to the launch of the Government's Industrial Strategy Green Paper, have welcomed the focus on technical skills and education to boost "competence and capability" of tomorrow's workforce.
Policy experts at the world's leading professional association of Environment and Sustainability professionals has today welcomed Prime Minister Teresa May's confirmation that an overhaul of technical education and skills will form a central part of the Plan for Britain – but warns the strategy must be one for the long term.
Martin Baxter, Chief Policy Advisor at IEMA said this morning that the approach and predicted investment in building a stronger technical skills portfolio to boost the UK's productivity and economic resilience is positive, and presents an opportunity to drive the UK's skills profile and commitment to sustainability outside of the EU.
Commenting on the launch of the Government's Industrial Strategy Green Paper, Baxter said today:
"Government must use the Industrial Strategy as an opportunity to accelerate the UK's transition to a low-carbon, resource efficient economy – one that is flexible and agile and which gives a progressive outlook for the UK's future outside the EU.
We welcome the focus on skills and education, as it is vital that tomorrow's workforce has the competence and capability to innovate and compete globally in high-value manufacturing and leading technology.
There is a real opportunity with the Industrial Strategy, and forthcoming 25 year Environment Plan and Carbon Emissions Reduction Plan, to set long-term economic and environmental outcomes which set the conditions to unlock investment, enhance natural capital and provide employment and export opportunities for UK business.
We will ensure that the Environment and Sustainability profession makes a positive contribution in responding to the Green Paper."