Health of Neighbours Impacted by Coal-Burning EU Countries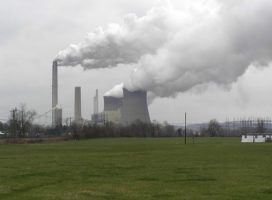 A report on the very first analysis of the cross-border impacts on health of coal power plants in the EU has been published today. The Health and Environment Alliance (HEAL), Climate Action network (CAN) Europe, the WWF European Policy Office and Sandbag, have outlined the enormous benefits a full coal phase-out would bring.
The report, 'Europe's dark cloud: How coal-burning countries make their neighbours sick', analyses the health impacts from air pollution of all EU coal-fired power stations for which data is available (257 out of 280). It reveals that in 2013 their emissions were responsible for over 22,900 premature deaths, tens of thousands of cases of ill-health from heart disease to bronchitis, and up to EUR 62.3 billion in health costs.
For the first time, the report analyses how the harmful dust caused by coal plants travels across borders and the effect this has.
The five EU countries whose coal power plants do the most harm abroad are Poland (causing 4,690 premature deaths abroad); Germany (2,490); Romania (1,660); Bulgaria (1,390) and the UK (1,350).
The five EU countries most heavily impacted by coal pollution from neighbouring countries, in addition to that from their own plants are: Germany (3,630 premature deaths altogether), Italy (1,610); France (1,380); Greece (1,050) and Hungary (700).
The report shows that each coal power plant closed provides a major boost for the health not only of those living nearby, but also for those abroad: the UK planned phase-out of coal by 2025 could save up to 2,870 lives every year – more than 1,300 of them in continental Europe. If Germany decides to phase out coal, it could avoid more than 1,860 premature deaths domestically and almost 2,500 abroad every year.
"The report underlines the high costs to health that come with our reliance on coal power generation. And it also debunks the myth that coal is a cheap energy source. Clearly, no country on its own can solve the problem of air pollution from energy production. We hope that the EU and member states take this evidence to heart and act for cleaner air," – Anne Stauffer, Deputy Director of Health and Environment Alliance (HEAL) said.
"The report proves that a full coal phase-out is a true Europe-wide cause that unites us all and as such should be one of the EU's stated goals" – Imke Lübbeke, Head of Climate and Energy of WWF European Policy Office added. "The devastation coal wreaks on the climate and health of all Europeans means that all EU countries have a shared interest in working together to phase it out as soon as possible."
"The report shows that every coal-fired power station switched off will bring great benefits reaching beyond national borders, for both human health as well as climate" – Wendel Trio, Director of Climate Action Network Europe concluded. "After the Paris Climate Agreement, EU leaders have even more responsibility to dramatically ramp up efforts to shut down all coal power plants and swiftly move to 100% renewable energy".
Medical professionals support the Dark Cloud report:
Air pollution is responsible for millions of deaths worldwide.
"Higher temperatures resulting from climate change will exacerbate the problem. The good news is that reducing our use of fossil fuels – including harmful emissions from coal – provides a unique opportunity to improve air quality and mitigate climate change thus protecting health from the greatest public health challenge of this century," says Dr Roberto Bertollini, Chief Scientist and World Health Organization (WHO) Representative to the European Union.
"The external costs to health from coal power generation are bigger than for any other energy source. The costs of reducing greenhouse gases are partially paid back because of lower health costs," according to Professor Paul Wilkinson, London School of Hygiene and Tropical Medicine (LSHTM).
"This report brings further insights into the harm coal power generation does to our health. It shows us why everybody should be concerned about coal power plants. The harmful emissions from each single plant can cause significant health impacts and health bills. A full coal phase-out is needed," according to Dr Michal Krzyzanowski, former World Health Organization expert on air quality and currently Visiting Professor, Environmental Research Group, King's College London.
"The media has recently drawn public attention to car exhausts but other sources, such as emissions from coal power plants, are also very important. The 'Dark Cloud' report makes clear that coal power plants are a considerable source of air pollution. In addition, the report quantifies the adverse health impact and health costs of transboundary emissions from coal power plants for the very first time. This provides a further argument to phase-out coal in the energy mix," says Dr Joachim Heinrich, LMU, Institute and Outpatient Clinic for Occupational, Social and Environmental Medicine, University Hospital Munich.
Further Information
You can download embargoed full report, infographics, Q&A and video showing how pollution spreads here.
The report is available online here.
A video showing how pollution spreads is available online here.
The Health and Environment Alliance (HEAL) is a leading European not-for-profit organisation addressing how the environment affects health in the European Union (EU). We demonstrate how policy changes can help protect health and enhance people's quality of life. HEAL has more than 70 member organisations, representing networks of health professionals, non-profit health insurers, patients, citizens, women, youth and environmental experts working at the international, EU, national and local level. Together, we help to bring independent expertise and evidence from the health community to different decision-making processes.
WWF's mission is to stop the degradation of the planet's natural environment and to build a future in which humans live in harmony with nature, by:
conserving the world's biological diversity
ensuring that the use of renewable natural resources is sustainable
promoting the reduction of pollution and wasteful consumption
The European Policy Office contributes to the achievement of WWF's global mission by leading the WWF network to shape EU policies impacting on the European and global environment.
Climate Action Network (CAN) Europe is Europe's largest coalition working on climate and energy issues. With over 130 member organisations in more than 30 European countries – representing over 44 million citizens – CAN Europe works to prevent dangerous climate change and promote sustainable climate and energy policy in Europe.
Sandbag is an evidence-based non-profit organisation to help European decarbonisation. We focus on phasing out coal generation across Europe, getting a higher carbon price through EUETS reform, and working on long term ways to decarbonise energy intensive industries.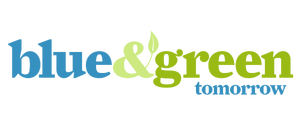 7 New Technologies That Could Radically Change Our Energy Consumption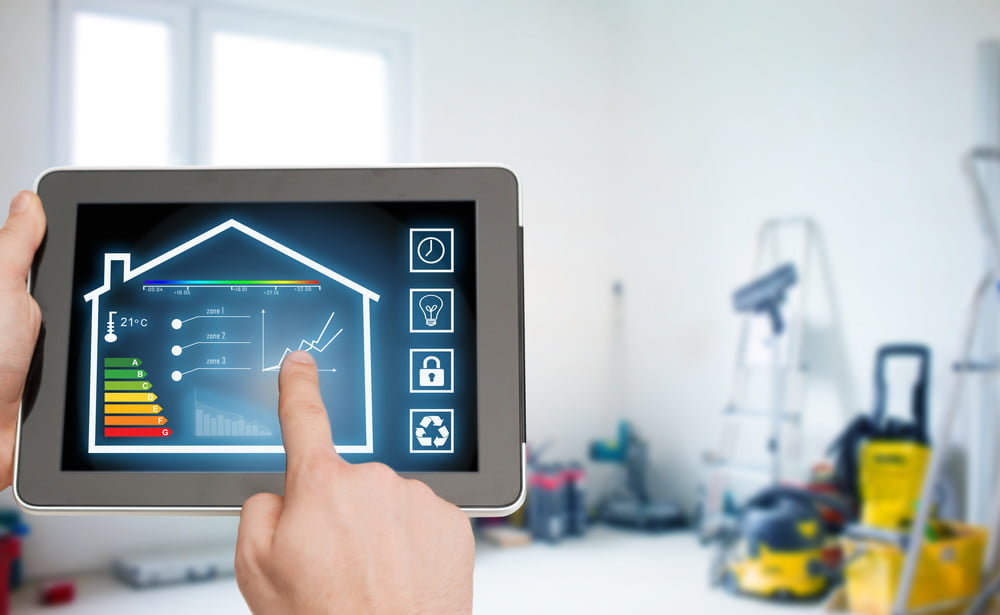 Most of our focus on technological development to lessen our environmental impact has been focused on cleaner, more efficient methods of generating electricity. The cost of solar energy production, for example, is slated to fall more than 75 percent between 2010 and 2020.
This is a massive step forward, and it's good that engineers and researchers are working for even more advancements in this area. But what about technologies that reduce the amount of energy we demand in the first place?
Though it doesn't get as much attention in the press, we're making tremendous progress in this area, too.
New Technologies to Watch
These are some of the top emerging technologies that have the power to reduce our energy demands:
Self-driving cars. Self-driving cars are still in development, but they're already being hailed as potential ways to eliminate a number of problems on the road, including the epidemic of distracted driving ironically driven by other new technologies. However, even autonomous vehicle proponents often miss the tremendous energy savings that self-driving cars could have on the world. With a fleet of autonomous vehicles at our beck and call, consumers will spend less time driving themselves and more time carpooling, dramatically reducing overall fuel consumption once it's fully adopted.
Magnetocaloric tech. The magnetocaloric effect isn't exactly new—it was actually discovered in 1881—but it's only recently being studied and applied to commercial appliances. Essentially, this technology relies on changing magnetic fields to produce a cooling effect, which could be used in refrigerators and air conditioners to significantly reduce the amount of electricity required.
New types of insulation. Insulation is the best asset we have to keep our homes thermoregulated; they keep cold or warm air in (depending on the season) and keep warm or cold air out (again, depending on the season). New insulation technology has the power to improve this efficiency many times over, decreasing our need for heating and cooling entirely. For example, some new automated sealing technologies can seal gaps between 0.5 inches wide and the width of a human hair.
Better lights. Fluorescent bulbs were a dramatic improvement over incandescent bulbs, and LEDs were a dramatic improvement over fluorescent bulbs—but the improvements may not end there. Scientists are currently researching even better types of light bulbs, and more efficient applications of LEDs while they're at it.
Better heat pumps. Heat pumps are built to transfer heat from one location to another, and can be used to efficiently manage temperatures—keeping homes warm while requiring less energy expenditure. For example, some heat pumps are built for residential heating and cooling, while others are being used to make more efficient appliances, like dryers.
The internet of things. The internet of things and "smart" devices is another development that can significantly reduce our energy demands. For example, "smart" windows may be able to respond dynamically to changing light conditions to heat or cool the house more efficiently, and "smart" refrigerators may be able to respond dynamically to new conditions. There are several reasons for this improvement. First, smart devices automate things, so it's easier to control your energy consumption. Second, they track your consumption patterns, so it's easier to conceptualize your impact. Third, they're often designed with efficiency in mind from the beginning, reducing energy demands, even without the high-tech interfaces.
Machine learning. Machine learning and artificial intelligence (AI) technologies have the power to improve almost every other item on this list. By studying consumer patterns and recommending new strategies, or automatically controlling certain features, machine learning algorithms have the power to fundamentally change how we use energy in our homes and businesses.
Making the Investment
All technologies need time, money, and consumer acceptance to be developed. Fortunately, a growing number of consumers are becoming enthusiastic about finding new ways to reduce their energy consumption and overall environmental impact. As long as we keep making the investment, our tools to create cleaner energy and demand less energy in the first place should have a massive positive effect on our environment—and even our daily lives.
Responsible Energy Investments Could Solve Retirement Funding Crisis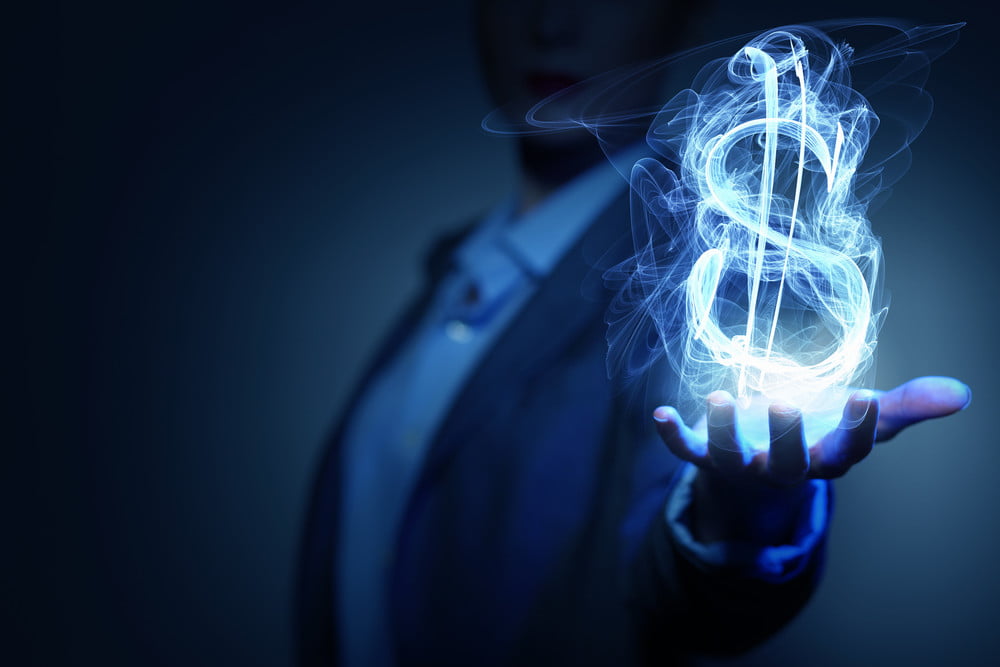 Retiring baby-boomers are facing a retirement cliff, at the same time as mother nature unleashes her fury with devastating storms tied to the impact of global warming. There could be a unique solution to the challenges associated with climate change – investments in clean energy from retirement funds.
Financial savings play a very important role in everyone's life and one must start planning for it as soon as possible. It's shocking how quickly seniors can burn through their nest egg – leaving many wondering, "How long your retirement savings will last?"
Let's take a closer look at how seniors can take baby steps on the path to retiring with dignity, while helping to clean up our environment.
Tip #1: Focus & Determination
Like in other work, it is very important to focus and be determined. If retirement is around the corner, then make sure to start putting some money away for retirement. No one can ever achieve anything without dedication and focus – whether it's saving the planet, or saving for retirement.
Tip #2: Minimize Spending
One of the most important things that you need to do is to minimize your expenditures. Reducing consumption is good for the planet too!
Tip #3: Visualize Your Goal
You can achieve more if you have a clearly defined goal in life. This about how your money can be used to better the planet – imagine cleaner air, water and a healthier environment to leave to your grandchildren.
Investing in Clean Energy
One of the hottest and most popular industries for investment today is the energy market – the trading of energy commodities. Clean energy commodities are traded alongside dirty energy supplies. You might be surprised to learn that clean energy is becoming much more competitive.
With green biz becoming more popular, it is quickly becoming a powerful tool for diversified retirement investing.
The Future of Green Biz
As far as the future is concerned, energy businesses are going to continue getting bigger and better. There are many leading energy companies in the market that already have very high stock prices, yet people are continuing to investing in them.
Green initiatives are impacting every industry. Go Green campaigns are a PR staple of every modern brand. For the energy-sector in the US, solar energy investments are considered to be the most accessible form of clean energy investment. Though investing in any energy business comes with some risks, the demand for energy isn't going anywhere.
In conclusion, if you want to start saving for your retirement, then clean energy stocks and commodity trading are some of the best options for wallets and the planet. Investing in clean energy products, like solar power, is a more long-term investment. It's quite stable and comes with a significant profit margin. And it's amazing for the planet!