Unsustainable Logging Leads To Tropical Forest Overexploitation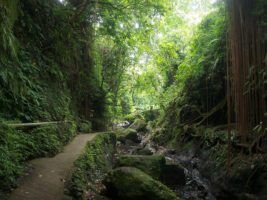 Tropical timber derived from old-growth tropical forests which is widely recognised as a renewable natural resource, is selectively logged worldwide at an unparalleled scale.
But research from the University of East Anglia reveals that these sources of timber are far from sustainable or entirely environmentally friendly.
A study published today in PLoS ONE reveals that once prime tropical hardwoods – such as Brazilian cedars, ipe (Brazilian walnut), and rosewood – have been logged, they do not grow back to commercial levels and are at risk from disappearing altogether.
Lead author Dr Vanessa Richardson, from UEA's School of Environmental Sciences, said: "Slow growing and commercially valuable species of all kinds have been overexploited over the course of human history – just look at the whaling industry or fisheries.
"Yet many tropical timber species are still thought of as a renewable resource. We are only beginning to see over-exploitation parallels in tree species.
Our research shows that many high-value timber species are logged until their populations collapse altogether.
The research team studied 824 forest sites scattered throughout the 124 million hectare Brazilian state of Pará. They analysed data from legal logging operations that harvested approximately 17.3 million cubic meters of timber across 314 tree species in the state of Pará.
Timber harvests in Pará equate to almost half of all native forest roundlog production in Brazilian Amazonia – the largest old-growth tropical timber reserve controlled by any country. Brazil accounts for 85 per cent of all native neotropical forest roundlog production. They found that loggers can no longer depend on areas where high-value species were formerly abundant, to fetch high economic returns.
This means that logging operations are continuously forced to extract timber trees from new areas of unlogged primary forests.
Prof Carlos Peres, an author on the study from UEA's School of Environmental Sciences, said: "Our analysis shows that even so-called 'reduced-impact logging' in tropical forests can rarely be defined as sustainable in terms of forest composition and dynamics in the aftermath of logging – never mind the greater susceptibility of logged forests to catastrophic fires.
"Environmental licensing and market certification of logging concessions need to take this into account, and review minimum preconditions in terms of volumetric quotas of roundlogs harvested per species and regeneration standards over multi-decade logging cycles."
Key findings:
After selective logging, there is no evidence that the composition of timber species and total forest value recovers beyond the first-cut. This suggests that the most commercially-valuable timber species become predictably rare or economically extinct in old logging frontiers.
Only recent logging operations, which are furthest away from heavy-traffic roads, are the most selective, concentrating gross revenues on a few high-value species.
Managing yields of selectively-logged forests is crucial for the long-term integrity of forest biodiversity and financial viability of local industries.
Dr Richardson added: "Previous studies in Asian markets suggest that current commercial agreements could lead to 'peak timber' and then widespread economic extinctions across other tropical regions.
"Our study adds a Neotropical body of evidence to support this. We can already see a market shift, in which loggers in old depleted logging Amazonian frontiers are forced to depend on fast growing, soft-wood timber species."
'Temporal decay in timber species composition and value in Amazonian logging concessions' is published in the journal PLOS ONE on July 13, 2016.
This research was funded by the Natural Environment Research Council (NERC).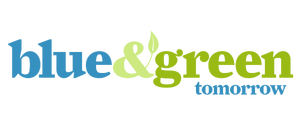 How To Make The Shipping Industry Greener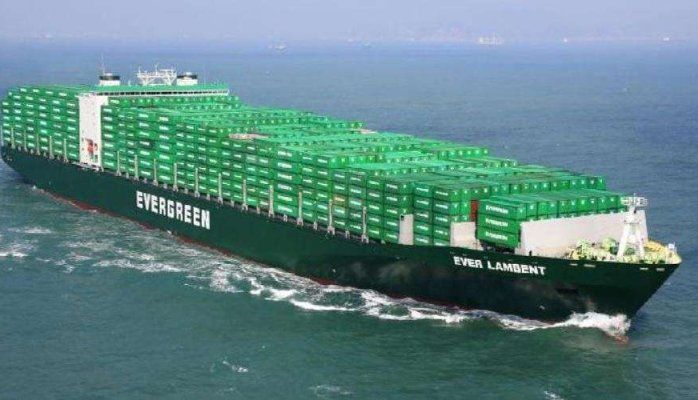 Each and every year more damage is done to our planet. When businesses are arranging pallet delivery or any other kind of shipping, the environment usually isn't their number one concern. However, there's an increasing pressure for the shipping industry to go greener, particularly as our oceans are filling with plastic and climate change is occurring. Fortunately, there's plenty of technology out there to help with this. Here's how the freight industry is going greener.
Make Ship Scrapping Cleaner
There are approximately 51,400 merchant ships trading around the world at the moment. Although the act of transporting tonnes of cargo across the ocean every year is very damaging to the environment, the scrapping of container ships is also very harmful. Large container ships contain asbestos, heavy metals and oils which are toxic to both people and the environment during demolition. The EU has regulations in place which ensure that all European ships are disposed of in an appropriate manner at licenced yards and the International Maritime Organisation (IMO) introduced guidelines to make recycling of ships safe and environmentally friendly back in 2009, but since then only Norway, Congo and France have agreed to the policy. The IMO needs to ensure that more countries are on board with the scheme, especially India, Bangladesh and Pakistan, which are some of the worst culprits for scrapping, which may mean enforcing the regulations in the near future.
Reduce Emissions
A single large container ship can produce the same amount of emissions as 50 million cars, making international shipping one of the major contributors towards global warming. Stricter emissions regulations are needed to reduce the amount of emissions entering our atmosphere. The sulphur content within ship fuel is largely responsible for the amount of emissions being produced; studies have shown that a reduction in the sulphur content in fuel oil from 35,000 p.p.m to 1,000 p.p.m could reduce the SOx emissions by as much as 97%! The IMO has already begun to ensure that ships with the Emission Control Areas of the globe, such as the Baltic Sea, the North Sea and the English Channel, are using this lower sulphur content fuel, but it needs to be enforced around the world to make a significant difference.
As it's not currently practical or possible to completely phase-out heavy, conventional fuels around the world, a sulphur scrubber system can be added to the exhaust system of ships to help reduce the amount of sulphur being emitted.
Better Port Management
As more and more ships are travelling around the world, congestion and large volumes of cargo can leave ports in developing countries overwhelmed. Rapidly expanding ports can be very damaging to the surrounding environment, take Shenzhen for example, it's a collection of some of the busiest ports in China and there has been a 75% reduction in the number of mangroves along the coastline. Destroying valuable ecosystems has a knock-on effect on the rest of the country's wildlife. Port authorities need to take responsibility for the environmental impact of construction and ensure that further expansion is carried out sustainably.
Some have suggested that instead of expansion, improved port management is needed. If port authorities can work with transport-planning bureaus, they will be able to establish more efficient ways of unloading cargo to reduce the impact on the environment caused by shipping congestion.
Extra-Mile Water Conservation Efforts Amidst Shortage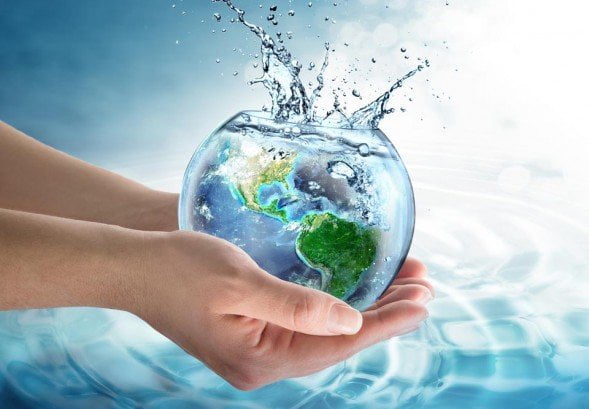 While some states are literally flooding due to heavy rains and run-off, others are struggling to get the moisture they need. States like Arizona and California have faced water emergencies for the last few years; water conserving efforts from citizens help keep them out of trouble.
If your area is experiencing a water shortage, there are a few things you can do to go the extra mile.
Repair and Maintain Appliances
Leaks around the house – think showerheads, toilets, dishwashers, and more – lead to wasted water. Beyond that, the constant flow of water will cause water damage to your floors and walls. Have repairs done as soon as you spot any problems.
Sometimes, a leak won't be evident until it gets bad. For that reason, make appointments to have your appliances inspected and maintained at least once per year. This will extend the life of each machine as well as nip water loss in the bud.
When your appliances are beyond repair, look into Energy Star rated replacements. They're designed to use the least amount of water and energy possible, without compromising on effectiveness.
Only Run Dishwasher and Washer When Full
It might be easier to do a load of laundry a day rather than doing it once per week, but you'll waste a lot more water this way. Save up your piles of clothes until you have enough to fully load the washing machine. You could also invest in a washing machine that senses the volume of water needed according to the volume of clothes.
The same thing goes with the dishwasher. Don't push start until you've filled it to capacity. If you have to wash dishes, don't run the water while you're washing. Fill the sink or a small bowl a quarter of the way full and use this to wash your dishes.
Recycle Water in Your Yard
Growing a garden in your backyard is a great way to cut down on energy and water waste from food growers and manufacturers, but it will require a lot more water on your part. Gardens must be watered, and this often leads to waste.
You can reduce this waste by participating in water recycling. Using things like a rain barrel, pebble filtering system, and other tools, you can save thousands of gallons a year and still keep your landscaping and garden beautiful and healthy.
Landscape with Drought-Resistant Plants
Recycling water in your yard is a great way to reduce your usage, but you can do even more by reducing the amount of water required to keep your yard looking great. The best drought-resistant plants are those that are native to the area. In California, for example, succulents grow very well, and varieties of cactus do well in states like Arizona or Texas.
Install Water-Saving Features
The average American household uses between 80 and 100 gallons of water every single day. You obviously can't cut out things like showering or using the toilet, but you can install a few water-saving tools to make your water use more efficient.
There are low-flow showerheads, toilets, and faucet aerators. You could also use automatic shut-off nozzles, shower timers, and grey water diverters. Any of these water saving devices can easily cut your water usage in half.
Research Laws and Ordinances for Your City
Dry states like California, Arizona, New Mexico, and Nevada must create certain laws to keep the water from running out. These laws are put into practice for the benefit of everyone, but they only work if you abide by the laws.
If you live in a state where drought is common, research your state and city's laws. They might designate one day per week that you're allowed to water your lawn or how full you can fill a pool. Many people are not well versed in the laws set by their states, and it would mean a lot to your community if you did your part.