12 Days of COPmas, Day 12: Renewable energy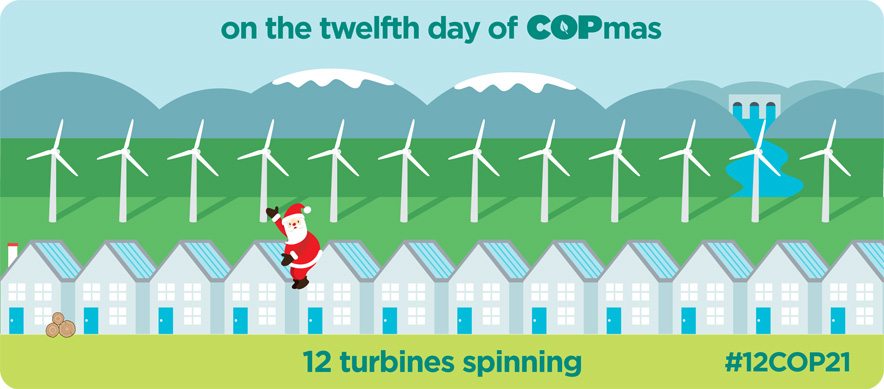 Renewable energy technologies are gaining ground rapidly.
According to the International Energy Agency, in 2013, 13.5% of the planet's total energy was supplied by renewable sources. They have been growing at a steady 2.2% each year from 1990. Even more impressively, renewables were the world's third largest electricity production source, at nearly 21.6% in 2013, behind coal (41%) and a smidgeon behind gas (21.8%), but kicking nuclear into fourth place (10.6%).
Read more.