Bee Vectoring Technologies Appoints Former Bayer CropScience VP, As Its New President and CEO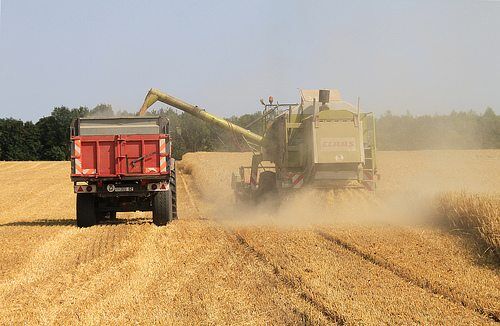 Bee Vectoring Technologies proudly announces the appointment of Ashish Malik, former VP of Global Marketing, Biologics at Bayer CropScience, to the full time position of President and CEO, starting September 1st 2016.
Mr. Malik succeeds Michael Collinson, BVT's former CEO, who will maintain his position as Executive Chairman. Mr. Malik will focus on the commercialization of the BVT system using his expertise and understanding of the agricultural market to deliver, as in his past revenue generation and a solid business case for growers.
Mr. Malik will build a strong U.S. company presence in the Davis/Sacramento region in California, an area considered a global hotspot for food and agricultural biological technology startups. California is expected to be one of the largest potential revenue states for BVT. He comes to BVT directly from his Global Marketing role at Bayer CropScience. In that role, he was responsible for successfully integrating biological products into Bayer's portfolio of crop protection products following a series of acquisitions, managing the portfolio of biological assets globally, and building a long term strategy of continued investment in biologicals to aggressively grow this third and newest strategic pillar at Bayer (along with Chemistry and Seeds/Traits).
Mr. Malik said of the decision to join BVT "I'm immensely excited by the opportunity to join a young company which I believe has significant potential to be an integral future player in the global crop protection business. Improving agriculture using responsible and sustainable practices to make it more productive (i.e. higher yields, better crops) is something we all should be focusing on and something I am passionate about. BVT's disruptive technology and the systems it has developed, along with the team assembled to drive it into mainstream adoption, is something very unique and special."
Executive Chairman, Mr. Michael Collinson, stated "The significance of having an industry figure such as Ashish join the company at this early stage cannot be overstated. It is unquestionably a remarkable endorsement of BVT's products and potential. Ashish is an exceptionally skilled specialist in our industry and has a rich and well-proven talent for driving innovative new products into global markets. We feel privileged to have Ashish on the team and excited about his ability to move BVT to the next level."
Prior to joining Bayer CropScience in 2012, from 2008, Mr. Malik held the position of Senior VP of Global Marketing at AgraQuest Inc. As a member of AgraQuest's Executive Team, Mr. Malik had global responsibility for its marketing and development functions (field development and regulatory affairs). He co-led the strategic transformation of the company to become market-led, and a "go-to-partner" for Big-Ag companies. During his tenure, the company became recognized as the global leader in biological crop protection products within the industry and contributed to significant value creation, which led to a US$425 million (plus milestones) acquisition by Bayer CropScience in 2012.
Before AgraQuest Mr. Malik served as the Head of Commercial Operations for the Home Care Division at Syngenta. During that time, he was responsible for the overall leadership of the newly developed division, where he defined growth strategies, developed go-to-market approaches and identified opportunities for brand value building.
Mr. Malik serves on the Board of the Biopesticides Industry Alliance (BPIA). He holds an MBA with concentrations in Finance and Marketing from Carnegie Mellon University – Tepper School of Business, and a bachelor's degree in Engineering from Swarthmore College. He lives in Davis, California with this wife and 4 children.
Mr. Malik will receive 1,000,000 options with a strike price of $0.32, exercisable for five years and issued in accordance with the Company's stock option plan, combined with other incentive bonuses based on revenue, market capital and M&A targets to be approved by the Company.
About Bee Vectoring Technologies International Inc.
BVT has developed and owns patent-pending bee vectoring technology (consisting of a proprietary tray dispenser containing a unique carrier agent) that is designed to harmlessly utilize commercially reared bumblebees as natural delivery mechanisms for a variety of powdered mixtures comprised of organic compounds that inhibit or eliminate common crop diseases, while at the same time stimulating and enhancing the same crops. This unique and proprietary process facilitates a targeted delivery of crop controls using the simple process of bee pollination to replace traditional crop spraying, resulting in better yield, organic product and less impact on the environment without the use of water or disruptions to labour.
Additional information can be viewed at the Company's website www.beevt.com.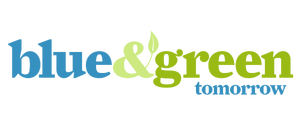 How To Make The Shipping Industry Greener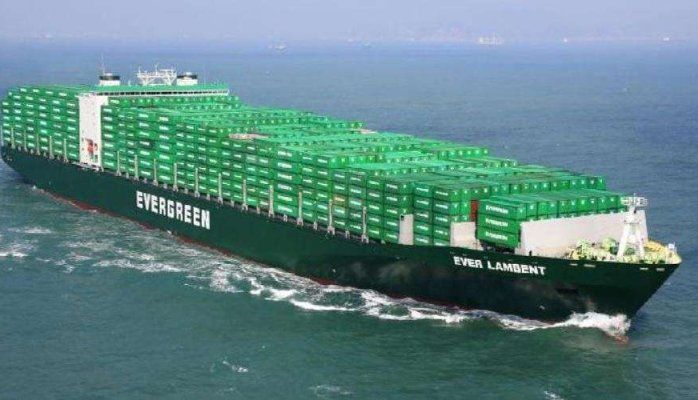 Each and every year more damage is done to our planet. When businesses are arranging pallet delivery or any other kind of shipping, the environment usually isn't their number one concern. However, there's an increasing pressure for the shipping industry to go greener, particularly as our oceans are filling with plastic and climate change is occurring. Fortunately, there's plenty of technology out there to help with this. Here's how the freight industry is going greener.
Make Ship Scrapping Cleaner
There are approximately 51,400 merchant ships trading around the world at the moment. Although the act of transporting tonnes of cargo across the ocean every year is very damaging to the environment, the scrapping of container ships is also very harmful. Large container ships contain asbestos, heavy metals and oils which are toxic to both people and the environment during demolition. The EU has regulations in place which ensure that all European ships are disposed of in an appropriate manner at licenced yards and the International Maritime Organisation (IMO) introduced guidelines to make recycling of ships safe and environmentally friendly back in 2009, but since then only Norway, Congo and France have agreed to the policy. The IMO needs to ensure that more countries are on board with the scheme, especially India, Bangladesh and Pakistan, which are some of the worst culprits for scrapping, which may mean enforcing the regulations in the near future.
Reduce Emissions
A single large container ship can produce the same amount of emissions as 50 million cars, making international shipping one of the major contributors towards global warming. Stricter emissions regulations are needed to reduce the amount of emissions entering our atmosphere. The sulphur content within ship fuel is largely responsible for the amount of emissions being produced; studies have shown that a reduction in the sulphur content in fuel oil from 35,000 p.p.m to 1,000 p.p.m could reduce the SOx emissions by as much as 97%! The IMO has already begun to ensure that ships with the Emission Control Areas of the globe, such as the Baltic Sea, the North Sea and the English Channel, are using this lower sulphur content fuel, but it needs to be enforced around the world to make a significant difference.
As it's not currently practical or possible to completely phase-out heavy, conventional fuels around the world, a sulphur scrubber system can be added to the exhaust system of ships to help reduce the amount of sulphur being emitted.
Better Port Management
As more and more ships are travelling around the world, congestion and large volumes of cargo can leave ports in developing countries overwhelmed. Rapidly expanding ports can be very damaging to the surrounding environment, take Shenzhen for example, it's a collection of some of the busiest ports in China and there has been a 75% reduction in the number of mangroves along the coastline. Destroying valuable ecosystems has a knock-on effect on the rest of the country's wildlife. Port authorities need to take responsibility for the environmental impact of construction and ensure that further expansion is carried out sustainably.
Some have suggested that instead of expansion, improved port management is needed. If port authorities can work with transport-planning bureaus, they will be able to establish more efficient ways of unloading cargo to reduce the impact on the environment caused by shipping congestion.
Extra-Mile Water Conservation Efforts Amidst Shortage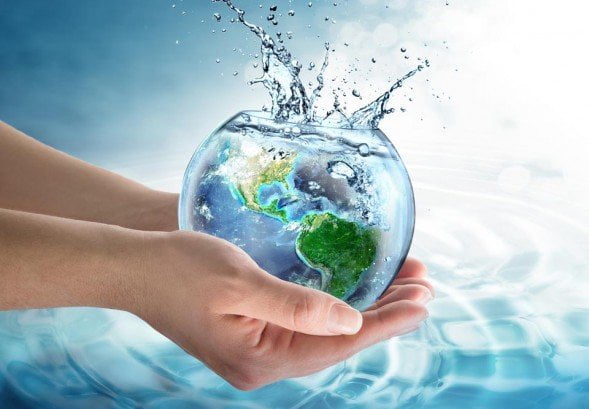 While some states are literally flooding due to heavy rains and run-off, others are struggling to get the moisture they need. States like Arizona and California have faced water emergencies for the last few years; water conserving efforts from citizens help keep them out of trouble.
If your area is experiencing a water shortage, there are a few things you can do to go the extra mile.
Repair and Maintain Appliances
Leaks around the house – think showerheads, toilets, dishwashers, and more – lead to wasted water. Beyond that, the constant flow of water will cause water damage to your floors and walls. Have repairs done as soon as you spot any problems.
Sometimes, a leak won't be evident until it gets bad. For that reason, make appointments to have your appliances inspected and maintained at least once per year. This will extend the life of each machine as well as nip water loss in the bud.
When your appliances are beyond repair, look into Energy Star rated replacements. They're designed to use the least amount of water and energy possible, without compromising on effectiveness.
Only Run Dishwasher and Washer When Full
It might be easier to do a load of laundry a day rather than doing it once per week, but you'll waste a lot more water this way. Save up your piles of clothes until you have enough to fully load the washing machine. You could also invest in a washing machine that senses the volume of water needed according to the volume of clothes.
The same thing goes with the dishwasher. Don't push start until you've filled it to capacity. If you have to wash dishes, don't run the water while you're washing. Fill the sink or a small bowl a quarter of the way full and use this to wash your dishes.
Recycle Water in Your Yard
Growing a garden in your backyard is a great way to cut down on energy and water waste from food growers and manufacturers, but it will require a lot more water on your part. Gardens must be watered, and this often leads to waste.
You can reduce this waste by participating in water recycling. Using things like a rain barrel, pebble filtering system, and other tools, you can save thousands of gallons a year and still keep your landscaping and garden beautiful and healthy.
Landscape with Drought-Resistant Plants
Recycling water in your yard is a great way to reduce your usage, but you can do even more by reducing the amount of water required to keep your yard looking great. The best drought-resistant plants are those that are native to the area. In California, for example, succulents grow very well, and varieties of cactus do well in states like Arizona or Texas.
Install Water-Saving Features
The average American household uses between 80 and 100 gallons of water every single day. You obviously can't cut out things like showering or using the toilet, but you can install a few water-saving tools to make your water use more efficient.
There are low-flow showerheads, toilets, and faucet aerators. You could also use automatic shut-off nozzles, shower timers, and grey water diverters. Any of these water saving devices can easily cut your water usage in half.
Research Laws and Ordinances for Your City
Dry states like California, Arizona, New Mexico, and Nevada must create certain laws to keep the water from running out. These laws are put into practice for the benefit of everyone, but they only work if you abide by the laws.
If you live in a state where drought is common, research your state and city's laws. They might designate one day per week that you're allowed to water your lawn or how full you can fill a pool. Many people are not well versed in the laws set by their states, and it would mean a lot to your community if you did your part.