Changes To UK Renewables Subsidies: The Reaction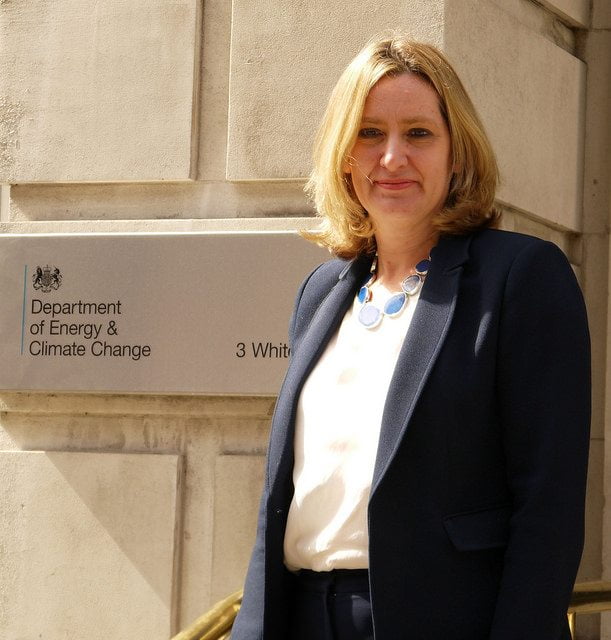 Renewable energy subsidies are paid for via energy bills through a number of schemes including the Feed-in Tariff scheme and Renewable Obligation scheme. Government decided on a set amount that would be paid to renewables by 2020 and earlier this year, the Office for Budget Responsibility projected that the amount would be exceeded, meaning bill payers would have to pay more.
The Government has taken action to reduce this overspend which includes the announcements being made today.
RenewableUK's Chief Executive, Maria McCaffery, said: "It's good that the Government has listened carefully to our concerns about their original proposals, and has modified some of them based on evidence we have supplied.
"The cuts in tariffs for small and medium-scale wind energy projects remain challenging, but they are not as severe as those originally proposed, meaning that a greater level of new capacity can come forward.
"However, we do have concerns about the use of deployment caps and the pace of degression rates, as these may limit the abilities of homeowners, farmers and small businesses to get involved in generating their own power, and secure ongoing cost reduction.
"We welcome the fact that the Government has heeded our requests on certain specific issues, such as re-introducing pre-accreditation for medium-scale wind projects – this means that developers will have confidence to invest and deliver cost savings. We are also pleased to see that our request for the introduction of a specific level of financial support for smaller turbines (50-100 kilowatts) has been accepted by Ministers.
"The next steps are crucial – we need Government and industry to work together to set out a clear vision for small-scale renewables, tackling red tape and stimulating innovation. This will deliver subsidy-free renewables and bring power to the people.
"The vast majority of the public wants us to make greater use of renewable energy in our homes, on our farms, and in our factories and offices. The Government has seen the benefits of this, and has gone some way towards heeding that message with the publication of today's review".
Renewable Energy Association (REA) CEO, Dr Nina Skorupska said: "From where we were after the initial consultation this is a real improvement and praise has to be given to DECC ministers in their willingness to listen and change.
"The past 6 months have been challenging for our members and the renewables industry, but we now have to draw a line and turn our attention to building a stable, robust and enduring industry leading to a business built without subsidy.
Paul Barwell, CEO of the Solar Trade Association said: "Government has partially listened. It's not what we needed, but it's better than the original proposals, and we will continue to push for a better deal for what will inevitably be a more consolidated industry with fewer companies."
"However, in a world that has just committed to strengthened climate action in Paris and which sees solar as the future, the UK Government needs to get behind the British solar industry. Allocating only around 1% of its clean power budget to new solar is too little, particularly when solar is now so cost-effective. Poor ambition for solar risks missing out on not only our renewable energy targets in the UK, but on the world's greatest economic opportunity too."
"The industry will certainly try its hardest but we will be pressing Government to do much more to boost solar power."
Commenting on today's announcement, Friends of the Earth renewable energy campaigner Alasdair Cameron said: "Less than a week after the UK Government agreed in Paris to keep global temperatures well below two degrees, the government has shown its true colours – and they're certainly not green.
"These huge, misguided cuts to UK solar are a massive blow for jobs and the economy, and further undermine the government's already tarnished credibility on tackling climate change.
"Massive public opposition to the government's original proposal may have forced ministers to modify their plans, but this is still terrible news for the for UK and its small-scale renewables industry.
"It's outrageous that the government continues to hand out billions of pounds in subsidies every year to climate-wrecking fossil fuels, while trying to block the clean energy sources we urgently need to power our homes, hospitals and schools.
"The good news is that the global renewable revolution is unstoppable, and the technology is advancing far faster than government thinking. But that will be scant comfort to the thousands of people whose jobs are under threat as a result of this short-sighted decision."
Graham Ayling, Head of Energy Saving Trust Foundation, said: "In September we asked for the government to maintain the FiT over the course of this parliament and develop a longer term plan to phase out support gradually. Therefore, we welcome this response in that it will provide greater stability to the sector and give investors and manufacturers more time to plan. However there is a fundamental lack of ambition reflected in this response."
"Renewables are the future of energy generation, but there is an air of unreality between what was agreed in Paris last weekend and renewable energy policy today. The playing field is not level and these changes are wilfully drawing support away from renewable energy and towards nuclear and fossil fuels."
Juliet Davenport OBE, chief executive of green energy company Good Energy, one of the largest Feed-in Tariff administrators in the UK, said: "The Feed-in Tariff has transformed how the UK generates electricity with more than 750,000 homes now generating their own power. It's helped move us away from fossil fuels towards a cleaner, local, more democratic energy system.
"The new measures are a slight improvement on the original proposals but still mean that installing solar panels will no longer be attractive to British home-owners and the changes will also make it harder for housing associations and councils to use FIT to help those in fuel poverty.
"Just last week, world leaders agreed to ambitious plans to reduce carbon emissions. The UK government really needs to get behind new low carbon technology and take a global lead in seizing the new opportunities."
Maria Connolly, partner and head of Energy & Renewables, TLT, said "It's a small step in the right direction but uncertainty still prevails. Despite the positive news of reintroducing pre- accreditation; the government hasn't gone far enough to support such a critical UK industry. The introduction of maximum deployment caps and a queuing system for those applicants who miss out on a cap are not helpful for a sector already shackled by red-tape."
Scottish Renewables Senior Policy Manager Joss Blamire said: "Government has ignored clear evidence provided by industry that proposed cuts would curtail development and slashed hydro tariffs even further than proposed, in some cases by up to 45%.
"With the vast majority of hydro projects in Scotland, reductions at this level will now mean a recent renaissance in the sector north of the border will effectively come to an end."
Mongoose CEO, Jan-Willem Bode, and Chairman/former Energy Secretary, Ed Davey: "By preparing us for the worst possible scenario and then climbing down slightly, it feels like they're trying to make bad news look good.
"The industry needs to be subsidy free in the long term, and can do it in the medium term. Mongoose is big enough that it probably won't affect us, but the announcement will have consequences both the smaller players in the community energy market and the renewables industry in general.
"The FIT has, in the government's words, 'been hugely successful in attracting investment' for renewables – and it has played a vital part in helping to slash the cost per unit of solar energy.
"But the FIT needs to be more than just a way to get people to invest in tiny projects if we are to meet the commitments that we agreed to in Paris [at COP21], to maintain energy security and diversity."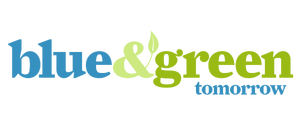 A Good Look At How Homes Will Become More Energy Efficient Soon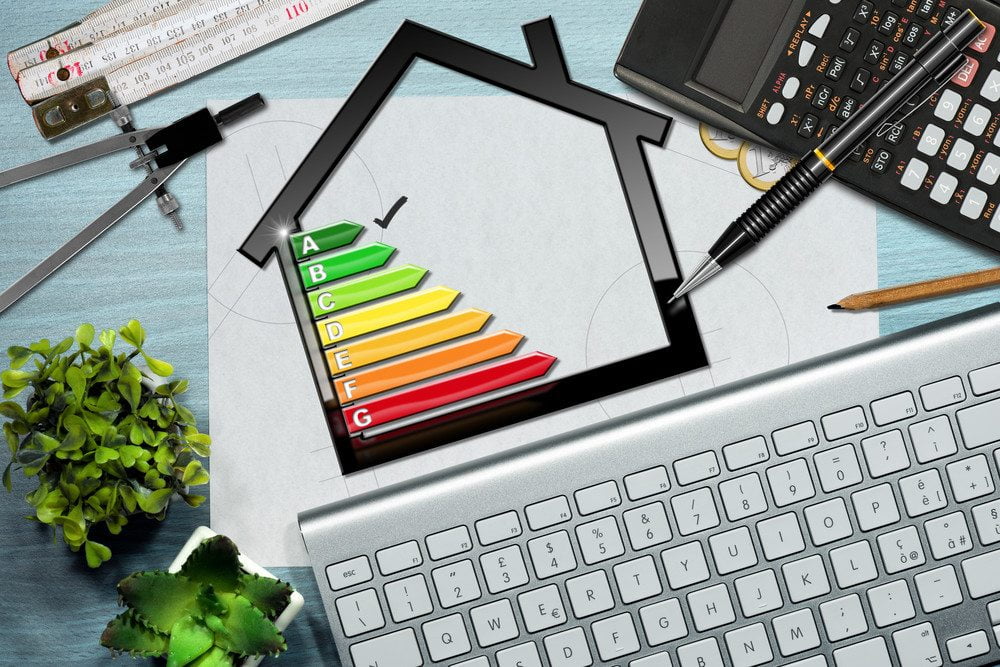 Everyone always talks about ways they can save energy at home, but the tactics are old school. They're only tweaking the way they do things at the moment. Sealing holes in your home isn't exactly the next scientific breakthrough we've been waiting for.
There is some good news because technology is progressing quickly. Some tactics might not be brand new, but they're becoming more popular. Here are a few things you should expect to see in homes all around the country within a few years.
1. The Rise Of Smart Windows
When you look at a window right now it's just a pane of glass. In the future they'll be controlled by microprocessors and sensors. They'll change depending on the specific weather conditions directly outside.
If the sun disappears the shade will automatically adjust to let in more light. The exact opposite will happen when it's sunny. These energy efficient windows will save everyone a huge amount of money.
2. A Better Way To Cool Roofs
If you wanted to cool a roof down today you would coat it with a material full of specialized pigments. This would allow roofs to deflect the sun and they'd absorb less heat in the process too.
Soon we'll see the same thing being done, but it will be four times more effective. Roofs will never get too hot again. Anyone with a large roof is going to see a sharp decrease in their energy bills.
3. Low-E Windows Taking Over
It's a mystery why these aren't already extremely popular, but things are starting to change. Read low-E window replacement reviews and you'll see everyone loves them because they're extremely effective.
They'll keep heat outside in summer or inside in winter. People don't even have to buy new windows to enjoy the technology. All they'll need is a low-E film to place over their current ones.
4. Magnets Will Cool Fridges
Refrigerators haven't changed much in a very long time. They're still using a vapor compression process that wastes energy while harming the environment. It won't be long until they'll be cooled using magnets instead.
The magnetocaloric effect is going to revolutionize cold food storage. The fluid these fridges are going to use will be water-based, which means the environment can rest easy and energy bills will drop.
5. Improving Our Current LEDs
Everyone who spent a lot of money on energy must have been very happy when LEDs became mainstream. Incandescent light bulbs belong in museums today because the new tech cut costs by up to 85 percent.
That doesn't mean someone isn't always trying to improve on an already great invention. The amount of lumens LEDs produce per watt isn't great, but we've already found a way to increase it by 25 percent.
Maybe Homes Will Look Different Too
Do you think we'll come up with new styles of homes that will take off? Surely it's not out of the question. Everything inside homes seems to be changing for the better with each passing year. It's going to continue doing so thanks to amazing inventors.
ShutterStock – Stock photo ID: 613912244
IEMA Urge Government's Industrial Strategy Skills Overhaul To Adopt A "Long View Approach"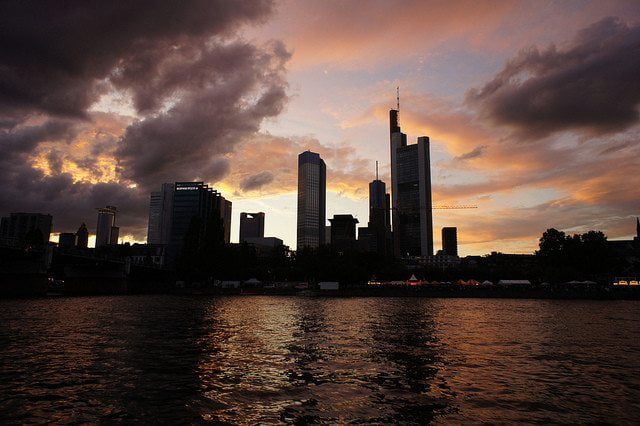 IEMA, in response to the launch of the Government's Industrial Strategy Green Paper, have welcomed the focus on technical skills and education to boost "competence and capability" of tomorrow's workforce.
Policy experts at the world's leading professional association of Environment and Sustainability professionals has today welcomed Prime Minister Teresa May's confirmation that an overhaul of technical education and skills will form a central part of the Plan for Britain – but warns the strategy must be one for the long term.
Martin Baxter, Chief Policy Advisor at IEMA said this morning that the approach and predicted investment in building a stronger technical skills portfolio to boost the UK's productivity and economic resilience is positive, and presents an opportunity to drive the UK's skills profile and commitment to sustainability outside of the EU.
Commenting on the launch of the Government's Industrial Strategy Green Paper, Baxter said today:
"Government must use the Industrial Strategy as an opportunity to accelerate the UK's transition to a low-carbon, resource efficient economy – one that is flexible and agile and which gives a progressive outlook for the UK's future outside the EU.
We welcome the focus on skills and education, as it is vital that tomorrow's workforce has the competence and capability to innovate and compete globally in high-value manufacturing and leading technology.
There is a real opportunity with the Industrial Strategy, and forthcoming 25 year Environment Plan and Carbon Emissions Reduction Plan, to set long-term economic and environmental outcomes which set the conditions to unlock investment, enhance natural capital and provide employment and export opportunities for UK business.
We will ensure that the Environment and Sustainability profession makes a positive contribution in responding to the Green Paper."