'Compelling' sustainable investment; Rio+20; renewable-powered eBay – Quote Bank: June 16-22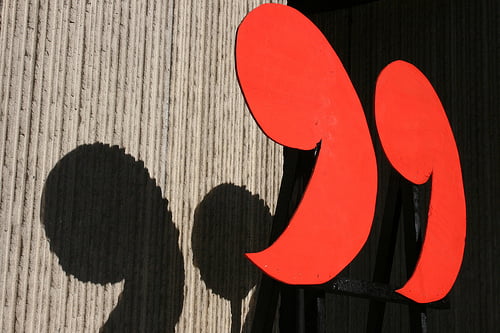 A good quote makes all the difference. Here's the pick of the past week.
"The evidence is compelling. Sustainable investing can be a clear win for investors and for companies" – Mark Fulton, global head of climate change investment research at Deutsche Bank. Investing sustainably is a 'clear win' says study.
"I'm just saying it's a shame that it's all over the papers and all over the telly when we're facing an ecological and economic crisis that will destroy our planet if we don't tune in" – Russell Brand. Wanted: a messiah for the sustainable investment movement.
"We cannot declare a 'golden age of gas' without taking serious action to curb fugitive methane emissions" – Mindy Lubber, director of the Investor Network on Climate Risk. Investors urge governments to act upon dangerous methane levels.
"We can now look with confidence to a future for solar, which will see it go from a small cottage industry, anticipated under the previous scheme, to playing a significant part in Britain's clean energy economy" – Greg Barker, minister for energy and climate change. The feed-in tariff scheme unravelled.
"We want to see businesses communicating their work beyond just their consumer base, functioning as a network and thinking about local communities" – Natalie Campbell, co-founder of A Very Good Company. Businesses, listen up: 'The best way to be good is to keep it simple'.
"At a time when the global economy remains fragile, it is neither sustainable nor justifiable to see directors' pay rising at 10% a year, while the performance of listed companies lags behind and many employees are having their pay cut or frozen" – Vince Cable, secretary of state for business, innovation and skills. Cable sets out rules for binding votes on executive pay.
"A century ago, writing off the auto industry based on the failures of weaker firms would have been foolish. Today, the renewable energy sector is experiencing similar growing pains as the sector consolidates" – Michael Liebreich, chief executive of Bloomberg New Energy Finance. In search of the ecological truth.
"Our world is in a seriously sick condition, but the current Rio deal only offers a sticking plaster, when life-saving surgery is urgently required" – Craig Bennett, policy and campaigns director at Friends of the Earth. World leaders all set for high-profile Rio talks.
"We believe the future of commerce can be greener. Technology-led innovation is changing retail and revolutionising how people shop and pay. We also want to revolutionise how shopping is powered" – John Donahoe, president and CEO of eBay. Renewable energy in line to power eBay data centre.
"Given the option, more clients would want to consider being ethical, environmentally friendly or whatever other label may apply with their investments" – Lee Smythe, managing director at Smythe & Walter Chartered Financial Planners. Why the best financial advice includes ethical investment options.
Previous Quote Banks:
Renewable energy investment; wind farm opposition; sustainable finance – Quote Bank 16-22.
Banks creating money; Islamic investments; sustainable agriculture – Quote Bank: June 2-8
Guide to Sustainable Tourism; climate change reporting; German solar – Quote Bank: May 26-June 1
Energy bill; unethical investments; Delingpolegate – Quote Bank: May 19-25
Solar in Suffolk; Marks and Spencer; SRI+20 – Quote Bank: May 12-18
World's largest solar project; sustainable fashion; Olympic sponsorship – Quote Bank: May 5-11
Royal Society; European Commission; UNWTO – Quote Bank: April 23-May 4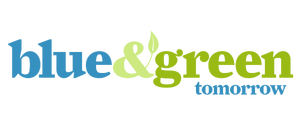 How to Build An Eco-Friendly Home Pool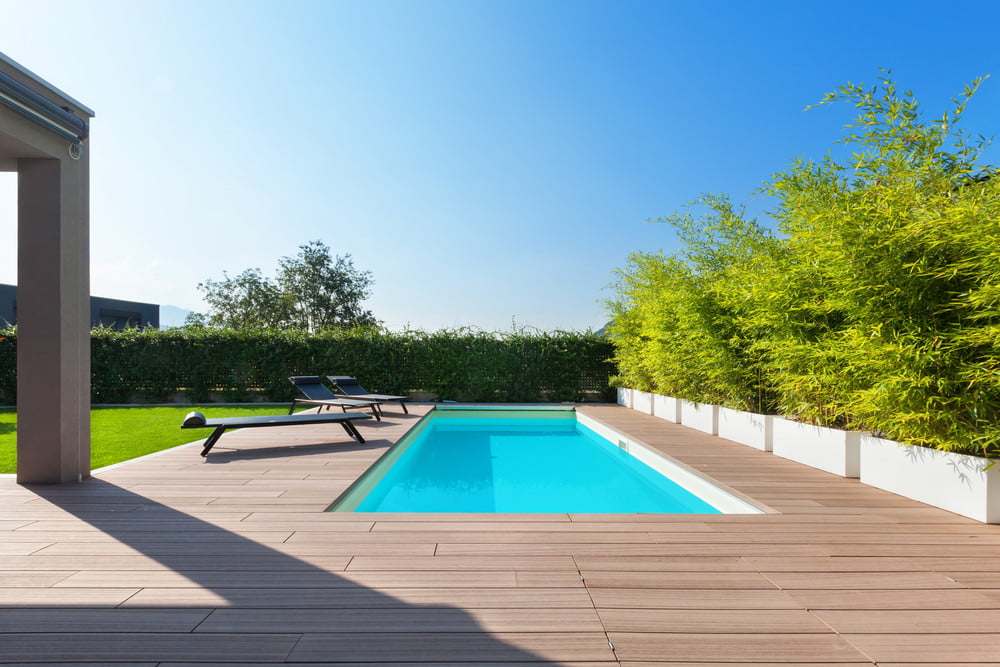 Swimming pools are undoubtedly one of the most luxurious features that any home can have. But environmentally-conscious homeowners who are interested in having a pool installed may feel that the potential issues surrounding wasted water, chemical use and energy utilized in heating the water makes having a home swimming pool difficult to justify.
But there is good news, because modern technologies are helping to make pools far less environmentally harmful than ever before. If you are interested in having a pool built but you want to make sure that it is as eco-friendly as possible, you can follow the advice below. From natural pools to solar panel heating systems, there are many steps that you can take.
Choose a natural pool to go chemical free
For those homeowners interested in an eco-friendly pool, the first thing to consider is a natural pool. Natural swimming pools utilise reed bed technology or moss-filtration to naturally filter out dirt from the water. These can be combined with eco-pumps to allow you to have a pool that is completely free from chemicals.
Not only are traditional pool chemicals potentially harmful to the skin, they also mean that you can contaminate the area around the pool if chemical-filled water leaks or is splashed around. This can be bad for your garden and the environment general.
It will be necessary to work with an expert pool builder to ensure that you have the expertise to get your natural pool installed properly. But the results with definitely be worth the effort and planning that you have to put in.
Avoid concrete if possible
The vast majority of home pools are built using concrete but this is far from ideal in terms of an eco-friendly pool for a large number of reasons. Concrete pools are typically built and then lined to stop keep out any bacteria. This is theoretically fine, except that concrete is porous and the lining can be liable to erode or break which can allow bacteria to enter the pool.
It is much better to use a non-porous material such as fibreglass or carbon ceramic composite for your pool. Typically, these swimming pools are supplied in a one-piece shell rather than having to be built from scratch, ensuring a bacteria-free environment. These non-porous materials make it impossible for the water to become contaminated through bacteria seeping into the pool by osmosis.
The further problem that can arise from having a concrete pool is that once this bacteria begins to get into the pool it can be more difficult for a natural filtration system to be effective. This can lead to you having to resort to using chemicals to get the pool clean.
Add solar panels
It is surprising how many will go to extreme lengths to ensure that their pool is as eco-friendly as possible in terms of building and maintaining it but then fall down on something extremely obvious. No matter what steps you take with the rest of your pool, it won't really be worth the hassle if you are going to be conventionally heating your pool up, using serious amounts of energy to do so.
Thankfully there are plenty of steps you can take to ensure that your pool is heated to a pleasant temperature while causing minimal damage to the environment. Firstly, gathering energy using solar panels has become a very popular way to reduce consumption of electricity as well as decreasing utility bills. Many businesses offer solar panels specifically for swimming pools.
Additionally, installing an energy efficient heat pump or boiler to work in conjunction with your solar panels can be hugely beneficial.
Cover it!
Finally, it is worth remembering that there are many benefits to investing in a pool cover. When you cover your pool you increase its heat retention which stops you from having to power a pump or boiler to keep it warm. This works in conjunction with the solar panels and eco-friendly heating system that you have already had installed.
Additionally, you cover helps to keep out dirt and other detritus that can enter the pool, bringing in bacteria. Anything that you can do to keep bacteria out will be helpful in terms of keeping it clean.
4 Ways To Get a Green House in 2018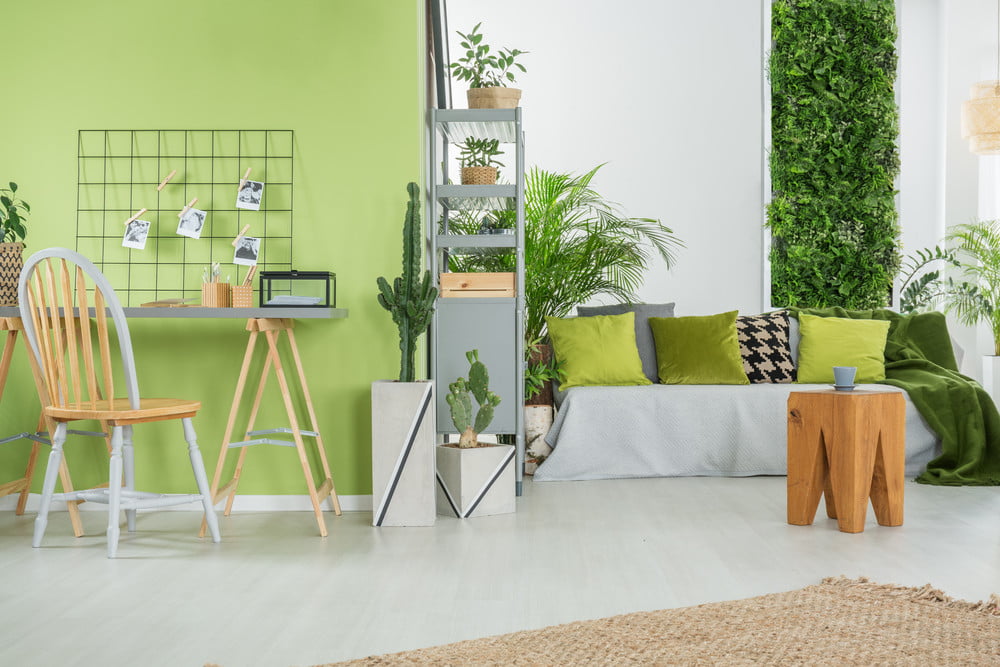 Demand for green houses is surging. In 2020, almost 20% of all homes on the market will be green.
If you would like to buy a green home, this is a great time to look into it. Prices are still pretty low and there are a lot more financing options available than there were right after the recession.
If you're thinking about buying a house, now could be a very good time to make the move! A number of factors in the housing market right now mean that you might be able to afford your dream home. Although in many parts of the country house prices are still rising, if you do your research and plan wisely, there are lots of good schemes to help you get your foot on the property ladder, or trade up to the house you've always wanted.
Interest Rates and Stamp Duty
Although the Bank of England raised interest rates by 0.25% recently, they remain very low, which is good news if you're thinking of taking out a mortgage. However, rates may not stay low and it's predicted that there'll be a further rate rise during 2018, so don't wait too long. Another factor that's going to help first time buyers in particular is the Chancellor's decision to abolish stamp duty for first timers purchasing properties for under £300,000.
Different options
For many people looking to buy a green home, raising a deposit of between 5% and 20% may not be a realistic option, in which case there are a growing number of schemes to help. Increasingly popular are shared ownership schemes, through which the buyer pays a percentage of the full value of the property (typically between 25% and 75%) and the local council or a housing association pays the rest, and takes part ownership. This is suitable for buyers who may struggle to meet the up-front costs of buying outright. There will often be a service charge or management fees to pay in addition to the mortgage. The Government's Help To Buy scheme is a good place to start looking if you're interested in this option. This scheme is now available to people looking to buy green homes too.
ISA Options
If you're still saving for a deposit, another scheme is the Help to Buy ISA. You can get a 25% boost to your savings on amounts up to £200 per month with this scheme. It's only open to first time buyers and you can claim a maximum of £3000.
Other costs
Green home buyers are going to run into a number of other ancillary costs, most of which are common to other homebuyers.
When calculating how much you can afford, it's vitally important to remember that buying a house comes with a whole host of other costs. Depending on the cost of the property that you're buying, you may have to pay stamp duty of anywhere between 1% and 5%. There'll be estate agents fee if you're also selling a property, although there are a wide range of online estate agents operating such as Purple Bricks or Right Move that have lower fees than traditional high street companies. Conveyancing costs to a solicitor can add another £1000-£3000 and you may need to take out life insurance and hire a moving firm.
There are other initial costs such as, fixing parts of the home that aren't upto your taste. Getting new furniture to fill up all the new-found space in your new home. If you are moving away from the city, you need to consider the cost of transportation as well, as it can take up quite a lot over time. Take your time, do your homework and shop around and soon you could be getting the keys to your perfect home.
I hope this article was useful for you to learn more about the basics that you need to be aware of before you start the process of buying your first home. If you have any doubts with regards to this, let us know through the comments and we will be glad to help you out. If you have any suggestions regarding how we can improve the article, let us know them through the comments as well for us to improve.
Do you have any other reservations against buying your first home? Do you see your house as an asset or a liability? Do you think it is important for everyone to get themselves a new home? Let us know through the comments.