Faroe Islands diary: wind turbines and people power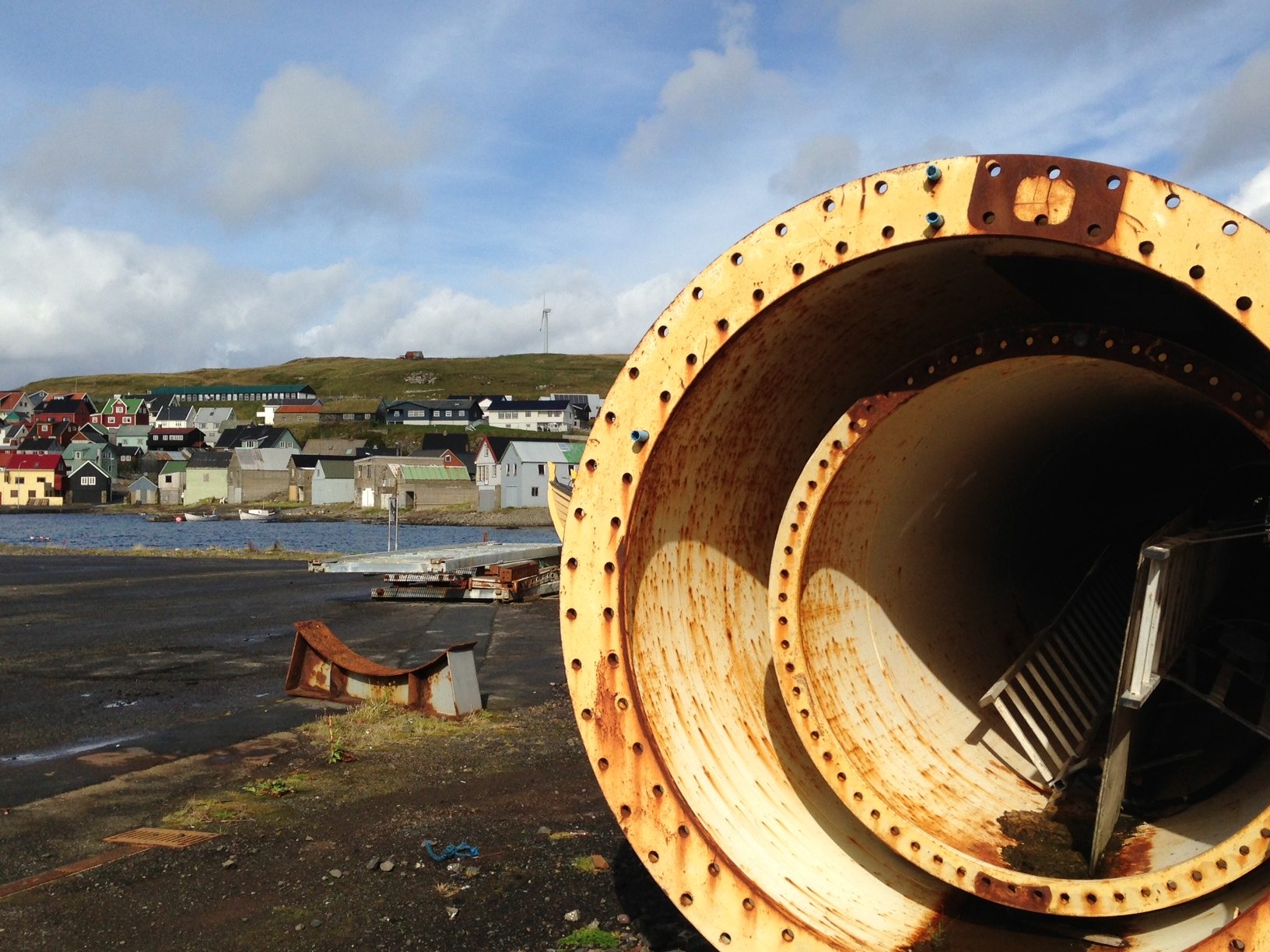 There's an old Faroese saying – betri er at vera fyrivarin, enn eftirsnarur (it's better to be prepared than swift afterwards) – that can be used as a tagline for the morning of my third day in the Faroe Islands.
I had travelled by ferry from the capital Tórshavn to the nearby island of Nólsoy to meet Bjarti Thomsen, the chairman of a local wind power association. As we approached the island and the boat made its way into the small harbour, I saw a single turbine on the top of a hill, standing above the 100-or-so houses like some kind of 21st century gatekeeper.
Bjarti greeted me as I stepped off the ferry. It was a windy day on Nólsoy, and whereas once upon a time he would have looked at the weather forecast, seen the forecasted high winds and grimaced, he now celebrates. That's because for over seven years, he has been the driving force behind his island's shift to clean, decentralised energy – specifically, wind.
The Faroese government hopes wind can produce nearly a quarter of the country's electricity as soon as 2014. And the country's conditions certainly favour the technology. Studies over the last decade or so suggest that onshore turbines situated on certain islands in the Faroes could be twice as effective as even some of the best offshore locations in Denmark – a renowned world leader in wind energy.
Indeed, it is Denmark where the Nólsoy community bought its two 220 kilowatt wind turbines. Both structures had stood proud in the country for nearly two decades, before being retired in favour of newer, larger models. Still in perfect working condition, though, they were bought for a fraction of the cost a pair of new turbines would command.
Nólsoy's interest in wind energy began in 2006 with the formation of an interest group. Local information meetings were held regularly over the next couple of years, with Bjarti – who has a background in electronics – studying the economics, technicalities and maintenance of the potential wind turbines intensely. He did part-time university courses and even travelled to Denmark to speak to experts. This was a man who was slowly becoming a wind power expert.
Seeing the interest in Nólsoy for the introduction of wind power, the Faroese government gave the community a grant of 1.8m Danish krone (just over £200,000) in May 2010. The project had become a reality, and a limited company was swiftly set up: Nólsoy Energy Ltd. Fourteen members of the island community collectively stumped up 300,000 krone (nearly £34,000) to help the firm get over the line.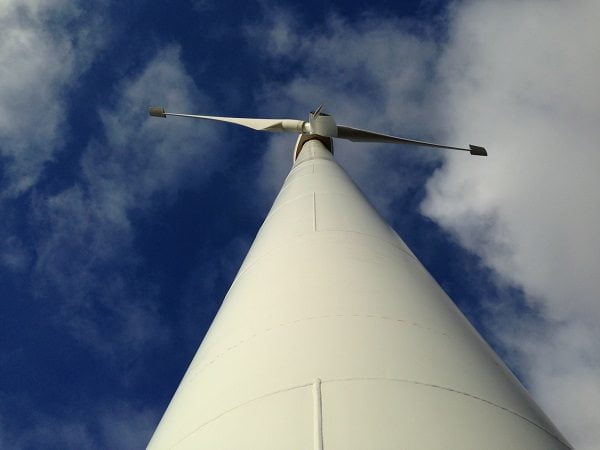 Construction of the first turbine took time, beginning in November 2011 and finishing in the summer of 2012. The single turbine that stands on the hill above Nólsoy now is still in the preliminary stages, while Bjarti and co-workers Bjørn Elíson and Magnus Thomsen fit cables and wires to connect the first set of houses to the island's natural resources.
But perhaps the most interesting part of the whole operation is what the turbines will actually be doing. Instead of generating electricity for lighting and so on, the power is stored in a heat pump and used to heat Nólsoy homes – a process called space heating.
Bjarti said theirs was one of the first wind projects of its kind anywhere in the world. And his motivation for going with energy as opposed to electricity (there is a difference) was almost entirely economic (at one point I made a comment to Bjarti about the weather, to which he joked that the prospect of global warming in the Faroe Islands was actually quite attractive). With the price of oil expected to increase in the coming years, as reserves become more difficult to find and extract, the islanders wanted a way to become self-sufficient. And the Faroe Islands' vast and free resource of wind was the obvious long-term replacement.
Betri er at vera fyrivarin, enn eftirsnarur.
The process is straightforward. The turbine turns, generating electricity that is passed through electrical wires to a control centre in the village. The eight houses that are currently connected either have their own boiler or they're controlled by the large tank (an old oil container) in the control centre, which pumps heat to the houses as and when it's needed.
Bjarti showed me two charts, as we ate food and drank coffee prepared by his wife Sigrid in their family home. One showed the energy demand in Nólsoy over the course of an average year; the other showed energy production at the turbine site over an average year. They were almost identical, with both displaying a U curve that dipped in the summer months and rose into winter.
Bjarti, Bjørn and Magnus have devoted almost all of their free time to working on the wind project in the last few years (I met them on a Saturday morning, and all three were working when I got there). Bjarti's devotion to the cause led him to taking a job at the Faroese Earth and energy directorate (the equivalent of the UK Department of Energy and Climate Change). His research into wind has been meticulous – looking at wind speeds, noise pollution, impact on birdlife and more.
I asked him whether there had been any opposition from the local community, and he said there hadn't been. Everyone in Nólsoy is behind the project; everyone understands why the turbines are being constructed.
The key thing that I took away from Nólsoy, as I travelled back to Tórshavn on the ferry, was that community engagement and rigorous planning is absolutely essential to having a successful wind project. It's obvious that there's going to be some form of opposition when a multinational energy firm decides, with no engagement with local people, that it is going to install a wind farm in a nearby field. I wouldn't particularly want that in my back yard, either.
But if the local people are properly informed, involved in the planning process and even financially rewarded, then wind is fantastic. It's a free, clean source of energy that brings with it no external health costs or danger warnings. And it will never run out.
In a place like the Faroe Islands, where it's windy almost all of the time, it's the obvious path towards a future of sustainability, self-sufficiency and decentralised energy.
This is the third of four diary entries from Alex Blackburne's recent trip to the Faroe Islands. Read the first entry here and the second here.
Further reading:
Why investors should consider community-owned renewables
Community energy: what you need to know
Harnessing the power of a community
Government needs clear vision for UK community energy, says Green Alliance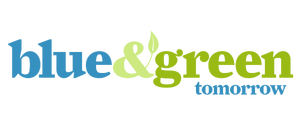 Report: Green, Ethical and Socially Responsible Finance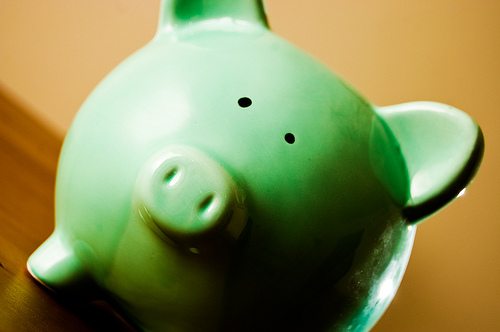 "The level of influence that ethical considerations have over consumer selection of financial services products and services is minimal, however, this is beginning to change. Younger consumers are more willing to pay extra for products provided by socially responsible companies." Jessica Morley, Mintel's Financial Services Analyst.
Consumer awareness of the impact consumerism has on society and the planet is increasing. In addition, the link between doing good and feeling good has never been clearer. Just 19% of people claim to not participate in any socially responsible activities.
As a result, the level of attention that people pay to the green and ethical claims made by products and providers is also increasing, meaning that such considerations play a greater role in the purchasing decision making process.
However, this is less true in the context of financial services, where people are much more concerned about the performance of a product rather than green and ethical factors. This is not to say, however, that they are not interested in the behaviour of financial service providers or in gaining more information about how firms behave responsibly.
This report focuses on why these consumer attitudes towards financial services providers exist and how they are changing. This includes examination of the wider economy and the current structure of the financial services sector.
Mintel's exclusive consumer research looks at consumer participation in socially responsible activities, trust in the behaviour of financial services companies and attitudes towards green, ethical and socially responsible financial services products and providers. The report also considers consumer attitudes towards the social responsibilities of financial services firms and the green, ethical and socially responsible nature of new entrants.
There are some elements missing from this report, such as conducting socially responsible finance with OTC trading. We will cover these other topics in more detail in the future. You can research about Ameritrade if you want to know more ..
By this report today: call: 0203 416 4502 | email: iainooson[at]mintel.com
Report contents:
OVERVIEW
What you need to know
Report definition
EXECUTIVE SUMMARY
The market
Ethical financial services providers: A question of culture
Investment power
Consumers need convincing
The transformative potential of innovation
Consumers can demand change
The consumer
For financial products, performance is more important than principle
Competition from technology companies
Financial services firms perceived to be some of the least socially responsible
Repaying the social debt
Consumer trust is built on evidence
What we think
ISSUES AND INSIGHTS
Creating a more inclusive economy
The facts
The implications
Payments innovation helps fundraising go digital
The facts
The implications
The social debt of the financial crisis
The facts
The implications
THE MARKET – WHAT YOU NEED TO KNOW
Ethical financial services providers: A question of culture
Investment power
Consumers need convincing
The transformative potential of innovation
Consumers can demand change
PUTTING FINANCIAL SERVICES IN AN ETHICAL CONTEXT
An ethical economy
An ethical financial sector
Ethical financial services providers
GREEN, ETHICAL AND SOCIALLY RESPONSIBLE ISSUES IN FINANCIAL SERVICES
The role of investing
Divestment
The change potential of pensions
The role of trust
Greater transparency informs decisions
Learning from past mistakes
The role of innovation
Payments innovation: Improving financial inclusion
Competition from new entrants
The power of new money
The role of the consumer
Consumers empowered to make a change
Aligning products with self
THE CONSUMER – WHAT YOU NEED TO KNOW
For financial products, performance is more important than ethics
Financial services firms perceived to be some of the least socially responsible
Competition from technology companies
Repaying the social debt
Consumer trust is built on evidence
Overall trust levels are high
THE ETHICAL CONSUMER – SOCIALLY RESPONSIBLE ACTIVITIES
Payments innovation can boost charitable donations
Consumer engagement in socially responsible activities is high
Healthier finances make it easier to go green
SOCIALLY RESPONSIBLE COMPANIES
37% unable to identify socially responsible companies
Building societies seen to be more responsible than banks….
….whilst short-term loan companies are at the bottom of the pile
CONSUMER TRUST IN THE BEHAVIOUR OF FINANCIAL SERVICES COMPANIES
Overall trust levels are high
Tax avoidance remains a major concern
The divestment movement
Nationwide significantly more trusted
Trust levels remain high
CONSUMER ATTITUDES TOWARDS GREEN AND ETHICAL FINANCIAL PRODUCTS
For financial products, performance is more important than principle
Socially conscious consumers are more concerned
CONSUMER ATTITUDES TOWARDS TRANSPARENCY
Strategy reports provide little insight for consumers
Lack of clarity regarding corporate culture causes concern
Consumers want more information
THE ROLE OF FINANCIAL SERVICES FIRMS IN SOCIETY
The social debt of the financial crisis
THE SOCIAL RESPONSIBILITIES OF FINANCIAL SERVICES FIRMS
For consumers, financial services firms play larger economic role
Promoting financial responsibility
CHALLENGER COMPANIES AND SOCIAL RESPONSIBILITY
Consumer trust is built on evidence
The alternative opportunity
The target customer
A Good Look At How Homes Will Become More Energy Efficient Soon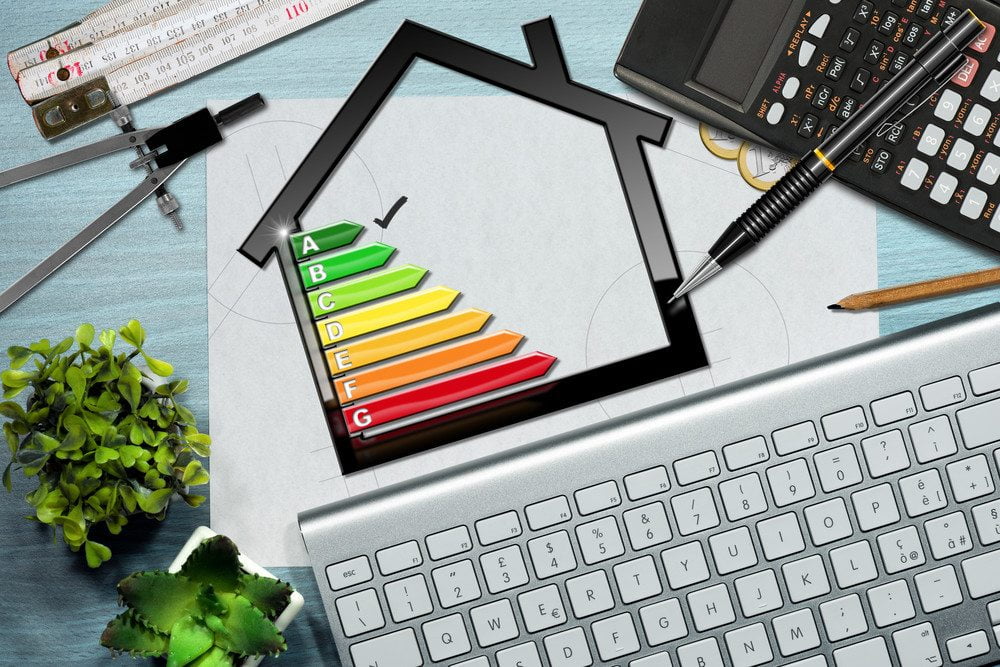 Everyone always talks about ways they can save energy at home, but the tactics are old school. They're only tweaking the way they do things at the moment. Sealing holes in your home isn't exactly the next scientific breakthrough we've been waiting for.
There is some good news because technology is progressing quickly. Some tactics might not be brand new, but they're becoming more popular. Here are a few things you should expect to see in homes all around the country within a few years.
1. The Rise Of Smart Windows
When you look at a window right now it's just a pane of glass. In the future they'll be controlled by microprocessors and sensors. They'll change depending on the specific weather conditions directly outside.
If the sun disappears the shade will automatically adjust to let in more light. The exact opposite will happen when it's sunny. These energy efficient windows will save everyone a huge amount of money.
2. A Better Way To Cool Roofs
If you wanted to cool a roof down today you would coat it with a material full of specialized pigments. This would allow roofs to deflect the sun and they'd absorb less heat in the process too.
Soon we'll see the same thing being done, but it will be four times more effective. Roofs will never get too hot again. Anyone with a large roof is going to see a sharp decrease in their energy bills.
3. Low-E Windows Taking Over
It's a mystery why these aren't already extremely popular, but things are starting to change. Read low-E window replacement reviews and you'll see everyone loves them because they're extremely effective.
They'll keep heat outside in summer or inside in winter. People don't even have to buy new windows to enjoy the technology. All they'll need is a low-E film to place over their current ones.
4. Magnets Will Cool Fridges
Refrigerators haven't changed much in a very long time. They're still using a vapor compression process that wastes energy while harming the environment. It won't be long until they'll be cooled using magnets instead.
The magnetocaloric effect is going to revolutionize cold food storage. The fluid these fridges are going to use will be water-based, which means the environment can rest easy and energy bills will drop.
5. Improving Our Current LEDs
Everyone who spent a lot of money on energy must have been very happy when LEDs became mainstream. Incandescent light bulbs belong in museums today because the new tech cut costs by up to 85 percent.
That doesn't mean someone isn't always trying to improve on an already great invention. The amount of lumens LEDs produce per watt isn't great, but we've already found a way to increase it by 25 percent.
Maybe Homes Will Look Different Too
Do you think we'll come up with new styles of homes that will take off? Surely it's not out of the question. Everything inside homes seems to be changing for the better with each passing year. It's going to continue doing so thanks to amazing inventors.
ShutterStock – Stock photo ID: 613912244