Cement Industry at Risk Unless Sustainability Improves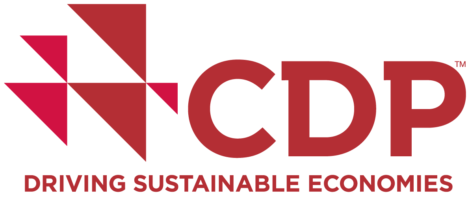 Cement companies across the world need to up their sustainability game according to a new report. The report, which analyses the world's largest cement companies, finds that the industry's worst performers face a possible earnings hit of 114% (before interest and tax). The report suggests a great deal of innovation is needed to improve the efficiency of the industry.
The report from CDP – voted no. 1 climate change research provider in 2015 by institutional investors – finds that the majority of the companies' forward-looking emissions reductions targets are set to expire within the next few years.  With the Paris Agreement driving towards net zero emissions in mid-century, cement companies have a historic opportunity to set targets that can future-proof their business.  The cement industry is responsible for 5% of global emissions, so will need to deploy highly innovative product and process technologies, and new business models, in order to meet the Paris Agreement objectives.
Tarek Soliman, Senior Analyst, Investor Research at CDP said: "This is the first piece of major research to break down how major players in the cement industry are meeting the challenge of reducing emissions in line with the science called for by the Paris Agreement.  Cement will be a crucial building block as the Paris Agreement is put into effect, as it accounts for 5% of the world's man-made emissions.  The results couldn't be clearer for companies and investors: a tipping point for cement companies is not far away. 
"As carbon-related regulatory measures inevitably tighten and the carbon price signal strengthens, investors will expect both strategic and rapid changes from cement companies, including better use of currently available options as well as investment in longer–term ones, whether this be in areas such as low-carbon product development or the deployment of carbon capture, use and storage."
Other findings from the report include:
The report recommends that in order to be consistent with the Paris Agreement cement companies must increase their use of alternative fuel sources, implement thermal energy efficiency measures and use decarbonized substitute materials to a much greater degree.
Only three companies in the report have outlined plans for reducing their emissions in line with global carbon budgets (science-based targets) and other companies' plans are not ambitious enough.  The industry is required to take more aggressive action post-2025 and company targets need to reflect this.
More than 50% of cement facilities are currently located in areas of water stress and the report finds water scarcity to be a potential issue for the sector.  In particular, it poses a significant risk to two Indian cement companies, Ultratech and Shree Cement, as well as other companies operating in the country where water shortages exacerbated by climate change may restrict growth.
The worst performers tend to be those not supportive of climate legislation, and tightening regulation is likely to drive industry change.  For example, a strengthening of the EU emissions trading system (EU ETS) is currently being negotiated which affects at least eight of the cement companies in this report.  Even if free allowances remain and benefit the industry in the short-term, a stronger price signal is clearly likely in the mid-term, as well as deeper emissions reductions from the sector.  Those who remain behind the curve will face significant financial impacts.
Recent industry consolidation has the potential to improve company carbon performance, with CDP's league table leaders merging (LafargeHolcim) with more potential to invest in industry leading performance improvements as a result.  2016 will see Heidelberg Cement acquire laggard Italcementi, meaning the latter could benefit from the former's more carbon efficient practices.
Anhui Conch Cement (China), Siam Cement (Thailand), Dangote Cement (Nigeria) and Vulcan Materials (USA), which collectively represent over US$60 billion in market capitalization, did not respond to CDP's 2015 climate change questionnaire and are therefore not included in this report.  Investors should ask these companies why they are not providing sufficient transparency on their carbon emissions.
Bernard Mathieu, Head of Sustainable Development at LafargeHolcim, said:"LafargeHolcim is proud to hold the lead position in CDP's league table, which underlines our responsibility to influence carbon performance in our sector. Our low carbon strategy, as outlined in the LafargeHolcim 2030 Plan, is aligned with the decisions made in Paris at COP 21. We are committed to continue to innovate in our products and processes and to remain the most CO2-efficient global business in our sector."
View the executive summary of the report here.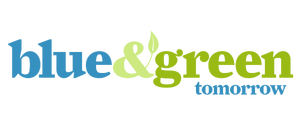 Livery Services: Mother Nature Needs You to Invest in an Eco-Friendly Fleet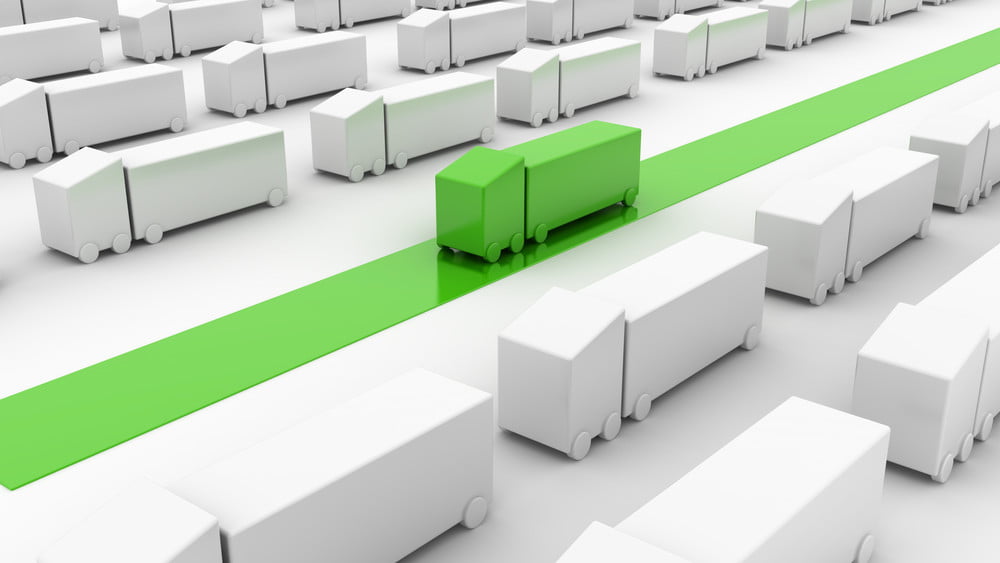 In the United Kingdom, fleet vehicles make up most of the traffic traveling our roadways. If there's one area of the transportation sector environmentalists should be focusing on, it's the way we move goods, services and people around the empire.
Businesses that operate a fleet of vehicles need to realize the environmental impact of their service, and the opportunities available to help them lower their operating costs, while saving mother nature.
A green fleet is much cheaper to operate – both because of lower petrol consumption and government grants and tax benefits.
Let's take a closer look at the things your company is unnecessarily spending money on every year due to an old, dirty fleet of polluters.
Vehicle Taxes on Polluters vs. Environmentally Friendly Fleets
If you want to operate your commercial van on public roads, you're going to have to pay a VED, or Vehicle Excise Duty. The total fee assessed for this is based on the age of your vehicle, not how much you drive it. This is important, because an idle fleet of polluters can be just as costly as a fleet of green vehicles that produce value for your company.
Vans that were built after 1 March 2001 were taxed either £132 every six months, or £240 annually. This rate is effective per the TC39 VED tax code. There are exceptions to this rate.
For example, if your van is classified as a Euro 4 van, and was manufactured between 1 March 2003 and 31 December 2006, TC36 VED tax code applies to you. The six-month rate is £77, or £140 annually.
For older vans, manufactured prior to 1 March 2001, your tax rate is based on the size of the engine. Vans with engines less than 1549cc are charged £82.50 every six months, or £150 annually. Old vans with larger engines must pay £134.75 every six months, or £245 annually.
Euro 4 vans are the cheapest to operate from a tax perspective. Why? Because they were fitted with specialized filters that help to reduce the amount of dangerous pollutants that make it into earth's atmosphere. You enjoy the tax savings year-after-year by operating these vehicles.
It really is economically more affordable to operate a green fleet.
Petrol Costs – Another Reason to Think Green to Save Green
The cost of petrol is heavily impacted by our environment. When Britain is thrashed by stormy weather due to global warming, or oil production is impacted by environmental disasters, the cost of filling up skyrockets.
At the time of this writing, petrol is £1.16 per liter, and diesel is £1.18 per liter. There are forecasts from reliable agencies that see the price continuing to rise in the near future, passing price points not seen since 2014.
Regardless of the speculative nature of future fuel prices, the fact remains that vehicles that use less fuel save their operators money every time the wheels turn.
As an alternative, many companies are heavily investigating and testing all-electric and hybrid alternatives for a greener, more economical fleet. As an example, the Nissan Leaf is one of the most popular all-electric vehicles – and it's a fantastic choice for transporting people or smaller cargo payloads to residential destinations.  The total cost to charge a Nissan Leaf, using current electrical vehicle charging technology, is just £3.64 to go from empty to full charge.
That's a HUGE savings over filling a petrol tank. And with the prevalence of fast-charge locations, it's possible to go from zero to empty in just 30 minutes.
In conclusion, there are many ways to save on fleet operation costs. And by investing in a more efficient fleet, you'll be doing your part to save the environment. Both tax incentives and lower operating costs make green fleets a no-brainier for serious fleet operators throughout the United Kingdom.
5 Eco-friendly Appliance Maintenance Tips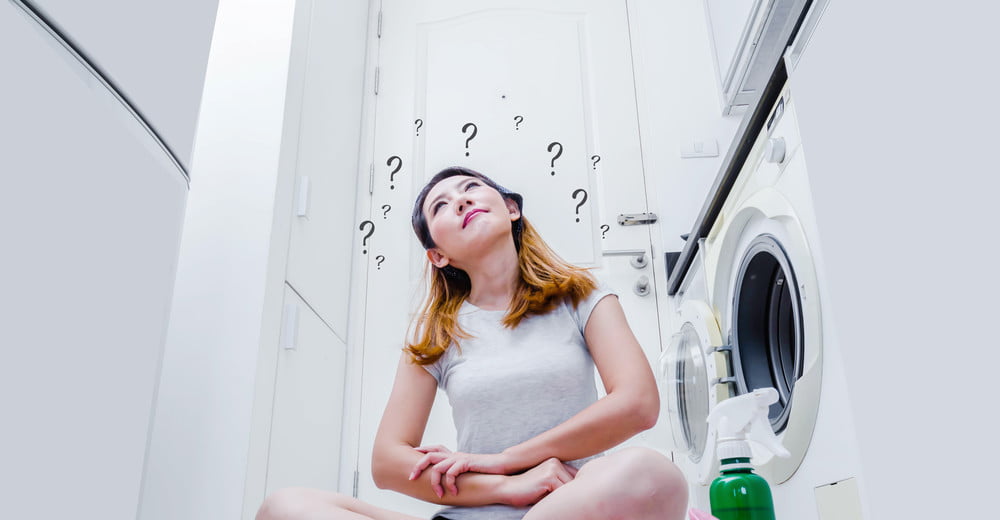 Modern day society is becoming ever more conscious about the effects of human consumption on the environment & the planet.
As a collective, more people are considering taking action to positively counteract their environmental footprint. This is accomplished by cutting down on water consumption, recycling and switching from plastic to more sustainable materials. Although most people forget about the additional things that can be done at home to improve your individual eco footprint.
Appliances, for example, can be overlooked when it comes to helping the environment, despite the fact they are items which are found in every household, and if they are not maintained effectively they can be detrimental to the environment. The longer an appliance is used, the less of an impact it has on the environment, so it is essential for you to keep them well maintained.
If you're considering becoming more eco-conscious, here are 5 handy appliance maintenance tips to help you.
Don't Forget to Disconnect From Power First
General maintenance of all your appliances start with disconnecting them from power; microwaves, washing machines and ovens all use residual energy when plugged in, so it's essential to unplug them.
Disconnecting the plugs can help keep them in their best condition, as it ensures no electrical current is running through them whilst they are supposed to be out of use. Additionally, this can help you save on energy bills. By doing this you are minimising your energy footprint.
Here we break down 4 tips to keep the most popular household appliances maintained.
Eco-Friendly Oven Maintenance
Ovens generally require very little maintenance, although it is essential to stay on top of cleaning.
A simple task to make sure you don't have any issues in the future is to check the oven door has a tight seal. To do this ensure the oven is cold, open the oven door and use your hands to locate the rubber seal. You can now feel for any tears or breaks. If any have occurred simply replace the seal. More oven tips can be read here.
Eco-Friendly Refrigerator Maintenance
When keeping a fridge in good condition, don't forget about exterior maintenance. Refrigerator coils, although an external fixture, can cause damage when overlooked.
Refrigerator coils can be found either at the front or rear of a fridge (check you user manual if you are unsure of its location). These tend to accumulate various sources of dust and dirt over a substantial time-period, which clog refrigerator coils, causing the refrigerator to have to work twice as hard to stay cool. An easy tip to solve this is to periodically use a vacuum to get rid of any loose dirt.
Eco-Friendly Washing Machine Maintenance
Most people tend to remember the basics tasks for maintaining a washing machine, such as not to overload the machine, not to slam the door and to ensure the washing machine is on a solid and level platform.
In addition, it is necessary to routinely do a maintenance wash for your washing machine. This means running an empty wash on the highest temperature setting and letting it complete a full wash to erase any build up and residue. You should repeat this task at least once a month.
Try to schedule this task around your bulk wash load times to save on water consumption.
This will help keep your washing machine in peak working condition.
Eco-Friendly Dishwasher Maintenance Tips
Dishwasher maintenance can be simple if implemented after every wash cycle.
To keep your best dishwasher hygiene standards, scrape away excess food whilst making sure to keep the filter at the bottom of the cavity empty between cycles. This simple task can be highly effective at preventing food build up from occurring in your dishwasher.
If you need additional tips or tasks you, can reference your manufacturer's guidebook to check for a full breakdown. You can also head to Service Force's extensive database of repair and maintenance manuals – including extensive troubleshooting guides for all of the critical appliance maintenance procedures.
In conclusion, you can save both money and energy by keeping your appliances in peak condition. The steps outlined in this guide will help us all preserve the environment and reduce industrial waste from discarded appliances.