It is time to update our transport system to one that is fit for the 21st century. Please welcome, The Guide to Sustainable Transport 2014. The pace at which transport has evolved since the invention of the wheel is remarkable. The introduction of Henry Ford's mass production model for...
---
We begin 2014 with the third annual edition of The Guide to Sustainable Tourism, and a brand new look for Blue & Green Tomorrow's guides. With insight and advice from leaders in the travel and tourism space – including the Global Sustainable Tourism Council (GSTC), the Association of Independent Tour Operators (AITO)...
---
Let us start by saying a simple thank you. Thank you to everyone and anyone who has read Blue & Green Tomorrow in 2013. In November alone, that was over 40,000 of you. 2013 will be remembered by those in the sustainability space for a number of reasons, perhaps...
---
What if we could continue to live comfortable lives and buy interesting and exciting products without damaging something or someone somewhere along the value chain? What if the ethical, sustainable or responsible were the default options? Covering the five pillars of consumer spending – food and drink, fashion, household,...
---
Blue & Green Tomorrow's Guide to Sustainable Funds 2013 looks at 134 ethical and sustainable investment funds. If you want to invest in a vehicle that offers wider benefits – either to society, the environment or both – as well as generating a healthy financial return, you're in the...
---
There is a big gap between investor demand for ethical and sustainable investment and adviser knowledge on the subject. Because it's not a requirement to do so, too few financial advisers offer clients such options. This is despite many of them getting requests for such investment strategies from clients...
---
Now into its sixth year, National Ethical Investment Week (NEIW) has developed from a newborn event, into an infant, a toddler and finally into a healthy annual week in the calendar. The underlying message has never been more important and relevant. The overall mission remains the same; make money...
---
Banking does not have to be evil. It is absurd that we even have to say those seven words, but the last five years of scandals and crises in the mainstream banking arena have led to widespread mistrust of the industry. According to data in Edelman's annual Trust Barometer,...
---
Exploring such issues as low-carbon homes, the green deal, self-build, different ownership models, empty homes and the overall sustainability of the housing market, Blue & Green Tomorrow's Guide to Sustainable Homes 2013 is here to help you through the process of making your home fit for the 21st century. Produced...
---
Welcome to Blue & Green Tomorrow's Guide to Philanthropy & Giving 2013. Whereas in the past we've focused on investment, banking and the stock market, our latest report focuses on giving back to society and the environment, for the good of both. Philanthropy, in its ancient Greek meaning, means...
---
Welcome to Blue & Green Tomorrow's Guide to Climate Change 2013. As one of the defining issues not just of our generation, but of recent human history, manmade climate change represents a major threat to our way of life. Sitting down to plan the report, we didn't want to...
---
There's a quote by Thomas Edison, inventor of the lightbulb, the motion picture camera and many other things, about renewable energy. Speaking in 1931, he said, "We are like tenant farmers chopping down the fence around our house for fuel when we should be using nature's inexhaustible sources of...
---
Welcome to Blue & Green Tomorrow's Guide to Corporate Social Responsibility 2013. In these pages, we outline why CSR, responsible business, sustainability – whatever you wish to call it – cannot simply be an obligatory side-project that comes to the fore every 12 months in the form of a glossy...
---
Welcome to Blue & Green Tomorrow's Guide to Ethical Funds 2013. With help from YourEthicalMoney.org (an EIRIS Foundation initiative), we've given you details on a wide selection of regulated investment funds that have a green, ethical, sustainable or responsible stance in the UK. Whether your strategy is to exclude stocks...
---
Welcome to Blue & Green Tomorrow's Guide to Fair Trade 2013. Dutch free speech organisation Loesje once questioned whether it would "not be more logical to label unfair products". But for now, our focus is on the positive. The guide looks at farmers' markets and the benefits of buying locally (page 26), and includes...
---
Reports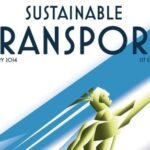 ---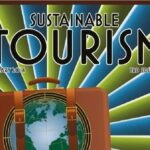 ---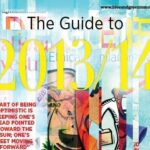 ---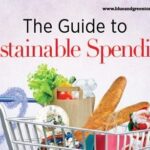 ---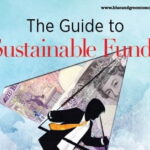 ---
Latest poll
Loading ...
---