Airports Commission backs Heathrow expansion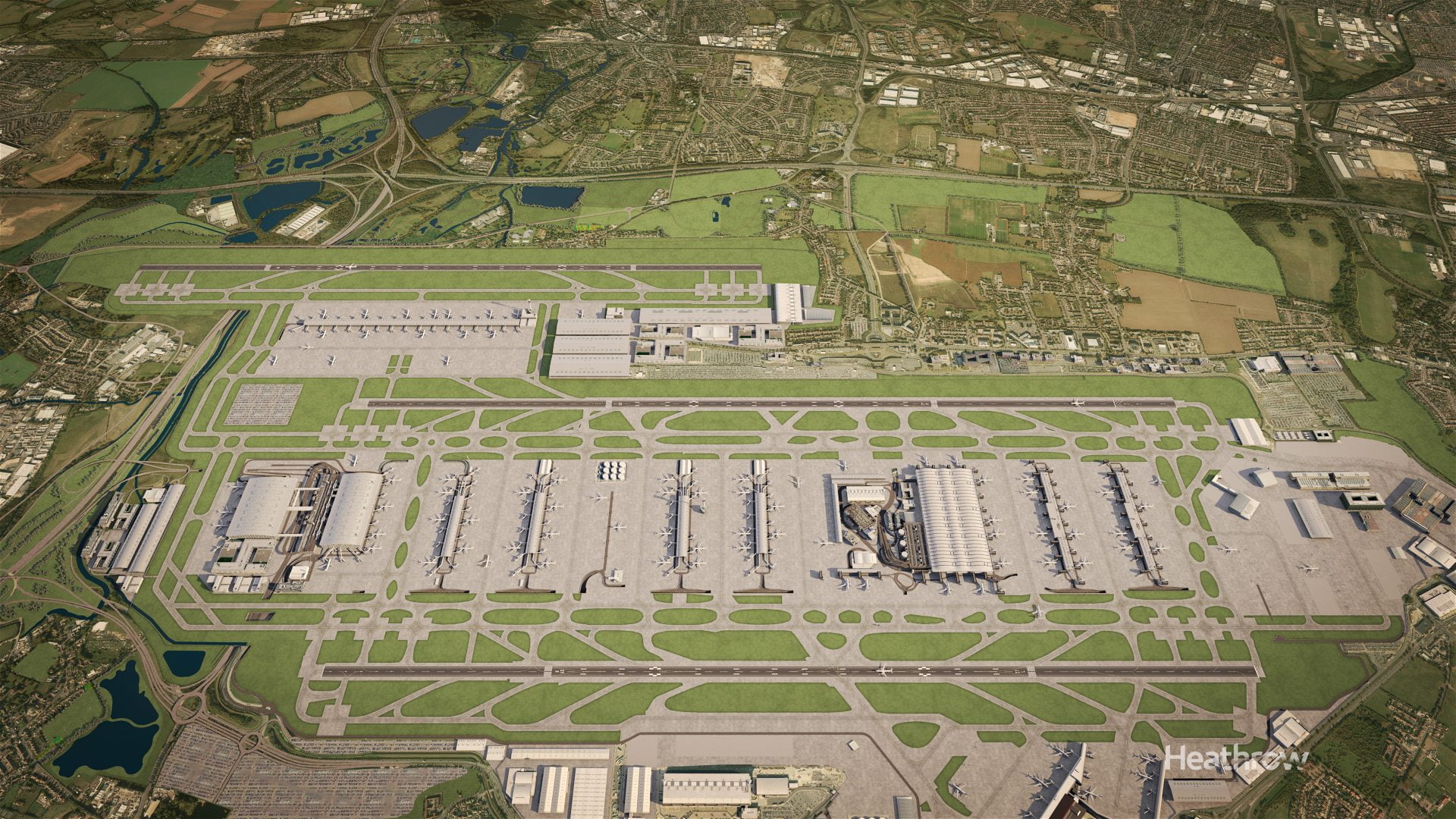 The Airports Commission has recommended Heathrow as the preferred site of London's new runway. The decision has been met with opposition from campaign groups.
The decision follows three years of consultations and the government will now make a choice. The £17 billion expansion plan, which would see a third runway added to the airport, would mean demolishing over 750 homes.
The Airports Commission states that of the three proposed schemes shortlisted, Heathrow provided the strongest case for economic benefit as well as a "significant package of measures to address its environmental and community impact".
Sir Howard Davies, the commission chair, said, "At the end of this extensive work programme our conclusions are clear and unanimous: the best answer is to expand Heathrow's capacity though a new northwest runway. Heathrow is best placed to provide the type of capacity which is most urgently required: long haul destinations to new markets."
The recommendation comes with a series of stringent measures, including a ban on all scheduled night flights from 11:30pm and 6:00am, a legally binding 'noise envelope', a legal commitment on air quality that complies with EU limits and provision of training opportunities and apprenticeships for local people. The Commission also adds that the government should also make a firm commitment to not expand the airport beyond a third runway.
Heathrow has said it will now work with the government to deliver the expansion plans. It argues that the plans will deliver up to £147 billion in economic benefit.
John Holland-Kaye, chief executive of Heathrow, said, "Our new plans have been designed around the needs of local communities and will meet carbon, air quality and noise targets, and provides the greatest benefit to the UK's connectivity and its long-term economic growth."
The decision has been met with criticism from campaign and environmental groups, who argue the expansion will increase air pollution, make it harder to meet emission reduction targets, and have a damaging impact on the local environment and communities.
In reaction to the decision, Alan Andrews, clean air lawyer at ClientEarth, said, "The government already faces an enormous challenge to meet air quality limits around Heathrow. The challenge is one which successive governments have failed to meet over 16 years and one which it does not currently expect to meet until after 2030.
"The Davies Commission has just turned that challenge into a Herculean task: sort out London's air quality or any new runway capacity will be unusable."
WWF argues that the move will make it impossible for the aviation sector to play its proper role in meeting the UK's emission targets, stating the UK would be better served by investing in low carbon technologies and making intelligent use of alternatives to flying.
Campaign for Better Transport responds to Government plans for a new £344 million expansion programme at London City Airport.
Bridget Fox, Sustainable Transport Campaigner, Campaign for Better Transport said, "The expansion of London City Airport risks causing a local transport crisis with more congested roads and overcrowded trains and buses unless the promised public transport improvements are delivered. 
"This vital investment in greener public transport would also help reduce demand for polluting new roads, like the Silvertown tunnel and proposed Gallions crossing, which are the last thing the area needs.  
"London already suffers lethal and illegal levels of noise and air pollution which expanding airports does nothing to address.
"A fairer approach to taxing aviation, giving people one tax free flight a year, combined with frequent flyer levies for the jet set, would be a better way to manage demand for air travel."
Photo: Heathrow Airport
Further reading:
Airport expansion: cost of flights might need to rise to meet climate goals
Consultation set to look at air quality impacts of airport expansion
Gatwick expansion would 'obliterate' ancient woodland
Heathrow and Gatwick outline plans for third runway
Heathrow or Gatwick expansion plans will compromise climate change targets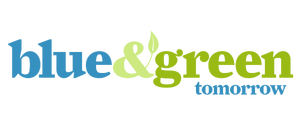 How To Make The Shipping Industry Greener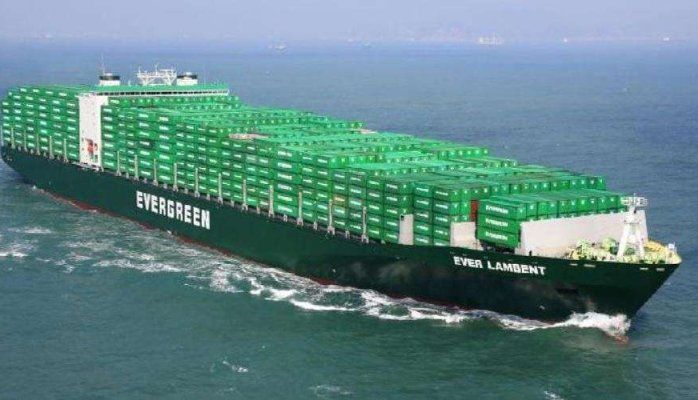 Each and every year more damage is done to our planet. When businesses are arranging pallet delivery or any other kind of shipping, the environment usually isn't their number one concern. However, there's an increasing pressure for the shipping industry to go greener, particularly as our oceans are filling with plastic and climate change is occurring. Fortunately, there's plenty of technology out there to help with this. Here's how the freight industry is going greener.
Make Ship Scrapping Cleaner
There are approximately 51,400 merchant ships trading around the world at the moment. Although the act of transporting tonnes of cargo across the ocean every year is very damaging to the environment, the scrapping of container ships is also very harmful. Large container ships contain asbestos, heavy metals and oils which are toxic to both people and the environment during demolition. The EU has regulations in place which ensure that all European ships are disposed of in an appropriate manner at licenced yards and the International Maritime Organisation (IMO) introduced guidelines to make recycling of ships safe and environmentally friendly back in 2009, but since then only Norway, Congo and France have agreed to the policy. The IMO needs to ensure that more countries are on board with the scheme, especially India, Bangladesh and Pakistan, which are some of the worst culprits for scrapping, which may mean enforcing the regulations in the near future.
Reduce Emissions
A single large container ship can produce the same amount of emissions as 50 million cars, making international shipping one of the major contributors towards global warming. Stricter emissions regulations are needed to reduce the amount of emissions entering our atmosphere. The sulphur content within ship fuel is largely responsible for the amount of emissions being produced; studies have shown that a reduction in the sulphur content in fuel oil from 35,000 p.p.m to 1,000 p.p.m could reduce the SOx emissions by as much as 97%! The IMO has already begun to ensure that ships with the Emission Control Areas of the globe, such as the Baltic Sea, the North Sea and the English Channel, are using this lower sulphur content fuel, but it needs to be enforced around the world to make a significant difference.
As it's not currently practical or possible to completely phase-out heavy, conventional fuels around the world, a sulphur scrubber system can be added to the exhaust system of ships to help reduce the amount of sulphur being emitted.
Better Port Management
As more and more ships are travelling around the world, congestion and large volumes of cargo can leave ports in developing countries overwhelmed. Rapidly expanding ports can be very damaging to the surrounding environment, take Shenzhen for example, it's a collection of some of the busiest ports in China and there has been a 75% reduction in the number of mangroves along the coastline. Destroying valuable ecosystems has a knock-on effect on the rest of the country's wildlife. Port authorities need to take responsibility for the environmental impact of construction and ensure that further expansion is carried out sustainably.
Some have suggested that instead of expansion, improved port management is needed. If port authorities can work with transport-planning bureaus, they will be able to establish more efficient ways of unloading cargo to reduce the impact on the environment caused by shipping congestion.
What Kitchen Suits Your Style? Modern, Classic or Shaker?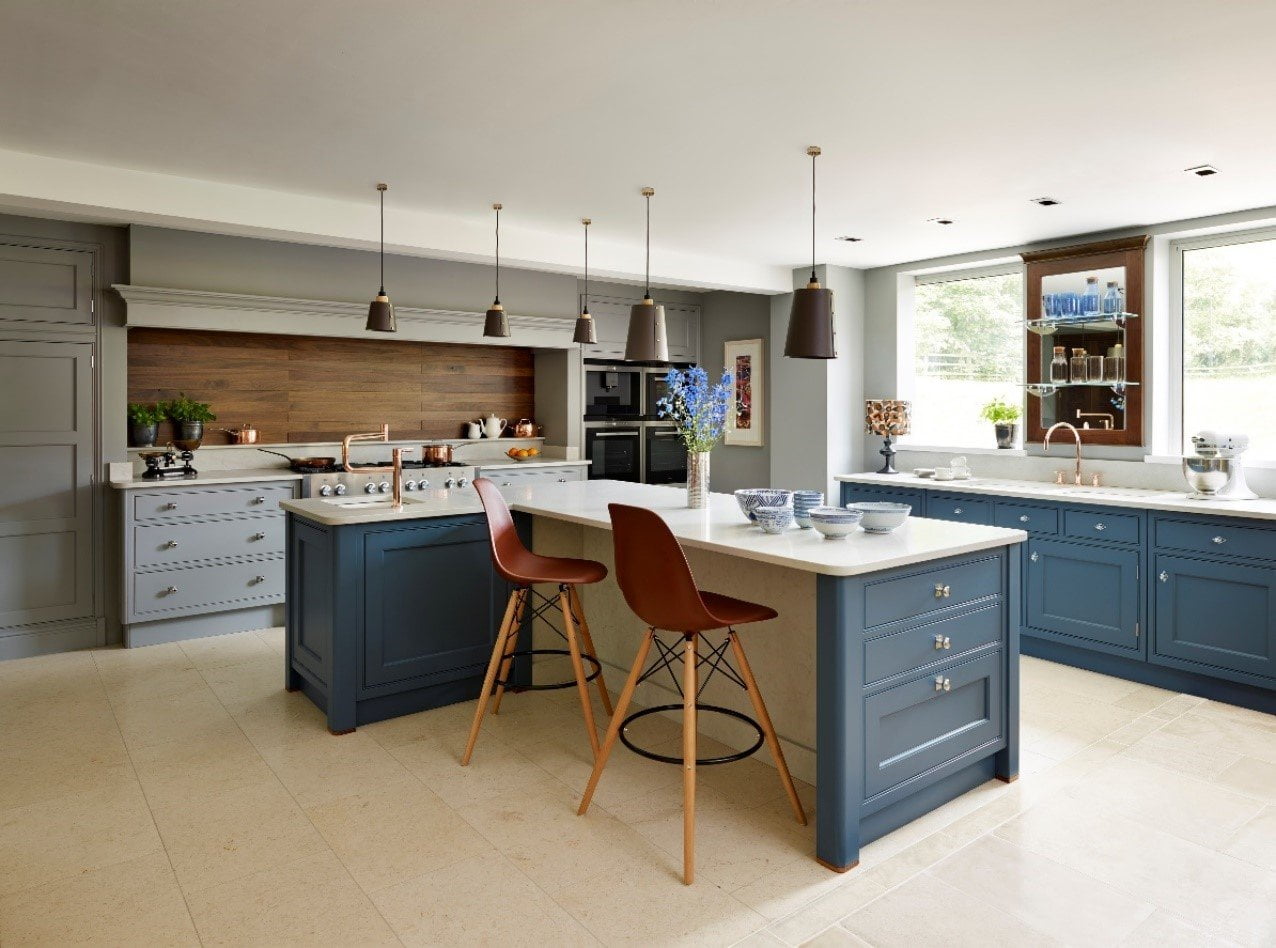 A kitchen is the centre of the home. Your kitchen ranges between where friends and family gather, talk about their day, cook meals, have drinks, to somewhere you can just enjoy each other's company. The kitchen is the heart of the home. But, everyone's lifestyle is different. Everyone's taste is different. So, you need a kitchen that not only mirrors your lifestyle but matches your taste too. Whilst some prefer a more traditional design, others want a modern feel or flair – and it's all down to personal taste.
When it comes to redesigning your kitchen, what style would you go for? It's a difficult one isn't it. With so many different styles to go for, how can you know exactly what you want until you've seen it in action? Leading kitchen designer, Roman Kitchens, based in Essex, have provided three examples of bespoke kitchens and styles they specialise in, accompanied with beautiful images. This design guide will get you one step closer to picking your dream kitchen for your home.
1. Modern
New home in the city centre? Or even a sleek new modern build? You want a trendy and modern kitchen to reflect your city lifestyle. In modern kitchen design, colours are bolder and fresher, with sleek design and utilities that are distinctive and vibrant.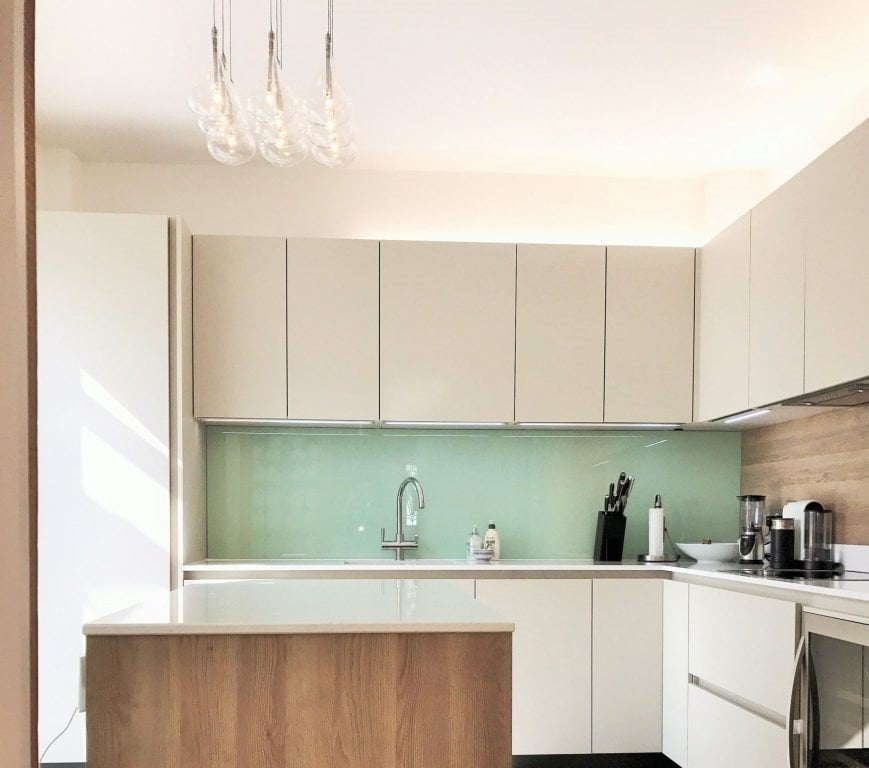 This modern kitchen is sleek and smooth with flawless design and beauty. Minimalism doesn't stop this kitchen standing out. Featured walls of wood and vibrant mint green draw the eye, whilst the white surfaces reflect the light, illuminating every nook and cranny of this kitchen. This kitchen features products from Rotpunkt, innovators of modern kitchen design. Made with German engineering, a Rotpunkt Kitchen is the ultimate modern addition to your home. Rotpunkt Kitchens have timeless design and amazing functionality, they work for every purpose and are eco-friendly. Sourced from natural materials, a Rotpunkt kitchen uses 37% less timber, conserving natural forests and being more environmentally conscious.
2. Classic
Prefer a homely and traditional feel? Classic kitchens are warm, welcoming and filled with wood. Wood flooring, wood fixtures, wood furniture – you name it! You can bring a rustic feel to your urban home with a classic kitchen. Subtle colours and beautiful finishes, Classic kitchens are for taking it back to the basics with a definitive look and feel.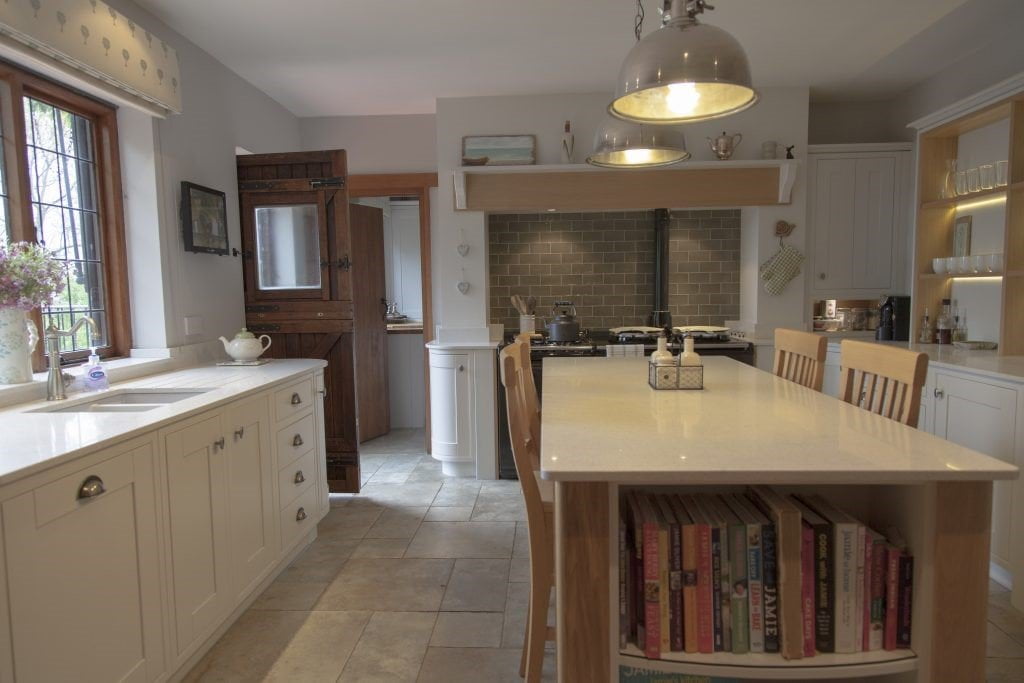 With stated handles for cupboards, Classic kitchens are effortlessly timeless. They convey an elegant but relaxing nature. Giving off countryside vibes, natural elements convey a British countryside feel. The wood featured in a classic kitchen can range between oaks and walnut, creating a warmth and original feel to your home. Soft English heritage colours add a certain mood to your home, softening the light making it cosier.
3. Shaker
Any kitchen planner will tell you that the meeting point between traditional and modern design, is a Shaker kitchen. They have a distinctive style and innovative feel. Shakers are fresh, mixing different colour tones with stylish wood and vinyl. The most important feature of a Shaker kitchen is functionality – every feature needs to serve a purpose in the kitchen. Paired with stylish and unique furniture, a Shaker kitchen is an ideal addition to any home.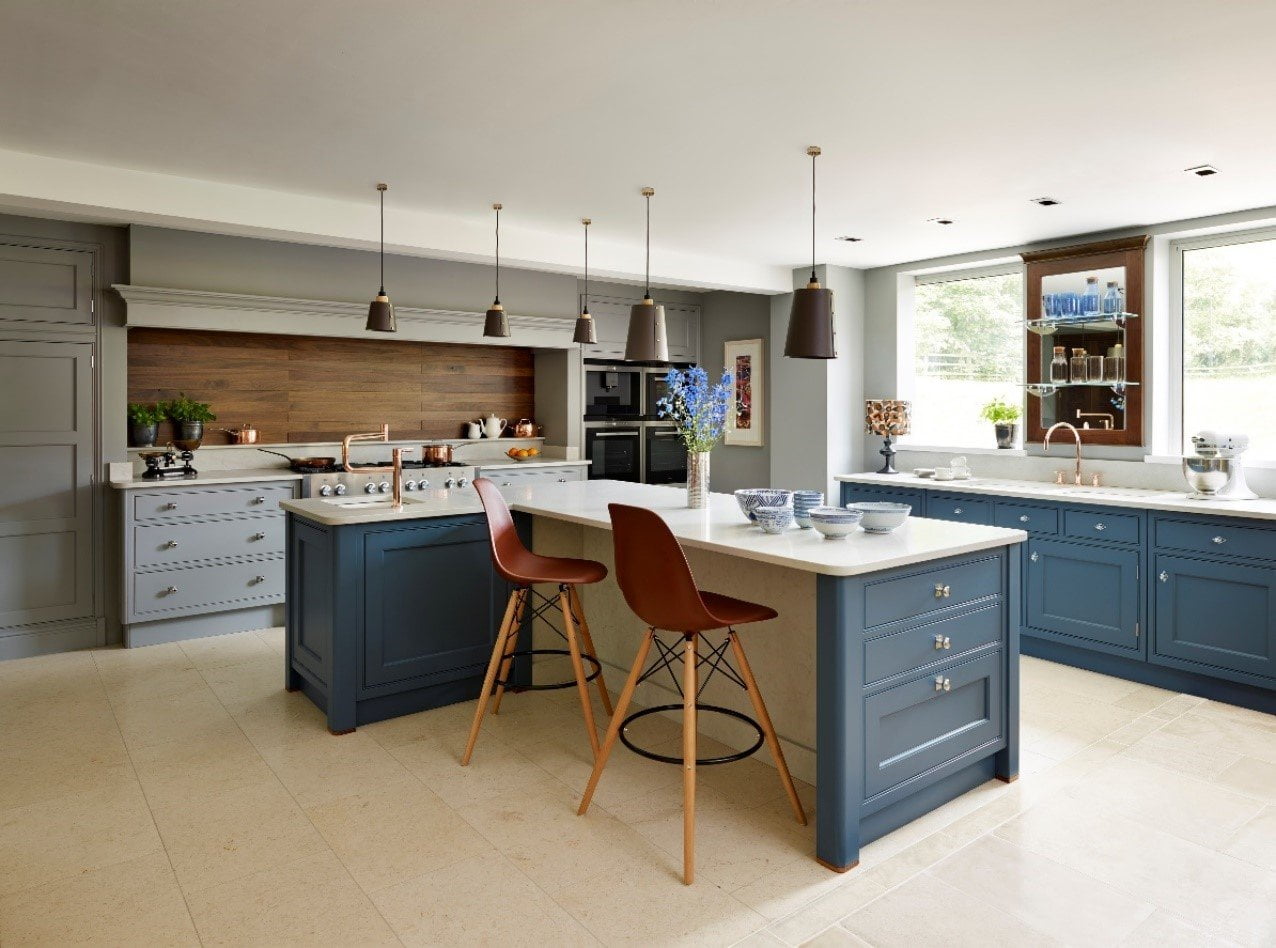 The ultimate marriage between Classic and Modern kitchens, this Shaker kitchen has deep colour tones with copper emphasis features. All the fittings and fixtures blur the line of modern and tradition, with a Classic look but modern colour vibe. Unique furniture and design make Shaker Kitchens perfect for the middle ground in kitchen design. Minimal but beautifully dressed. Traditional but bold and modern at the same time. Storage solutions are part of the functionality of Shaker kitchens, but don't detour from conveying yours as a luxury kitchen.
Whatever you choose for your new kitchen, be it Modern, Classic or Shaker – pick whatever suits you. Taste is, and always will be, subjective – it's down to you.