These 3 Companies Are Helping the Environment through Corporate Social Responsibility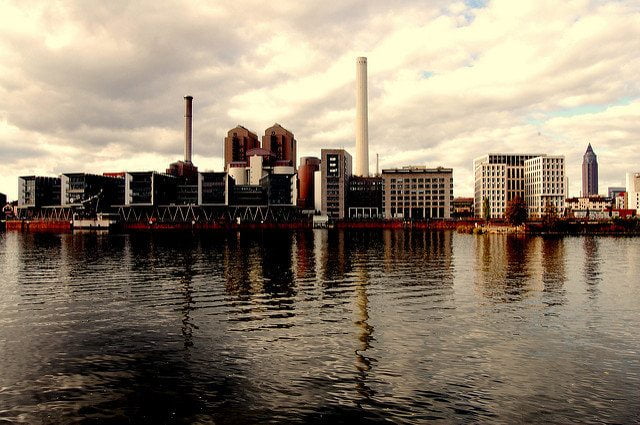 Corporate social responsibility, or CSR, refers to the policies established and efforts taken by businesses to affect a positive impact on their local communities and the planet as a whole. It's a term heard in company boardrooms a lot these days as more and more executives become aware of the benefits of CSR programs to both the lives of their customers and their own companies' bottom lines.
Corporate social responsibility covers a wide range of important issues, from fair trade and social justice to employee well being and ethical business practices. A major focus of many CSR programs is the environment. Here's a look at three companies finding success at incorporating "green" principles into their corporate cultures.
Unilever
Unilever is one of the largest consumer goods businesses in the world. With literally hundreds of brands, including Dove, Hellmann's/Best Foods, Lipton, Knorr, and Ben & Jerry's, it's practically impossible for anyone anywhere to go through the day without coming into contact with a Unilever product. Unilever can also boast of having one of the most comprehensive and far-reaching corporate social responsibility programs of any business on the planet. Through its Sustainable Living Plan, Unilever is leveraging its tremendous global influence to grow its business while "decoupling our environmental footprint from our growth and increasing our positive social impact."
A major goal of the Sustainable Living Plan is to halve the company's environmental footprint in the manufacturing and use of its products by 2030, specifically through substantial reductions in greenhouse gas emissions, waste production and water usage, and by sourcing all of its raw materials sustainably. And Unilever appears to be well on its way to achieving its goals. In 2015, the company reported a 39% reduction per ton of production in CO₂ emissions from energy, and a 37% reduction per ton production in water consumption. Additionally, as of 2015, Unilever is sourcing 60% of its raw materials sustainably. All of this while achieving marked overall business growth.
Starbucks
Another major company leading the way in corporate social responsibility on a number of environmentally-related fronts is Starbucks. Beginning with one store in Seattle's Pike Place Market in 1971, Starbucks has expanded exponentially to become the world leader in coffeehouses with over 23,000 locations worldwide. From its start, Starbucks has made social responsibility a cornerstone of its corporate identity, placing particular emphasis on issues of sustainability and the environment.
In 2008, notwithstanding a recession that was threatening its very existence, Starbucks committed to a set of ambitious environmental goals, including improvement in the ethical sourcing of it coffee, and decreasing the environmental footprint of its coffeehouses. By 2015, the company had made impressive gains on those commitments. According to its 2015 Global Responsibility Report, 99% of Starbuck's coffee met its ethical sourcing criteria. Also, Starbucks rigorous green building practices had resulted in over 800 of its locations meeting the highly-recognized Leadership in Energy and Environmental Design (LEED) certified rating.
Starbucks continues to lead the way among major companies in its corporate social responsibility practices, establishing new goals for 2020 that include increasing its investments in farmers and their communities, and expansion of green retail buildings and operations.
LendEDU
Corporate social responsibility is not exclusive to major international companies with household brand names. More startups are thinking about giving back alongside growth. Recently LendEdu, an online marketplace for student loans and student loan finance, took action to support the sustainability efforts of Vermont-based nonprofit One Tree Planted. One Tree Planted was founded in 2014 with the mission to "reforest our planet and provide education, awareness and engagement on the importance of trees." The nonprofit is currently involved in reforestation activities in North America, South America, Africa and Asia.
In January 2017, LendEDU announced that it had partnered with One Tree Planted to donate the funds needed to plant one tree for every LendEDU customer it helps in 2017. According to LendEDU Co-Founder and CEO Nate Matherson, "Our team was looking for a way to give back in a meaningful way. We were inspired by [One Tree Planted's] mission and fight against reforestation."

Green Tech Start-Ups: Are they the Future?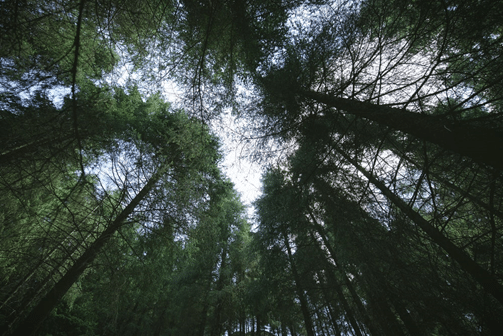 Endless innovations are occurring in green companies, reinventing the industries they belong to. Gradually, they are beginning to amass more success and popularity. Consequently, these factors serve as a good indicator for green technology businesses, and their development must begin somewhere.
Green tech start-ups boast a wide array of opportunities for the economy and environment, while boosting recruitment openings with valuable services. While the technology industry is littered with high revenues and competition, the green tech start-ups are the clear sign of a cleaner future.
Fulfilling a Genuine Need
Many tech companies will market themselves as the ultimate tech giants to shift stock and make profit. As they all vie for attention through warped corporate rhetoric, there is only one ethical winner; the start-up green tech company.
Some argue that mainstream tech businesses have grown far too big, branching out into other industries and standing between the consumer and practically everything they do. However, green tech start-ups go beyond the shallow ambitions of a company, answering a call to sincerely help the customer and climate in any way they can. Of course, this is an attractive business model, putting customers at ease as they contribute to a humanitarian cause that is genuine through and through.
After all, empathy is a striking trait to have in business, and green tech start-ups maintain this composure by their very nature and purpose.
Creating Opportunities
Despite the pursuits for clean energy still needing more awareness, green tech is an area that is ripe for contribution and expansion. There's no need to copy another company or be a business of cheap knockoffs; green tech start-ups can add a new voice to the economy by being fresh, fearless and entrepreneurial.
Technology is at its most useful when it breaks new ground, an awe that eco-friendly innovations have by default in their operations. Of course, green tech start-ups have the chance to build on this foundation and create harmony instead of climate crisis. Ultimately, the tech advancements are what revolutionise clean energy as more than an activist niche, putting theory into practice.
Despite the US gradually becoming more disengaged with green technology, others such as China and Canada recognise the potential in green technology for creating jobs and growth in their respective economies. The slack of others spurs them on, which creates a constant influx of prospects for the green tech sector. Put simply, their services are always required, able to thrive from country to country.
A Fundamental Foresight
Mainstream technology can seem repetitive and dull, tinkering with what has come before rather than turning tech on its head. Since 2011, technology has been accused of stagnation, something which the internet and petty app services seem to disguise in short reaching ideas of creativity.
However, green tech start-ups aren't just winging it, and operate with a roadmap of climate change in the years ahead to strategize accordingly. In other words, they aren't simply looking to make a quick profit by sticking to a trend, but have the long-term future in mind. Consequently, the green tech start-up will be there from the very start, building up from the foundational level to only grow as more and more people inevitably go green.
They can additionally forecast their finances too, with the ability to access online platforms despite the differing levels of experience, keeping them in the loop. Consequently, with an eye for the future, green tech startups are the ones who will eventually usher in the new era.
3 Green Living Tips that Can Slash Your Tax Burden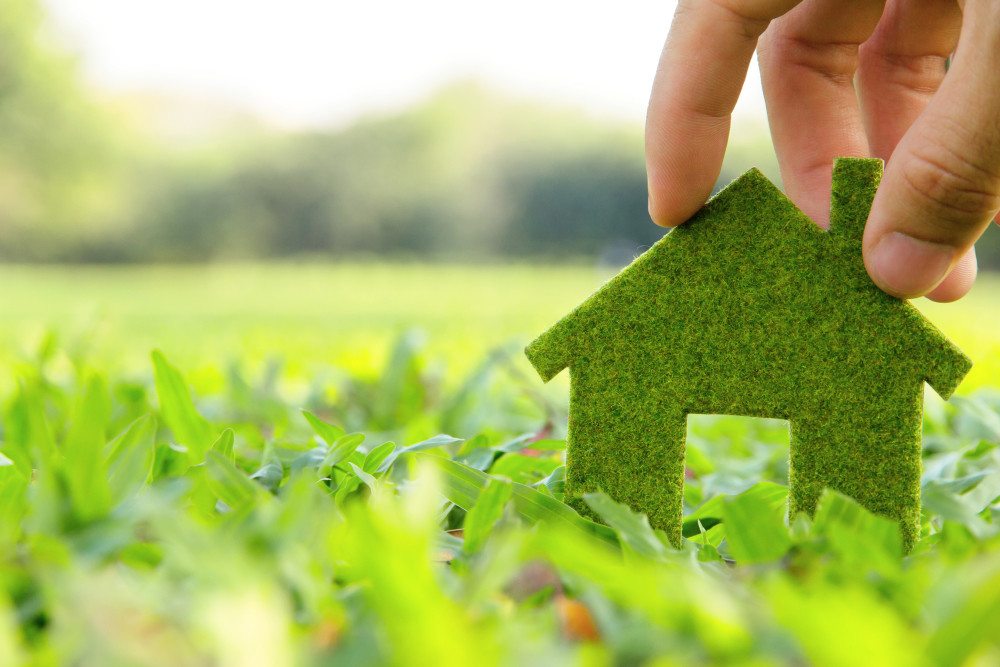 Over the last couple of weeks, I have discussed the financial benefits of green living. There are a lot of ways that you can cut your personal expenses by living a more sustainable lifestyle. Some of my readers have specifically asked for tips on cutting taxes by going green.
Here are some tips that you should keep in mind. You may qualify for tax credits, a VAT reclaim or simply avoid paying sales taxes by minimizing purchases.
Going green cuts your taxes on gasoline
Gasoline taxes are rising sharply throughout the country. California recently passed a new bill that has raised the state gas tax to 38.2 cents a gallon. Other states are following suit. These taxes are broken up into two parts: an excise tax (a flat fee on every gallon of gasoline) and a sales tax, which varies by price. This means that gas taxes can rise sharply with gasoline prices.
People that drive green vehicles can minimize or even avoid these costs. Keep in mind that the more environmentally friendly your vehicle is, the more you will save on tax credits.
Take advantage of simple green home improvement credits
The federal government offers green tax credits equivalent to 20 to 30% of the cost of green home improvements. There are many ways to qualify for this credit. Most people talk about solar panels, wind turbines and other major changes.
However, you don't need to renovate your home to be totally green. You can also qualify for these credits by making simple improvements to your home if you use green building materials or contractors. Money Crasher's Brian Martucci explains that even the interest on loans for these improvements can be claimed as a deduction or credit.
"Federal, state, and local tax credits and other financial incentives partially offset the cost of a slew of green energy and home efficiency projects, helping more homeowners finance them out of their savings or afford the principal and interest payments on FHA 203k renovation loans. Here's a look at the present lineup of federal tax credits and incentives, plus a representative slice of the hundreds of state and local credits and incentives available today."
Make sure that you keep documentation of these credits. You do not need to attach them to your return. The IRS explains the rules here.
"Be sure you have the written certification from the manufacturer that their product qualifies for this tax credit. They usually post it on their website or include it with the product's packaging. You can rely on it to claim the credit, but do not attach it to your return. Keep it with your tax records."
If you live outside the United States, you may also be able to reclaim VAT for green purchases.
Take advantage of Energy Star products
Products that receive Energy Star certification consume at least 10% less energy than their alternatives. If you purchase any of these products, you may qualify for a tax credit of up to 30% cost of purchase. This credit is worth up to $1500, which is worth more than many VAT reclaim offers.
Need a new car? Look for green vehicles
The federal government also provides incentives for consumers to purchase screen vehicles. The green vehicle tax credit is worth up to $7500.
If you are interested in buying a new vehicle, you could cut your costs sharply. You may pay even less than you paid for a gas guzzler after the credit is factored in. Of course, you will save even more money on gas and fuel taxes over time as well.
Take Advantage of Great Green Living Tax Savings
There are plenty of ways that you can save money by going green. You can even make it easier on Tax Day. Take the time to understand the impact of different taxes and ways that they can be cut by following a more environmentally friendly approach.