Blue Marine Foundation's Bike Challenge Launched By Simon And Yasmin Le Bon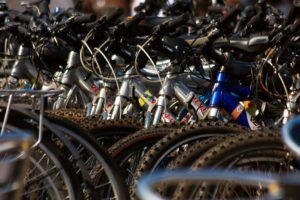 To reconfirm their enthusiasm for saving the oceans, pop legend Simon Le Bon and his model wife, Yasmin, will  kick off Blue Marine Foundation (BLUE)'s London to Monaco Bike Ride in style on Sunday.
Simon and Yasmin will blow the starting horn as a host of more than 50 riders set off from the Tower of London to raise half a million pounds for the UK-based marine conservation charity. A royal welcome awaits them in Monaco, where HSH Prince Albert II will greet them at the palace.
The money raised will help BLUE achieve its aim of protecting vast tracts of the world's oceans. BLUE exists to combat over-fishing and the destruction of biodiversity – arguably the largest problem facing the world's oceans – by creating large-scale marine reserves and developing models of sustainable fishing.
Simon Le Bon (the lead singer of Duran Duran and BLUE ambassador) explained why he is so passionate about supporting BLUE and the bike challenge:
The sea is a beautiful thing.
"I think we all grew up thinking it was perfect and untouchable and would always exist, but we know that there's a disaster unfolding. Over-fishing has caused a terrible crisis. Now is the time to do something. The London to Monaco Bike Challenge will not only raise much-needed funds for BLUE's conservation work, it'll also raise awareness of the crisis our oceans are facing."
Clare Brook, CEO of BLUE added: "Over the years, people have waded in mud, paddle boarded The Channel, and been photographed naked with fish to help us protect the oceans. Cycling from London to Monaco is the next exciting challenge and we are immensely grateful to all cyclists taking part for the real difference their efforts will make in saving our seas."
Funds raised from the ride will go towards two specific projects that will contribute significantly to ocean protection. The first, in the Aeolian Islands north of Sicily, will address over-fishing and irresponsible tourism, and protect endangered marine species such as sperm whales and dolphins. The second is in the remote island of Ascension in the tropical Atlantic – home to extraordinary biodiversity including sharks, turtles and rare sea birds. Half of Ascension's waters were closed to industrial fishing at the beginning of the year, but the Ascension islanders need to develop other sources of income on the island, particularly science and eco-tourism, so that more of the island's waters (which cover an area nearly twice the size of the UK) can become a haven for the wonderful marine life to be found there.
HSH Prince Albert II of Monaco, who is the Founding Patron of the Blue Marine Yacht Club, and who will greet the riders at the end of their challenge said: "Oceans are more than ever at the heart of our common future. Although they are subjected to sustained pressures, they also offer infinite solutions and unparalleled opportunities, whether of an ecological or economic nature, energy or food related. Since 2012, my foundation and the Blue Marine Foundation have made an important unified commitment to help protect the world's oceans, with a number of joint initiatives focused on the protection and management of the marine environment. The first London to Monaco Cycle Ride is therefore a wonderful opportunity to raise awareness on the necessity to protect our fragile oceans."
The Four Chapters of the Challenge
Starting from the historic Tower of London and riding across Tower Bridge on Sunday 18th September, the riders will complete an impressive 1500km cycle ride over ten days. They will arrive in Monaco on 27th September where they will be given a royal welcome by HSH Prince Albert II of Monaco. The challenge will see them ride through three countries and over terrain that ranges from the gently rolling hills of Kent to the leg-burningly steep and picturesque Rhone-Alps in South Eastern France. Participants are able to join one of the three chapters or tackle the whole distance.
Chapter 1, London to Folkestone – The opening stage of this spectacular ten day cycle ride will lead riders away from the beating heart of London through rolling Kent countryside and into Folkestone.
Chapter 2, St Omer to Dijon – As the riders travel into France there will be warmer weather and the chance to test their endurance as this leg includes the longest stage of the entire ride – the 223km between St Quentin and Troyes, finishing in the Burgundy town of Dijon.
Chapter 3, Dijon to Gap – The riders remain at around 1000m of altitude until the last 5km, where they descend gently into Gap. Gap is the largest town in the Hautes-Alpes and synonymous with cycling, having hosted the Tour de France on 21 occasions.
Chapter 4, Gap to Monaco – The final stage of the ride will cut across the mountains, jutting out into the Mediterranean. The riders will navigate their way into Monaco and up onto The Rock of Monaco, home to the Prince's Palace, while all around the town will be preparing for the annual Monaco Yacht Show.
Supporters Who Made the Challenge Possible
The London to Monaco Bike Challenge has been made possible thanks to the support of a number of partners. The challenge has been arranged in partnership with Winch Design, the award winning British superyacht design studio.Winch Design has a long-standing relationship with BLUE and has supported the charity through smaller initiatives in the past – including the design of the "Whale Room" at the Ice Hotel in 2012. William Blomstrand from Winch designed a room, which replicated the ribcage of a whale and a team went over to Sweden to carve the space to William's winning design.
Andrew Winch, commented, "I'm passionate about the oceans and know that we must ensure the future of our seas. As a great supporter of Blue Marine Foundation, I wanted to make a real contribution to their wonderful work in celebration of our thirtieth year in business. The entire team at Winch design is inspired to do their bit to help and I hope people within our industry will get behind this event to show their support for BLUE and do their bit for the environment."
The cyclists will be escorted by a large support team, managed by La Fuga – specialists in delivering large-scale cycling events. La Fuga believe that cycling can be used as the perfect platform to engage clients, fundraisers and fans.
The general public is welcome to head to the Tower of London on Sunday 18 September at 7.15am to wave off the riders who will be leaving at 8am sharp. The meeting point is next to Tower Bridge at the East Tower (Tower of London, EC3N 4AB).
To donate to BLUE and find out more about its vital conservation work, please visit: http://www.bluemarinefoundation.com/support-us/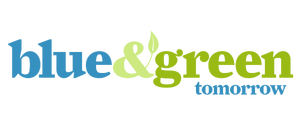 Want to Connect With Nature? Start by Disconnecting From Busyness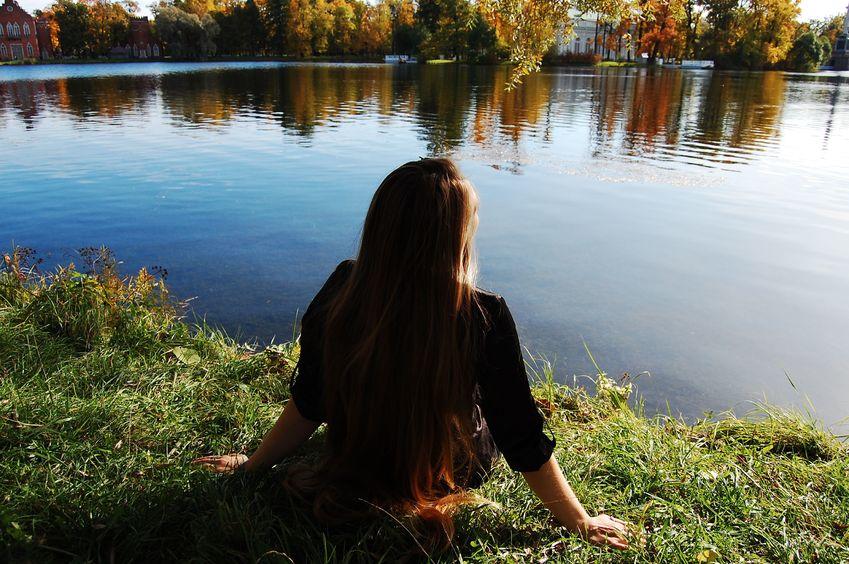 Have you ever found yourself staring at one of your (many) devices and feeling slightly disgusted with how much time you waste on technology? If so, you aren't alone. We all have moments like these and it's important that we use them as motivation to change – especially if we want to be more connected with nature.
How Busyness Impacts Your Connection With Nature
Whether you realize it or not, you live an ultra connected life. Between smart phones, tablets, computers, and wearable devices, you're never very far from some sort of technology that can connect you to the internet or put you in touch with other people. That's just the world we live in.
While it could be argued that this sort of omnipresent connectivity is a positive thing, it's also pretty clear that being permanently tethered to technology impacts our ability to strip away distractions and connect with nature.
When you're always within arm's reach of a device, you feel a sense of busyness.  Whether it's browsing your social media feed, uploading a picture, reading the news, or responding to an email, there's always something to do. As someone who wants to spend more time in nature, this is problematic.
4 Practical Ways to Disconnect
If you want to truly connect with nature and live a greener lifestyle, you have to be proactive about finding ways to disconnect. Here are a few practical suggestions:
1. Switch to a New Phone Plan
It's not always practical to totally unplug from the world. Family and work responsibilities mean you can't go off the grid and continue to fulfill your responsibilities. Having said that, there are some ways to scale back.
One suggestion is to switch to a prepaid phone plan. When you have a prepaid phone plan, you're far less likely to spend hours and hours of your time making phone calls, sending texts, and surfing the web. It forces you to be more conscious of what you're doing.
2. Get Rid of Social Media
Social media is one of the biggest time wasters for most people. Whether you realize it or not, it's also a huge stressor. You're constantly being exposed to the best snapshots of everyone else's lives, which makes you feel like you're missing out on something (even when you aren't).
If you want to feel a sense of relief and free yourself up to spend more time in nature, get rid of social media. Don't just delete the apps off your phone – actually disable your accounts. It's a bold, yet necessary step.
3. Create Quiet Hours
If you aren't able to get rid of social media and disable various online accounts, the next best thing you can do is establish quiet hours each day where you totally detach from technology. You should do this for a minimum of three hours per day for best results.
4. Build Community
Do you know why we're drawn to social media and our devices? Whether consciously or subconsciously, it's because we all want to be connected to other people. But do you know what's better than connecting with people online? Connecting with them in person.
As you build real life, person-to-person relationships, you'll feel less of a need to constantly have your eyes glued to a screen. Connect with other people who have an appreciation for nature and bond over your mutual interests.
Untether Your Life
If you find yourself constantly connected to a device, then this is probably a clear indicator that you aren't living your best life. You certainly aren't enjoying any sort of meaningful connection with nature. Now's as good a time as any to untether your life and explore what a world free from cords, screens, and batteries is really like.
6 Tips for an Eco-Friendly Move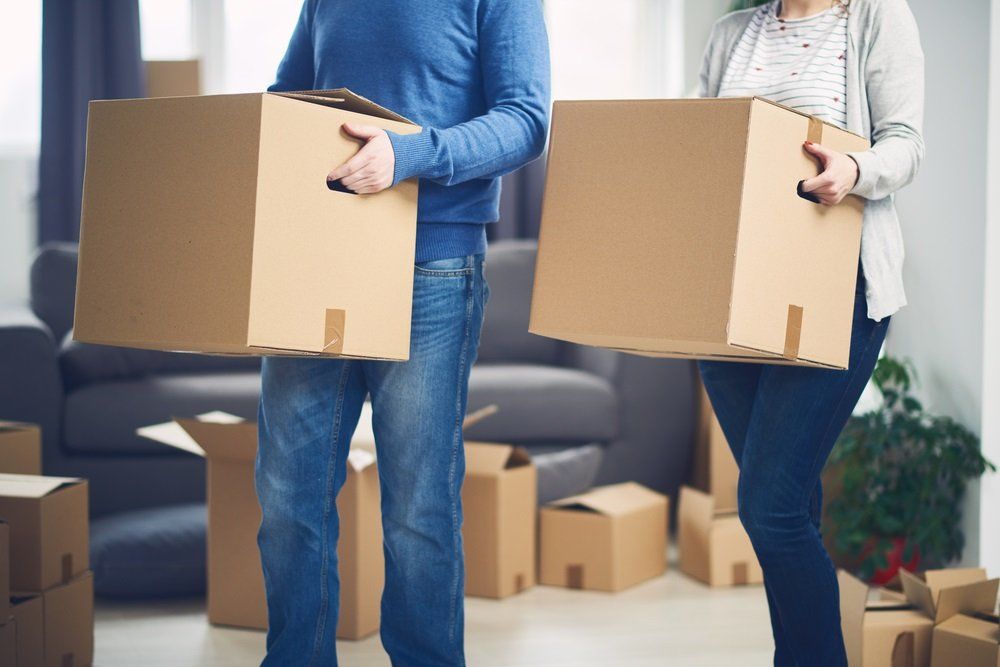 Moving can be a stressful and challenging time. No matter how many times you've done it in the past, the process of packing up, transporting, and unpacking isn't very fun. It's also not very eco-friendly. As you prepare for your next move, there are things you can do to ensure you leave less of a footprint behind.
6 Tips for a Greener Move
Because of the stress and pressure felt when moving, it's pretty common for people to rush through the process and focus on getting it done. In fact, a lot of people take an "at all costs" approach; they'll do whatever it takes to make the process as cheap and fast as possible. Don't be one of those people. It doesn't take much effort to turn a standard move into an eco-friendly move.
1. Maximize Each Trip
When moving across town, it's imperative that you make as few trips as possible. Each trip requires more gas, more emissions, and more waste, and more time.
If you're taking your personal vehicle, consider pulling a trailer behind it. You'd be surprised how much stuff you can fit into a small trailer. Not only will it make your move greener, but it'll also save you a lot of time.
2. Donate Things You Don't Want to Keep
The longer you live somewhere, the more junk you accumulate. This isn't always obvious until you start packing for a big move. Instead of bringing all of these things with you to your next home, get rid of the stuff you don't need! If the items are useful, donate them. If the items don't have much value, toss them.
3. Reuse Moving Boxes
Not only are moving boxes expensive, but they're also wasteful. If you need a bunch of cardboard boxes, consider looking around on Craigslist, asking friends, or checking the dumpsters behind stores. You can usually find a bunch of recycled boxes of all different shapes and sizes. Here are 12 places you can get them for free.
4. Get Creative With Packing
Who says you need moving boxes? You may find that it's possible to do most of your move without all that cardboard. Things like storage containers, trashcans, filing cabinets, buckets, and dressers can all store items. Blankets and sheets can be used in lieu of bubble wrap to prevent your items from getting damaged.
5. Use Green Cleaning Supplies
Once you arrive at your new place, resist the urge to pull out a bunch of harsh chemicals to clean the place. You can do yourself (and the planet) a favor by using green cleaning supplies instead. Ingredients like vinegar, baking soda, and ammonia are great to start with.
6. Forward Your Mail ASAP
Don't delay in forwarding your mail from your previous address to your new one. Not only is it wasteful for the Postal Service to route your mail to a place where you don't live, but the next owner is probably just going to toss your letters in the trash.
Moving Doesn't Have to be Wasteful
Most people only move once every few years. Some people will go a decade or more without a move. As a result, the process of moving often feels strange and new. The less experience you have with it, the less likely it is that you'll be as efficient as you should. But instead of just diving into the process blind, take some time to learn about what an eco-friendly move looks like. That way, you can leave behind the smallest footprint possible.