Britain Can Create Sustainable Railways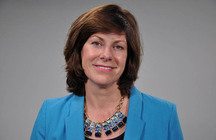 Yesterday Rail Minister Claire Perry put forward her vision for a sustainable railway in Britain. She discussed the idea of sustainable stations, battery storage solutions to power trains and community railways. Her speech also included the launch of the Rail Safety and Standards Board's Sustainable Development Principles 2016.
Claire Perry, Rail Minister, said: "This morning I want to address a subject that perhaps isn't currently receiving the attention it deserves. And that is the subject of sustainability.
"In recent years, we've talked a lot about investment, capacity and connectivity. And rightly so – there's a huge amount happening in rail under each of those themes. But I believe our job to revitalise Britain's railways isn't finished until have a railway that is not just high-capacity and well-connected, but a railway that is also sustainable. So I want to set out what I take sustainability to mean in the context of rail, and why it is important.
"First, then – what is a sustainable railway? To my mind, the answer is clear. It's a railway that is fit for the future. One that helps solve the environmental challenges we face, rather than contributing to them It's a railway that is properly connected to the communities it serve and it's a railway that has invested in the workforce it needs for the decades ahead.
"So, first, let me talk about how our railway can best meet the environmental challenges we face. When I speak to my rail counterparts, from everywhere from Canada to Egypt to Taiwan, they talk about environmental sustainability as the driving reason for their investment in rail. They see railways as a way of tackling congestion and improving our air quality. But in this country, talking in those terms is less common.
"That's a real missed opportunity, because there's so much for us to be proud about. We are one of the greenest transport modes, and we are getting greener. Right now we are on target to reduce per-passenger kilometre carbon emissions by 37% between 2014 and 2019. We need to talk about these successes more. But our words must be matched with continuing activity.
"Let's carry on making our new trains ever-lighter and more efficient. The new class 700 trains for Thameslink, for example, will be 20% lighter than the existing fleet and will use a third less energy.
"And I don't agree with those who say that because some stretches of our rail network are not currently being electrified, we will never have a rail network without diesel trains. I can see a future in which all-electric trains can run on non-electrified track by switching to battery power.
"Last year my department sponsored the trial of a battery powered Class 379 train in Essex. We demonstrated that battery technology is able to power a train reliably. Yes, we need the range to improve. But longer-lasting batteries are the holy grail of industry the world over, so the technology will mature sooner than we expect, and I am working with colleagues in DECC to see how government investment in battery storage solutions for renewable energy can be applied to improving battery train ranges.
"Our stations, too, can make their contribution to sustainability. Take Blackfriars; it's a stunning symbol of a modern railway but too-few people know that it is also a sustainable structure Blackfriars's roof's 23 tennis-courts-worth of solar panels provide up to 50% of the station's energy; enough to heat 80,000 cups of tea a day.
"Very few buildings have expanses of roof like our stations do, and they are often perfect for installing solar panels. Imagine if all our stations used their roofs in this way.
"I believe there's a real opportunity for rail freight to contribute to sustainability, too. One of the greatest challenges of our age is the emission of particulate matter from vehicles. This is not just a problem for future generations or far-away places. Particulates are here now, on our streets, already shortening lives and one of the key contributors is road freight and the need to bring goods from out-of-town distribution centres into city centres.
"Yet our rail lines already reach into stations located in the heart of the city. Imagine if we could run electric freight trains into stations outside peak hours or run passenger trains that can be partly converted to carry freight. Goods could be offloaded onto electric vehicles, for distribution across the city. Let's set ourselves the challenge of investing in new freight technology and joined up logistics.
"These are just a few ideas for creating a railway that meets our environmental challenges, rather than contributing to them. If we are to achieve our sustainability goals, we need to design them into policies, procurement and operations right from the start.
"So today I am delighted to launch the Rail Safety and Standards Board's Sustainable Development Principles 2016. The previous edition set the standard for the industry. We recently started including the principles in franchise competitions, where they have prompted bidders to increase energy efficiency of stations and trains and to reduce waste. But we want to take these refreshed principles further. From now on, they will form an important part of all future rail franchises and in doing so they should have an effect throughout the whole industry.
"Now, the major change to the principles, is that they include an aspiration for rail to have a positive social impact, focussing on engaging with local communities in making plans, and in deciding how "
"A sustainable railway is one that is connected to the community it serves. After all, a railway is not a closed system, it's rooted in neighbourhoods, and part of the fabric of local life. Everyone has a stake in the success of our railways and the railway has a stake in so many local communities. It's a reciprocal relationship that I want the industry to take seriously.
"In many places, it's already happening. A once-disused waiting room at Great Malvern Station is now a shop selling craft made by people with learning disabilities. And I have been really pleased by the way that, under the terms of the Northern franchise, we have agreed that disused railway assets should become community centres. There are underused railway buildings like this in towns, cities and villages all over the country, and it would be great for more of them to put to use for local benefit.
"I'm also a big fan of community railways. Across the county, thousands of volunteers are together giving 250,000 hours a year in support of their local railway lines. In March we launched a competition for ideas to make it easier for tourists to use heritage and community railways.
"These railways reach into parts of the country that tourists often miss, so last week we held a Dragons'-Den-style pitching event. We got some great ideas and will be announcing the winners soon.
"By putting our railways in the service of local life in these ways, we are gaining support for the railway even from the people who don't currently use it. And a widely-supported railway is a sustainable railway.
"But my final theme today is about the rail workforce. I make no apologies for returning to a theme that I know will be familiar to many. A sustainable railway needs a sustainable workforce. But, today, parts of the rail industry are set to lose half their staff to retirement within 15 years. That's unsustainable, but so too is the idea that we can run a railway with a workforce that looks nothing like the public it serves.
"In particular, we need more women working in rail. Women make up 51% of the population. 47% of the national workforce. But only 16% of the rail workforce, and a shockingly low 5% of train drivers. Crossrail has shown what women can do if they are brought into the industry.
"Of those who have undertaken work experience on Crossrail, over a fifth are women. Of those taking part in Crossrail's graduate programme, many of whom will go on to be the future leaders of the industry, women make up almost a quarter. And in total, of the 10,000 people working on Crossrail, nearly one third are women. The result is clear. Crossrail is on time. On budget.
"We are the proven world-leaders in urban and soft-ground tunnelling. And there it seems there's barely a dignitary or minister in Europe who hasn't donned an orange jacket to marvel at Crossrail's incredible underground structures. That's what a sustainable workforce can achieve. And it's a model for the rest of the industry to follow.
"And so I hope that will spark some debate. We need to build a railway that is sustainable. A railway that works for the people it serves. And a railway that looks like the people it serves. Thank you."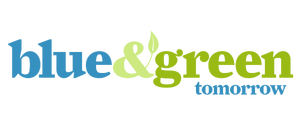 Green Weddings Trend: Why 70% of Newlyweds Are Going Green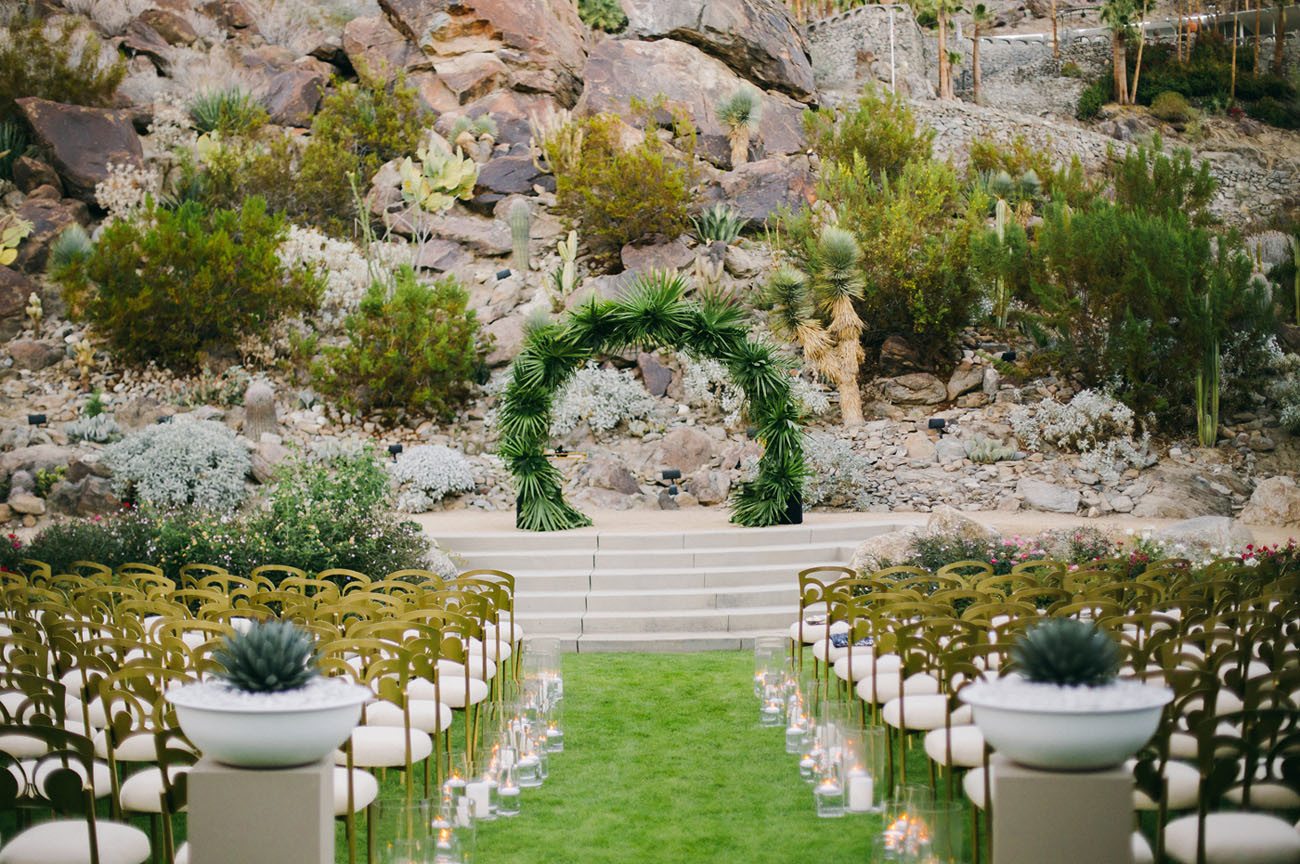 A couple of months ago, my best friend got married to her new husband. They are both very eco-conscious people, so they decided to have a unique twist on their wedding. They asked for the following:
They arranged a carpool with their friends.
They didn't have any balloons. Instead they used umbrellas.
They used plant materials instead of plastic confetti.
My friend insisted her husband not purchase a diamond. In addition to being ecologically conscious, she didn't like the idea of having a stone that was used in conflict zones.
My friends aren't the only ones making these changes. In fact, nearly a quarter of all newlyweds are organizing green weddings.
Green Weddings Are Becoming the Norm
People are more concerned about green living than ever before. They are trying to incorporate environmental protectionist ideas into every facet of their lives, even the most intimate, such as marriage. A growing number of people are trying to have green weddings, which can make a big difference in reducing their carbon footprint.
How much of a difference can this make? Here are some statistics to bear in mind:
There are a number ofreasons that green weddings are becoming more important. Here are a few.
People Are More Worried About Environmental Preservation than Ever Before
Green living in general is becoming a greater concern for most people. Even younger conservatives are breaking from their older counterparts by insisting on fighting climate change. According to a poll from Pew Research earlier this year, 75% of Americans say that they are very concerned about protecting the environment. Having green weddings is a good way to act on this concern.
One of the biggest changes people are making is using recycled products for their green weddings. This is explained by the research from Pew:
"Overall, 32% of U.S. adults say they are bothered a lot by people throwing away things that could be recycled. Roughly six-in-ten Americans (61%) who say they always try to live in ways that protect the environment say it bothers them "a lot" when others throw away things that could be recycled. Among those who are less focused on environmental protection, only a quarter say it bothers them a lot when others don't recycle. People who are environmentally conscious are also twice as likely as others to say that seeing someone incorrectly putting trash in recycling bins bothers them a lot (42% vs. 21%)."
Indifferent Politicians Are Driving them to Take More Initiative
Many politicians in power have been very hesitant to take action on climate change. Many of them have openly stated that it is a hoax. These politicians are forcing people to do what they can in their own lives to make a difference. Making small changes, such as hosting green weddings, is a great way to improve the environment without waiting for political momentum.
Cost and Simplicity
A couple of the biggest reasons that people want to host green weddings have nothing to do with their concern for the environment. Running green weddings is simply cheaper and simpler than having a massive, traditional one. One of the biggest changes is that they are buying green engagement rings from the best brands.
Green Weddings Are the Future
Green weddings have become very popular over the past few years. They will probably account for close to 90% of all marriages by 2025. People that are planning to get married should look into the benefits and plan accordingly.
Green Tech Start-Ups: Are they the Future?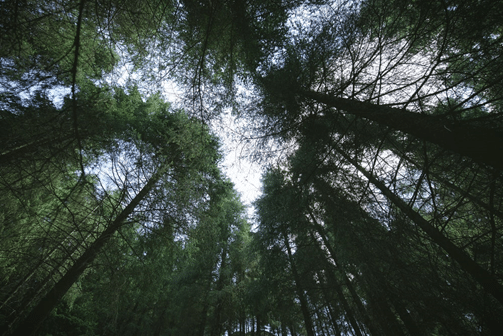 Endless innovations are occurring in green companies, reinventing the industries they belong to. Gradually, they are beginning to amass more success and popularity. Consequently, these factors serve as a good indicator for green technology businesses, and their development must begin somewhere.
Green tech start-ups boast a wide array of opportunities for the economy and environment, while boosting recruitment openings with valuable services. While the technology industry is littered with high revenues and competition, the green tech start-ups are the clear sign of a cleaner future.
Fulfilling a Genuine Need
Many tech companies will market themselves as the ultimate tech giants to shift stock and make profit. As they all vie for attention through warped corporate rhetoric, there is only one ethical winner; the start-up green tech company.
Some argue that mainstream tech businesses have grown far too big, branching out into other industries and standing between the consumer and practically everything they do. However, green tech start-ups go beyond the shallow ambitions of a company, answering a call to sincerely help the customer and climate in any way they can. Of course, this is an attractive business model, putting customers at ease as they contribute to a humanitarian cause that is genuine through and through.
After all, empathy is a striking trait to have in business, and green tech start-ups maintain this composure by their very nature and purpose.
Creating Opportunities
Despite the pursuits for clean energy still needing more awareness, green tech is an area that is ripe for contribution and expansion. There's no need to copy another company or be a business of cheap knockoffs; green tech start-ups can add a new voice to the economy by being fresh, fearless and entrepreneurial.
Technology is at its most useful when it breaks new ground, an awe that eco-friendly innovations have by default in their operations. Of course, green tech start-ups have the chance to build on this foundation and create harmony instead of climate crisis. Ultimately, the tech advancements are what revolutionise clean energy as more than an activist niche, putting theory into practice.
Despite the US gradually becoming more disengaged with green technology, others such as China and Canada recognise the potential in green technology for creating jobs and growth in their respective economies. The slack of others spurs them on, which creates a constant influx of prospects for the green tech sector. Put simply, their services are always required, able to thrive from country to country.
A Fundamental Foresight
Mainstream technology can seem repetitive and dull, tinkering with what has come before rather than turning tech on its head. Since 2011, technology has been accused of stagnation, something which the internet and petty app services seem to disguise in short reaching ideas of creativity.
However, green tech start-ups aren't just winging it, and operate with a roadmap of climate change in the years ahead to strategize accordingly. In other words, they aren't simply looking to make a quick profit by sticking to a trend, but have the long-term future in mind. Consequently, the green tech start-up will be there from the very start, building up from the foundational level to only grow as more and more people inevitably go green.
They can additionally forecast their finances too, with the ability to access online platforms despite the differing levels of experience, keeping them in the loop. Consequently, with an eye for the future, green tech startups are the ones who will eventually usher in the new era.