EIB & Belfius Sign Two Agreements Aimed At Smart & Sustainable Investment And Combat Climate Change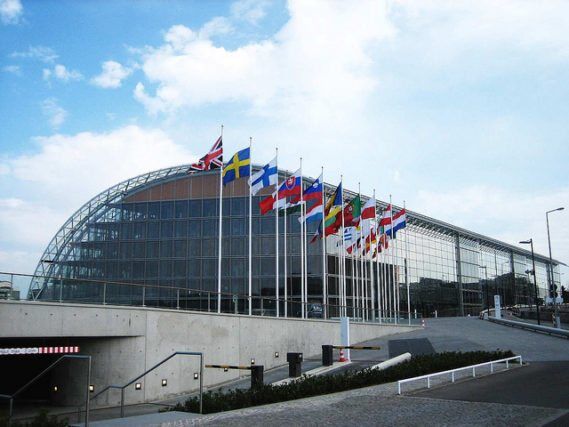 Private Finance For Energy Efficiency (PF4EE): EUR 75m to boost corporate energy efficiency investment in Belgium. Smart Cities, Climate Action & Circular Economy: an additional EUR 400m to support Smart Cities, the fight against global warming and the circular economy
The European Investment Bank (EIB) and Belfius have signed two key agreements to encourage corporate investment aiming to improve energy efficiency in Belgium and help local authorities, inter-municipal utilities and non-profit organisations in education and healthcare to implement their smart and sustainable projects. These will be carried out in the energy, mobility, urban development, water, waste and e-government sectors and focus in particular on the circular economy and climate change.
Dirk Gyselinck, member of the management board at Belfius Banque & Assurances, and Pim van Ballekom, Vice-President of the EIB, have signed an agreement under the EIB and European Commission's new Private Finance For Energy Efficiency (PF4EE) instrument (LIFE programme) to address the shortage of tailored and affordable commercial financing for energy efficiency investment.
The PF4EE instrument combines three elements. The first consists of an EIB loan for financing eligible energy efficiency projects, to be managed by local banks. The second component covers the losses potentially incurred by partner banks in relation to energy efficiency loans. The third component will bolster the implementation of the PF4EE instrument by transferring the technical and financial experience acquired in the course of other similar projects.
This agreement will enable Belfius to provide businesses with EUR 75m in loans on favourable terms for investments aimed at improving energy efficiency in Belgium, thereby addressing key climate-change issues.
These loans are available to both businesses and Energy Service Companies (ESCOs). Belfius will have access to the technical and financial expertise of specialised consultants and will benefit from a transfer of experience as part of PF4EE. These loans will also be secured by the PF4EE guarantee up to 80% of their value.
Projects financed by PF4EE will aim, in particular, to improve the energy efficiency of existing buildings (insulation, heating, ventilation, cooling, lighting, decentralised renewable energy production, etc.), reduce the energy consumption and strengthen the energy efficiency of industrial sites and processes, refit or extend urban heating or cooling networks, and improve the energy performance of public lighting systems. The projects will be implemented on behalf of either the borrowing companies themselves or their public or private sector customers.
This agreement with Belfius makes Belgium the fourth country to benefit from PF4EE after the Czech Republic, Spain and France. The European Commission and EIB aim to use this new instrument to generate EUR 1bn in energy efficiency investment across Europe. By extending access to this tailored and preferential financing for improving energy efficiency to Belgian businesses, Belfius and the EIB are engaging in targeted action to reduce CO2 emissions and combat global warming.
It is essential to mobilise private finance to be able to implement an ambitious global climate agreement
Miguel Arias Cañete, European Commissioner for Climate Action and Energy, said: "It is essential to mobilise private finance to be able to implement an ambitious global climate agreement. I am delighted that this new instrument is starting to generate concrete projects aimed at reducing energy consumption and is leading to increased investment in energy efficiency."
Smart Cities, Climate Action & Circular Economy
In addition to this major agreement, Belfius and the EIB also renewed their partnership for supporting the development of Smart Cities in Belgium.
Following the success of their Smart Cities & Sustainable Development programme – a European first when it was launched in June 2014 – Belfius and the EIB have decided to jointly provide an additional EUR 400m to finance smart, inclusive and sustainable projects mounted by local authorities, inter-municipal utilities and social sector (education and healthcare) non-profit organisations.
The scope of this new programme, dubbed Smart Cities, Climate Action & Circular Economy, has therefore been widened to encompass the social sector, and also aims to make investments "circular" in nature. It covers not only energy performance, mobility and urban development, but also water (distribution networks, sewers, drainage, treatment), waste (selective collection, sorting, biological treatment and sludge treatment, energy production) and e-government (particularly open data). In addition to an integrated, innovative and sustainable approach, the circular economy and climate action are now key components of project appraisal and evaluation.
More than 1 400 000 people have already benefited from EUR 400m across 62 projects
In two and a half years, 62 "Smart" projects have received financing totalling EUR 400m under this joint EIB-Belfius programme, with over 200 applications examined. These 62 projects – which are all either already up and running or in progress – affect 1 400 000 people and mostly fall within an integrated approach combining urban development, sustainable mobility and energy efficiency.
Several further applications are currently being assessed, and Belfius and the EIB are committed to using the new Smart Cities, Climate Action & Circular Economy programme to continue their active support for this dynamic, thereby contributing to sustainable growth – a source of prosperity and social progress for people and businesses.
EIB Vice-President Pim van Ballekom said: "Tackling climate change tops the EIB's list of priorities. As the EU bank, we have real financial clout in this domain. However, we know that we will make a real difference by catalysing and mobilising even more capital, and by combining our resources, skills and expertise with those of others. We are delighted to support climate innovation once again by signing these two new climate operations in Belgium. Together with the European Commission, our institutional counterpart, and Belfius, our long-standing partner for these operations, we are sure our global approach – better energy performance, improved use of natural resources, circular investment projects, and smart and sustainable urban development – will quickly have a direct impact on our environment and people's daily lives."
Dirk Gyselinck, member of the management board at Belfius, said: "Given the numerous challenges to be overcome and climate change in particular, governments, social sector players and businesses have no choice but to work together, and with individuals, to think about and design the world of tomorrow. Our Smart Belgium strategy aims to make Belfius the driving force behind this initiative, providing tangible, local support and applying our financing and expertise to offer a smart and sustainable response to the needs of current and future generations. We are therefore particularly pleased to sign these two key agreements – which are fully in line with this strategy – with the EIB today."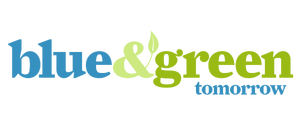 Green Tech Start-Ups: Are they the Future?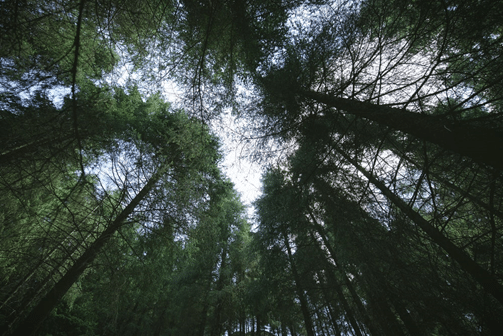 Endless innovations are occurring in green companies, reinventing the industries they belong to. Gradually, they are beginning to amass more success and popularity. Consequently, these factors serve as a good indicator for green technology businesses, and their development must begin somewhere.
Green tech start-ups boast a wide array of opportunities for the economy and environment, while boosting recruitment openings with valuable services. While the technology industry is littered with high revenues and competition, the green tech start-ups are the clear sign of a cleaner future.
Fulfilling a Genuine Need
Many tech companies will market themselves as the ultimate tech giants to shift stock and make profit. As they all vie for attention through warped corporate rhetoric, there is only one ethical winner; the start-up green tech company.
Some argue that mainstream tech businesses have grown far too big, branching out into other industries and standing between the consumer and practically everything they do. However, green tech start-ups go beyond the shallow ambitions of a company, answering a call to sincerely help the customer and climate in any way they can. Of course, this is an attractive business model, putting customers at ease as they contribute to a humanitarian cause that is genuine through and through.
After all, empathy is a striking trait to have in business, and green tech start-ups maintain this composure by their very nature and purpose.
Creating Opportunities
Despite the pursuits for clean energy still needing more awareness, green tech is an area that is ripe for contribution and expansion. There's no need to copy another company or be a business of cheap knockoffs; green tech start-ups can add a new voice to the economy by being fresh, fearless and entrepreneurial.
Technology is at its most useful when it breaks new ground, an awe that eco-friendly innovations have by default in their operations. Of course, green tech start-ups have the chance to build on this foundation and create harmony instead of climate crisis. Ultimately, the tech advancements are what revolutionise clean energy as more than an activist niche, putting theory into practice.
Despite the US gradually becoming more disengaged with green technology, others such as China and Canada recognise the potential in green technology for creating jobs and growth in their respective economies. The slack of others spurs them on, which creates a constant influx of prospects for the green tech sector. Put simply, their services are always required, able to thrive from country to country.
A Fundamental Foresight
Mainstream technology can seem repetitive and dull, tinkering with what has come before rather than turning tech on its head. Since 2011, technology has been accused of stagnation, something which the internet and petty app services seem to disguise in short reaching ideas of creativity.
However, green tech start-ups aren't just winging it, and operate with a roadmap of climate change in the years ahead to strategize accordingly. In other words, they aren't simply looking to make a quick profit by sticking to a trend, but have the long-term future in mind. Consequently, the green tech start-up will be there from the very start, building up from the foundational level to only grow as more and more people inevitably go green.
They can additionally forecast their finances too, with the ability to access online platforms despite the differing levels of experience, keeping them in the loop. Consequently, with an eye for the future, green tech startups are the ones who will eventually usher in the new era.
Green Companies Find Innovative Ways to Generate Capital to Expand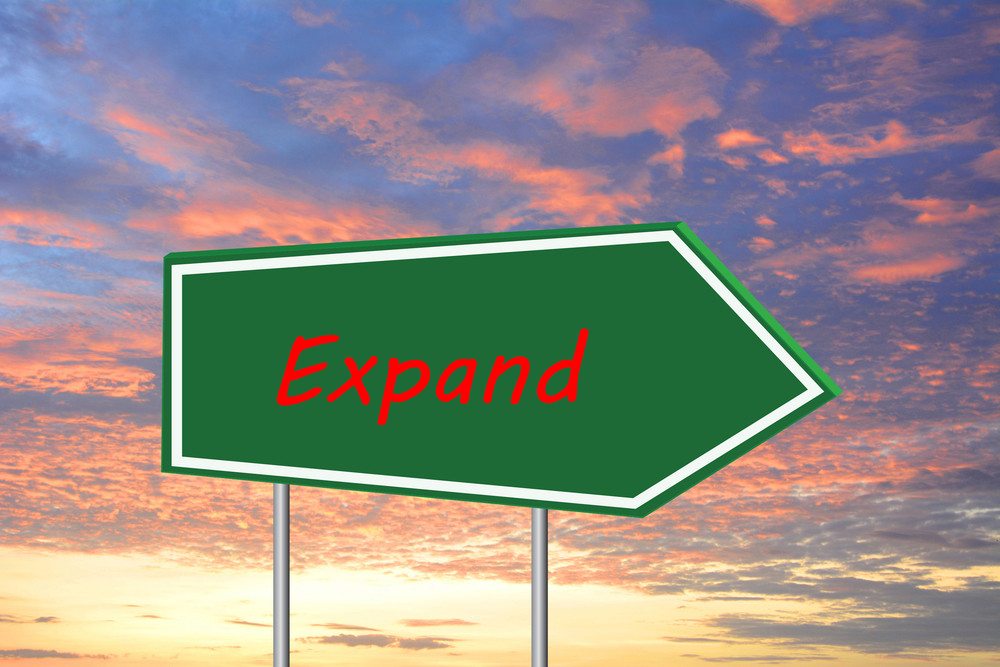 Green business is a booming opportunity for shrewd, environmentally conscious entrepreneurs. According to a white paper by the Association for Enterprise Opportunity, green businesses in the food service industry and other verticals are growing up to seven times faster than their conventional competitors.
"Green market segments in the United States are growing fast. Growth rates of "green" segments are outpacing conventional segments in every industry where we collected data – for example, over the decade ending in 2011, the U.S. organic food category grew at a rate of 238% compared to 33% growth for the overall food market, and most forecasts indicate that the shift to green will only accelerate across industries. Green business opportunities will be even more prolific over the next few years, because millennials are placing greater emphasis on environmentally friendly solutions."
Unfortunately, many promising green companies are struggling to generate revenue. They need to be more creative to find funding opportunities in 2017.
Funding challenges green businesses face
After the financial crisis struck in 2008, banks and other traditional lending institutions became much more conservative about lending money. Many green businesses turned to grants provided by the Obama administration for funding. However, most of those grants have since been suspended under the Trump administration. Congress had difficulty resuming them, because most of the green businesses that were funded had a lower survival rate than the national average.
Without funding from either traditional banks or government grants, green businesses were forced to look for other financing options. Here are some options they have available.
Other lending institutions
While corporate banks are less likely to finance new businesses these days, many smaller financial institutions are more likely to assume the risk. Specialty lending institutions and credit unions with a strong social mission are often willing to invest in promising green businesses.
However, these lenders still require perspective borrowers to submit formal business plans and proposals on how they will use their funding. Too many of them have been burned by poorly managed green companies, so they must be cautious with lending to them.
Foreign lenders
Many other countries are more invested in green development than the United States. Companies with a presence in Norway or other European countries should consider seeking loans from lenders in those jurisdictions, such as Lånemegleren.
Green bonds
Green bonds are new financial instruments that have been developed specifically for financing green businesses. The Climate Bond Standard introduced a number of policies to ensure green bonds would be safe for investors and a reliable funding opportunity for green businesses around the world. By balancing the needs of both stakeholders, they have helped facilitate green financing.
The market for green bonds nearly quadrupled between 2013 and 2014. It rose to over $100 billion in 2015.
Green entrepreneur should find out if their business model is compliant with the climate Bond standard. They may be able to tap a growing source of funding.
Crowdfunding
Crowdfunding is another very popular way for all types of businesses to generate capital. Green businesses tend to benefit more than most other organizations, because crowdfunding investors tend to be more socially conscious. They are more eager to invest in companies that align with their outlooks on social causes. Since consumers are becoming more concerned about climate change and environmental preservation, they are more willing to invest in green businesses.