Ban on US imported beef in Britain is lifted, but protection is still needed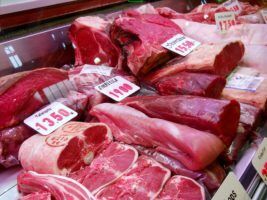 As it is announced that the US ban on importing British red meat is to be lifted after nearly 20 years, Friends of the Earth argues that protection from US hormone treated beef must still remain in place.
Responding to today's announcement that the US import ban on British red meat is going to be lifted, Clare Oxborrow, Friends of the Earth's Senior Food and Farming Campaigner, said: "While this decision has been a long time coming, the UK must not accept imports of US hormone treated beef in the future as a quid pro quo for this decision. The EU currently bans US hormone treated beef, which is produced in highly intensive and environmentally damaging feedlot systems. Whatever happens following the Brexit vote, the UK must not weaken this protection.
"Many farmers are set to struggle if we leave the EU which is why the government must support fruit and vegetable growers to the same extent as livestock producers, and put the promotion of sustainable, healthy diets at the heart of a new, joined up food and farming policy."