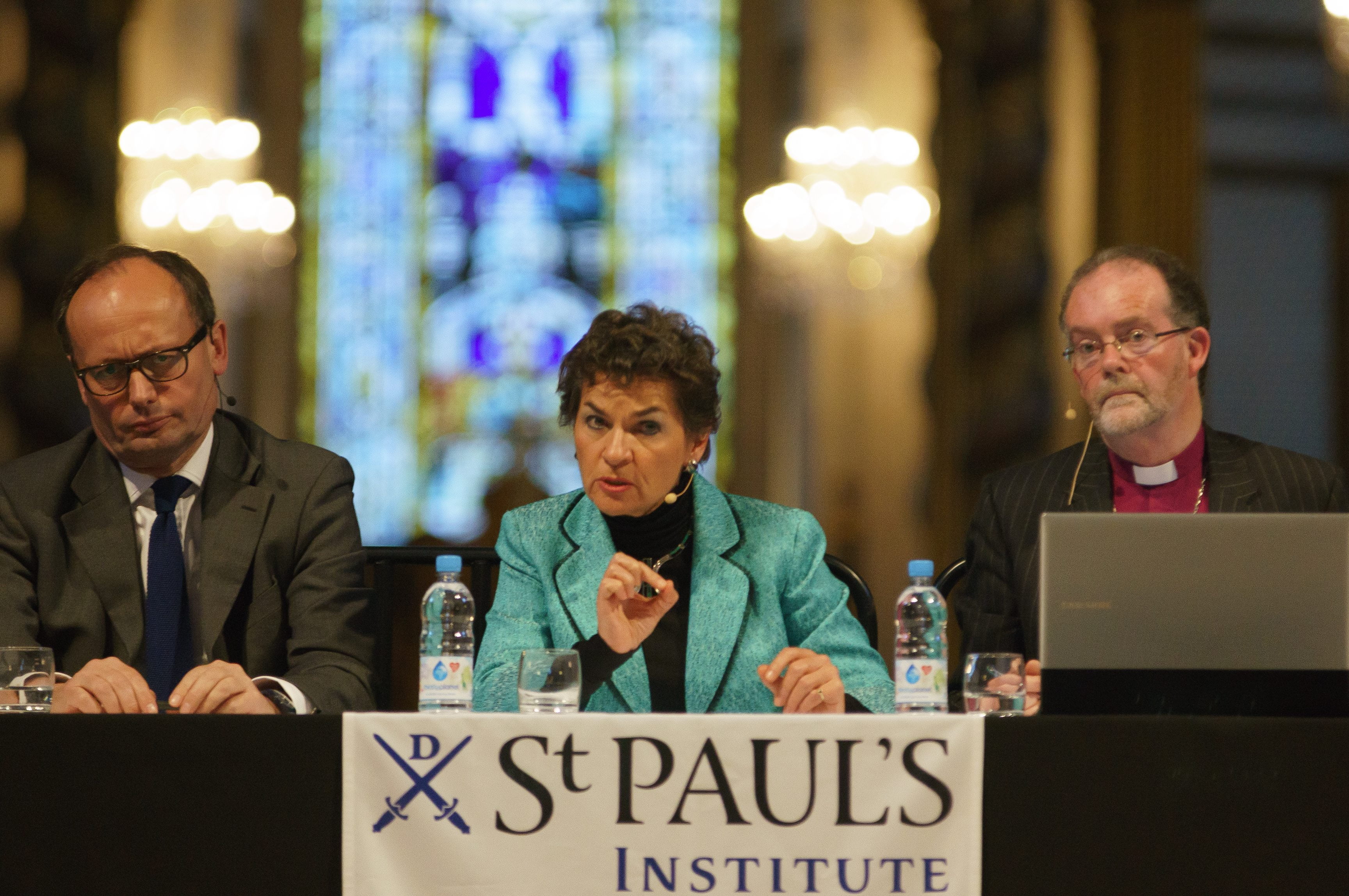 At a recent event at St Paul's Cathedral in London, UN climate chief Christiana Figueres invited individuals not to simply leave the grand building with inspiring words, but to instead take concrete action to help fight climate change.
"Because we cannot ask others to do what we have not done ourselves", she said. Below are nine actions Figueres believes "each of us can do to set our own moral compass and open economic and political space for governments and corporations to do more".
How many have you done?
1. Eliminate food waste and eat less meat or go vegetarian.
2. Walk, bike or use public transport
3. Replace inefficient lighting and/or install a solar panel
4. Request carbon neutral goods and ask for labeling
5. Support renewable energy projects in your community
6. Tell your MP or your local council leaders you want a strong international agreement in Paris and more action at home
7. Ask your pension fund managers how they are addressing stranded assets
8. Ask your churches and religious institutions to align their financial assets with their spiritual assets
9. And if prayer or meditation is your contribution, join a new movement called Ourvoices.net, which aims to trigger reflection across faiths everywhere
Photo: Graham Lacdao / St Paul's Cathedral
Further reading:
UN climate chief: 'tough love' required to fight climate change
Ban Ki-Moon calls for widespread action to tackle climate change
MPs issue stark 'carbon bubble' warning to investors and finance world
UN climate chief: clean energy needs investment worth $1tn a year
Fossil fuel subsidies preventing transition to low-carbon economy