Controversial vote on fracking ban in national parks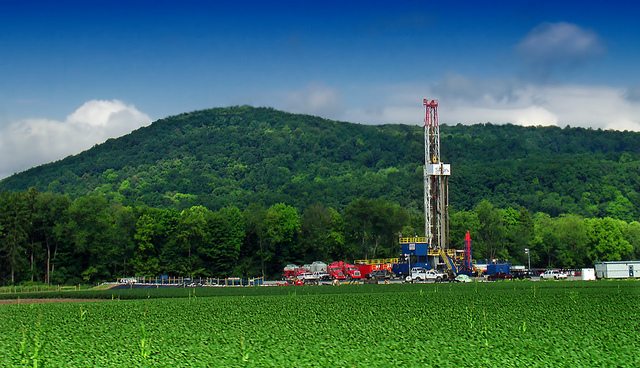 Today, at 2.30pm a cross party committee of MPs, the Delegated Legislation Committee, will debate the level of protection given to special areas of the English countryside from the impacts of fracking even though the government promised an outright ban on fracking in National Parks, such as the Peak District, the Wye Valley and the North York Moors.
The MPs will be debating the Draft Onshore Hydraulic Fracturing (Protected Areas) Regulations 2015, which the UK government published on 16 July 2015, were put before Parliament prior to 31 July 2015 and are expected to come into force in the Autumn 2015. The Draft Regulations will clarify the requirements that must be satisfied before fracking can take place onshore.
It's likely that MPs will vote a few days later on the government's plans to reverse its pledge of an outright ban on fracking in national parks, Sites of Special Scientific Interest, Groundwater Protection Zones, Areas of Outstanding Natural Beauty and World Heritage sites but there will be no debate in the House of Commons.
From parliament.uk: "Delegated legislation allows the Government to make changes to a law without needing to push through a completely new Act of Parliament. The original Act (also known as primary legislation) would have provisions that allow for future delegated legislation to alter the law to differing degrees.
"These changes range from the technical, like altering the level of a fine, to fleshing out Acts with greater detail; often an Act contains only a broad framework of its purpose and more complex content is added through delegated legislation."
Greenpeace Head of Energy, Daisy Sands warns that the 'arcane parliamentary process could see England's most beautiful countryside fracked without anyone noticing.'
Among the last minute additions to the Committee is Paul Maynard MP, whose Blackpool North and Cleveleys constituency is near to Cuadrilla's proposed drill site at Preston New Road. In March this year Mr Maynard declared a £5000 donation to his constituency party from Addison Projects whose operations have included oil and gas projects, and clients such as Total and INEOS – the firms partnering IGas in its East Midlands shale gas exploration.
Conservative MP Tom Pursglove received £15,000 from Offshore Group Newcastle Limited (OGN) through his local constituency of Corby or the central party, according to the register of MPs financial interests. A major investor in the UK's oil, gas and offshore wind sector, Alexander Temerko, is a director of OGN, a Duedil search reveals.
Pursglove is also a director of Together Against Wind, the anti-wind campaign founded by Chris Heaton-Harris MP.
Greenpeace estimates that 23 MPs have constituencies that include national parks or Areas of Outstanding Natural Beauty that could be affected by the new rules – these include Nick Clegg, Andrew Tyrie from the Treasury Committee, David Davies, the Monmouthshire MP who heads up Together against Wind, and Oliver Letwin.
It is likely that 300 square kilometres of the North York Moors, 75 square kilometres of the Peak District and smaller areas of the South Downs could become open to fracking after government consultation.
The new regulations say fracking can take place in National Parks, as well as in groundwater protection zones, Areas of Outstanding National Beauty, the Broads and World Heritage Sites, as long as it is below 1,200 meters. This could see these areas potentially ringed by fracking rigs, and affected by light and noise pollution.
Sites of Special Scientific Interest are given no protection at all by the regulations, which will mean that fracking can take place directly from the surface. SSSIs are conservation areas for wildlife and rare plants. There are around 4,000 in the UK, protecting 8% of land.
Greenpeace suggests that the controversial proposals are being ushered through parliament, rather than receiving the full level of scrutiny from MPs and the public.
Daisy Sands continued: "It is deeply disturbing that the government appears to be playing fast and loose with democracy. Not only are they breaking their promise that national parks would not be scarred by fracking, but they are trying to sneak these regulations through the back door of parliament without any consent from the public and without any proper scrutiny from MPs. It is abundantly clear that this government is trying to force fracking on a reluctant nation using every trick in the book.
"Flares, drilling rigs, and heavy lorries could pollute the air and the landscape near World Heritage Sites, National Parks as well as threaten groundwater. Fracking won't cut bills for people. It's unlikely to bring new jobs for local residents. It will knock down the value of families' homes and could damage tourism.
"Blindly ignoring the potential of renewable energy whilst pushing fracking won't work because it defies any economic or environmental sense."
"People who love and live in the countryside and who care about climate change will not stand for a government which is riding roughshod over democracy to industrialise our most beautiful landscapes and damage the climate."
The regulations are coming before Parliament as a Statutory Instrument. According to the Hansard Society, just 16 Statutory Instruments out of over 169,000 – or 0.01% – in nearly 65 years have been rejected. Since 1950, the House of Commons has rejected just 11 instruments and the House of Lords has rejected five.
From parliament.uk: "Statutory instruments (SIs) are a type of delegated legislation. Approximately 3000 SIs are issued each year, making up the bulk of delegated legislation. About two-thirds of SIs are not actively considered before Parliament and simply become law on a specified date in the future.
"SIs are normally drafted by the legal office of the relevant government department. Consultations often take place with interested bodies and parties."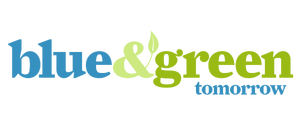 7 New Technologies That Could Radically Change Our Energy Consumption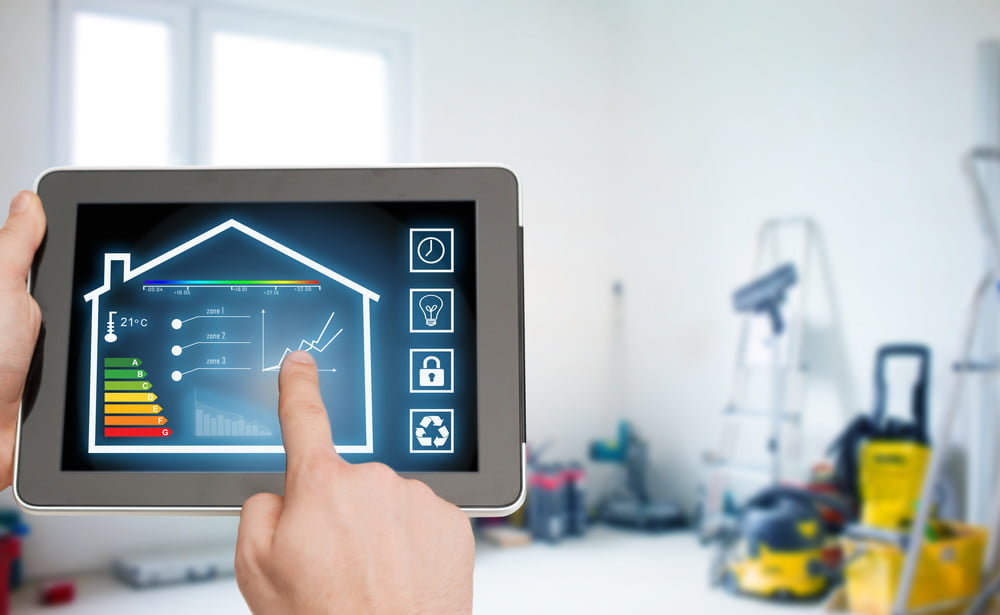 Most of our focus on technological development to lessen our environmental impact has been focused on cleaner, more efficient methods of generating electricity. The cost of solar energy production, for example, is slated to fall more than 75 percent between 2010 and 2020.
This is a massive step forward, and it's good that engineers and researchers are working for even more advancements in this area. But what about technologies that reduce the amount of energy we demand in the first place?
Though it doesn't get as much attention in the press, we're making tremendous progress in this area, too.
New Technologies to Watch
These are some of the top emerging technologies that have the power to reduce our energy demands:
Self-driving cars. Self-driving cars are still in development, but they're already being hailed as potential ways to eliminate a number of problems on the road, including the epidemic of distracted driving ironically driven by other new technologies. However, even autonomous vehicle proponents often miss the tremendous energy savings that self-driving cars could have on the world. With a fleet of autonomous vehicles at our beck and call, consumers will spend less time driving themselves and more time carpooling, dramatically reducing overall fuel consumption once it's fully adopted.
Magnetocaloric tech. The magnetocaloric effect isn't exactly new—it was actually discovered in 1881—but it's only recently being studied and applied to commercial appliances. Essentially, this technology relies on changing magnetic fields to produce a cooling effect, which could be used in refrigerators and air conditioners to significantly reduce the amount of electricity required.
New types of insulation. Insulation is the best asset we have to keep our homes thermoregulated; they keep cold or warm air in (depending on the season) and keep warm or cold air out (again, depending on the season). New insulation technology has the power to improve this efficiency many times over, decreasing our need for heating and cooling entirely. For example, some new automated sealing technologies can seal gaps between 0.5 inches wide and the width of a human hair.
Better lights. Fluorescent bulbs were a dramatic improvement over incandescent bulbs, and LEDs were a dramatic improvement over fluorescent bulbs—but the improvements may not end there. Scientists are currently researching even better types of light bulbs, and more efficient applications of LEDs while they're at it.
Better heat pumps. Heat pumps are built to transfer heat from one location to another, and can be used to efficiently manage temperatures—keeping homes warm while requiring less energy expenditure. For example, some heat pumps are built for residential heating and cooling, while others are being used to make more efficient appliances, like dryers.
The internet of things. The internet of things and "smart" devices is another development that can significantly reduce our energy demands. For example, "smart" windows may be able to respond dynamically to changing light conditions to heat or cool the house more efficiently, and "smart" refrigerators may be able to respond dynamically to new conditions. There are several reasons for this improvement. First, smart devices automate things, so it's easier to control your energy consumption. Second, they track your consumption patterns, so it's easier to conceptualize your impact. Third, they're often designed with efficiency in mind from the beginning, reducing energy demands, even without the high-tech interfaces.
Machine learning. Machine learning and artificial intelligence (AI) technologies have the power to improve almost every other item on this list. By studying consumer patterns and recommending new strategies, or automatically controlling certain features, machine learning algorithms have the power to fundamentally change how we use energy in our homes and businesses.
Making the Investment
All technologies need time, money, and consumer acceptance to be developed. Fortunately, a growing number of consumers are becoming enthusiastic about finding new ways to reduce their energy consumption and overall environmental impact. As long as we keep making the investment, our tools to create cleaner energy and demand less energy in the first place should have a massive positive effect on our environment—and even our daily lives.
Responsible Energy Investments Could Solve Retirement Funding Crisis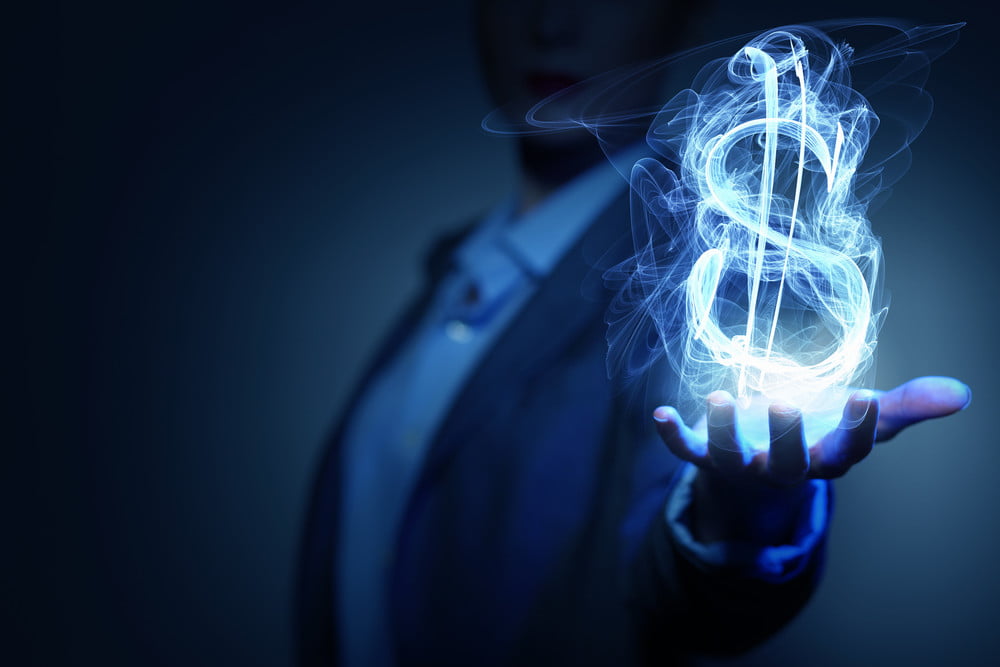 Retiring baby-boomers are facing a retirement cliff, at the same time as mother nature unleashes her fury with devastating storms tied to the impact of global warming. There could be a unique solution to the challenges associated with climate change – investments in clean energy from retirement funds.
Financial savings play a very important role in everyone's life and one must start planning for it as soon as possible. It's shocking how quickly seniors can burn through their nest egg – leaving many wondering, "How long your retirement savings will last?"
Let's take a closer look at how seniors can take baby steps on the path to retiring with dignity, while helping to clean up our environment.
Tip #1: Focus & Determination
Like in other work, it is very important to focus and be determined. If retirement is around the corner, then make sure to start putting some money away for retirement. No one can ever achieve anything without dedication and focus – whether it's saving the planet, or saving for retirement.
Tip #2: Minimize Spending
One of the most important things that you need to do is to minimize your expenditures. Reducing consumption is good for the planet too!
Tip #3: Visualize Your Goal
You can achieve more if you have a clearly defined goal in life. This about how your money can be used to better the planet – imagine cleaner air, water and a healthier environment to leave to your grandchildren.
Investing in Clean Energy
One of the hottest and most popular industries for investment today is the energy market – the trading of energy commodities. Clean energy commodities are traded alongside dirty energy supplies. You might be surprised to learn that clean energy is becoming much more competitive.
With green biz becoming more popular, it is quickly becoming a powerful tool for diversified retirement investing.
The Future of Green Biz
As far as the future is concerned, energy businesses are going to continue getting bigger and better. There are many leading energy companies in the market that already have very high stock prices, yet people are continuing to investing in them.
Green initiatives are impacting every industry. Go Green campaigns are a PR staple of every modern brand. For the energy-sector in the US, solar energy investments are considered to be the most accessible form of clean energy investment. Though investing in any energy business comes with some risks, the demand for energy isn't going anywhere.
In conclusion, if you want to start saving for your retirement, then clean energy stocks and commodity trading are some of the best options for wallets and the planet. Investing in clean energy products, like solar power, is a more long-term investment. It's quite stable and comes with a significant profit margin. And it's amazing for the planet!