#COP21 #ParisAgreement: World Changing or Not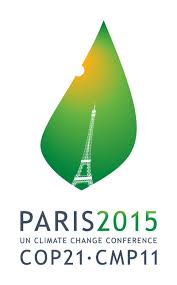 The deal reached last week at the UN climate summit in Paris will make the world a safer place and speed a clean energy transition. But the UK media cannot be entirely proud of its record on reporting climate change, and British people should now challenge their pension providers over investments in fossil fuel companies.
These were among the conclusions of speakers at an event held in London yesterday, just four days after governments approved an agreement under which every country will constrain its greenhouse gas emissions with the aim of holding global warming well below 2°C.  The event, The Paris climate summit: did it change the world?, was held at the Aviva Head Office in London.
The agreement implies that two-thirds of the world's known fossil fuel reserves may not be used, said Steve Waygood, Chief Responsible Investment Officer at Aviva Investors – and in the light of this, Britons would be well-advised to ask their pension provider how much of their pension is invested in fossil fuel companies.
"I'd like you to ask your pension provider what's their policy in relation to climate risks, what are their practices. Can they tell you, of the companies in the portfolio you have, what kind of emissions we're looking at?" he said.
"I'd ask them how they've been voting over the last 10 years in relation to climate change. It's your money, so you should ask, you should find out."
Waygood also said climate change is challenging insurers: "[Climate change is] shrinking our addressable market, which is the amount of insurance we can sell. It's changing our actuarial assumptions, which is how we price these products; and there is a very badly defined and very poorly researched risk in the underlying asset base.
"We as a business, as an insurance company, have been around since 1696, we have liabilities that go out decades as a life and health insurer, and we're running people's pensions – there is people's money they're investing that they won't be drawing down for decades. In speaking to our clients, I remember one meeting where a client said she wanted her pension to shape the world she retired into."
Waygood was speaking at an event on the outcomes of the Paris climate talks, at which Maurice Tulloch, Chief Executive Officer, Aviva UK General Insurance and Chairman, Climatewise also highlighted the risk climate change poses to the insurance industry.
"Climate change would be the greatest market failure of all time, the greatest inequality of all time, and it will represent a social catastrophe. Plus-four degrees means insurers have to bow out – we can't cover the risk. As it is, only around a quarter of natural catastrophes are covered by insurance," he said.
"In my book, prevention is the future for insurance and it's far better for us and for our customers than trying to make things better after the damage has been done. Prevention should be the word uppermost in our minds as we work out how to respond to Paris today.
"Paris could be our game changer, a defining moment when the world made the right choice.  Because when it comes to climate risk, making the right choice is more than a moral choice, it's the only choice."
Lord Deben, Chair of the Committee on Climate Change, said that the outcome of the Paris talks should be 'celebrated'. He said that the Paris deal "does a whole range of things that we hoped for, but hardly dared expect".
He went on to say that It was "the first time that human beings, in advance of something happening have said that we know, and therefore we have to act."
Deben argued that the Paris outcome was "the biggest change in our way of looking at each other since the Renaissance, because for the first time we have behaved like a non-Imperialist animal."
He said that Paris "was a unique occasion, we should celebrate that, it should give us the determination to say that, but also the determination to insist that we meet not just the operational 2°C degrees, but the aspirational 1.5°C," referring to the stricter temperature goals adopted at the summit.
Lord Puttnam of Queensgate took aim at media coverage of climate change, saying that "the British media, I am afraid, cannot be too proud of its record," and drawing parallels with coverage of climate change with what he suggested were was poor coverage historically of the links between smoking and health.
He said: "Two weeks ago – in a very thinly-veiled pre-emptive strike – the world's oldest consistent publication, as it posts itself, the Spectator, wrote an extraordinary series of articles of which I hope by now it has become thoroughly ashamed of."
On the BBC, Lord Puttnam said: "The BBC until very recently has also been guilty of giving equal prominence to climate science and climate denial. I don't know how much equal prominence they give to the theory of relativity or the theory of evolution. I think that the BBC has in fairness in the last few weeks woken up, but really for a year, a year and a half, two years it was behaving in the most extraordinary manner, pandering… to a concern about itself rather than the truth. However it has done a good job [in Paris], I think that this range of resources offered over the weekend were wonderful."
On newspaper columnists, Lord Puttnam said: "There is a small cabal of columnists who think they know more about the electricity network than National Grid, more about third world development than the charities who deal with it on the ground day in day out, more about morality than the Pope and the Archbishop of Canterbury combined, more about health than doctors, and more about conflict than the military.
"Sometimes the views of these columnists are reflected in newspaper editorials, and at times the person holding the pen is one and the same. Doubtless, in many cases what¹s really being expressed are the views of the organ-grinder, the owner."
The point on media coverage was echoed by Richard Benyon MP, talking in the context of climate change and its implications for national security, and referring to comments made by the Prince of Wales about the Syrian war.
He said: "When people like the Prince of Wales talk about climate change his words are distilled and bits are taken out of context in an attempt to make him and the subject he's taking about, climate change, look wrong or even ridiculous.
"He didn't say the Syria crisis, the horror we are witnessing daily, was caused by climate change, he was saying that it contributed to it."
Benyon, who sits on the House of Commons Defence Select Committee, said that climate change was likely to exacerbate migration issues: "The human tide coming our way is driven by many things, but the threat multiplier of that problem is climate change," he said.
"If you look at a map of the world's trouble spots and you overlay it [for example] with a map of water resources you see why security analysts are starting to grab politicians by the lapels to say wake up to what is happening.
"So what does Paris mean for our security here in Britain?  In a world where instability and conflict have darkened our horizons there have been two recent occasions when I believe the world has become a little bit safer.  One was the Iran nuclear deal which, like the Paris deal, is a signature on a piece of paper and we're yet to see it happen, but it was a step in the right direction; and the second was last week in Paris. And perhaps the world is just a little bit safer as a result".
For Christian Aid Chief Executive Loretta Minghella, failure to secure a deal in Paris would have been "the greatest moral failure of all time", as "climate change is wreaking havoc in the lives of the poorest people."
Minghella said that the moral pressure exerted ahead of the Paris talks, including by faith communities, had been a significant factor in the successful outcome.
"I say to people of faith, you've played a huge role, people who have raised moral voices – whether or not of faith – we've played a huge role in getting this deal and we will need to play a huge role in making sure this deal is followed through," she said.
"Because at the moment it's just words on a page. What counts now is what people actually do. We need to turn it from being a deal that was hard-won into a deal that is hard-wired.
"It is now time for every country to bring its deal home. The UK needs to bring this home and make every part of it something that we follow through. I don't think Christian Aid is alone in wondering about how some of the government's recent pronouncements on energy policies fit with these commitments that its made internationally and we do need to hear more from the government about strong investment in renewable energy.
"We need to keep the moral voice loud and clear and we need to give our politicians that continued political cover to make the hard decisions that they have to make and the courage to deliver on promises that they've made internationally.
Joan MacNaughton, Chair of the World Energy Trilemma of the World Energy Council, also highlighted the need for future action on energy policies, including in the UK. She said: "I do think that the overall direction of travel of the [UK] government needs to be revisited in the light of this agreement… It is not clear to me that the government can meet its commitments after 2030. I think to go forward on a huge push on unabated gas is a very big gamble and risks some very large stranded assets."
MacNaughton said that globally, the emissions reduction plans submitted by UN member states ahead of the Paris summit (INDCs, Intended Nationally Determined Contributions) committed governments to additional investments in renewables and energy efficiency thought to be of the order of €14trillion to 2030, although she noted 'gaps' in the plans, notably around phasing out inefficient coal plants, reforming fossil fuel subsidies, carbon pricing and carbon capture and storage.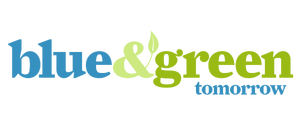 Will Self-Driving Cars Be Better for the Environment?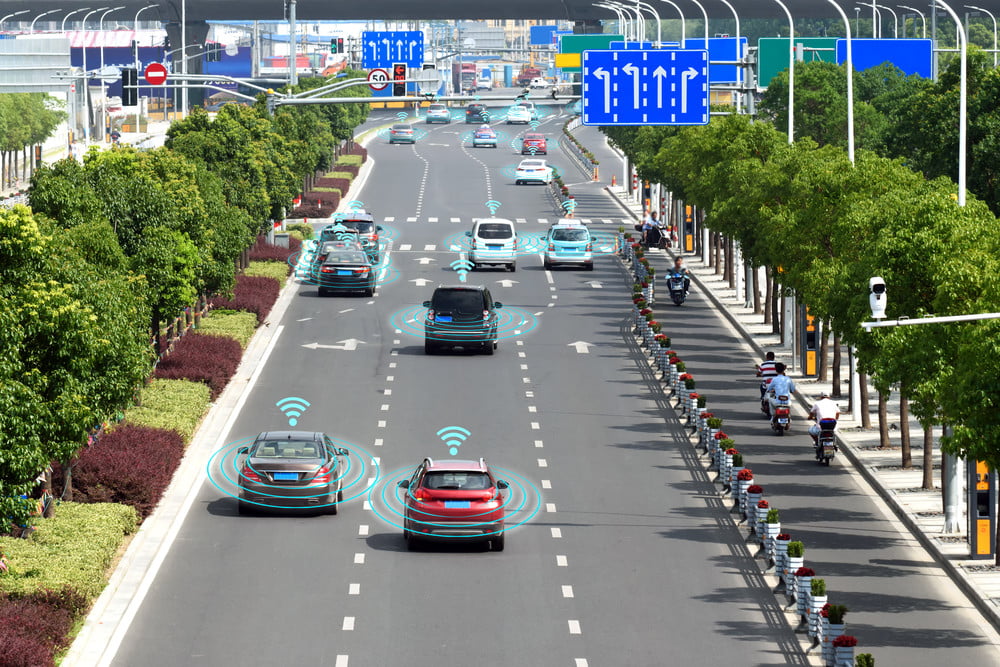 Technologists, engineers, lawmakers, and the general public have been excitedly debating about the merits of self-driving cars for the past several years, as companies like Waymo and Uber race to get the first fully autonomous vehicles on the market. Largely, the concerns have been about safety and ethics; is a self-driving car really capable of eliminating the human errors responsible for the majority of vehicular accidents? And if so, who's responsible for programming life-or-death decisions, and who's held liable in the event of an accident?
But while these questions continue being debated, protecting people on an individual level, it's worth posing a different question: how will self-driving cars impact the environment?
The Big Picture
The Department of Energy attempted to answer this question in clear terms, using scientific research and existing data sets to project the short-term and long-term environmental impact that self-driving vehicles could have. Its findings? The emergence of self-driving vehicles could essentially go either way; it could reduce energy consumption in transportation by as much as 90 percent, or increase it by more than 200 percent.
That's a margin of error so wide it might as well be a total guess, but there are too many unknown variables to form a solid conclusion. There are many ways autonomous vehicles could influence our energy consumption and environmental impact, and they could go well or poorly, depending on how they're adopted.
Driver Reduction?
One of the big selling points of autonomous vehicles is their capacity to reduce the total number of vehicles—and human drivers—on the road. If you're able to carpool to work in a self-driving vehicle, or rely on autonomous public transportation, you'll spend far less time, money, and energy on your own car. The convenience and efficiency of autonomous vehicles would therefore reduce the total miles driven, and significantly reduce carbon emissions.
There's a flip side to this argument, however. If autonomous vehicles are far more convenient and less expensive than previous means of travel, it could be an incentive for people to travel more frequently, or drive to more destinations they'd otherwise avoid. In this case, the total miles driven could actually increase with the rise of self-driving cars.
As an added consideration, the increase or decrease in drivers on the road could result in more or fewer vehicle collisions, respectively—especially in the early days of autonomous vehicle adoption, when so many human drivers are still on the road. Car accident injury cases, therefore, would become far more complicated, and the roads could be temporarily less safe.
Deadheading
Deadheading is a term used in trucking and ridesharing to refer to miles driven with an empty load. Assume for a moment that there's a fleet of self-driving vehicles available to pick people up and carry them to their destinations. It's a convenient service, but by necessity, these vehicles will spend at least some of their time driving without passengers, whether it's spent waiting to pick someone up or en route to their location. The increase in miles from deadheading could nullify the potential benefits of people driving fewer total miles, or add to the damage done by their increased mileage.
Make and Model of Car
Much will also depend on the types of cars equipped to be self-driving. For example, Waymo recently launched a wave of self-driving hybrid minivans, capable of getting far better mileage than a gas-only vehicle. If the majority of self-driving cars are electric or hybrids, the environmental impact will be much lower than if they're converted from existing vehicles. Good emissions ratings are also important here.
On the other hand, the increased demand for autonomous vehicles could put more pressure on factory production, and make older cars obsolete. In that case, the gas mileage savings could be counteracted by the increased environmental impact of factory production.
The Bottom Line
Right now, there are too many unanswered questions to make a confident determination whether self-driving vehicles will help or harm the environment. Will we start driving more, or less? How will they handle dead time? What kind of models are going to be on the road?
Engineers and the general public are in complete control of how this develops in the near future. Hopefully, we'll be able to see all the safety benefits of having autonomous vehicles on the road, but without any of the extra environmental impact to deal with.
New Zealand to Switch to Fully Renewable Energy by 2035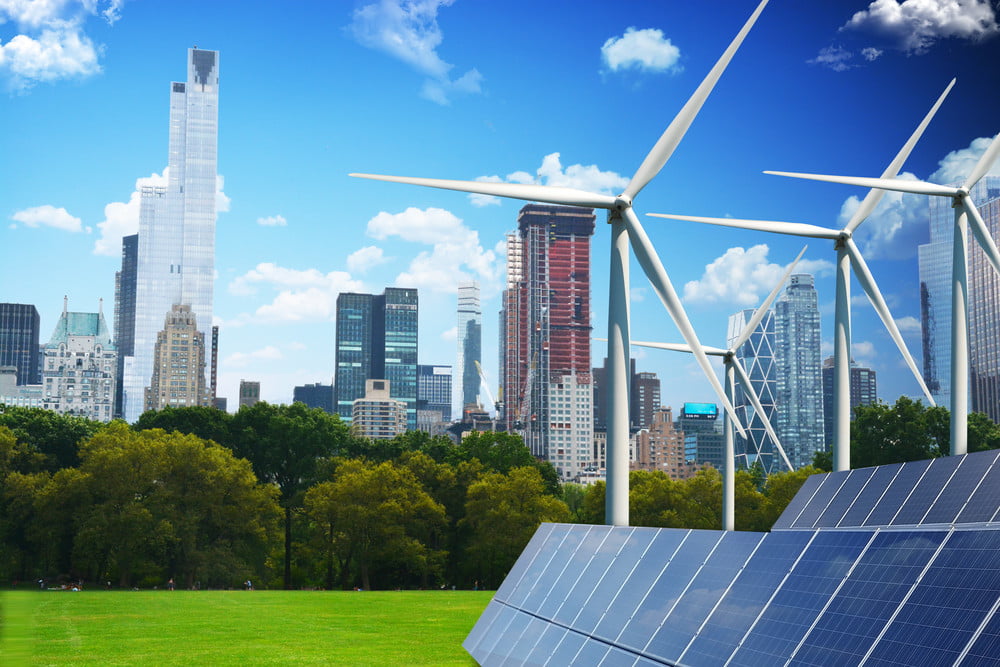 New Zealand's prime minister-elect Jacinda Ardern is already taking steps towards reducing the country's carbon footprint. She signed a coalition deal with NZ First in October, aiming to generate 100% of the country's energy from renewable sources by 2035.
New Zealand is already one of the greenest countries in the world, sourcing over 80% of its energy for its 4.7 million people from renewable resources like hydroelectric, geothermal and wind. The majority of its electricity comes from hydro-power, which generated 60% of the country's energy in 2016. Last winter, renewable generation peaked at 93%.
Now, Ardern is taking on the challenge of eliminating New Zealand's remaining use of fossil fuels. One of the biggest obstacles will be filling in the gap left by hydropower sources during dry conditions. When lake levels drop, the country relies on gas and coal to provide energy. Eliminating fossil fuels will require finding an alternative source to avoid spikes in energy costs during droughts.
Business NZ's executive director John Carnegie told Bloomberg he believes Ardern needs to balance her goals with affordability, stating, "It's completely appropriate to have a focus on reducing carbon emissions, but there needs to be an open and transparent public conversation about the policies and how they are delivered."
The coalition deal outlined a few steps towards achieving this, including investing more in solar, which currently only provides 0.1% of the country's energy. Ardern's plans also include switching the electricity grid to renewable energy, investing more funds into rail transport, and switching all government vehicles to green fuel within a decade.
Zero net emissions by 2050
Beyond powering the country's electricity grid with 100% green energy, Ardern also wants to reach zero net emissions by 2050. This ambitious goal is very much in line with her focus on climate change throughout the course of her campaign. Environmental issues were one of her top priorities from the start, which increased her appeal with young voters and helped her become one of the youngest world leaders at only 37.
Reaching zero net emissions would require overcoming challenging issues like eliminating fossil fuels in vehicles. Ardern hasn't outlined a plan for reaching this goal, but has suggested creating an independent commission to aid in the transition to a lower carbon economy.
She also set a goal of doubling the number of trees the country plants per year to 100 million, a goal she says is "absolutely achievable" using land that is marginal for farming animals.
Greenpeace New Zealand climate and energy campaigner Amanda Larsson believes that phasing out fossil fuels should be a priority for the new prime minister. She says that in order to reach zero net emissions, Ardern "must prioritize closing down coal, putting a moratorium on new fossil fuel plants, building more wind infrastructure, and opening the playing field for household and community solar."
A worldwide shift to renewable energy
Addressing climate change is becoming more of a priority around the world and many governments are assessing how they can reduce their reliance on fossil fuels and switch to environmentally-friendly energy sources. Sustainable energy is becoming an increasingly profitable industry, giving companies more of an incentive to invest.
Ardern isn't alone in her climate concerns, as other prominent world leaders like Justin Trudeau and Emmanuel Macron have made renewable energy a focus of their campaigns. She isn't the first to set ambitious goals, either. Sweden and Norway share New Zealand's goal of net zero emissions by 2045 and 2030, respectively.
Scotland already sources more than half of its electricity from renewable sources and aims to fully transition by 2020, while France announced plans in September to stop fossil fuel production by 2040. This would make it the first country to do so, and the first to end the sale of gasoline and diesel vehicles.
Many parts of the world still rely heavily on coal, but if these countries are successful in phasing out fossil fuels and transitioning to renewable resources, it could serve as a turning point. As other world leaders see that switching to sustainable energy is possible – and profitable – it could be the start of a worldwide shift towards environmentally-friendly energy.
Sources: https://www.bloomberg.com/news/articles/2017-11-06/green-dream-risks-energy-security-as-kiwis-aim-for-zero-carbon
https://www.reuters.com/article/us-france-hydrocarbons/france-plans-to-end-oil-and-gas-production-by-2040-idUSKCN1BH1AQ