Environmental pressures 'major factor' in Peabody bankruptcy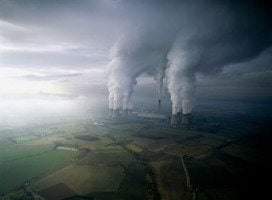 Reports that Peabody Energy, the world's largest privately owned coal producer, has filed for US bankruptcy protection are 'very big news', says Richard Black, director of the Energy and Climate Intelligence Unit (ECIU).
"Be in no doubt; this is very big news. The coal industry around the world has been under sustained pressure for a number of years now due to a range of factors, including a glut of coal pushing prices down and the increased availability of natural gas," he said.
"But environmental pressures are the biggest factor. In many countries, air pollution is now a major concern, governments are becoming more and more concerned about the climate impacts of coal; and now the biggest private company of all has succumbed.
"Phasing out coal in favour of cleaner forms of energy, like natural gas or renewables, is a process which is accelerating around the world. US companies are going bankrupt, European countries including the UK are phasing it out, and our research also shows that talk of a coal renaissance in Asian countries is likely to be a red herring."
Bill McKibben, co founder of 350.org said: 
"This is a company that wilfully and deliberately sought to delay, dismantle or destruct climate action. Perhaps if they had spent more time and money diversifying their business rather than on lobbying against climate action and sowing the seeds of doubt about the science, they might not have joined the long (and ever growing) list of bankrupt global coal companies."
Ilmi Granoff, Attorney and Senior Researcher at the Overseas Development Institute (ODI) said:
"We know their playbook. As coal majors like Peabody lose out to cleaner technologies in their home markets, they pitch their industry as the solution to poverty.  But increasingly developing economies – from Ethiopia to China – aren't buying the pitch. Cleaner technologies are delivering better on everything from household energy access to national energy security."Dr. Alison Doig, Principal Climate Change Advisor, Christian Aid said: 
"We are starting to see the dawn of a new clean industrial era, in which coal power belongs in the past. It is time to make a big shift towards a renewable world which delivers sustainable energy for all, providing power for the world's poorest without increasing the risks of climate change."Mary Anne Hitt, director of Sierra Club's Beyong Coal Campaign, said:
"The biggest coal giant has fallen, and Peabody Energy's bankruptcy should serve as a wake-up call to anyone promising that coal's glory days will return. As Peabody grapples with the reality that the world is turning away from coal, it's essential that it doesn't turn away from its obligations to workers, communities, and the environment. 
"Unfortunately, Peabody has a history of spinning off its responsibilities into smaller companies that seem built to fail, while taxpayers are left holding the bag. We need to make sure the former energy giant is held accountable for every promise it's made and that its decline leaves its commitments in the best shape possible. In addition to Peabody doing its part, we also need Congress to do theirs — which means investing more federal dollars in economic redevelopment and diversification in coal communities, shore up health care and pension plans for coal workers and their families, and ensure toxic mining sites are cleaned up and reclaimed. 
"As we transition to the clean energy economy, it's essential that we don't forget the immense contributions that coal communities have made to America and that we secure every family's livelihood as we transition to new economic opportunities."
IEEFA: Peabody Failure a Stark Example of an Industry in Need of a More Honest Business Plan
"Company Will Emerge With 'Smaller Markets and Fewer Mines;' Restructuring Cannot Allow for Taxpayers to Be Left on the Hook for Vast Cleanup Costs in the U.S. and Australia
(IEEFA) – Today's announcement that the largest private-sector coal company in the world is seeking Chapter 11 bankruptcy protection serves as a stark signal to investors that there is little upside to a business hobbled by excess financial leverage plus the ongoing structural decline of the global coal industry, IEEFA analysts said.
"Peabody Energy, to the detriment of its investors and employs, is bankrupt today because its leadership has been unable to adjust to new energy markets in which coal is being displaced by new energy sources," said Tom Sanzillo, IEEFA's director of finance. "That said, the coal industry is not dead, but it faces a time now in which is must innovate in ways that it has not done before. That means smaller markets and fewer mines."
Tim Buckley, IEEFA's director of Energy Finance Studies, Australia, joined Sanzillo in noting that Peabody—like many coal companies—expanded rapidly in the years leading up to a coal market crash that has seen many coal companies lose more than 90 percent of their value since 2011.
"Peabody's bankruptcy stems directly from the company's top-of-the-cycle, multibillion-dollar debt-funded acquisitions, its inability to properly gauge energy markets and its failure to see the coming over-supply in the seaborne coal trade," Buckley said. He noted in particular Peabody's leveraged acquisition Macarthur Coal Ltd (Australia), in 2011, for a top of the cycle A$4.9 billion.
Sanzillo said Peabody's bankruptcy marks the end of an era that can be traced to the 1990s, when coal companies began to rely more on public equity markets rather than private energy and mineral interests: "Now that they have burned through energy industry deep pockets, multi-decade long government subsidy programs and public equity markets they must find others sources of capital. New investors will demand a level of innovation and discipline that has so far been lacking."
Sanzillo cited one company number in particular: "Peabody in 2013 reporting 9.285 billion tons of coal in its reserves, and in 2015 reducing that to 6.3 billion tons. Most of that change comes from write-offs of reserves that are no longer minable by current market economics."
Buckley and Sanzillo noted that Peabody's bankruptcy puts taxpayers in both Australia and the U.S. at risk from "self-bonding" allowances and underfunded rehabilitation bonds in which the company promised to pay for billions of dollars in cleanup costs and that Peabody will probably now try to dodge.
Peabody's restructuring, they said, should include ample set-asides for those costs."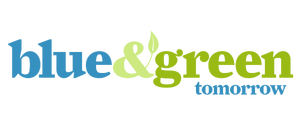 7 New Technologies That Could Radically Change Our Energy Consumption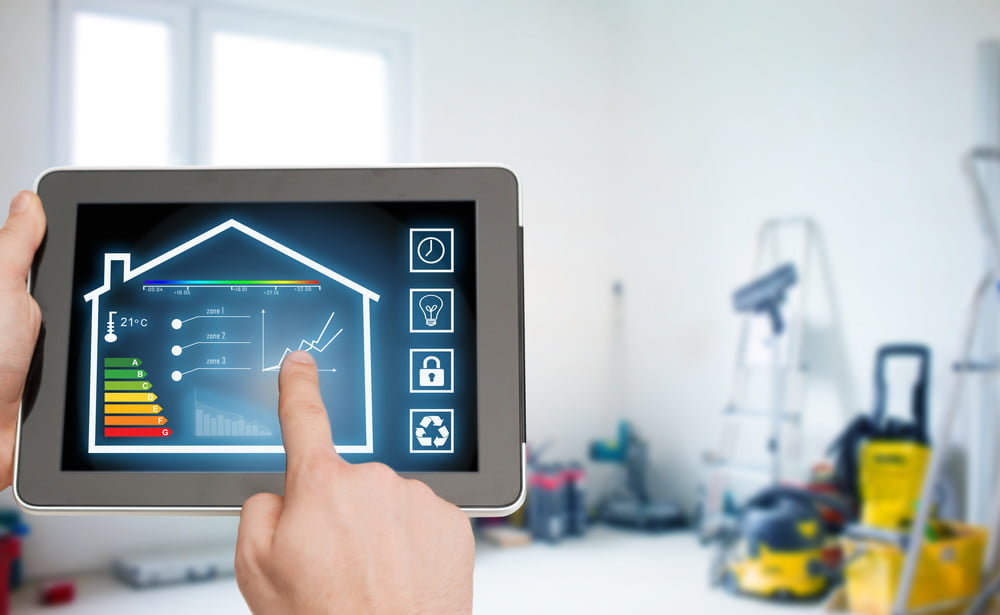 Most of our focus on technological development to lessen our environmental impact has been focused on cleaner, more efficient methods of generating electricity. The cost of solar energy production, for example, is slated to fall more than 75 percent between 2010 and 2020.
This is a massive step forward, and it's good that engineers and researchers are working for even more advancements in this area. But what about technologies that reduce the amount of energy we demand in the first place?
Though it doesn't get as much attention in the press, we're making tremendous progress in this area, too.
New Technologies to Watch
These are some of the top emerging technologies that have the power to reduce our energy demands:
Self-driving cars. Self-driving cars are still in development, but they're already being hailed as potential ways to eliminate a number of problems on the road, including the epidemic of distracted driving ironically driven by other new technologies. However, even autonomous vehicle proponents often miss the tremendous energy savings that self-driving cars could have on the world. With a fleet of autonomous vehicles at our beck and call, consumers will spend less time driving themselves and more time carpooling, dramatically reducing overall fuel consumption once it's fully adopted.
Magnetocaloric tech. The magnetocaloric effect isn't exactly new—it was actually discovered in 1881—but it's only recently being studied and applied to commercial appliances. Essentially, this technology relies on changing magnetic fields to produce a cooling effect, which could be used in refrigerators and air conditioners to significantly reduce the amount of electricity required.
New types of insulation. Insulation is the best asset we have to keep our homes thermoregulated; they keep cold or warm air in (depending on the season) and keep warm or cold air out (again, depending on the season). New insulation technology has the power to improve this efficiency many times over, decreasing our need for heating and cooling entirely. For example, some new automated sealing technologies can seal gaps between 0.5 inches wide and the width of a human hair.
Better lights. Fluorescent bulbs were a dramatic improvement over incandescent bulbs, and LEDs were a dramatic improvement over fluorescent bulbs—but the improvements may not end there. Scientists are currently researching even better types of light bulbs, and more efficient applications of LEDs while they're at it.
Better heat pumps. Heat pumps are built to transfer heat from one location to another, and can be used to efficiently manage temperatures—keeping homes warm while requiring less energy expenditure. For example, some heat pumps are built for residential heating and cooling, while others are being used to make more efficient appliances, like dryers.
The internet of things. The internet of things and "smart" devices is another development that can significantly reduce our energy demands. For example, "smart" windows may be able to respond dynamically to changing light conditions to heat or cool the house more efficiently, and "smart" refrigerators may be able to respond dynamically to new conditions. There are several reasons for this improvement. First, smart devices automate things, so it's easier to control your energy consumption. Second, they track your consumption patterns, so it's easier to conceptualize your impact. Third, they're often designed with efficiency in mind from the beginning, reducing energy demands, even without the high-tech interfaces.
Machine learning. Machine learning and artificial intelligence (AI) technologies have the power to improve almost every other item on this list. By studying consumer patterns and recommending new strategies, or automatically controlling certain features, machine learning algorithms have the power to fundamentally change how we use energy in our homes and businesses.
Making the Investment
All technologies need time, money, and consumer acceptance to be developed. Fortunately, a growing number of consumers are becoming enthusiastic about finding new ways to reduce their energy consumption and overall environmental impact. As long as we keep making the investment, our tools to create cleaner energy and demand less energy in the first place should have a massive positive effect on our environment—and even our daily lives.
Responsible Energy Investments Could Solve Retirement Funding Crisis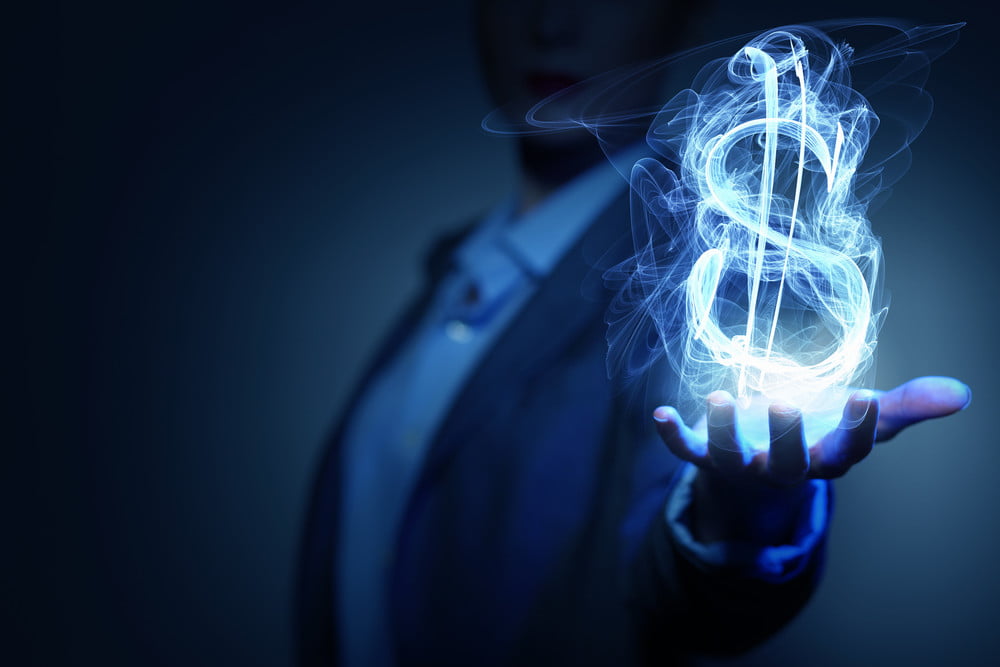 Retiring baby-boomers are facing a retirement cliff, at the same time as mother nature unleashes her fury with devastating storms tied to the impact of global warming. There could be a unique solution to the challenges associated with climate change – investments in clean energy from retirement funds.
Financial savings play a very important role in everyone's life and one must start planning for it as soon as possible. It's shocking how quickly seniors can burn through their nest egg – leaving many wondering, "How long your retirement savings will last?"
Let's take a closer look at how seniors can take baby steps on the path to retiring with dignity, while helping to clean up our environment.
Tip #1: Focus & Determination
Like in other work, it is very important to focus and be determined. If retirement is around the corner, then make sure to start putting some money away for retirement. No one can ever achieve anything without dedication and focus – whether it's saving the planet, or saving for retirement.
Tip #2: Minimize Spending
One of the most important things that you need to do is to minimize your expenditures. Reducing consumption is good for the planet too!
Tip #3: Visualize Your Goal
You can achieve more if you have a clearly defined goal in life. This about how your money can be used to better the planet – imagine cleaner air, water and a healthier environment to leave to your grandchildren.
Investing in Clean Energy
One of the hottest and most popular industries for investment today is the energy market – the trading of energy commodities. Clean energy commodities are traded alongside dirty energy supplies. You might be surprised to learn that clean energy is becoming much more competitive.
With green biz becoming more popular, it is quickly becoming a powerful tool for diversified retirement investing.
The Future of Green Biz
As far as the future is concerned, energy businesses are going to continue getting bigger and better. There are many leading energy companies in the market that already have very high stock prices, yet people are continuing to investing in them.
Green initiatives are impacting every industry. Go Green campaigns are a PR staple of every modern brand. For the energy-sector in the US, solar energy investments are considered to be the most accessible form of clean energy investment. Though investing in any energy business comes with some risks, the demand for energy isn't going anywhere.
In conclusion, if you want to start saving for your retirement, then clean energy stocks and commodity trading are some of the best options for wallets and the planet. Investing in clean energy products, like solar power, is a more long-term investment. It's quite stable and comes with a significant profit margin. And it's amazing for the planet!