Exclusive Interview: Justin Francis, CEO of Responsible Travel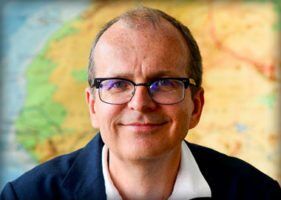 It's not often that you connect a CEO with the words honesty, caring and integrity but Justin Francis is far from an ordinary CEO.
Justin set up Responsible Travel 15 years ago to help travellers live their dreams through authentic adventures whilst ensuring that local people and wildlife benefit. His ultimate goal is to prove that this model is successful and therefore be a catalyst for change across the whole industry.
"I don't see myself as a traditional business person. I'm an activist using business as a tool to change the world."
Justin developed this passion for 'doing business better' whilst working with Anita Roddick at The Body Shop. 'She taught me that a business should judge itself by how it treats the poor and the weak. I wanted to take this mantra to tourism'. Anita was so impressed with Justin's vision for a more caring travel industry that she became a primary investor in the business. 'Together we wrote a list to break all the rules of mainstream tourism'.
Having never travelled aboard until his late teens, he's certainly made up for it now. One experience that defined his travel philosophy was visiting the San people in Namibia. 'Our guide was sick so asked if I'd be comfortable going on a hunt alone with the bushmen. I jumped at the chance to have a truly authentic adventure – this wasn't a show for tourists – this was an insight into their way of life. I was even able to contribute to the hunt in a small way by retrieving a hunting stick that one of the elders had left behind. If only for a few moments, I felt that I belonged in Namibia with the San people. I believe the feeling of 'belonging' is the most sacred achievement in travel.'
"At £100M, I think we might have the biggest honesty box in the world. By showing our partners trust, we've foraged fantastic relationships."
Anyone still doubting that a business can be profitable and ethical will be left eating their words when they hear that Responsible Travel is now the world's largest platform for ethical tour providers (with a rigorous system in place to ensure each company fits the guidelines to be represented in the site). The company is growing by 30% each year with its profits dependent on an 'Honesty Box' where tour providers voluntarily declaring their commission.
Justin might have learnt marketing at a world-renowned New York advertising agency – making ads to sell roll up cigarettes and sugary cereals – but his drive to use creativity and communication for ethical business has lead him to become one of the UK's most renowned social entrepreneurs. It's not surprising that Justin has been named one of The Times 50 most influential people in travel.
In 140 characters or less – who is Responsible Travel?
An online travel site which matches travellers with authentic and life-enriching adventures worldwide to help them live their travel dreams.
What was the driver for creating Responsible Travel– what gap did it fill?
Responsible Travel was born out of my personal travel experiences. 25 years ago I travelled because I wanted to learn more about the world and about myself. I read about a place called the Mountains of the Moon  – who wouldn't be seduced by the name? So 25 years ago I did go to this extraordinary mountain range in East Africa, and travelled on foot, by canoe, motor bike, ferry, beer lorry and local bus from Kenya to Cape Town over nine months. Along the way I also learnt first-hand about the impacts of tourism – good and bad – on local places and people.
Ten years later, after working at the Body Shop alongside Anita Roddick, I was determined to create a business which could combine my love for travel with something that could be a force for social good. Responsible Travel was the outcome. I co-founded the company with Professor Harold Goodwin, a fellow pioneer in the creation of responsible tourism and a leading academic on the subject. The vision and purpose was to play a role in the creation of a more caring tourism industry – creating a marketplace for responsible holidays; a worldwide Responsible Tourism Awards Scheme to recognise the best of the best; and by being activists for more responsible tourism around the world.
While at the time there were a number of smaller travel companies starting to do great work in responsible tourism, there was nothing which brought these together and which helped them reach a wider market. That's what Responsible Travel has done. We now offer the world's largest collection of responsible holidays in one place – all carefully screened for the benefits they bring to local communities and environments – and reach a global audience of travellers.
Who does it primarily serve?
People looking for a holiday! We believe that if you treat people and places fairly they will be much more inclined to  give you the opportunity to get closer to their culture, wildlife and landscapes – it's a win-win situation. You get a better, more memorable holiday, and local communities and conservation benefit from your visit.
What difference does Responsible Travel want to make?
Ultimately our aim is to help create a more caring tourism industry but to do this we need to show that a more caring form of tourism is commercially successful. Tesla transformed prospects for electric cars, from essentially being dead in the water, to being an exciting, and widely accepted part of the automobile industry.  Our ambition is to do the same for responsible tourism. To popularise it so it is widely accepted by tourists and the tourism industry, to create greater customer demand for it, to excite people about responsible tourism and to show the world that any type or tourism, from niche to mainstream can be more responsible. We hope we've made a start – since the start of 2015 we've grown 30% – the quickest in our 15 year history.
What are the barriers to making that difference?
The main barrier is a preconception from the mainstream /mass tourism industry that you can't make money through responsible tourism, that tourists don't care about the issue. While some companies will make efforts to be more responsible if they have to or are asked to, there is still general view that it doesn't make for good business. Our vision is to challenge this view, to prove that responsible tourism is commercially successful. We have to show how responsible tourism leads to better holidays, driving customer demand. This is where the power to drive real change lies.
Who's helping you overcome those barriers?
Our customers! 90% of our customers have rated their holiday 4 or 5 out of 5 – each of the reviews on our site are completely unedited and independent and prove that a more responsible way to travel leads to better holiday experiences. We're also growing the fastest we've ever seen – 30% year on year since the start of 2015 – and we need to reflect that.
What needs to happen in the travel and leisure industry to accelerate the growth of responsible travel generally?
There needs to be customer demand – in order to grow responsible tourism in the in travel industry we need to show that it makes real commercial sense. That's why we're excited to share that since the start of 2015 we have been growing by 30% each year – the fastest growth we've ever recorded. While there are lots of activists, academics and advisers lobbying governments to look at tourism in a more responsible way there needs to be more people like Responsible Travel exciting tourists about it.
How can people – individuals and organisations – find out more about Responsible Travel?
Our website – http://www.responsibletravel.com or call our helpdesk team on 01273 823700.  Or follow us on social media – Facebook, twitter @r_travel or #DreamersDo, Instagram or YouTube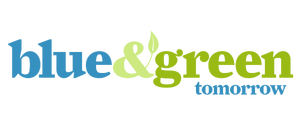 How the Auto Industry is Lowering Emissions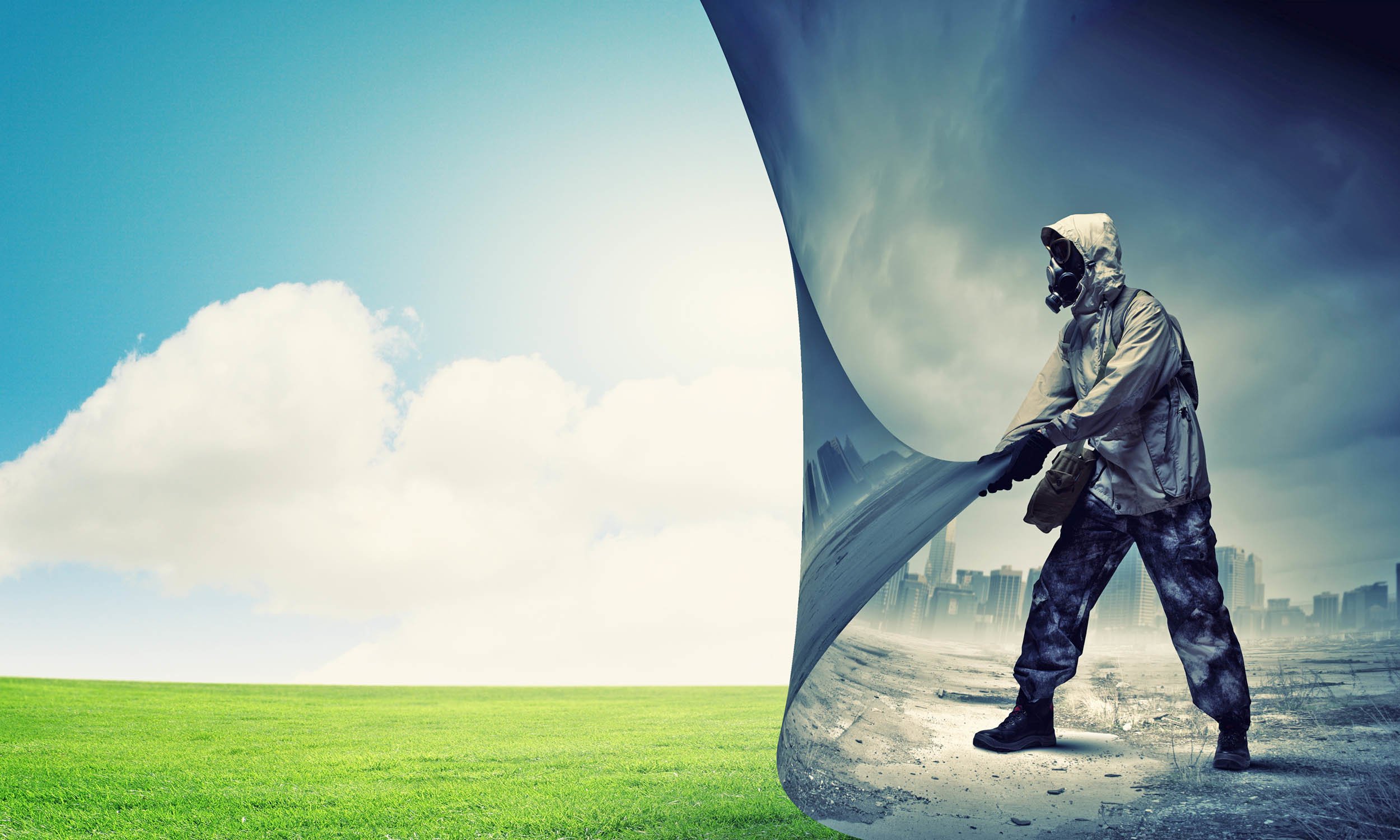 Currently, the automotive industry is undergoing an enormous change in a bid to lower carbon emissions. This has been pushed by the Government and their clean air plans, where they have outlined a plan to ban the sale of petrol and diesel cars by 2040.
Public Health Crisis
It is said that the levels of air pollution lead to 40,000 early deaths in the UK, with London being somewhere that is particularly bad. This has led to the new T-Charge, where heavy polluting cars will pay a new charge on top of the existing congestion charge. Other cities have taken action too, with Oxford recently announcing that they will be banning petrol and diesel cars from the city centre by 2020.
Eco-Friendly Vehicles
It is clear that the Government is taking action, but what about the auto industry? With the sale of petrol and diesel plummeting and a sharp rise in alternatively fuelled vehicles, it is clear that the industry is taking note and switching focus to green cars. There are now all kinds of fantastic eco-friendly cars available and a type to suit every motorist whether it is a small city car or an SUV.
Used Cars
Of course, it is the cars that are currently on the road that are causing the problem. The used car market is enormous and filled with polluting automobiles, but there are steps that you can take to avoid dangerous automobiles. It is now more important than ever to get vehicle checks carried out through HPI, as these can reveal important information about the automobile's past and they find that 1 in 3 cars has a hidden secret of some kind. Additionally, they can now perform recall checks to see if the manufacturer has recalled that particular automobile. This allows people to shop confidently and find vehicles that are not doing as much damage to the environment as others.
Public Perception
With the rise in sales of alternatively fuelled vehicles, it is now becoming increasingly more common to see them on UK roads. Public perception has changed drastically in the last few years and this is because of the air pollution crisis, as well as the fact that there are now so many different reasons to switch to electric cars, such as Government grants and no road tax. A similar change in public opinion has happened in the United States, with electric car sales up by 47% in 2017.
Progress
The US is leading the way for lowering emissions as they have declined by 758 million metric tons since 2005, which is the largest amount by far with the UK in second with a decline of 170 million metric tons. Whilst it is clear that these two nations are doing a good job, there is still a lot of work that needs to be done in order to improve the air quality and stop so many premature deaths as a result of pollution.
With the Government's plans, incentives to make the change and a change in public perception, it seems that the electric car revolution is fully underway.
Consumers Investing in Eco-Friendly Cars with the UK Green Revolution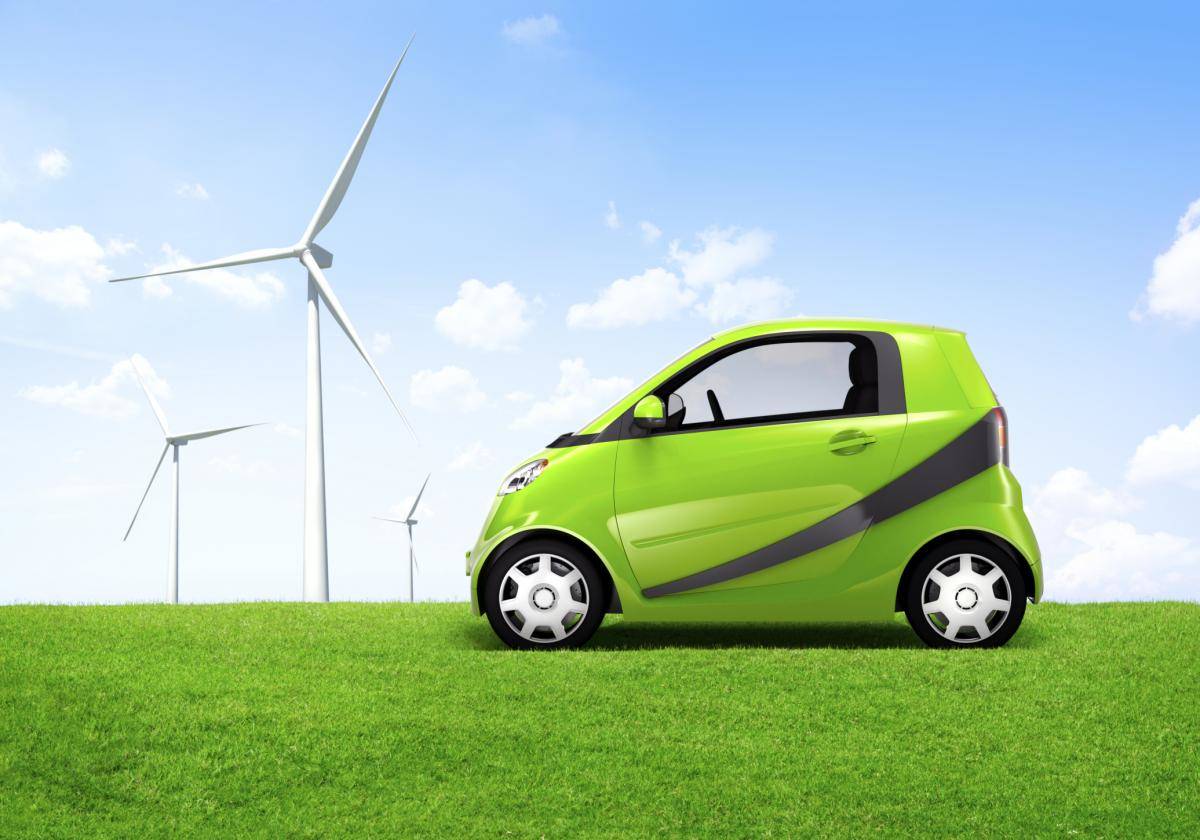 The UK public appears to be embracing the electric car UK Green Revolution, as recent statistics reveal that more and more consumers are making the switch from petrol and diesel to electric or alternatively fuelled vehicles. The demand for diesel fell by almost a third in October compared to last year, whilst hybrid and electric cars rose by a staggering 36.9%.
Time for UK Green Revolution Change
So, what is the reason for this sudden change? This comes down to the current situation in the UK, which has led to people embracing eco-friendly technologies and automobiles. One of the main reasons is the Government's clean air plans, which includes the impending 2040 ban on petrol and diesel automobiles. There is then the rollout of the T-Charge in London, the city of Oxford announcing that they will be banning petrol and diesel from the city centre by 2020 and various other big announcements which take up a lot of space and time in the UK press.
h2>Diesel's Reputation
In addition to this, the negative publicity against diesel has had a huge impact on the UK public. This has led to a lot of confusion over emissions, but actually, the newest low emission diesel automobiles will not face restrictions and are not as bad to drive as many believe. Most notably, German brand Volkswagen has been affected due to the emissions scandal in recent times. It was discovered that some emissions controls for VW's turbocharged direct injection diesel engines were only activated during laboratory testing, so these automobiles were emitting 40 times more NO in real-world driving. As a result of this and all the negative publicity, the manufacturer has made adaptations and amended their vehicles in Europe. Additionally, they have made movements to improve the emissions from their cars, meaning that they are now one of the cleaner manufacturers. Their impressive range includes the Polo, Golf and Up, all of which can be found for affordable prices from places like Unbeatable Car.
The Current Market
The confusion over the Government's current stance on diesel has clearly had a huge impact on the public. So much so that the Society of Motor Manufacturers and Traders (SMMT) has called on the Government to use the Autumn Budget to restore stability in the market and encourage the public to invest in the latest low emission automobiles. SMMT believes that this is the fastest and most effective way to address the serious air quality concerns in this country.
Incentives
One way that the Government has encouraged the public to make the switch is by making incentives. Motorists can benefit from a grant when they purchase a new plug-in vehicle, plus there are benefits like no road tax for electric vehicles and no congestion charge. When these are combined with the low running costs, it makes owning an electric automobile an appealing prospect and especially because there are so many great models available and a type to suit every motorist. One of the main reasons holding motorists back is the perceived lack of charging points. However, there are currently over 13,000 up and down the country with this number rapidly increasing each month. It is thought that the amount of charging points will outnumber petrol stations by 2020, so it is easy to see more and more motorists start to invest in electric cars way ahead of the 2040 ban.
It is an interesting time in the UK as people are now embracing the electric car revolution. The Government's clean air plans seem to have accelerated this revolution, plus the poor publicity that diesel has received has only strengthened the case for making the switch sooner rather than later.