How to Limit Your Environmental Impact After a Home Remodel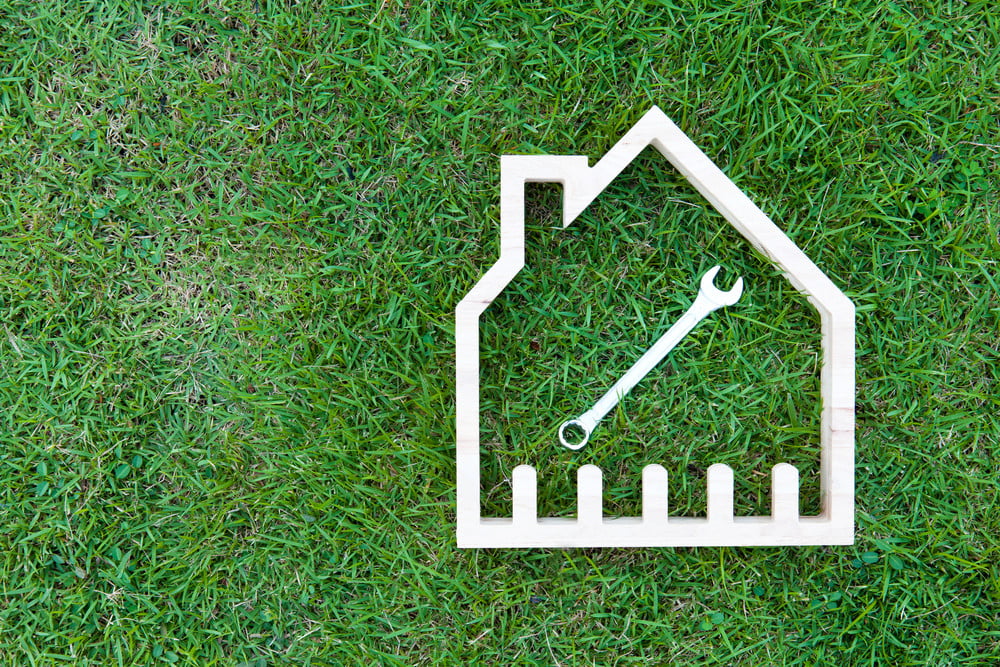 Embracing green practices can help protect the planet, but they can sometimes be a challenge to put into action. However, the extra effort is often well worth it; not only will you be making a positive impact on the environment, but you may also save some money by doing so. And when it comes to a home improvement project, you'll want to go as green as possible. High-efficiency appliances and sustainable building materials can make a huge difference in how well your home functions (and they might even lower your monthly energy bills).
But if you aren't inclined to fill your home with fancy features or responsibly sourced materials, you can still do your part by making sure the cleanup of your home renovation is an eco-friendly one. You might be surprised to learn that construction and demolition materials — like concrete, brick, wood, asphalt, metal, glass, plastics, and other products — present a big problem when they're not disposed of properly. In fact, the EPA estimates that in 2014, 534 million tons of construction and demolition debris were generated in the United States. That's more than twice the amount of generated municipal solid waste. Building debris alone accounts for one-third of all solid waste in America. And although a lot of these discarded materials end up in our nation's landfills, a huge portion of it could be recycled or reused in some way.
By putting these products to better use, we'd not only reduce environmental impact but would also keep building project expenses down, stimulate the economy via the recycling industry, and conserve valuable landfill space. And if that's not enough incentive to be more thoughtful about your post-remodeling plans, consider the fact that you could get a nice tax write-off for the furniture, appliances, and textiles you choose to donate instead of leaving out by the curb! So how can you make a difference during and after your next renovation? Keep reading to find out.
Consider Using Sustainable Materials When Possible
If you really want to reduce your carbon footprint, you'll probably want to use at least some eco-friendly components in your redesign. Whether it's reclaimed flooring, recycled countertops, LED lighting, green or solar roofing, high-efficiency appliances, or even low-VOC paints (which have little to no harmful chemicals), you'll find that it's never been more convenient to make an environmentally responsible choice. You may also want to give some thought to forgoing the brand-spanking-new for pre-owned, which can allow you to give new life to a higher-end product without paying top dollar.
Should eco-friendly options be a top priority to your family, you should also take steps to work with a truly eco-conscious contractor on your project. These days, a lot of professionals may imply that they follow green building standards without having the credentials to back it up. There are numerous kinds of certifications that show a contractor has the proper knowledge and experience. You'll want to check for those, rather than assuming that a company's "greenwashed" marketing means they follow recognized eco-friendly standards.
When you are buying sustainable materials, it is important to treat them as an investment. Don't be afraid to take out a loan if you need to. Even a payday loan can be a good idea if you have bad credit, because the improvements will pay themselves over time.
Repurpose and Reuse What You Can
Whether or not you decide to incorporate newer, eco-friendly elements into your design, you can practice environmental responsibility by repurposing and/or reusing components you already own. Instead of tossing out scrap metal, old tools, or rocks, you could create an art piece in your outdoor space or a decorative fence to add character and privacy to your property. And rather than buying all new furniture, cabinets, sinks, or flooring, see whether these items might be able to be installed elsewhere in your home. You can instantly give your laundry room, garage, or basement a facelift — or you may be able to save yourself time and money during a demolition by refacing your current cabinets and adding new hardware to freshen up the kitchen or bathroom. As long as these pieces are in good shape, you can go the green route (and keep green in your wallet) by repurposing or revitalizing whatever you can.
Donate or Sell What You Don't Need
You can help the earth and a worthy cause by opting to donate gently used furniture, appliances, and even some construction and renovation materials to local nonprofit organizations. This will keep these items out of landfills and will help others in need — plus, you can write-off your donation on your tax return. You can donate working appliances (like refrigerators, washing machines, stoves, and sometimes dishwashers), fixtures (like toilets, bathtubs, and sinks, as long as they don't have chips in the porcelain), cabinets, doors, windows, flooring, light fixtures, knobs and handles, and even lumber. There are also organizations that allow you to donate carpeting for reuse or recycling. Habitat For Humanity's ReStore locations are a good one-stop shop where you can unload these items for a good cause, but there are many other charities that would be grateful to receive many of these products.
If you've got an antique, rare, or unique items and could use some extra cash for your own renovation, you could potentially sell them to a collector or someone who restores historic homes. For example, vintage windows, sinks, cabinets, and vanities are often in-demand. Just make sure that the site you use is reputable and that you take precautions if a buyer comes to see the item in person.
When All Else Fails, Remember to Recycle
Although more than 70% of the million tons of garbage we produce on a yearly basis can be recycled, it's easy to underestimate just how much you could recycle in your home. Metal, porcelain, ceramics, fabrics, tile, brick, concrete, asphalt, and more can all be sent to the recycling plant to be turned into new materials. In California, builders actually have to recycle 90% of their inert materials. One California family recycled a whopping 80% of their entire home (and earned a $100,000 tax write-off in the process).
Keep in mind that each kind of material needs to be dealt with in a different way prior to recycling. Metals, for instance, should be cleaned and sorted before you can sell them for scrap. You can also send scrap back to the manufacturer to be melted down. Recycling treated timber differs from recycling untreated timber, so you'll want to talk to recycling services in your area to ensure you're following proper procedures. And although the steel and other metals in your appliances can be recycled, you'll need to remove refrigerants and compounds first. You can also work with a green demolition company (which may have ties to local charities) to ensure everything is recycled or reused in the way it should be.
Clean Up Your Reno Clean-Up
Sure, it may be a whole lot easier to throw renovation waste materials in a dumpster and have them hauled away. But if you do that, you'll be personally contributing to our planet's plight. By taking the time to donate, reuse, and recycle the materials you can, you'll feel proud of the positive impact you make for the Earth and for families in need. And don't forget: your efforts can make you some extra dough, too. It may take a bit of extra planning, but with so many easy ways to put these materials to good use, it's never been more convenient to make the old new again.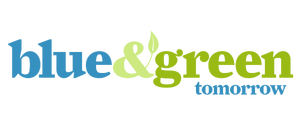 4 Common Items That Can be Reused Again and Again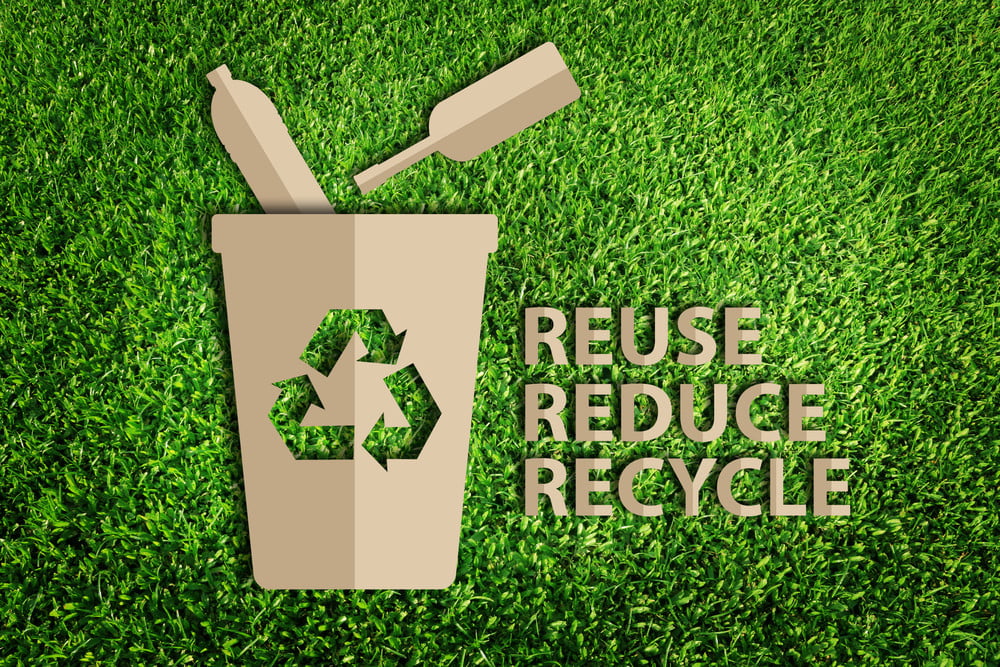 As a society we are getting much better at taking our obligations to the world and environment around us more seriously. This is undoubtedly a good thing! The effects of climate change are beginning to manifest across the world, and this is turning the issue from an abstract threat into a very real danger. Trying to introduce some greener, more eco-friendly practices into your life isn't just a great way of doing something beneficial for society and the world around you. It is a wonderful way of engaging positively with the world and carries with it numerous psychological benefits.
Being a greener, more ecologically friendly person doesn't require any dramatic life changes. Breaking or making a few small habits is all it takes to make your life a greener one. In this article we look at one of the easiest, yet most effective green practices to get into: reusing everyday items.
Jars and Containers
Glass and metal are widely recycled, and recycling is a good thing! However, consider whether any containers you buy, whether it's a tub of ice cream or a jar of coffee, can be washed out and reused for something else. Mason jars, for example, can be used to store homemade pasta sauce and can be washed for future use. Once you start thinking about it, you will find endless opportunities to reuse your old containers.
Soda Bottles
An ice-cold soda is a wonderful treat on a hot day, but buying soda can get expensive, and the manufacturing and distribution of the drinks themselves isn't great for the environment. However, by holding on to your old soda bottles and repurposing them as water bottles, you can save money on drinks, or use them to measure out water for your garden.
Plastic Bags
Most of the time groceries come in paper bags, which are better for the environment than the plastic alternatives, but they are less durable and thus harder to reuse. Whenever the store places your items in a plastic bag, hang onto it so you can reuse the bags again. If you want to take it one step further, consider looking into buying some personalized recycled bags. These bags are designed to last for a long time and are made of recycled materials. They look striking and unique, they'll turn heads, and maybe even attitudes!
Seeds
If you're a keen gardener, then you will already probably know how to reseed your plants in order to ensure a fresh crop after each plant's lifecycle. If you have space in your garden, or haven't yet tried your hand at gardening, then consider planting a small vegetable plot. Growing your own veggies means that you'll be helping to cut back on the emissions generated by their transport and production. The best part about growing your own food in this way is that, by harvesting properly and saving the seeds, you can be set up with fresh vegetables for life!
Reusing and recycling common household items is an easy way to make your world a little bit greener. Once you start looking for these opportunities you'll realize that they're everywhere!
These 5 Green Office Mistakes Are Costing You Money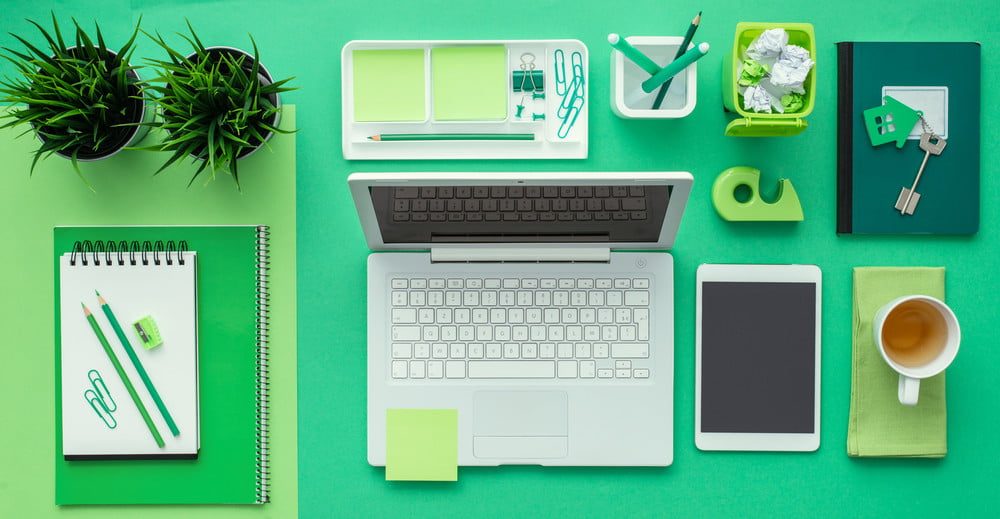 The sudden interest in green business is very encouraging. According to recent reports, 42% of all companies have rated sustainability as an important element of their business. Unfortunately, the focus on sustainability will only last if companies can find ways to use it to boost their ROI.
Many businesses get so caught up in being socially conscious that they hope the financial aspect of it takes care of itself. The good news is that there are plenty of ways to go green and boost your net income at the same time.
Here are some important mistakes that you will want to avoid.
Only implementing sustainability on micro-scale
The biggest reason that brands are going green is to improve their optics with their customers. Too many businesses are making very minor changes, such as processing paperwork online and calling themselves green.
Customers have become wary of these types of companies. If you want to earn their business, you are going to need to go all the way. Bring in a green business consultant and make every feasible change to demonstrate that you are a green organization from top to bottom.
Not prioritizing investments by long-term ROI
It isn't realistic to build an entirely green organization overnight. You will need to allocate your capital wisely.
Before investing in any green assets or services, you should always conduct a long-term cost benefit analysis. The initial investment for some green services may be over $20,000. If they don't shave your cost by at least $3,000 a year, they probably aren't worth the investment.
Determine which green investments will have the best pay off over the next 10 years. Make these investments before anything else. Then compare your options within each of those categories.
Implementing green changes without a plan
Effective, long-term planning is the key to business success. This principle needs to be applied to green organizations as well.
Before implementing a green strategy, you must answer the following questions:
How will I communicate my green business philosophy to my customers?
How will running a green business affect my revenue stream?
How will adopting green business strategies change my monthly expenses? Will they increase or decrease them?
How will my company finance green upgrades and other investments?
The biggest mistake that too many green businesses make is being overly optimistic with these forecasts. Take the time to collect objective data and make your decisions accordingly. This will help you run a much more profitable green business.
Not considering the benefits of green printing
Too many companies believe that going paperless is the only way to run a green organization. Unfortunately, going 100% paperless it's not feasible for most companies.
Rather than aim for an unrealistic goal, consider the option of using a more environmentally friendly printer. It won't be perfect, but it will be better than the alternative.
According to experts from Doranix, environmental printers have several benefits:
They can process paper that has been completely recycled.
They consume less energy than traditional printers.
They use ink that is more environmentally friendly.
You want to take a look at different green printers and compare them. You'll find that some will meet your needs as a green business.
Poorly communicating your green business strategy to customers
Brand positioning doesn't happen on its own. If you want to run a successful green business, you must communicate your message to customers as clearly as possible. You must also avoid the appearance that you are patronizing them.
The best approach is to be clear when you were first making the change. I'll make an announcement about your company's commitment to sustainability.
You also want to reinforce this message overtime by using green labels on all of your products. You don't have to be blatant with your messaging at this stage. Simply provide a small, daily reminder on your products and invoices.
Finally, it is a good idea to participate in green business seminars and other events. If your community has a local Green Chamber of Commerce, you should consider joining as well.