Most Popular Interviews 2015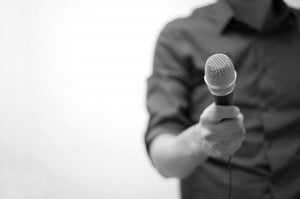 We talk to a lot of people and occasionally persuade a brave few to submit to a Blue & Green interview. We only interview the people we think are making a significant difference in sustainability so we don't need to be a John Humphreys/Jeremy Paxman. We're much nicer than that. Enjoy reading them again or the ones you missed first time round.
| join our growing community: sign-up to our newsletter and connect on twitter, facebook or linkedin | Vote for the Sustainable Personality of the year 2015 today

Troy Wiseman: The little known but critical component of our daily lives – Activated Carbon
Activated carbon has traditionally been made from coal, hardwoods, and more recently coconut shell, as well as other nut shell waste. We've been seeing more and more evidence that bamboo can make a good alternative, and so we set out to find out more by interviewing Troy Wiseman, CEO of EcoPlanet Bamboo. Read more.
Mather Carscallen, President, and CEO of SabrTech
Six seafood innovators capped the Fish 2.0 Competition Finals & Sustainable Seafood Innovation Forum in Palo Alto. We speak to one of the winners founder, President, and CEO of SabrTech, Mather Carscallen.
Jochen Zeitz – Visionary, Businessman, Philanthropist
How to introduce Jochen Zeitz? The youngest CEO to head a public company in Germany, a member of the Board of Directors of Harley-Davidson and chair of their sustainability committee, creator of the not-for-profit Zeitz Foundation of Intercultural Ecosphere Safety and The Long Run and co-founder, with Sir Richard Branson, of the B Team. In a word, cool. Having a rare quiet moment he answered a few of our questions. Read more.
Carl Pope, Special advisor on climate to Michael R. Bloomberg
Michael R. Bloomberg, The U.N. Secretary-General's Special Envoy for Cities & Climate Change, recently commented (2nd October) on India's commitment to curb greenhouse gas emissions 35 percent by 2030. We took that opportunity to ask a few questions of Carl Pope: Bloomberg's Special advisor on climate. Read more.
Michael Meehan, Chief Executive of GRI
Michael has been a Chief Executive, entrepreneur, and advisor in technology and sustainability for almost 20 years and has advised multinationals and governments globally, including the White House, United Nations Framework Convention on Climate Change (UNFCCC), and the California State Senate. Michael is currently Vice Chairman of the Board of the Natural Capital Coalition (NCC). Michael was voted one of the "Top CEOs to Follow" by BusinessWeek magazine and is the inventor of several clean technology patents. He has led several companies as CEO around the world, focused on the intersection of technology, sustainability, and innovation. He speaks to Blue & Green. Read more.
Andrew Behar, CEO of As You Sow
Andrew Behar, As You Sow CEO, has 30 years of experience as a Senior Executive and strategist in the clean-tech, communications, and life science sectors. Prior to joining As You Sow, Andrew founded and was CEO of a clean-tech start-up developing innovative fuel cell technologies. He served as COO for a social media agency focused in the sustainability space and has been a strategic consultant in the non-profit sector. He has founded and run start-ups in the medical device and communications areas and serves on the boards of several high-tech innovation companies. Andrew is also an elected board member of US-SIF, the Forum for Sustainable and Responsible Investment. Today he talks to Blue & Green. Read more.
Raj Thamotheram, CEO of Preventable Surprises, talks about Forceful Stewardship
Dr Raj Thamotheram is the CEO and co-founder of Preventable Surprises. He is a well-recognised thought-leader on how companies and investors can adapt to put people and planet on par with profit and so deliver long-term value to their clients/customers and society. He has held senior positions in the pension fund and investment management industries and the NGO world.  In 2013 he asked, "We've had 20 years of sustainable investment and is the world getting any better?" Today he talks to Blue & Green about Forceful Stewardship. Read more.
Dr. Moses Ikiara, PhD, MBS Managing Director KenInvest
Kenya Investment Authority (KenInvest) promotes investments in Kenya. It is responsible for facilitating the implementation of new investment projects, providing After Care services for new and existing investments, as well as organizing investment promotion activities both locally and internationally. We speak to its Managing Director Dr. Moses Ikiara. Read more.
Peter Bakker, President and CEO of WBCSD
Peter Bakker, President and CEO of the World Business Council for Sustainable Development (WBCSD), today launched a report showing that it was possible to deliver 65% of the required carbon emission reductions to meet the UN target of keeping global warming under 2°C. He tells Blue & Green more about the report and the Low Carbon Technology Partnerships initiative. Read more.
Mark Goyder CEO of Tomorrow's Company
After a career in manufacturing businesses, Mark initiated the RSA Tomorrow's Company inquiry into 'the role of business in a changing world'. The resulting report, published in 1995 led to the creation of Tomorrow's Company as an independent, business-led think tank. It also laid the foundations the redefinition of the directors' duties in the 2006 Companies Act. In recent years he has concentrated on the issue of board and investor responsibilities for stewardship, co-authoring a report with the Institute for Family Business on Family Business Stewardship. Today he speaks to Blue & Green. Read more.
Picture credit: media interview stevebustin via Flickr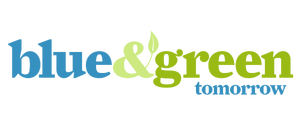 A Good Look At How Homes Will Become More Energy Efficient Soon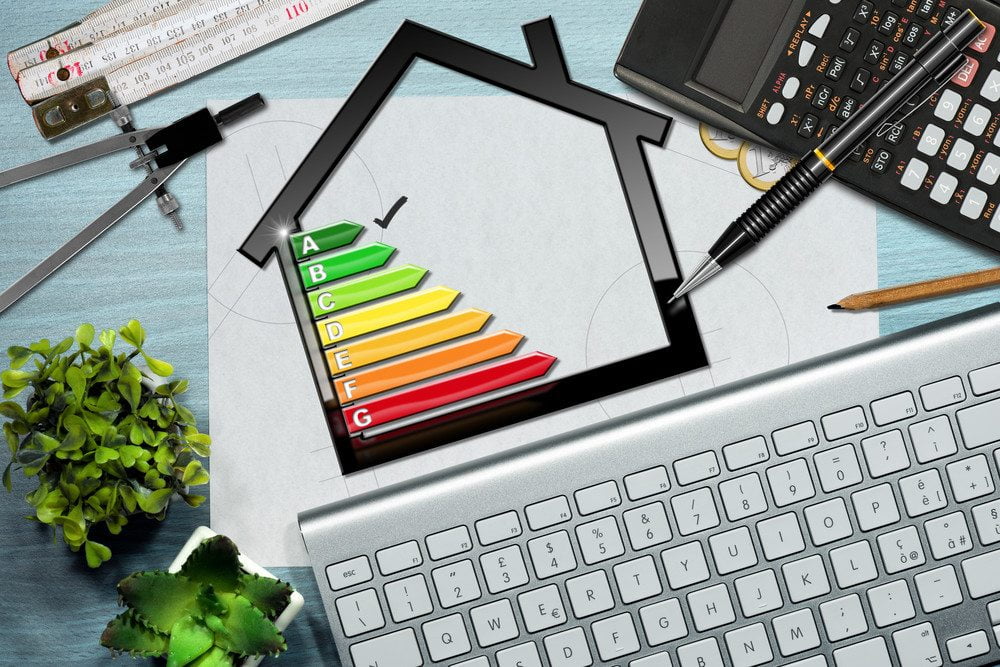 Everyone always talks about ways they can save energy at home, but the tactics are old school. They're only tweaking the way they do things at the moment. Sealing holes in your home isn't exactly the next scientific breakthrough we've been waiting for.
There is some good news because technology is progressing quickly. Some tactics might not be brand new, but they're becoming more popular. Here are a few things you should expect to see in homes all around the country within a few years.
1. The Rise Of Smart Windows
When you look at a window right now it's just a pane of glass. In the future they'll be controlled by microprocessors and sensors. They'll change depending on the specific weather conditions directly outside.
If the sun disappears the shade will automatically adjust to let in more light. The exact opposite will happen when it's sunny. These energy efficient windows will save everyone a huge amount of money.
2. A Better Way To Cool Roofs
If you wanted to cool a roof down today you would coat it with a material full of specialized pigments. This would allow roofs to deflect the sun and they'd absorb less heat in the process too.
Soon we'll see the same thing being done, but it will be four times more effective. Roofs will never get too hot again. Anyone with a large roof is going to see a sharp decrease in their energy bills.
3. Low-E Windows Taking Over
It's a mystery why these aren't already extremely popular, but things are starting to change. Read low-E window replacement reviews and you'll see everyone loves them because they're extremely effective.
They'll keep heat outside in summer or inside in winter. People don't even have to buy new windows to enjoy the technology. All they'll need is a low-E film to place over their current ones.
4. Magnets Will Cool Fridges
Refrigerators haven't changed much in a very long time. They're still using a vapor compression process that wastes energy while harming the environment. It won't be long until they'll be cooled using magnets instead.
The magnetocaloric effect is going to revolutionize cold food storage. The fluid these fridges are going to use will be water-based, which means the environment can rest easy and energy bills will drop.
5. Improving Our Current LEDs
Everyone who spent a lot of money on energy must have been very happy when LEDs became mainstream. Incandescent light bulbs belong in museums today because the new tech cut costs by up to 85 percent.
That doesn't mean someone isn't always trying to improve on an already great invention. The amount of lumens LEDs produce per watt isn't great, but we've already found a way to increase it by 25 percent.
Maybe Homes Will Look Different Too
Do you think we'll come up with new styles of homes that will take off? Surely it's not out of the question. Everything inside homes seems to be changing for the better with each passing year. It's going to continue doing so thanks to amazing inventors.
ShutterStock – Stock photo ID: 613912244
IEMA Urge Government's Industrial Strategy Skills Overhaul To Adopt A "Long View Approach"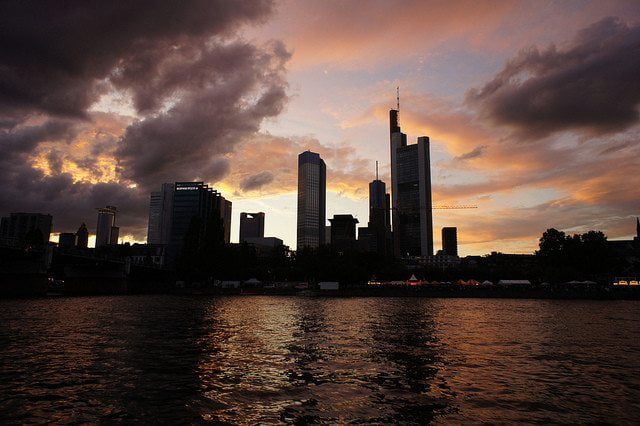 IEMA, in response to the launch of the Government's Industrial Strategy Green Paper, have welcomed the focus on technical skills and education to boost "competence and capability" of tomorrow's workforce.
Policy experts at the world's leading professional association of Environment and Sustainability professionals has today welcomed Prime Minister Teresa May's confirmation that an overhaul of technical education and skills will form a central part of the Plan for Britain – but warns the strategy must be one for the long term.
Martin Baxter, Chief Policy Advisor at IEMA said this morning that the approach and predicted investment in building a stronger technical skills portfolio to boost the UK's productivity and economic resilience is positive, and presents an opportunity to drive the UK's skills profile and commitment to sustainability outside of the EU.
Commenting on the launch of the Government's Industrial Strategy Green Paper, Baxter said today:
"Government must use the Industrial Strategy as an opportunity to accelerate the UK's transition to a low-carbon, resource efficient economy – one that is flexible and agile and which gives a progressive outlook for the UK's future outside the EU.
We welcome the focus on skills and education, as it is vital that tomorrow's workforce has the competence and capability to innovate and compete globally in high-value manufacturing and leading technology.
There is a real opportunity with the Industrial Strategy, and forthcoming 25 year Environment Plan and Carbon Emissions Reduction Plan, to set long-term economic and environmental outcomes which set the conditions to unlock investment, enhance natural capital and provide employment and export opportunities for UK business.
We will ensure that the Environment and Sustainability profession makes a positive contribution in responding to the Green Paper."