Shell abandons Arctic oil drilling: indications not sufficient to warrant further exploration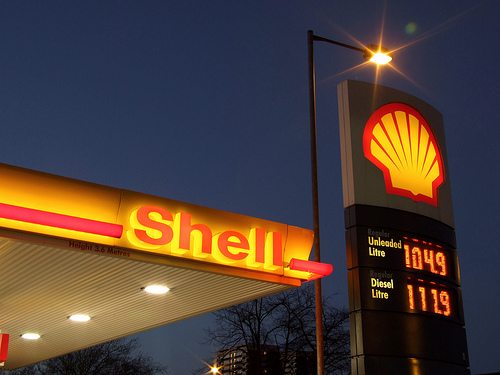 Shell announced today that it was abandoning further work on the controversial Burger J exploration well, located in Alaska's Chukchi Sea.  The Burger J well is approximately 150 miles from Barrow, Alaska, in about 150 feet of water.
Shell drilled the well to a total depth of 6,800 feet this summer. They found indications of oil and gas in the Burger J well, but these are "not sufficient to warrant further exploration in the Burger prospect".  The well will be sealed and abandoned in accordance with U.S. regulations.
"The Shell Alaska team has operated safely and exceptionally well in every aspect of this year's exploration program," said Marvin Odum, Director, Shell Upstream Americas.  "Shell continues to see important exploration potential in the basin, and the area is likely to ultimately be of strategic importance to Alaska and the US. However, this is a clearly disappointing exploration outcome for this part of the basin."
Shell will now cease further exploration activity in offshore Alaska for the foreseeable future. This decision reflects both the Burger J well result, the high costs associated with the project, and the challenging and unpredictable federal regulatory environment in offshore Alaska.
The company expects to take financial charges as a result of this announcement. The balance sheet carrying value of Shell's Alaska position is approximately $3.0 billion, with approximately a further $1.1 billion of future contractual commitments. An update will be provided with the third quarter 2015 results.
Shell holds a 100% working interest in 275 Outer Continental Shelf blocks in the Chukchi Sea. Shell says operations will continue to safely de-mobilize people and equipment from the Chukchi Sea.
Carbon Tracker CEO Anthony Hobley said: "Shell's decision to halt exploration in the Arctic is a win for common sense and capital discipline, but why did it take $7bn of shareholders' money to come to this view? Analysis by Carbon Tracker and others clearly showed that Arctic oil needs much higher prices to give investors a decent return. Yet the decision appears a reluctant pause as Shell suggests it would have continued to drill if it had found more oil and gas and it has only halted exploration 'for the foreseeable future'.
"Shell still does not fully grasp either the need for real capital discipline or that the energy sector is undergoing fundamental technological transformation and it risks wasting billions more of shareholder money.
"Today for example Shell will announce the launch of a new Energy Transitions Commission which dangerously ignores the pace of change being demanded by Governments to keep the world within UN's 2⁰C climate change target. Plans that would see half our power still generated by fossil fuels in 2050 risk putting us on a path to 4⁰C of warming.
"We question the credibility and independence of an Energy Transitions Commission funded by fossil fuel incumbents and Shell's track record on climate change does not inspire us with confidence."
Also commenting on Royal Dutch Shell's announcement that it will cease oil exploration in offshore Alaska for the foreseeable future, Rod Downie, WWF Polar Programme Manager said: "Today the Arctic has seen a reprieve from Shell's irresponsible drilling. Their reckless $7 billion pursuit of oil in this fragile icy habitat puts local people and wildlife, such as polar bears, at risk.
"Shell should now set out to concerned shareholders and the public how it intends to transition its business model to one which is compatible with tackling climate change."
Commenting on news that Shell has stopped Arctic oil and gas exploration off the coast of Alaska after "disappointing" results, Friends of the Earth's CEO Craig Bennett said: "This is wonderful news for the people and wildlife of the Arctic region, but it must become a turning point in the fight to prevent catastrophic climate change.
"Just think what the $7bn Shell spent in the Arctic could have done for our climate and energy system if it had been invested in solar, wind and tidal power, rather than being wasted on looking for yet more oil that we cannot burn?
"The UK Government must see the writing on the wall, and switch its support from fracking and oil to the renewable energy industry – or risk being stuck with outdated, redundant, unusable technologies."
Greenpeace International Executive Director Kumi Naidoo said: "This is a defining day for the Arctic. It's a huge victory for the millions of people who stood up against Shell and a disaster for other oil companies with interests in the region. Shell has gambled big and lost big, both in terms of financial cost and its public reputation. This has become the most controversial oil project in the world, and despite its bluster Shell has been forced to walk away with nothing.
"It's time to make the Arctic ocean off limits to all oil companies. This may be the best chance we get to create permanent protection for the Arctic and make the switch to renewable energy instead. If we are serious about dealing with climate change we will need to completely change our current way of thinking. Drilling in the melting Arctic is not compatible with this shift.
"Greenpeace's campaign to save the Arctic will continue with passion and increased strength. We are campaigning for a protected sanctuary in international waters around the North Pole, and we hope that vision is one step closer after today."
Reacting to news that Shell is ending its Arctic drilling programme, Greenpeace UK executive director John Sauven said: "Big oil has sustained an unmitigated defeat. They had a budget of billions, we had a movement of millions. The 'unpredictable regulatory environment' that forced Shell out of the Arctic is otherwise known as massive pressure from more than 7 million people. For three years we faced them down, and the people won.
"The Save the Arctic movement has exacted a huge reputational price from Shell for its Arctic drilling programme. And as the company went another year without striking oil, that price finally became too high. They're pulling out.
"Now President Obama should use his remaining months in office to say that no other oil company will be licenced to drill in the American Arctic.
"Soon the nations of the world will gather in Paris to negotiate a deal on climate change. Shell's defeat shows which way the wind is blowing. If a movement of seven million people can beat one of world's biggest energy companies, think what we can do when we come together in our tens and hundreds of millions. This is a moment to appreciate that when we assert our power, we can win extraordinary victories in the fight against climate change."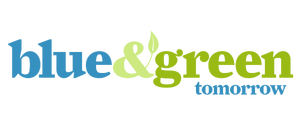 7 New Technologies That Could Radically Change Our Energy Consumption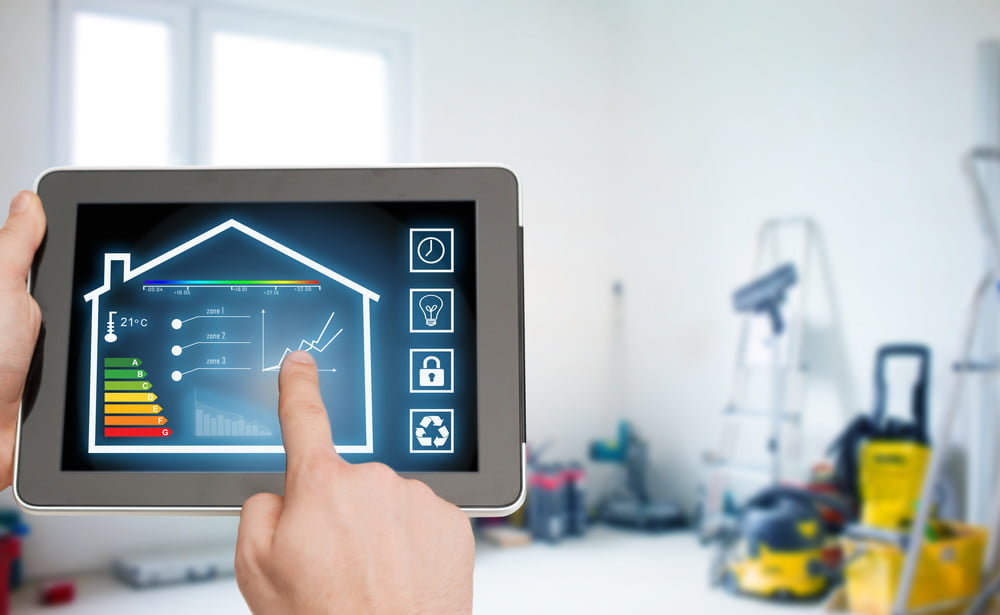 Most of our focus on technological development to lessen our environmental impact has been focused on cleaner, more efficient methods of generating electricity. The cost of solar energy production, for example, is slated to fall more than 75 percent between 2010 and 2020.
This is a massive step forward, and it's good that engineers and researchers are working for even more advancements in this area. But what about technologies that reduce the amount of energy we demand in the first place?
Though it doesn't get as much attention in the press, we're making tremendous progress in this area, too.
New Technologies to Watch
These are some of the top emerging technologies that have the power to reduce our energy demands:
Self-driving cars. Self-driving cars are still in development, but they're already being hailed as potential ways to eliminate a number of problems on the road, including the epidemic of distracted driving ironically driven by other new technologies. However, even autonomous vehicle proponents often miss the tremendous energy savings that self-driving cars could have on the world. With a fleet of autonomous vehicles at our beck and call, consumers will spend less time driving themselves and more time carpooling, dramatically reducing overall fuel consumption once it's fully adopted.
Magnetocaloric tech. The magnetocaloric effect isn't exactly new—it was actually discovered in 1881—but it's only recently being studied and applied to commercial appliances. Essentially, this technology relies on changing magnetic fields to produce a cooling effect, which could be used in refrigerators and air conditioners to significantly reduce the amount of electricity required.
New types of insulation. Insulation is the best asset we have to keep our homes thermoregulated; they keep cold or warm air in (depending on the season) and keep warm or cold air out (again, depending on the season). New insulation technology has the power to improve this efficiency many times over, decreasing our need for heating and cooling entirely. For example, some new automated sealing technologies can seal gaps between 0.5 inches wide and the width of a human hair.
Better lights. Fluorescent bulbs were a dramatic improvement over incandescent bulbs, and LEDs were a dramatic improvement over fluorescent bulbs—but the improvements may not end there. Scientists are currently researching even better types of light bulbs, and more efficient applications of LEDs while they're at it.
Better heat pumps. Heat pumps are built to transfer heat from one location to another, and can be used to efficiently manage temperatures—keeping homes warm while requiring less energy expenditure. For example, some heat pumps are built for residential heating and cooling, while others are being used to make more efficient appliances, like dryers.
The internet of things. The internet of things and "smart" devices is another development that can significantly reduce our energy demands. For example, "smart" windows may be able to respond dynamically to changing light conditions to heat or cool the house more efficiently, and "smart" refrigerators may be able to respond dynamically to new conditions. There are several reasons for this improvement. First, smart devices automate things, so it's easier to control your energy consumption. Second, they track your consumption patterns, so it's easier to conceptualize your impact. Third, they're often designed with efficiency in mind from the beginning, reducing energy demands, even without the high-tech interfaces.
Machine learning. Machine learning and artificial intelligence (AI) technologies have the power to improve almost every other item on this list. By studying consumer patterns and recommending new strategies, or automatically controlling certain features, machine learning algorithms have the power to fundamentally change how we use energy in our homes and businesses.
Making the Investment
All technologies need time, money, and consumer acceptance to be developed. Fortunately, a growing number of consumers are becoming enthusiastic about finding new ways to reduce their energy consumption and overall environmental impact. As long as we keep making the investment, our tools to create cleaner energy and demand less energy in the first place should have a massive positive effect on our environment—and even our daily lives.
Responsible Energy Investments Could Solve Retirement Funding Crisis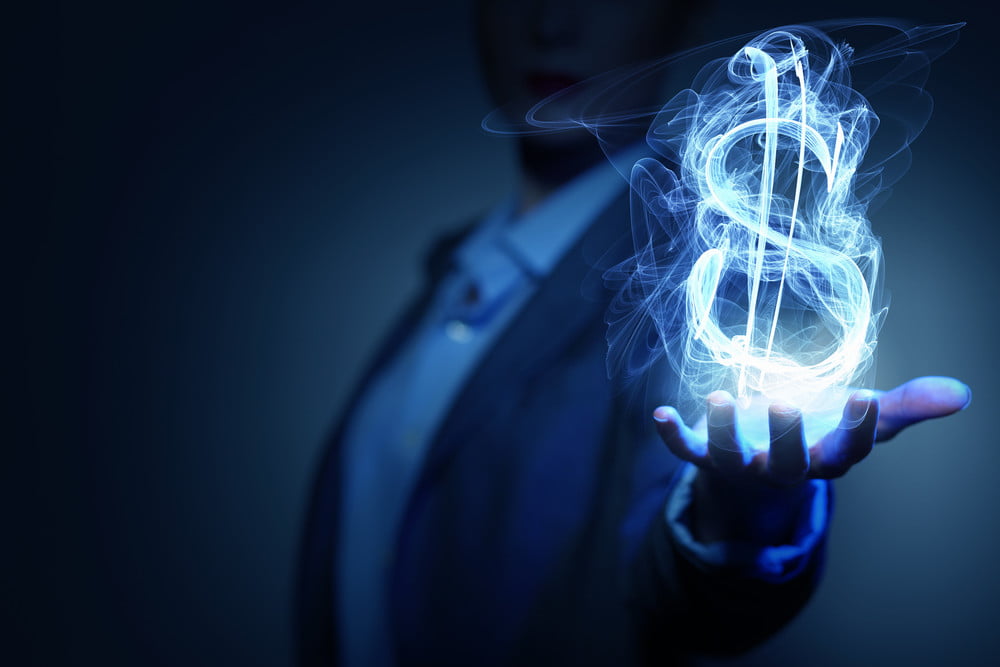 Retiring baby-boomers are facing a retirement cliff, at the same time as mother nature unleashes her fury with devastating storms tied to the impact of global warming. There could be a unique solution to the challenges associated with climate change – investments in clean energy from retirement funds.
Financial savings play a very important role in everyone's life and one must start planning for it as soon as possible. It's shocking how quickly seniors can burn through their nest egg – leaving many wondering, "How long your retirement savings will last?"
Let's take a closer look at how seniors can take baby steps on the path to retiring with dignity, while helping to clean up our environment.
Tip #1: Focus & Determination
Like in other work, it is very important to focus and be determined. If retirement is around the corner, then make sure to start putting some money away for retirement. No one can ever achieve anything without dedication and focus – whether it's saving the planet, or saving for retirement.
Tip #2: Minimize Spending
One of the most important things that you need to do is to minimize your expenditures. Reducing consumption is good for the planet too!
Tip #3: Visualize Your Goal
You can achieve more if you have a clearly defined goal in life. This about how your money can be used to better the planet – imagine cleaner air, water and a healthier environment to leave to your grandchildren.
Investing in Clean Energy
One of the hottest and most popular industries for investment today is the energy market – the trading of energy commodities. Clean energy commodities are traded alongside dirty energy supplies. You might be surprised to learn that clean energy is becoming much more competitive.
With green biz becoming more popular, it is quickly becoming a powerful tool for diversified retirement investing.
The Future of Green Biz
As far as the future is concerned, energy businesses are going to continue getting bigger and better. There are many leading energy companies in the market that already have very high stock prices, yet people are continuing to investing in them.
Green initiatives are impacting every industry. Go Green campaigns are a PR staple of every modern brand. For the energy-sector in the US, solar energy investments are considered to be the most accessible form of clean energy investment. Though investing in any energy business comes with some risks, the demand for energy isn't going anywhere.
In conclusion, if you want to start saving for your retirement, then clean energy stocks and commodity trading are some of the best options for wallets and the planet. Investing in clean energy products, like solar power, is a more long-term investment. It's quite stable and comes with a significant profit margin. And it's amazing for the planet!