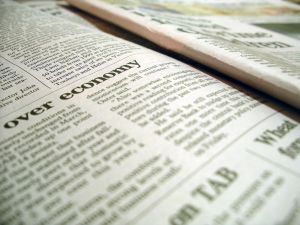 Blue & Green Daily finds and summarises the top sustainability stories around the web every morning. We start with our own picks from Blue & Green Tomorrow.
Norwegian Parliament urges sovereign wealth fund to dump coal investment
FBI arrests Fifa officials over "rampant, systemic and deep-rooted corruption"
Revolutionary Pavegen one step from getting funded on Crowdcube
Australian religious leaders call for greater emissions reduction targets
____________________________________________________________________________
May 29 headline
Shell prepares to drill in Arctic region 
Oil giant Shell is preparing to begin drilling for oil in the Arctic region within the next five weeks. Campaign groups are warning of the dangers of oil operations within the region and has released a video.
Smoking ban reduced child respiratory cases by 11,000, says study
Child respiratory cases in the UK have been reduced by 11,000 a year according to a new study. It is believes that the reduction in cases such as chest infections has saved the health-service around £17m a year. Guardian
'High ambition needed' in Bonn climate talks
Talks set to take place in Germany next month ahead of the Paris COP21 – where world leaders will set climate targets – need to have "high ambition" in order to set the precedent, campaigners have said.
Interesting picks:
Get rid of Blatter – but not Fifa – Guardian
I've seen the future of the media – it's crass, sexist and bigger than Beckham – Independent