A couple of years ago, the chief of the United Nations talked about some of the merits of eco-friendly cities. He pointed out that cities use 75% of the world's energy and account for 70% of the world's greenhouse gases.
Climate change and a negatively impacted environment have forced countries and developers to rethink how they design and future-proof the cities and luxury residential projects of the future. There is also no denying the fact that climate change is affecting our lives.
The latest residential property developments – both those under construction and those in the planning stages – have a number of advanced sustainability features and visionary thinking to create eco-friendly cities that enable residents to co-exist alongside nature and limit their carbon footprint. They may become some of the greenest cities in the world.
Read on to discover some of the world's most ambitious and luxurious developments that are changing the way we live for the better.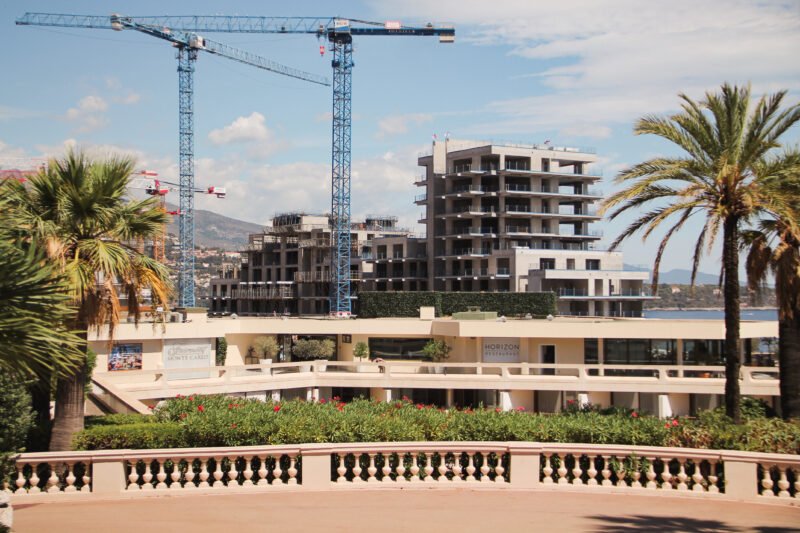 What are the world's most advanced luxury residential projects?
The world's most advanced luxury developments include Floating City, Mareterra Monaco, Biodiverse City, Smart Forest City, The Orbit, and The Line. These future proof developments are changing the way we live and interact with nature.
1 – Floating City, Maldives
The Maldives will construct the world's first floating city, tethered to the seabed in a sheltered 500-acre lagoon. The car-free futuristic floating island will boast houses, shops, restaurants, a hospital, and a school. Designed to preserve and enhance the country's natural and cultural eco-system, the city will likely be a litmus test for the future following rising interest in floating cities as sea levels rise. Floating City is a private-public partnership between the Maldives government and Dutch Docklands and is set to be completed in 2027.
2 – Mareterra Monaco
Mareterra Monaco is considered one of the most ambitious residential projects in Europe. The land-reclamation project will create a new eco-district along the Mediterranean Sea in the Principality of Monaco. Once complete, the ambitious project will include super prime Monaco real estate, including apartments, penthouses, townhouses, and exceptionally rare waterfront villas. The new luxury project will also have a marina, lush gardens, a waterfront promenade, commercial premises, and state-of-the-art sustainability features, in line with the city-state's aim of achieving net zero CO2 emissions by 2050.
3 – Biodiverse City, Penang, Malaysia
This proposed land reclamation project by the Bjarke Ingels Group – BIG – is set to be the city of the future. The group's ambitious plans were selected by the Penang State Government to design a master plan for Penang South Islands. Biodiverse City will feature three artificial islands spanning 1,821 hectares, constructed off the shore of Penang Island. Each island will have mixed-use districts and be sustainable, allowing nature and people to co-exist. The city will be a car-free environment with a sophisticated public transport network, both air and land-based. Ecological corridors, including canopies and waterways, will facilitate safe passage for animals. Conversely, elevated board ways will enable people to move freely through natural habitats without disturbing wildlife.
4 – Smart Forest City, Cancun, Mexico
Plans have been submitted for Smart Forest City, Cancun, Mexico, an innovative city that will cover 557 hectares and be able to host up to 130,000 inhabitants. Designed by Italian architect Stefano Boeri, the visionary planned development is inspired by environmental quality and technological innovation. Smart Forest City will be self-sufficient in energy production and create a circular economy around water use. Additionally, only electric vehicles will be allowed into the city to ensure an eco-friendly environment. Boeri describes Smart Forest City as a "botanical garden within a contemporary city, an urban eco-system where nature and city are intertwined and act as one organism." The city will boast 7.5 million plants chosen by botanist and landscape architect Laura Gatti.
5 – The Orbit, Canada
Designed as a next-gen community, The Orbit has been designed by Toronto-based architectural firm Partisans. The ambitious development aims to transform a rural Canadian town with a population of 37,000 into the smart city of the future. Key features will include driverless cars, drone ports, and every building boasting a foliage-covered rooftop to absorb CO2 and release oxygen. The city has the potential to cover four million square metres, and its design will ripple outwards from its centre in a circular pattern.
6 – The Line, Saudi Arabia
Described as a 'revolution in urban living' The Line will provide an unprecedented urban living experience while also ensuring that the surrounding nature is preserved. Like most future-proof luxury residential projects, The Line will run on 100 percent renewable energy with never-before-seen efficiencies, prioritising people's health and wellbeing. Once complete, The Line will be able to accommodate 9 million people and will span some 34 square kilometres. Unique selling points include unparalleled access to nature, clean air for everyone courtesy of zero emissions, and a perfect climate all-year round, thanks to the optimal balance of shade, sunlight, and natural ventilation.