Four-In-Five Scots Would Accept Pre-Loved Gifts This Christmas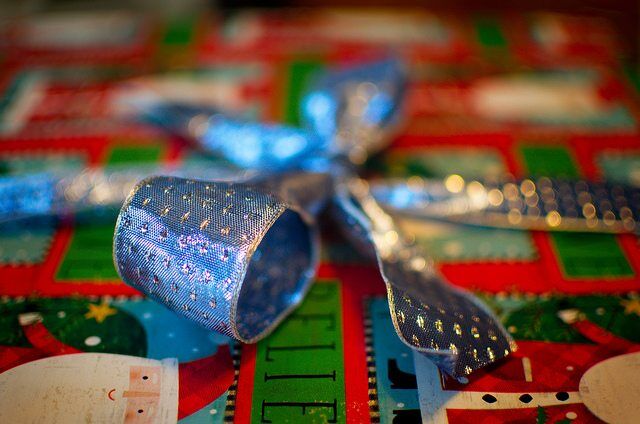 Four out of five Scots would be happy to receive a pre-loved gift this Christmas – but just under two thirds (65%) of those asked* say they would be unlikely to buy one for someone else.
That's according to new research from Zero Waste Scotland, which is driving efforts to encourage people to re-use and repair more.
The findings are highlighted as Zero Waste Scotland prepares to welcome two high- street chains to Scotland's national Revolve standard – a quality certification for second-hand shopping that that lets people know they are buying from a credible retailer.
Sense Scotland and Capability Scotland will add 18 stores to those achieving the
Revolve standard, taking the total to 80 nationwide.
Revolve aims to make buying second-hand items a popular and positive experience. The survey from YouGov, commissioned by Zero Waste Scotland, also shows that 68% of Scots have purchased a second-hand item for themselves, and the main reasons they selected for doing so, or considering it in the future, were to find good quality items at lower prices (56%) or to find unique items (44%). However, only one quarter of Scots said they had ever gifted someone else a second-hand item.
Buying second-hand from a Revolve certified store means you can bag a bargain and give something unique
Iain Gulland, Chief Executive, Zero Waste Scotland, said:
"This Christmas we are urging people to think before they buy. Buying second-hand from a Revolve certified store means you can bag a bargain and give something unique, help others by supporting good causes and be kinder to the planet by keeping items in use.
"People may worry that friends and family won't be happy with a second-hand gift, but these new figures show the majority of people would actually welcome a pre- loved gift. Now that there are over 80 Revolve certified shops across the country, including high street branches of Sense Scotland and Capability Scotland, it has never been easier to find a place to shop second-hand with confidence."
The most popular types of second-hand items purchased in Scotland, according to the survey, include (in order) books (72%), clothes (50%), furniture (44%), DVDs (43%), music CDs (39%), electronics (31%), fashion accessories (30%), baby items (19%) and shoes (19%).
Sophie Wilbraham, Head of Retail at Capability Scotland, said:
"We're delighted to be part of Zero Waste Scotland's campaign to encourage people to think charity shop when doing their Christmas shopping. At this time of year we have a fantastic selection of pre-loved items for the festive season including partywear, toys and gift ideas, and with our new Revolve accreditation the public can be confident in the quality of what they are buying."
Andy Kerr, Chief Executive of Sense Scotland said:
"We are delighted to receive this recognition of our commitment to quality in our shops in the West of Scotland. At this time of year our shops are busy within their local communities providing great gift ideas for Christmas while also receiving very welcome donations of pre-loved items. The Revolve accreditation ensures everyone can buy with confidence knowing that all our items are quality assured."
To find your nearest Revolve certified store visit www.revolvereuse.com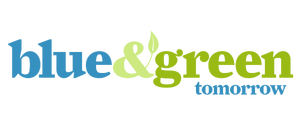 The World's Top Cities for Owning a Green Home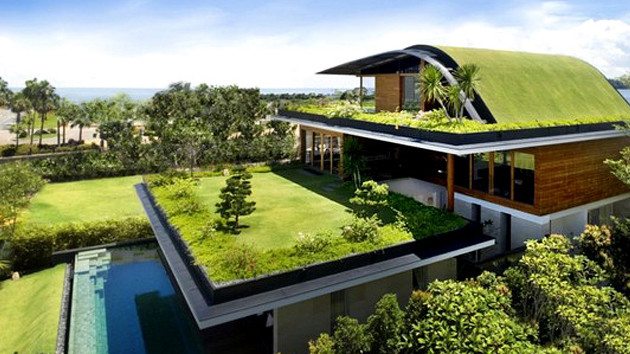 Demand for green homes has risen sharply in recent years. Dodge Data & Analytics' SmartMarket Report stated that over half of homebuilders project that 60% or more of the homes they build will be green within the next three years.
While the outlook for green home is surging throughout the world, growth is far from uniform. The outlook in some cities remains much stronger than others. Here are some of the best cities in the world for building or buying a green home.
Vancouver
Vancouver has a population of nearly 650,000 people. It has a surprisingly low levels of pollution for a city its size. According to research from Siemens, air quality is significantly better than most other communities of the same size. The city government has expressed a desire to improve air quality and reduce CO2 emissions even further. They expect to cut air pollution by 30% by 2020. Many people in the community have green homes and the government is likely to offer new incentives for green homes in the future.
Philadelphia
Philadelphia is rated as the best city in the United States to own a green home. Within a 12-month period, over one in three homes that were sold were environmentally friendly. Demand for green homes in Philadelphia is higher than other homes. The average green home costs 45% more than homes that lack green features.
Elliot Springs
Australia has begun making substantial progress on the green energy front in recent years. According to one company that offers house and land for sale near Townsville, a growing number of houses are built around sustainability.
Curitiba
Brazil is not known for its commitment to green energy. The city of Curitiba is an exception. Despite being surrounded by communities that lack its vision of a green renaissance, the Siemens report shows that the city is outperforming the global green living index.
Some indexes rank the city even higher. Grist ranks it as the third greenest city on earth.
"As a whole, the green urban areas in Curitiba are among the largest in the world and every inhabitant of the city has approximately 52 m² of nature to romp about in. Brazil's green capital makes a tremendous effort to preserve the city's natural environment and is regarded by many as one of the world's best examples of green urban planning."
Boston
When most people picture Boston, they usually envision a city filled with smog. This stereotype arises among people that have visited the city off and on over the last 50 years. However, it has made tremendous progress over the past decade and has started to become one of the greenest cities in the United States.
The changes are being driven in Fenway. This is one of the least developed areas of the city, so most new construction is focused on creating green building structures. Older parts of the city have existing housing, which is often decades old. After these buildings need to be replaced, the city will try to focus on green initiatives. This will help the city receive even more attention as a green city.
Copenhagen
Denmark as a whole is an incredibly green country. Few people own cars and homes are minimalistic, which reduces CO2 emissions. Copenhagen leads the charge in the country's commitment to green living, so it is rated as the cleanest city in all of Europe.
Copenhagen hasn't needed to make nearly as much effort to earn this title as most other cities, largely due to the culture that rejects decadence and embraces sustainability. Citizens have coordinated with the government to boost green living, but most of these conditions are driven by free market ideals. They haven't needed to rely nearly as extensively on central planning as San Francisco and other Western cities.
Cultural Nodes Are Driving the Green Housing Market
Some of the largest cities in the world are embracing a cosmopolitan view that encourages green living. This is propelling demand for green housing in their areas and the rest of the world. People that want to buy a green home should consider investing in one of these areas.
China Unexpectedly Emerging as Global Leader in Green Technology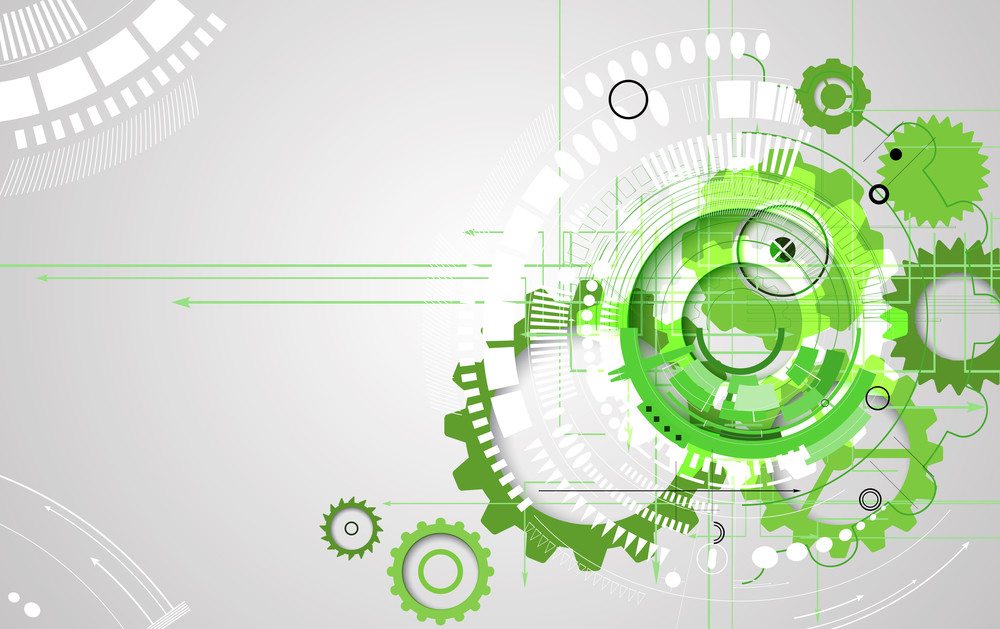 In the late 20th century, China underwent an amazing industrial revolution. However, in the process, it produced far more pollution, which raised concerns about global warming. The United Nations Environmental Council placed a lot of pressure on China to reduce its carbon footprint. It is clearly making headway now and may actually be a shining example for the rest of the world to follow.
China is Taking Environmental Concerns More Seriously than Ever Before
In recent years, China has made tremendous progress. In 2014, the World Bank praised the Chinese government for integrating forest development, biodiversity conservation and carbon reduction strategies. According to the World Bank analysis, china increased its forest cover by nearly 50% between the late 1980s and 2005. While analysts stated that those levels were still significantly below the global average, they stated that China is clearly headed in the right direction.
"China has long been a forest-poor country. Though its forest cover increased from 13 percent in the 1980s to 18.2 percent by 2005 thanks to an extensive plantations program, the hectare per capita of 0.13 remained significantly below the world average of 0.6.  With rapid economic growth, China's forests came under intense pressure due to the growing demand for timber and pulpwood. The logging ban introduced by the government in 1998 further aggravated the wood shortage. This challenge was more acute in Guangxi, where combined with weak forest resources protection  resulted in a threat to its unique biodiversity including one of the largest and most important representatives of karst ecosystem in the world."
The government's policies to improve forest area and reduce carbon emissions are highly encouraging, but their new focus on green energy is even more impressive. In May, Premier Li Keqiang announced that the country is tapering steel production and relying less on coal-powered electricity. They have made substantial investments in wind and energy power, which are beginning to make a difference all over the world. They are also investing more heavily in solar. In fact, they developed the world's largest floating solar plant.
Many environmental experts feel that the country has gone from being one of the worst contributors to climate change to a shining role model in the quest to save the environment.
What drove China to make these changes? The biggest incentive was the need to save it so when people from pollution. National Geographic reports that approximately 1.1 million people die from air pollution in China every year. The government needed to institute massive changes to reverse this epidemic.
Additional progress it is still needed
Nations around the world should applaud China for making such revolutionary changes to save its own citizens in the rest of the world. However, the country still needs to implement more changes to set itself on the right track.
The government has passed a number of regulations to improve air quality. However, many businesses have been reluctant to follow them.
The Ministry of Environmental Protection surveyed nearly 20,000 companies across northern China. They found that 70% of those companies or nearly 14,000 failed to meet environmental standards.
Some of the violations were fairly benign and easy to rectify. Others were far more severe. According to the report, which was published on a state new site, nearly 5,000 companies were operating in on off the rise locations or fail to secure the right environmental permits. The ministry of environmental protection states that stricter enforcement is necessary.
Despite the fact there are still areas for improvement, China is still headed in the right direction. It simply needs to examine some of the ongoing challenges and find new ways to save money.
China May Lead the World in the Fight Against Climate Change
Li Keqiang and other Chinese officials are taking environmental concerns far more seriously than their predecessors. The country is expected to roll out new policies in the future and may be one of the global leaders in the fight against climate change.