Triodos Bank Enforce Measures To Protect Most Vulnerable From Fuel Poverty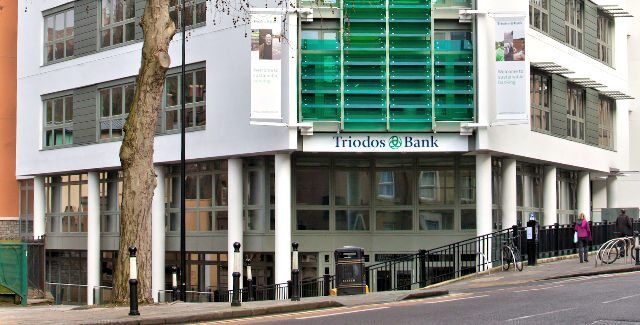 Triodos Bank are improving living standards for tenants by providing social housing associations with access to innovative finance
Triodos Bank has created a dedicated £15 million lending pot for social housing providers to make energy efficient improvements to current housing stock to alleviate fuel poverty and develop green spaces, in an initiative to raise living standards for the UK's most vulnerable residents.
People living in social housing can be vulnerable and at risk of falling into fuel poverty as older properties can potentially be energy inefficient. Latest figures from GOV.UK report 2.38 million households in England were living in fuel poverty – an increase from the previous year to 10.6% of all households.
Housing associations face pressures to increase housing capacity which often comes at the expense of making energy saving measures in current properties and developing green spaces that are so vital for well-being. The problem for small-medium housing providers is that there is often not enough financial reserves to make the vital improvements to homes – for both future and current tenants. Even if housing providers show good financial track records, lenders have traditionally only been able to finance loans by taking security – often the housing stock that providers currently own.
Triodos Bank is looking to bridge this gap with Warmer Homes and Greener Communities loans to housing associations. Triodos Bank will take no direct security at the outset of the loan.
Bevis Watts, Managing Director of Triodos Bank UK explains the need to help housing associations protect the interests of their most vulnerable tenants. "The housing crisis has affected almost everyone in society, but none more than some of the UK's poorest and most vulnerable. Not only are there financial challenges in housing, such as in heating homes, but also many developments lack community spaces and areas of natural habitats, which are formally recognised as having a direct benefit in addressing low grade mental health issues. Together, working with housing providers we want to ensure people can live comfortably, within their means and in healthy environments."
The Warmer Homes and Greener Communities initiative is the first of its kind widely offered by a UK bank and supports the social housing sector in delivering environmental and social benefits. Housing providers working in partnership with socially responsible sustainable banks like Triodos can help solve some of the housing crisis by for example retrofitting of homes to protect tenants from devastating fuel poverty.
Kevin McCloud, Broadcaster and Director of HAB Housing, a leader in sustainable, affordable, housing schemes, explains that creating lower impact homes and communities are essential to ensuring that living standards are raised.
"Any housing development needs to consider the impact it will have on people and the planet. While tackling the housing crisis with increased numbers, we need to be building homes that are not only cost effective for the people who live there but that also offer wider environmental and aesthetic benefits, with amenity spaces that people are proud to live in. Innovative solutions, including access to finance from banks like Warmer Homes and the Greener Community loan from Triodos, is to be encouraged."
Sally Gapper, CEO of North Bristol Advice Centre (NBAC) which supports some of the city's most vulnerable people explains that rising energy costs and fuel inefficient properties can damage health, well-being as well as push people further into debt.
"Fuel poverty is crippling, and escalating winter fuel bills are another problem for tenants to worry about. At NBAC we help people manage their finances, and in the winter this problem is most acute. For some people, it might leave them with the choice of whether to keep their heating on, or have a decent meal – and this is a decision that nobody should have to make, but sadly they do.
"Worrying about heating homes affects the UK's most deprived people most, and can contribute towards problem debt. Any mechanism which can help social housing providers and tenants be protected from rising energy costs and poorly insulated homes is most welcome."
Triodos Bank has actively supported the social housing sector for over eight years – providing access to finance.
Watts added: "We believe banks should be thinking about the long-term needs of society and working in partnership to develop finance initiatives that address the real challenges we face, like climate change, fuel poverty, lack of affordable housing and many more. We hope this is an example of how finance can work for good. Banks use your money and we should all be examining whether they do so in our own interests".
For more information on Warmer Homes and Greener Community loans, visit: www.triodos.co.uk/warmer-homes-greener-communities
Annual fuel poverty statistics report 2016: https://www.gov.uk/government/statistics/annual-fuel-poverty-statistics-report-2016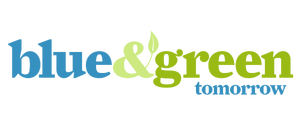 What Sustainable Real Estate Investors Look For In Properties They Buy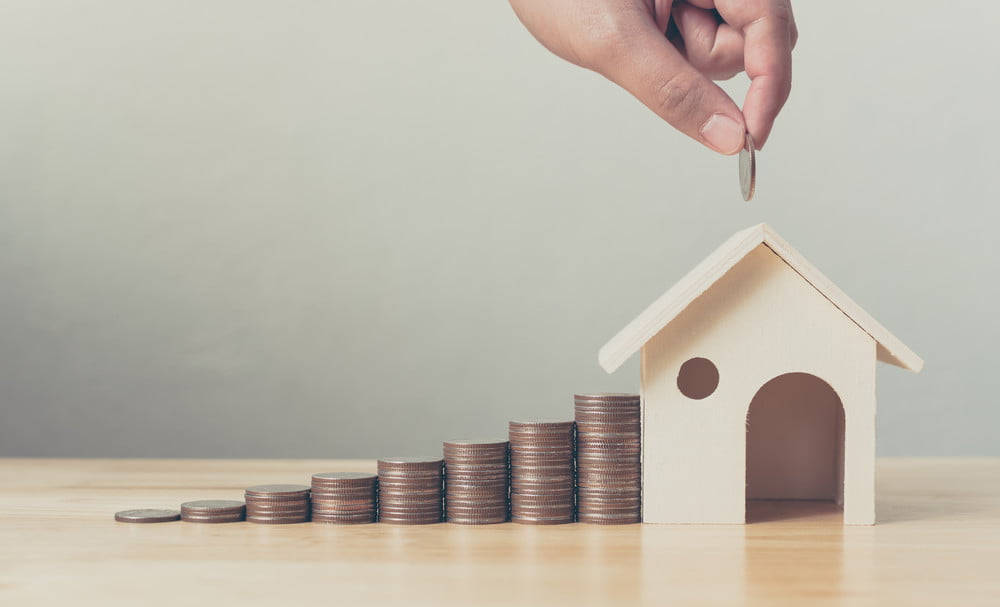 Investors choose the homes they buy, sell, or flip based on a variety of factors. The most crucial factor is the potential for profit, but there are additional factors that contribute equal weight to the final decision. One of those factors has to do with sustainability.
An article from Green Residential discusses several green construction methods, citing the fact that 56% of CO2 emissions in the US come from new building construction. Noting that 39% of CO2 emissions come from existing buildings, the article makes a good point, "This is the highest volume of emissions for any sector, and could be drastically reduced if builders and occupants updated their properties and had better practices."
The updates and "better practices" center on sustainable construction. Even though a building has already been constructed, it's never too late to incorporate aspects of sustainability. This applies to individual construction, as well as sustainable communities.
Sustainability is about more than materials
A sustainable building can be constructed with eco-friendly materials sourced locally. This eliminates the need to transport materials over long distances using excessive amounts of gasoline and other fuels. Sustainability is also about retaining the efficiency of the building's heating and cooling systems.
Sustainable construction methods cost more upfront, but save money over time.
Renters – commercial and private – want energy efficiency
If an investor can own multiple energy efficient buildings, whether commercial or residential, they'll have an easier time generating a stream of income from those sources.
People want to save money on their energy bills, especially when they have a large space to keep warm. It makes no difference if they use electric, propane, solar, or geothermal energy to heat their home – if the building isn't built to be efficient, both cold and hot air will escape. This means they'll have to run their heater or air conditioner continuously, which creates more wear and tear.
Sometimes the issue with an inefficient building isn't money, but the wasted energy itself. Being off the grid doesn't cost more money to heat and cool your space. However, no matter what energy source you use, it's difficult to keep a drafty home warm.
If you're using solar panels or a geothermal coil buried in your backyard, you still need to generate the energy to power your home. That energy can take time to generate. If your building is drafty, you can end up overtaxing your energy system trying to keep it warm. If you use appliances that hog energy, it doesn't matter what type of energy you use, it's going to be wasted.
What investors look for in a sustainable building
Investors interested in sustainable buildings look for the following prior to buying:
Location of the building. A building with windows facing opposite that of the rising and setting sun is ideal. The sun sets west and rises in the east, so a building that faces north to south will generally be less exposed to the sun. In the summer, this will prevent the need to run the air conditioning constantly, which saves on energy and, of course, money.
Energy efficient appliances. The appliances that are already installed in a residential building may not be a deal breaker, but they're a big influence. It's not always a big deal for an investor to switch out appliances, but it is an expense.
Insulation. Proper insulation can't be stressed enough as one of the most important factors that contribute to a sustainable investor's decision to buy a property. The purpose of insulation (in the walls) is to trap both hot and cold air to maintain the temperature inside the building.Ideally, inside of an energy efficient building you can run the heater or air conditioner for a period of time, and expect the temperature to remain the same for a while. It's normal for the temperature to gradually change, but in a poorly insulated home, it will get cold or hot rapidly.
Insulated and sturdy window construction. Windows are not cheap to replace and can cost up to $1,000 each. Custom windows – those with unique shapes and sizes that aren't standard – are especially expensive.
An investor wants windows that are sturdy enough to provide security in the event of a break-in, because that's a great selling point to renters (or buyers if they're flipping). However, more importantly, windows open a building up to enormous drafts. It's the drafts from poorly insulated windows that often cause exorbitant heating and cooling costs.
To make a building energy-efficient and therefore sustainable, an investor might be willing to make certain improvements to the construction of the home, if they can recover their costs over time. However, efficient elements are best when implemented from the beginning, as more people are starting to realize. It's the consumer demand for sustainability that's driving greener construction methods, and soon, we can expect sustainable construction to be in the majority.
How Going Green Can Save A Company Money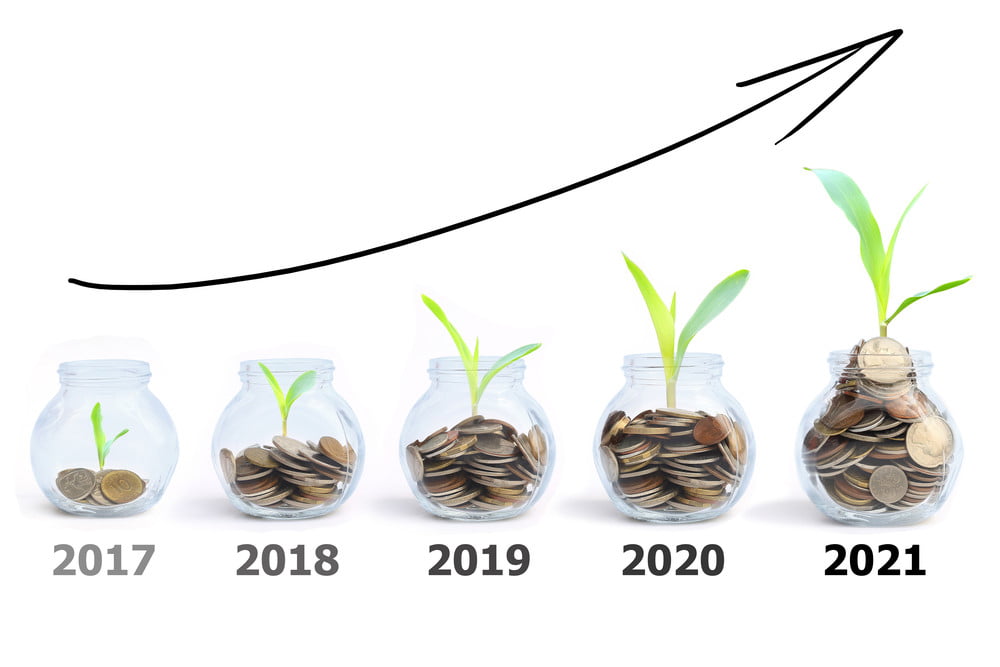 What is going green?
Going green means to live life in a way that is environmentally friendly for an entire population. It is the conservation of energy, water, and air. Going green means using products and resources that will not contaminate or pollute the air. It means being educated and well informed about the surroundings, and how to best protect them. It means recycling products that may not be biodegradable. Companies, as well as people, that adhere to going green can help to ensure a safer life for humanity.
The first step in going green
There are actually no step by step instructions for going green. The only requirement needed is making the decision to become environmentally conscious. It takes a caring attitude, and a willingness to make the change. It has been found that companies have improved their profit margins by going green. They have saved money on many of the frivolous things they they thought were a necessity. Besides saving money, companies are operating more efficiently than before going green. Companies have become aware of their ecological responsibility by pursuing the knowledge needed to make decisions that would change lifestyles and help sustain the earth's natural resources for present and future generations.
Making needed changes within the company
After making the decision to go green, there are several things that can be changed in the workplace. A good place to start would be conserving energy used by electrical appliances. First, turning off the computer will save over the long run. Just letting it sleep still uses energy overnight. Turn off all other appliances like coffee maker, or anything that plugs in. Pull the socket from the outlet to stop unnecessary energy loss. Appliances continue to use electricity although they are switched off, and not unplugged. Get in the habit of turning off the lights whenever you leave a room. Change to fluorescent light bulbs, and lighting throughout the building. Have any leaks sealed on the premises to avoid the escape of heat or air.
Reducing the common paper waste
Modern technologies and state of the art equipment, and tools have almost eliminated the use of paper in the office. Instead of sending out newsletters, brochures, written memos and reminders, you can now do all of these and more by technology while saving on the use of paper. Send out digital documents and emails to communicate with staff and other employees. By using this virtual bookkeeping technique, you will save a bundle on paper. When it is necessary to use paper for printing purposes or other services, choose the already recycled paper. It is smartly labeled and easy to find in any office supply store. It is called the Post Consumer Waste paper, or PCW paper. This will show that your company is dedicated to the preservation of natural resources. By using PCW paper, everyone helps to save the trees which provides and emits many important nutrients into the atmosphere.
Make money by spreading the word
Companies realize that consumers like to buy, or invest in whatever the latest trend may be. They also cater to companies that are doing great things for the quality of life of all people. People want to know that the companies that they cater to are doing their part for the environment and ecology. By going green, you can tell consumers of your experiences with helping them and communities be eco-friendly. This is a sound public relations technique to bring revenue to your brand. Boost the impact that your company makes on the environment. Go green, save and make money while essentially preserving what is normally taken for granted. The benefits of having a green company are enormous for consumers as well as the companies that engage in the process.