Millions of FSC-certified Products To Be used In Rio At The 2016 Olympics and Paralympics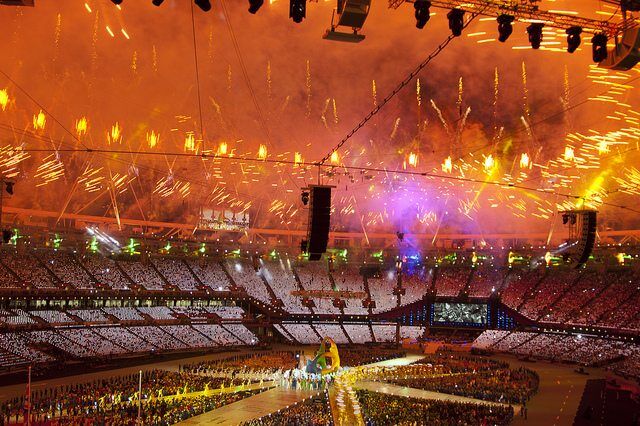 A guide to where you'll find responsibly-sourced FSC forest products at the Rio Summer Olympics and Paralympic Games
Attending Rio 2016 this summer? If so, you'll almost certainly come into contact with more than one FSC-certified product and, by extension, will be supporting the growth of responsible forestry worldwide.
In preparation for the Rio Summer Olympic and Paralympic Games, the Forest Stewardship Council (FSC) has released a comprehensive list detailing all of the places where responsibly managed wood-based products have been used for the construction and promotion of the Games.
This has been enabled by a partnership with the Rio 2016 Committee to increase environmental awareness around the games, and ensure the responsible use of forest products. All products acquired by the Organizing Committee of the Rio 2016 Olympic and Paralympic Games have been FSC certified, from structures to stationery.
Through FSC certification, companies are making a commitment to acquire and sell wood-based products that come from responsible sources. All products carrying the FSC label come from forests that are environmentally responsible, socially beneficial, and economically viable.
Hundreds of organizations have obtained FSC certification to help with the creation of a more responsible Olympics, including the Brazilian Mint which, among other assets, will produce all athlete diplomas and certificates during the games.
Other FSC-certified suppliers have been chosen as Olympic torch bearers, in acknowledgement of their work to take care of forests in their region.
Kim Carstensen, managing director of FSC said: The Olympics is about creating a legacy that inspires others, and Rio has put environmental awareness at the heart of its message. Through the visibility of FSC certification at the Games, the importance of responsible forestry is clearly demonstrated, and we hope that many more consumers will actively seek out FSC-certified products in order to help preserve our forests for future generations.
The FSC-certified Olympics: in numbers
Partnerships
· 214 organizations have become FSC certificate holders since the Olympics agreement was signed, many in order to provide responsibly-sourced products to Rio 2016
· Partners come from the paper industry, graphic services, furniture, sawn wood, panels, planks, fiber board, plywood, flooring and tiles.
· Eight micro and small organizations have obtained FSC certification through the 'Sebrae no Pódio' programme, an initiative set up by the Brazilian government aiming to stimulate the growth of micro and small enterprises in Brazil
FSC-Certified Structures at the Games
· Velodrome track (see video)
· Golf club façade
· 185 Olympic podiums
· 191 Paralympic podiums
· 93 Paralympic ramps
· 5,130 wooden medal boxes
· Flooring, furniture, containers, handrails and partitions used in temporary structures
FSC-Certified Paper at the Games
· 7.5 million Olympic and Paralympic event tickets
· 37,347 awarding diplomas;
· 5,130 Authenticity Olympic and Paralympic medal certificates
· 93,754 participation certificates
· 237,877 celebration certificates
· Rio 2016 sticker album
Torch bearer profiles
A total of seven individuals have been chosen as torch bearers due to their work with FSC, including:
Mario Mantovani (View interview)
Mario is the director of public policy at the SOS Atlantic Forest Foundation, an NGO established in 1986. Through this and many other organizations that he supports, Mario is engaged in the conservation of threatened forests in Brazil and as well as threatened marine environments. He aims to promote the protection of biodiversity across Brazil through educating the public about the region's forests and the ecosystems that are under its influence.
Miriam Prochnow (View interview)
Miriam is a full-time environmentalist with a mission to protect nature and preserve biodiversity. She helped to create the Association for the Preservation of the Environment (Apremavi), and coordinates national environmental education projects and landscape planning initiatives. She was the coordinator of the Atlantic Forest NGO Network, influencing the approval of the Atlantic Forest Law and the creation of forest conservation areas.
Rubens Gomes (View interview)
Rubens has dedicated his past 18 years to taking young people off the streets by creating the Luthier Amazonas Workshop School (OELA): an institution that teaches how to use natural resources responsibly for the good of society. At his school, low-income young people learn to make stringed instruments with FSC-certified wood from the Amazon, stimulating creativity as well as environmental awareness.
About FSC
The Forest Stewardship Council (FSC) is an independent nongovernmental organization that promotes environmentally sound, socially beneficial, and economically prosperous management of the world's forests. FSC was created in 1993 to help consumers and businesses identify products from well managed forests. FSC sets standards by which forests are certified, offering credible verification to people who are buying wood and wood products. Currently more than 190 million hectares of forest are certified to FSC standards worldwide, along with over 30,000 chain of custody certificates.
For more information visit www.ic.fsc.org (international) or www.fsc.org.br (Brazil).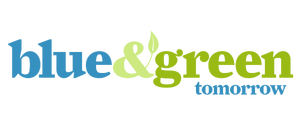 Want to Connect With Nature? Start by Disconnecting From Busyness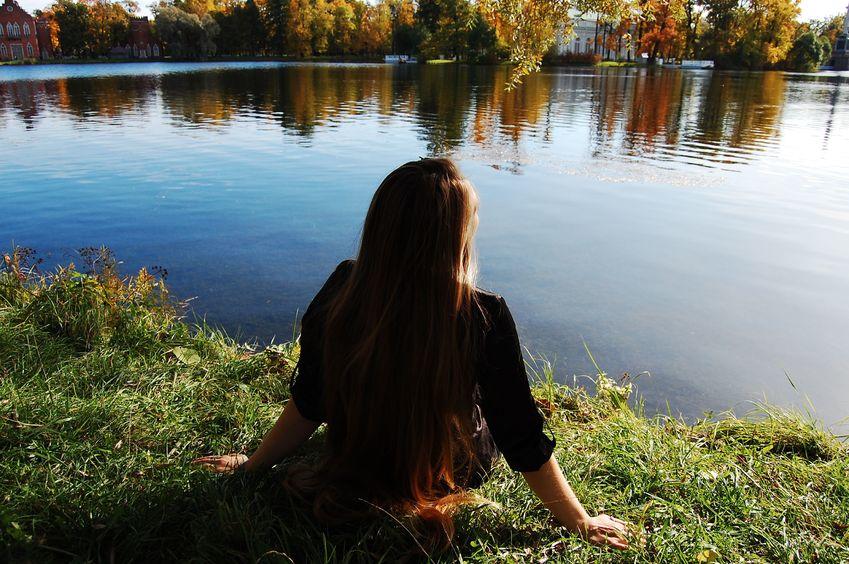 Have you ever found yourself staring at one of your (many) devices and feeling slightly disgusted with how much time you waste on technology? If so, you aren't alone. We all have moments like these and it's important that we use them as motivation to change – especially if we want to be more connected with nature.
How Busyness Impacts Your Connection With Nature
Whether you realize it or not, you live an ultra connected life. Between smart phones, tablets, computers, and wearable devices, you're never very far from some sort of technology that can connect you to the internet or put you in touch with other people. That's just the world we live in.
While it could be argued that this sort of omnipresent connectivity is a positive thing, it's also pretty clear that being permanently tethered to technology impacts our ability to strip away distractions and connect with nature.
When you're always within arm's reach of a device, you feel a sense of busyness.  Whether it's browsing your social media feed, uploading a picture, reading the news, or responding to an email, there's always something to do. As someone who wants to spend more time in nature, this is problematic.
4 Practical Ways to Disconnect
If you want to truly connect with nature and live a greener lifestyle, you have to be proactive about finding ways to disconnect. Here are a few practical suggestions:
1. Switch to a New Phone Plan
It's not always practical to totally unplug from the world. Family and work responsibilities mean you can't go off the grid and continue to fulfill your responsibilities. Having said that, there are some ways to scale back.
One suggestion is to switch to a prepaid phone plan. When you have a prepaid phone plan, you're far less likely to spend hours and hours of your time making phone calls, sending texts, and surfing the web. It forces you to be more conscious of what you're doing.
2. Get Rid of Social Media
Social media is one of the biggest time wasters for most people. Whether you realize it or not, it's also a huge stressor. You're constantly being exposed to the best snapshots of everyone else's lives, which makes you feel like you're missing out on something (even when you aren't).
If you want to feel a sense of relief and free yourself up to spend more time in nature, get rid of social media. Don't just delete the apps off your phone – actually disable your accounts. It's a bold, yet necessary step.
3. Create Quiet Hours
If you aren't able to get rid of social media and disable various online accounts, the next best thing you can do is establish quiet hours each day where you totally detach from technology. You should do this for a minimum of three hours per day for best results.
4. Build Community
Do you know why we're drawn to social media and our devices? Whether consciously or subconsciously, it's because we all want to be connected to other people. But do you know what's better than connecting with people online? Connecting with them in person.
As you build real life, person-to-person relationships, you'll feel less of a need to constantly have your eyes glued to a screen. Connect with other people who have an appreciation for nature and bond over your mutual interests.
Untether Your Life
If you find yourself constantly connected to a device, then this is probably a clear indicator that you aren't living your best life. You certainly aren't enjoying any sort of meaningful connection with nature. Now's as good a time as any to untether your life and explore what a world free from cords, screens, and batteries is really like.
6 Tips for an Eco-Friendly Move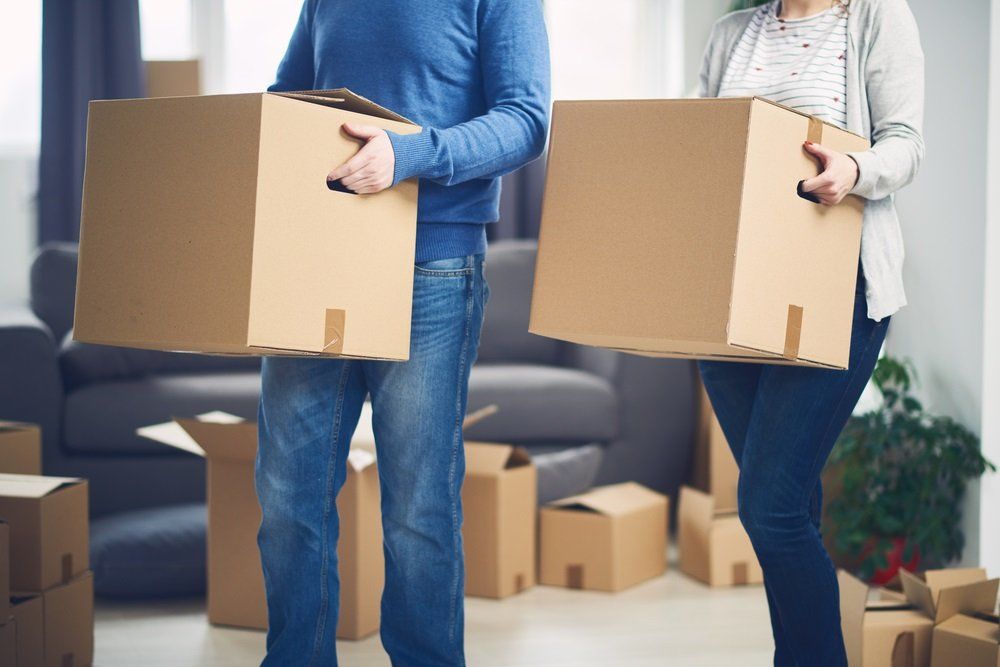 Moving can be a stressful and challenging time. No matter how many times you've done it in the past, the process of packing up, transporting, and unpacking isn't very fun. It's also not very eco-friendly. As you prepare for your next move, there are things you can do to ensure you leave less of a footprint behind.
6 Tips for a Greener Move
Because of the stress and pressure felt when moving, it's pretty common for people to rush through the process and focus on getting it done. In fact, a lot of people take an "at all costs" approach; they'll do whatever it takes to make the process as cheap and fast as possible. Don't be one of those people. It doesn't take much effort to turn a standard move into an eco-friendly move.
1. Maximize Each Trip
When moving across town, it's imperative that you make as few trips as possible. Each trip requires more gas, more emissions, and more waste, and more time.
If you're taking your personal vehicle, consider pulling a trailer behind it. You'd be surprised how much stuff you can fit into a small trailer. Not only will it make your move greener, but it'll also save you a lot of time.
2. Donate Things You Don't Want to Keep
The longer you live somewhere, the more junk you accumulate. This isn't always obvious until you start packing for a big move. Instead of bringing all of these things with you to your next home, get rid of the stuff you don't need! If the items are useful, donate them. If the items don't have much value, toss them.
3. Reuse Moving Boxes
Not only are moving boxes expensive, but they're also wasteful. If you need a bunch of cardboard boxes, consider looking around on Craigslist, asking friends, or checking the dumpsters behind stores. You can usually find a bunch of recycled boxes of all different shapes and sizes. Here are 12 places you can get them for free.
4. Get Creative With Packing
Who says you need moving boxes? You may find that it's possible to do most of your move without all that cardboard. Things like storage containers, trashcans, filing cabinets, buckets, and dressers can all store items. Blankets and sheets can be used in lieu of bubble wrap to prevent your items from getting damaged.
5. Use Green Cleaning Supplies
Once you arrive at your new place, resist the urge to pull out a bunch of harsh chemicals to clean the place. You can do yourself (and the planet) a favor by using green cleaning supplies instead. Ingredients like vinegar, baking soda, and ammonia are great to start with.
6. Forward Your Mail ASAP
Don't delay in forwarding your mail from your previous address to your new one. Not only is it wasteful for the Postal Service to route your mail to a place where you don't live, but the next owner is probably just going to toss your letters in the trash.
Moving Doesn't Have to be Wasteful
Most people only move once every few years. Some people will go a decade or more without a move. As a result, the process of moving often feels strange and new. The less experience you have with it, the less likely it is that you'll be as efficient as you should. But instead of just diving into the process blind, take some time to learn about what an eco-friendly move looks like. That way, you can leave behind the smallest footprint possible.