New Analysis and Ranking: c. $135 Billion Export Trade in Forest Risk Commodities Continues to Destroy Rainforests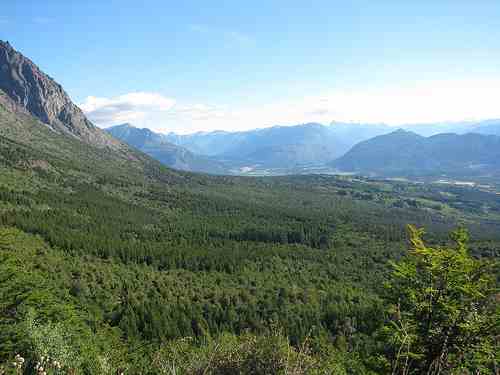 The Global Canopy Programme's 'Forest 500', the world's first rainforest ratings agency that analyses the most influential companies, investors and governments in the race towards a deforestation-free global economy, today launched its annual results.
It revealed that while the corporate sector improved marginally overall, many laggards are yet to make public sustainability commitments. Commercial agriculture drives at least two thirds of tropical deforestation yet only 8% of all the 250 powerbroker companies assessed have zero or zero net commitments in place that apply across forest risk commodities (palm oil, soya, beef, leather, paper, and timber). The investment community has made even more limited progress, with the exception of BNP Paribas (France) who has become the first Forest 500 investor to make a commitment to zero net deforestation in their agricultural lendings.
The 2015 Forest 500, assessed and ranked 250 companies, with total annual revenues in excess of US $4.5 trillion; 150 investors and lenders; 50 countries and regions; and 50 other influential actors in this space. These 500 powerbrokers play a major role in supply chains for commodities fuelling deforestation, which accounts for 10% of global carbon emissions, a key contributor to climate change.
Andrew Mitchell, Founder and Executive Director of the Global Canopy Programme said, "GCP's Forest 500 holds the most influential global players to account for their role in the deforestation economy. Together, these 500 powerbrokers control the complex supply chains of key 'forest risk commodities' that are found in over 50% of packaged products in supermarkets.
"Through these commodities, we are all part of a hidden deforestation economy – from our toothpaste, to our pensions. At this crucial time leading up to the international climate change negotiations, GCP is calling on these companies and investors to take the first critical step in addressing tropical deforestation by adopting, strengthening and implementing deforestation policies in their value chains."
The 2015 Forest 500 found:
– Despite 2020 being a key deadline set by the New York Declaration on Forests, one year on since its publication, few powerbrokers have made new or strengthened procurement and production commitments.
– Whilst the corporate sector has improved marginally overall, many laggards are yet to make public sustainability commitments. Only 8% of all the 250 powerbroker companies now have zero or zero net commitments in place that apply across all forest risk commodities.
– The corporate leader board remains unchanged, with; Groupe Danone (France), Kao Corp. (Japan), Nestlé S.A. (Switzerland), Procter & Gamble (US), Reckitt Benckiser Group (UK), and Unilever (UK) the only companies to score 5 points.
– New York Declaration signatories lead the way towards achieving zero deforestation in agricultural supply chains scoring on average three times higher than non-signatories.
– The investment community has made even more limited progress with less than 1% of investors adopting zero or zero net commitments that apply to all of their investments or lendings in agricultural supply chains.
– BNP Paribas (France) has become the first Forest 500 investor to make a commitment to zero net deforestation in their agricultural lendings and joins HSBC (UK) in the top score band.
– Of the jurisdictions assessed, none has significantly strengthened their national or state-level deforestation policies to improve their Forest 500 score.
Séverin Fischer, BNP Paribas, Head of Environment and Extra Financial Accountability, said, 'BNP Paribas has taken the strategic decision to make a zero net deforestation commitment that will be implemented by 2020. This applies to all our lendings in agricultural commodities as it makes both commercial and environmental sense, we are managing risk over the long term. The Forest 500 is an important benchmarking tool that helps us recognise risk in our portfolios and we are delighted that our leadership position has been recognised, we hope others will follow.'
Tom Bregman, Project Manager of the Forest 500 said, 'The Forest 500 platform now includes significant enhancements which enable users to compare progress across sectors and target their engagement with powerbrokers to incentivise change. In the coming months, the Forest 500 is going to be working with others, together we hope to create a race to the top.'
2015 Forest 500 detailed findings:
Corporate Sector
Whilst there has been some improvement overall in the corporate sector, performance continues to be poor.
– Of the 31 companies that did not have any policy in year one, only four made a new public policy related to sustainable production/procurement of agricultural commodities this year. Furthermore, three companies dropped from one point to zero points due to a reduction in the amount of information that is publicly available (on their respective websites).
– Interestingly, North American headquartered companies make up 20% of the total membership of the Forest 500 and 33% of improvers are based here highlighting the progress that companies headquartered in North America are making.
– Driving behaviour change is central to the Forest 500 and so credit goes to the 31 companies who moved up by at least one point, with five (Astra Agro Lestari, Groupe Eram, Grupo Bimbo, Mewah International, and News Corp.) moving up by two points and also to McDonalds and Bunge for introducing zero net deforestation policies across all of their commodities this year.
– Members of the Consumer Goods Forum, on average, score twice as many points as non-members.
The investment community
Performance of the investment community was even worse than the corporate sector.
– Nearly a third of investors assessed had no policies in place relating to their investments and lendings.
– However, the number of investors scoring two points out of five has increased from 35 to 44, with reductions in those scoring zero or one points.
– 18 investors improved their score by one or more points with three improving by two points (ATP, Columbia Threadneedle Investments, and Ontario Teachers Pension Plan).
– Overall there was an increase in the number of investors making commodity-specific sourcing policies. Specifically, the number of investors making lending commitments in relation to soy and cattle companies, increased from eight to 11 and six to eight respectively.
Remaining powerbrokers
Of the remaining powerbrokers that make up the 500, little has changed. Incremental progress has been made across forest, trading and subnational jurisdictions, with no countries releasing more comprehensive national policies focused on tackling deforestation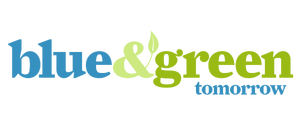 A Good Look At How Homes Will Become More Energy Efficient Soon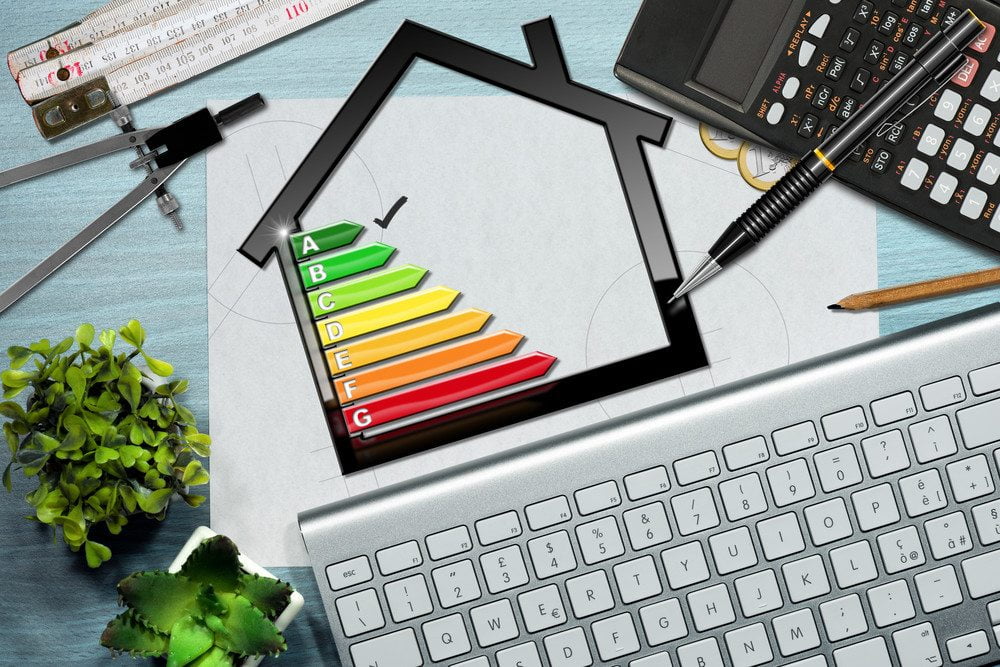 Everyone always talks about ways they can save energy at home, but the tactics are old school. They're only tweaking the way they do things at the moment. Sealing holes in your home isn't exactly the next scientific breakthrough we've been waiting for.
There is some good news because technology is progressing quickly. Some tactics might not be brand new, but they're becoming more popular. Here are a few things you should expect to see in homes all around the country within a few years.
1. The Rise Of Smart Windows
When you look at a window right now it's just a pane of glass. In the future they'll be controlled by microprocessors and sensors. They'll change depending on the specific weather conditions directly outside.
If the sun disappears the shade will automatically adjust to let in more light. The exact opposite will happen when it's sunny. These energy efficient windows will save everyone a huge amount of money.
2. A Better Way To Cool Roofs
If you wanted to cool a roof down today you would coat it with a material full of specialized pigments. This would allow roofs to deflect the sun and they'd absorb less heat in the process too.
Soon we'll see the same thing being done, but it will be four times more effective. Roofs will never get too hot again. Anyone with a large roof is going to see a sharp decrease in their energy bills.
3. Low-E Windows Taking Over
It's a mystery why these aren't already extremely popular, but things are starting to change. Read low-E window replacement reviews and you'll see everyone loves them because they're extremely effective.
They'll keep heat outside in summer or inside in winter. People don't even have to buy new windows to enjoy the technology. All they'll need is a low-E film to place over their current ones.
4. Magnets Will Cool Fridges
Refrigerators haven't changed much in a very long time. They're still using a vapor compression process that wastes energy while harming the environment. It won't be long until they'll be cooled using magnets instead.
The magnetocaloric effect is going to revolutionize cold food storage. The fluid these fridges are going to use will be water-based, which means the environment can rest easy and energy bills will drop.
5. Improving Our Current LEDs
Everyone who spent a lot of money on energy must have been very happy when LEDs became mainstream. Incandescent light bulbs belong in museums today because the new tech cut costs by up to 85 percent.
That doesn't mean someone isn't always trying to improve on an already great invention. The amount of lumens LEDs produce per watt isn't great, but we've already found a way to increase it by 25 percent.
Maybe Homes Will Look Different Too
Do you think we'll come up with new styles of homes that will take off? Surely it's not out of the question. Everything inside homes seems to be changing for the better with each passing year. It's going to continue doing so thanks to amazing inventors.
ShutterStock – Stock photo ID: 613912244
IEMA Urge Government's Industrial Strategy Skills Overhaul To Adopt A "Long View Approach"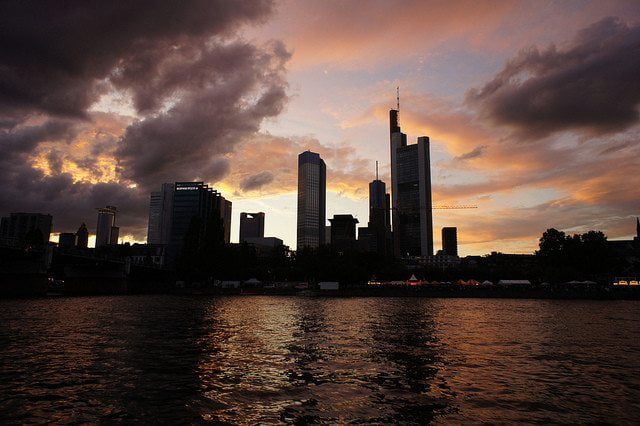 IEMA, in response to the launch of the Government's Industrial Strategy Green Paper, have welcomed the focus on technical skills and education to boost "competence and capability" of tomorrow's workforce.
Policy experts at the world's leading professional association of Environment and Sustainability professionals has today welcomed Prime Minister Teresa May's confirmation that an overhaul of technical education and skills will form a central part of the Plan for Britain – but warns the strategy must be one for the long term.
Martin Baxter, Chief Policy Advisor at IEMA said this morning that the approach and predicted investment in building a stronger technical skills portfolio to boost the UK's productivity and economic resilience is positive, and presents an opportunity to drive the UK's skills profile and commitment to sustainability outside of the EU.
Commenting on the launch of the Government's Industrial Strategy Green Paper, Baxter said today:
"Government must use the Industrial Strategy as an opportunity to accelerate the UK's transition to a low-carbon, resource efficient economy – one that is flexible and agile and which gives a progressive outlook for the UK's future outside the EU.
We welcome the focus on skills and education, as it is vital that tomorrow's workforce has the competence and capability to innovate and compete globally in high-value manufacturing and leading technology.
There is a real opportunity with the Industrial Strategy, and forthcoming 25 year Environment Plan and Carbon Emissions Reduction Plan, to set long-term economic and environmental outcomes which set the conditions to unlock investment, enhance natural capital and provide employment and export opportunities for UK business.
We will ensure that the Environment and Sustainability profession makes a positive contribution in responding to the Green Paper."