Third Social Investment Made by Tax Relief Fund in Bristol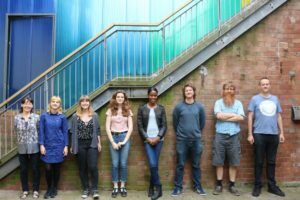 Bristol-based social enterprise, "Bristol 24/7" is a city magazine which has received investment from the Bristol Social Investment Tax Relief (SITR) Fund managed by Resonance. This unique fund has invested £150,000 into the magazine, a CIC, to enable it to offer greater work opportunities to young people from marginalised neighbourhoods.
Bristol 24/7 is a popular 'free to the reader' online (website, mobile app, digital) newsletter and monthly printed magazine, dedicated to celebrating Bristol, its people and their stories to help build stronger communities and communication between those communities. In addition to "What's On" in the area, it covers social issues and current affairs that affect the people of Bristol.
Though the publication is a well-known Bristol brand, what is less well-known about the organisation is that it was set up as a Community Interest Company with a clear social mission to produce a compelling range of local content on a variety of formats to support and stimulate the City; and have a large part of that content, written and produced by young talent from marginalised neighbourhoods. These young people might otherwise not get the opportunity to gain work experience in journalism without a degree level education. Profits from the publication are ploughed back into the magazine to grow its social impact.
The founders of the CIC, Dougal Templeton and Mike Bennett, both media professionals, were conscious that Bristol is often referred to as a "divided city" with clear social, economic and cultural differences that mainstream media often portray in a negative way, further serving to exacerbate the challenges and inequalities that certain communities face. Most Bristol publications are aimed at a small number of Bristol wards, ignoring other communities, which have been under-represented and therefore underserved by the media. Bristol 24/7 uncovers positive stories of inspiring people across all the Bristol wards connecting them in a single publication where one community can learn more about what is happening not only in their own neighbourhood but that of others.
The investment from the Fund will help Bristol 24/7 set up local hubs in the various areas of Bristol allowing local people to contribute articles and photos that will be uploaded to the main site, whilst allowing them also to raise their own revenue from advertising. This creates a catalyst for career opportunities in media for those who are currently marginalised, whilst dissipating negative attitudes.
Dougal Templeton said of its investment from the Resonance Fund: "I heard about a new social impact fund being set up in Bristol and was delighted to find out that it was from Resonance, a social impact company which we feel shares our mission to "dismantle poverty" in our great city. This gives us the investment we need to take the social impact of our enterprise to the next level."
Donna Thomas, Investment Manager from Resonance said: "Being a resident of Bristol, I knew of Bristol 24/7 but was delighted to discover that this very successful magazine also had a clear social mission behind it. Talking to the Bristol 24/7 team, it became clear that the investment they needed would make a big difference in the lives of young people who might like to work in journalism but would be unlikely to be considered in normal circumstances without a degree-level education or previous work experience. Resonance is engaging with many social enterprises in the city who are making real impact and need investment to do more – we want to speak to even more."
One early success story has seen one of Bristol 24/7's first work experience candidates Meena Alexander, who is from a BME background with no appropriate qualifications or media background, progress from a short stint of work experience, to a part time role with the magazine as editorial assistant and now a move to London where she is doing a journalism course at News Associates in Wimbledon. Meena has also landed a job at the Times on the production desk in the evenings.
Meena commented: "I really couldn't think of a better place to start my journalistic career than Bristol24/7. I was thrown in at the deep end and treated like an important member of the team from day one – not a tea tray or photocopier in sight. I learned such a wide variety of skills that have been invaluable; from writing to editing, interviewing to photojournalism. I know I will be putting everything I learned about journalism at Bristol 24/7 to good use for years to come."
This is now the third investment made by the Resonance Bristol SITR Fund into a Bristol social enterprise in the last 3 months, The Fund uses Social Investment Tax Relief to enable social enterprises to access more affordable, more patient finance, from individuals that share in their social mission, whilst still offering investors a financial return that reflects the risk. For many enterprises, this is the missing link that can help them access the finance they need to scale their social impact. For many investors, the tax relief puts social investment on a level playing field with their other investment opportunities, encouraging them to commit more investment to the issues they care about.
The Fund has raised £1.8m of investment to date and will remain open for eligible investors throughout 2016 with the aim of raising a total of £5m this year, and will then grow further in response to both the need for investment from social enterprises in Bristol and investor demand.
Further Information
Resonance is a social impact investment company. Our mission is to connect capital with social enterprise: something we have been doing across the UK for the last 14 years.
Our Ventures team works with individual social enterprises to raise investment, from investment readiness through to deal arranging. Our Funds team creates and manages impact investment funds, focused on the capital needs of multiple social enterprises. We have particular expertise in community-led projects, homelessness, education, health, social care, criminal justice, agriculture and renewable energy. Resonance has just under £100m under management across its five operational impact investment funds.
With offices in Bristol, Launceston, Manchester and London and a team of over 30, Resonance is helping to build the market for social investment in practice.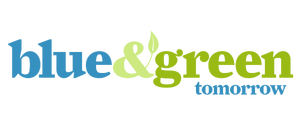 Green Weddings Trend: Why 70% of Newlyweds Are Going Green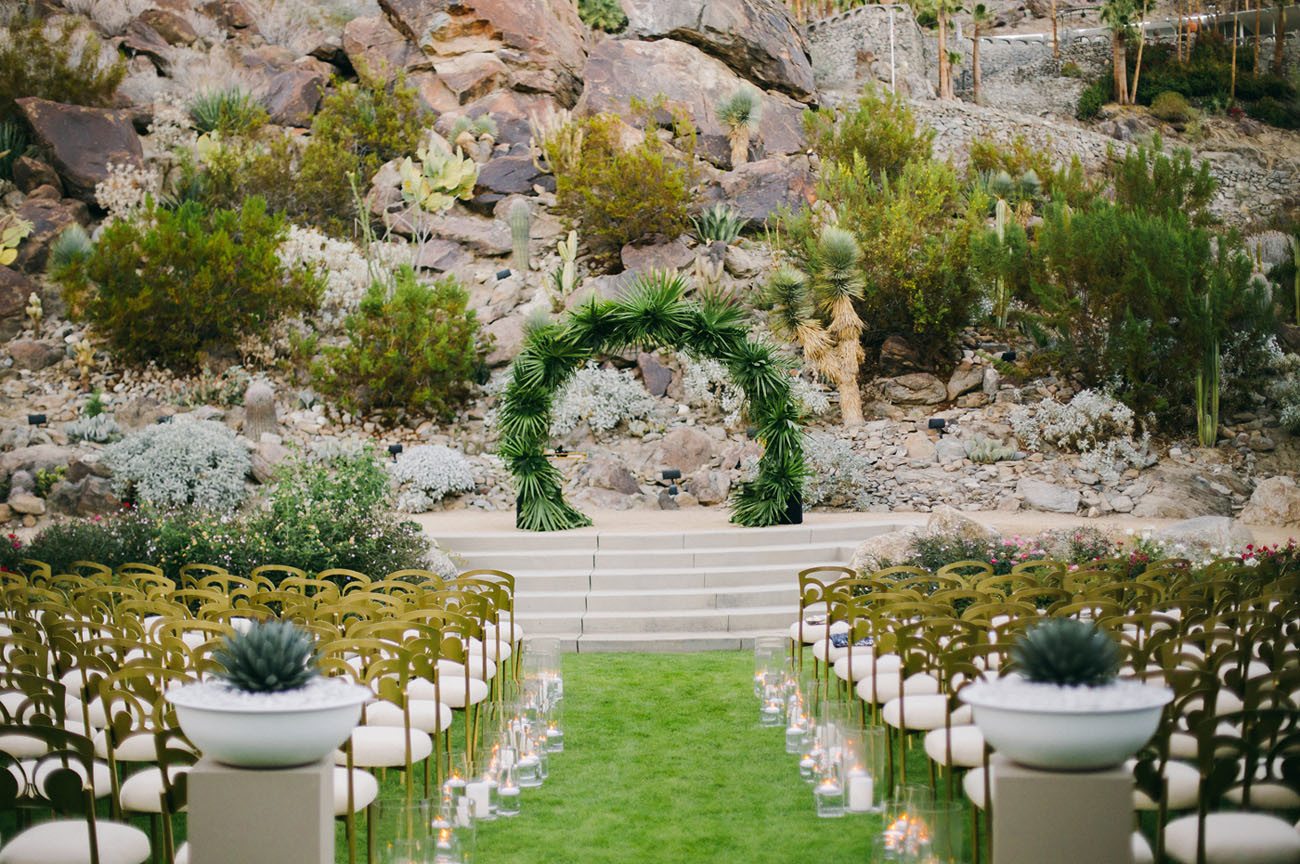 A couple of months ago, my best friend got married to her new husband. They are both very eco-conscious people, so they decided to have a unique twist on their wedding. They asked for the following:
They arranged a carpool with their friends.
They didn't have any balloons. Instead they used umbrellas.
They used plant materials instead of plastic confetti.
My friend insisted her husband not purchase a diamond. In addition to being ecologically conscious, she didn't like the idea of having a stone that was used in conflict zones.
My friends aren't the only ones making these changes. In fact, nearly a quarter of all newlyweds are organizing green weddings.
Green Weddings Are Becoming the Norm
People are more concerned about green living than ever before. They are trying to incorporate environmental protectionist ideas into every facet of their lives, even the most intimate, such as marriage. A growing number of people are trying to have green weddings, which can make a big difference in reducing their carbon footprint.
How much of a difference can this make? Here are some statistics to bear in mind:
There are a number ofreasons that green weddings are becoming more important. Here are a few.
People Are More Worried About Environmental Preservation than Ever Before
Green living in general is becoming a greater concern for most people. Even younger conservatives are breaking from their older counterparts by insisting on fighting climate change. According to a poll from Pew Research earlier this year, 75% of Americans say that they are very concerned about protecting the environment. Having green weddings is a good way to act on this concern.
One of the biggest changes people are making is using recycled products for their green weddings. This is explained by the research from Pew:
"Overall, 32% of U.S. adults say they are bothered a lot by people throwing away things that could be recycled. Roughly six-in-ten Americans (61%) who say they always try to live in ways that protect the environment say it bothers them "a lot" when others throw away things that could be recycled. Among those who are less focused on environmental protection, only a quarter say it bothers them a lot when others don't recycle. People who are environmentally conscious are also twice as likely as others to say that seeing someone incorrectly putting trash in recycling bins bothers them a lot (42% vs. 21%)."
Indifferent Politicians Are Driving them to Take More Initiative
Many politicians in power have been very hesitant to take action on climate change. Many of them have openly stated that it is a hoax. These politicians are forcing people to do what they can in their own lives to make a difference. Making small changes, such as hosting green weddings, is a great way to improve the environment without waiting for political momentum.
Cost and Simplicity
A couple of the biggest reasons that people want to host green weddings have nothing to do with their concern for the environment. Running green weddings is simply cheaper and simpler than having a massive, traditional one. One of the biggest changes is that they are buying green engagement rings from the best brands.
Green Weddings Are the Future
Green weddings have become very popular over the past few years. They will probably account for close to 90% of all marriages by 2025. People that are planning to get married should look into the benefits and plan accordingly.
Green Tech Start-Ups: Are they the Future?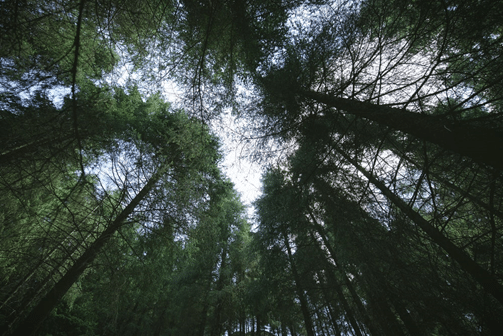 Endless innovations are occurring in green companies, reinventing the industries they belong to. Gradually, they are beginning to amass more success and popularity. Consequently, these factors serve as a good indicator for green technology businesses, and their development must begin somewhere.
Green tech start-ups boast a wide array of opportunities for the economy and environment, while boosting recruitment openings with valuable services. While the technology industry is littered with high revenues and competition, the green tech start-ups are the clear sign of a cleaner future.
Fulfilling a Genuine Need
Many tech companies will market themselves as the ultimate tech giants to shift stock and make profit. As they all vie for attention through warped corporate rhetoric, there is only one ethical winner; the start-up green tech company.
Some argue that mainstream tech businesses have grown far too big, branching out into other industries and standing between the consumer and practically everything they do. However, green tech start-ups go beyond the shallow ambitions of a company, answering a call to sincerely help the customer and climate in any way they can. Of course, this is an attractive business model, putting customers at ease as they contribute to a humanitarian cause that is genuine through and through.
After all, empathy is a striking trait to have in business, and green tech start-ups maintain this composure by their very nature and purpose.
Creating Opportunities
Despite the pursuits for clean energy still needing more awareness, green tech is an area that is ripe for contribution and expansion. There's no need to copy another company or be a business of cheap knockoffs; green tech start-ups can add a new voice to the economy by being fresh, fearless and entrepreneurial.
Technology is at its most useful when it breaks new ground, an awe that eco-friendly innovations have by default in their operations. Of course, green tech start-ups have the chance to build on this foundation and create harmony instead of climate crisis. Ultimately, the tech advancements are what revolutionise clean energy as more than an activist niche, putting theory into practice.
Despite the US gradually becoming more disengaged with green technology, others such as China and Canada recognise the potential in green technology for creating jobs and growth in their respective economies. The slack of others spurs them on, which creates a constant influx of prospects for the green tech sector. Put simply, their services are always required, able to thrive from country to country.
A Fundamental Foresight
Mainstream technology can seem repetitive and dull, tinkering with what has come before rather than turning tech on its head. Since 2011, technology has been accused of stagnation, something which the internet and petty app services seem to disguise in short reaching ideas of creativity.
However, green tech start-ups aren't just winging it, and operate with a roadmap of climate change in the years ahead to strategize accordingly. In other words, they aren't simply looking to make a quick profit by sticking to a trend, but have the long-term future in mind. Consequently, the green tech start-up will be there from the very start, building up from the foundational level to only grow as more and more people inevitably go green.
They can additionally forecast their finances too, with the ability to access online platforms despite the differing levels of experience, keeping them in the loop. Consequently, with an eye for the future, green tech startups are the ones who will eventually usher in the new era.