Scottish Government Urged To Act As Cycle Rates Tumble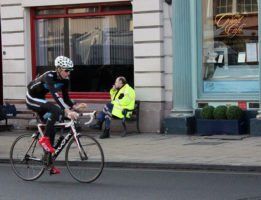 According to official figures emerging today cycling rates have decreased in Scotland, leading to campaigners calling for the Scottish Government to increase its spending on walking and cycling to a 10% share of the overall transport budget by 2020.
In a letter to the Finance Secretary Derek Mackay, an alliance of fourteen organisations ranging from public health charities to children's rights organisations to environmental campaigns urged for the Scottish Government to invest in cycle and walking paths to benefit health, the environment, and the economy.
A snapshot of cycle statistics in Scotland:
– In 2015, only 1.2% of journeys were made by bike.
– This is a decrease from 2014, when 1.4% of trips were made by bike.
– Cycle rates have been stalled at under 2% of all trips for over a decade.
– Only 1.9% of the transport budget went towards building walking and cycling paths in 2015.
– The transport sector accounts for 28% of Scotland's greenhouse gas emissions and little progress has been made in reducing carbon emissions from the sector since 1990.
The transport sector is the main cause of Scotland's air pollution health crisis, responsible for thousands of early deaths each year. Air pollution safety standards continue to be breached in 32 Pollution Zones across Scotland.
The group stressed that investing in walking and cycling works, citing the example of Edinburgh City Council. It noted that Edinburgh Council has bucked the national trend on cycling rates for the last few years and over 10% of trips to work are currently made by bike in the Capital, due to the Council's incremental investment in active travel, which is now at 9% of its transport budget.
Air pollution, mainly from traffic, is a major cause of early death in Scotland, and has been linked to cancer, heart attacks, and strokes.
Air Pollution Campaigner for Friends of the Earth Scotland, Emilia Hanna, said:
"Air pollution, mainly from traffic, is a major cause of early death in Scotland, and has been linked to cancer, heart attacks, and strokes. Walking and cycling would be realistic alternatives to the car for millions of trips every year if only the Scottish Government were to provide the desperately needed investment in high quality walking and cycling paths which make people feel safe. If investment rates don't change, then cycle rates won't change. The best bit is that it doesn't require any new money from Government but rather a shift in existing spending away from building yet more roads towards healthier, active travel."
The Children and Young People's Commissioner for Scotland, Tam Baillie said:
"Children have the right to a clean, healthy and sustainable environment, and this right is being directly threatened by air pollution worldwide and here in Scotland. There is an ever-growing body of evidence that toxic air can stunt children's lung growth and development. We call on the Scottish Government to invest a greater share of its transport budget in walking and cycling infrastructure, in order to create safe, convenient and viable ways for people to travel by pollution-free modes. A shift from car traffic towards cycles and walking will create cleaner air and a healthier environment, benefiting our children and future generations."
Lorraine Tulloch, Programme Lead, Obesity Action Scotland said:
"The levels of obesity and overweight in Scotland are unacceptably high; 65% of adults are overweight and 28% are obese, ranking Scotland 5th highest for overweight and 6th highest for obesity in the OECD. The resulting financial impact on NHS Scotland is estimated to be £363m per year. By creating healthy lifestyle environments, such as active travel infrastructure and healthy food environments, we can empower a culture shift across Scotland which will bring multiple benefits to the fabric of society in this country."
Pedal on Parliament Organiser, Sally Hinchliffe, said:
"We note that the government has recently reaffirmed its intention to see 10% of journeys by bike by 2020 — after all, so many other policies depend on achieving that target such as carbon emissions reductions. It's only logical, then, that 10% of the transport budget should go towards active travel, for how else would that vision be achieved?"
Campaigner for Spokes, Dave du Feu, said:
"With under 2% of its transport budget allocated to cycling, the SNP manifesto's "determination" to achieve its "vision" of 10% of journeys by bike in 2020 is in fact a mirage. Evidence from English towns and from Europe suggests 10% of journeys by bike would not even be achieved by 2030 at this level of investment."
Chief Executive at Chest Heart & Stroke Scotland, Mark O'Donnell, said:
"Air pollution and physical inactivity are major causes of stroke, heart disease, and chest illness in Scotland, and disproportionately affect many of the most vulnerable people in our society. Chest Heart & Stroke Scotland call on the Scottish Government to urgently increase its spending on active travel to enable it to meet its 2020 target, and to help tackle our endemic health inequalities."
Irene Johnstone, Head of the British Lung Foundation Scotland, said:
"More people died from lung conditions last year in Scotland than from heart disease and the numbers are rising. Our polluted urban areas and cities, particularly Glasgow, have the highest lung disease death rates in the UK. Air pollution affects our most vulnerable in society. It can cause serious problems for people living with lung conditions, poses a real danger to children's growing lungs, and usually affects those living in deprived areas the most. It's a public health crisis."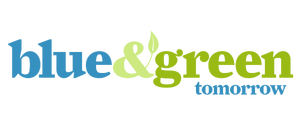 Two Ancient Japanese Philosophies Are the Future of Eco-Living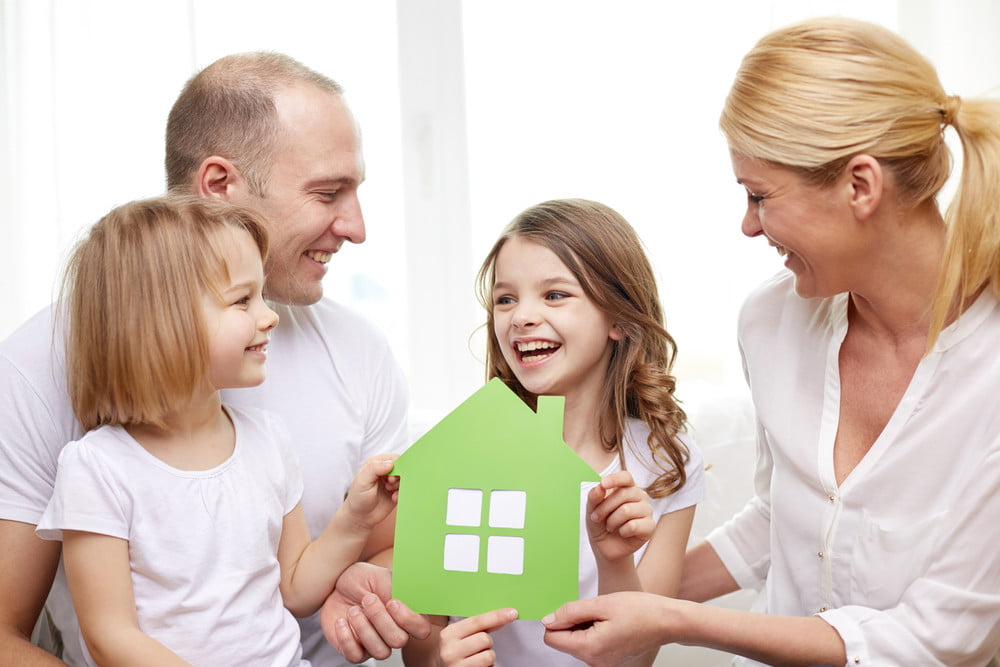 Our obsession with all things new has blighted the planet. We have a waste crisis, particularly when it comes to plastic. US scientists have calculated the total amount of plastic ever made – 8.3 billion tons! Unfortunately, only 9% of this is estimated to have been recycled. And current global trends point to there being 12 billion tons of plastic waste by 2050.
However, two ancient Japanese philosophies are providing an antidote to the excesses of modern life. By emphasizing the elimination of waste and the acceptance of the old and imperfect, the concepts of Mottainai and Wabi-Sabi have positively influenced Japanese life for centuries.
They are now making their way into the consciousness of the Western mainstream, with an increasing influence in the UK and US. By encouraging us to be frugal with our possessions, (i.e. using natural materials for interior design) these concepts can be the future of eco-living.
What is Wabi-Sabi and Mottainai??
Wabi-Sabi emphasizes an acceptance of transience and imperfection. Although Wabi had the original meaning of sad and lonely, it has come to describe those that are simple, unmaterialistic and at one with nature. The term Sabi is defined as the "the bloom of time", and has evolved into a new meaning: taking pleasure and seeing beauty in things that are old and faded. 
Any flaws in objects, like cracks or marks, are cherished because they illustrate the passage of time. Wear and tear is seen as a representation of their loving use. This makes it intrinsically linked to Wabi, due to its emphasis on simplicity and rejection of materialism.
In the West, Wabi-Sabi has infiltrated many elements of daily life, from cuisine to interior design. Specialist Japanese homeware companies, like Sansho, source handmade products that embody the Wabi-Sabi philosophy. Their products, largely made from natural materials, are handcrafted by traditional Japanese artisans – meaning no two pieces are the same and no two pieces are "perfect" in size or shape.
Mottainai
Mottainai is a term expressing a feeling of regret concerning waste, translating roughly in English to either "what a waste!" or "Don't waste!". The philosophy emphasizes the intrinsic value of a resource or object, and is linked to hinto animism, the notion that all objects have a spirit, or 'kami'. The idea that we are part of nature is a key part of Japanese psychology.
Mottainai also has origins in Buddhist philosophy. The Buddhist monastic tradition emphasizes a life of frugality, to allow us to concentrate on attaining enlightenment. It is from this move towards frugality that a link to Mottainai as a concept of waste can be made.
How have Wabi-Sabi and Mottainai promoted eco living?
Wabi-Sabi is still a prominent feature of Japanese life today, and has remained instrumental in the way people design their homes. The ideas of imperfection and frugality are hugely influential.
For example, instead of buying a brand-new kitchen table, many Japanese people instead retain a table that has been passed through the generations. Although its long use can be seen by various marks and scratches, Wabi-Sabi has taught people that they should value it because of its imperfect nature. Those scratches and marks are a story and signify the passage of time. This is a far cry from what we typically associate with the Western World.
Like Wabi Sabi, Mottainai is manifested throughout Japanese life, creating a great respect for Japanese resources. This has had a major impact on home design. For example, the Japanese prefer natural materials in their homes, such as using soil and dried grass as thermal insulation.
Their influence in the UK
The UK appears to be increasingly influenced by thes two concepts. Some new reports indicate that Wabi Sabi has been labelled as 'the trend of 2018'. For example, Japanese ofuro baths inspired the project that won the New London Architecture's 2017 Don't Move, Improve award. Ofuro baths are smaller than typical baths, use less water, and are usually made out of natural materials, like hinoki wood.
Many other UK properties have also been influenced by these philosophies, such as natural Kebony wood being applied to the external cladding of a Victorian property in Hampstead; or a house in Lancaster Gate using rice paper partitions as sub-dividers. These examples embody the spirit of both philosophies. They are representative of Mottainai because of their use of natural resources to discourage waste. And they're reflective of Wabi-Sabi because they accept imperfect materials that have not been engineered or modified.
In a world that is plagued by mass over-consumption and an incessant need for novelty, the ancient concepts of Mottainai and Wabi-Sabi provide a blueprint for living a more sustainable life. They help us to reduce consumption and put less of a strain on the planet. This refreshing mindset can help us transform the way we go about our day to day lives.
How to be More eco-Responsible in 2018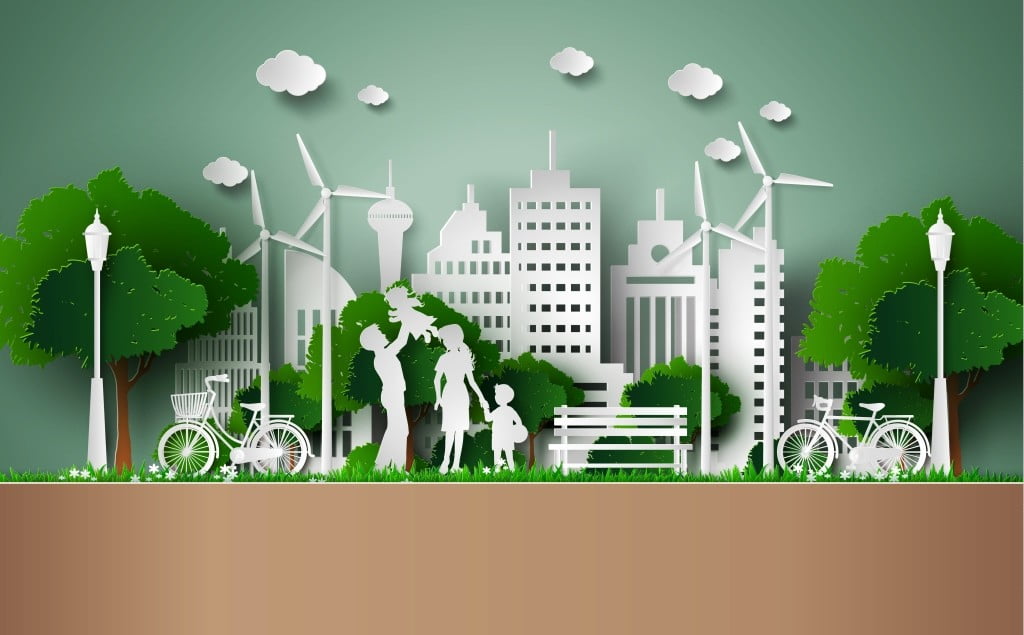 Nowadays, more and more people are talking about being more eco-responsible. There is a constant growth of information regarding the importance of being aware of ecological issues and the methods of using eco-friendly necessities on daily basis.
Have you been considering becoming more eco-responsible after the New Year? If so, here are some useful tips that could help you make the difference in the following year:
1. Energy – produce it, save it
If you're building a house or planning to expand your living space, think before deciding on the final square footage. Maybe you don't really need that much space. Unnecessary square footage will force you to spend more building materials, but it will also result in having to use extra heating, air-conditioning, and electricity in it.
It's even better if you seek professional help to reduce energy consumption. An energy audit can provide you some great piece of advice on how to save on your energy bills.
While buying appliances such as a refrigerator or a dishwasher, make sure they have "Energy Star" label on, as it means they are energy-efficient.
Regarding the production of energy, you can power your home with renewable energy. The most common way is to install rooftop solar panels. They can be used for producing electricity, as well as heat for the house. If powering the whole home is a big step for you, try with solar oven then – they trap the sunlight in order to heat food! Solar air conditioning is another interesting thing to try out – instead of providing you with heat, it cools your house!
2. Don't be just another tourist
Think about the environment, as well your own enjoyment – try not to travel too far, as most forms of transport contribute to the climate change. Choose the most environmentally friendly means of transport that you can, as well as environmentally friendly accommodation. If you can go to a destination that is being recommended as an eco-travel destination – even better! Interesting countries such as Zambia, Vietnam or Nicaragua are among these destinations that are famous for its sustainability efforts.
3. Let your beauty be also eco-friendly
We all want to look beautiful. Unfortunately, sometimes (or very often) it comes with a price. Cruelty-free cosmetics are making its way on the world market but be careful with the labels – just because it says a product hasn't been tested on animals, it doesn't  mean that some of the product's ingredients haven't been tested on some poor animal.
To be sure which companies definitely stay away from the cruel testing on animals, check PETA Bunny list of cosmetic companies just to make sure which ones are truly and completely cruelty-free.
It's also important if a brand uses toxic ingredients. Brands such as Tata Harper Skincare or Dr Bronner's use only organic ingredients and biodegradable packaging, as well as being cruelty-free. Of course, this list is longer, so you'll have to do some online research.
4. Know thy recycling
People often make mistakes while wanting to do something good for the environment. For example, plastic grocery bags, take-out containers, paper coffee cups and shredded paper cannot be recycled in your curb for many reasons, so don't throw them into recycling bins. The same applies to pizza boxes, household glass, ceramics, and pottery – whether they are contaminated by grease or difficult to recycle, they just can't go through the usual recycling process.
People usually forget to do is to rinse plastic and metal containers – they always have some residue, so be thorough. Also, bottle caps are allowed, too, so don't separate them from the bottles. However, yard waste isn't recyclable, so any yard waste or junk you are unsure of – just contact rubbish removal services instead of piling it up in public containers or in your own yard.
5. Fashion can be both eco-friendly and cool
Believe it or not, there are actually places where you can buy clothes that are eco-friendly, sustainable, as well as ethical. And they look cool, too! Companies like Everlane are very transparent about where their clothes are manufactured and how the price is set. PACT is another great company that uses non-GMO, organic cotton and non-toxic dyes for their clothing, while simultaneously using renewable energy factories. Soko is a company that uses natural and recycled materials in making their clothes and jewelry.
All in all
The truth is – being eco-responsible can be done in many ways. There are tons of small things we could change when it comes to our habits that would make a positive influence on the environment. The point is to start doing research on things that can be done by every person and it can start with the only thing that person has the control of – their own household.