Britain Can Create Sustainable Railways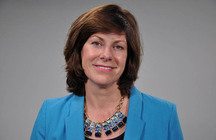 Yesterday Rail Minister Claire Perry put forward her vision for a sustainable railway in Britain. She discussed the idea of sustainable stations, battery storage solutions to power trains and community railways. Her speech also included the launch of the Rail Safety and Standards Board's Sustainable Development Principles 2016.
Claire Perry, Rail Minister, said: "This morning I want to address a subject that perhaps isn't currently receiving the attention it deserves. And that is the subject of sustainability.
"In recent years, we've talked a lot about investment, capacity and connectivity. And rightly so – there's a huge amount happening in rail under each of those themes. But I believe our job to revitalise Britain's railways isn't finished until have a railway that is not just high-capacity and well-connected, but a railway that is also sustainable. So I want to set out what I take sustainability to mean in the context of rail, and why it is important.
"First, then – what is a sustainable railway? To my mind, the answer is clear. It's a railway that is fit for the future. One that helps solve the environmental challenges we face, rather than contributing to them It's a railway that is properly connected to the communities it serve and it's a railway that has invested in the workforce it needs for the decades ahead.
"So, first, let me talk about how our railway can best meet the environmental challenges we face. When I speak to my rail counterparts, from everywhere from Canada to Egypt to Taiwan, they talk about environmental sustainability as the driving reason for their investment in rail. They see railways as a way of tackling congestion and improving our air quality. But in this country, talking in those terms is less common.
"That's a real missed opportunity, because there's so much for us to be proud about. We are one of the greenest transport modes, and we are getting greener. Right now we are on target to reduce per-passenger kilometre carbon emissions by 37% between 2014 and 2019. We need to talk about these successes more. But our words must be matched with continuing activity.
"Let's carry on making our new trains ever-lighter and more efficient. The new class 700 trains for Thameslink, for example, will be 20% lighter than the existing fleet and will use a third less energy.
"And I don't agree with those who say that because some stretches of our rail network are not currently being electrified, we will never have a rail network without diesel trains. I can see a future in which all-electric trains can run on non-electrified track by switching to battery power.
"Last year my department sponsored the trial of a battery powered Class 379 train in Essex. We demonstrated that battery technology is able to power a train reliably. Yes, we need the range to improve. But longer-lasting batteries are the holy grail of industry the world over, so the technology will mature sooner than we expect, and I am working with colleagues in DECC to see how government investment in battery storage solutions for renewable energy can be applied to improving battery train ranges.
"Our stations, too, can make their contribution to sustainability. Take Blackfriars; it's a stunning symbol of a modern railway but too-few people know that it is also a sustainable structure Blackfriars's roof's 23 tennis-courts-worth of solar panels provide up to 50% of the station's energy; enough to heat 80,000 cups of tea a day.
"Very few buildings have expanses of roof like our stations do, and they are often perfect for installing solar panels. Imagine if all our stations used their roofs in this way.
"I believe there's a real opportunity for rail freight to contribute to sustainability, too. One of the greatest challenges of our age is the emission of particulate matter from vehicles. This is not just a problem for future generations or far-away places. Particulates are here now, on our streets, already shortening lives and one of the key contributors is road freight and the need to bring goods from out-of-town distribution centres into city centres.
"Yet our rail lines already reach into stations located in the heart of the city. Imagine if we could run electric freight trains into stations outside peak hours or run passenger trains that can be partly converted to carry freight. Goods could be offloaded onto electric vehicles, for distribution across the city. Let's set ourselves the challenge of investing in new freight technology and joined up logistics.
"These are just a few ideas for creating a railway that meets our environmental challenges, rather than contributing to them. If we are to achieve our sustainability goals, we need to design them into policies, procurement and operations right from the start.
"So today I am delighted to launch the Rail Safety and Standards Board's Sustainable Development Principles 2016. The previous edition set the standard for the industry. We recently started including the principles in franchise competitions, where they have prompted bidders to increase energy efficiency of stations and trains and to reduce waste. But we want to take these refreshed principles further. From now on, they will form an important part of all future rail franchises and in doing so they should have an effect throughout the whole industry.
"Now, the major change to the principles, is that they include an aspiration for rail to have a positive social impact, focussing on engaging with local communities in making plans, and in deciding how "
"A sustainable railway is one that is connected to the community it serves. After all, a railway is not a closed system, it's rooted in neighbourhoods, and part of the fabric of local life. Everyone has a stake in the success of our railways and the railway has a stake in so many local communities. It's a reciprocal relationship that I want the industry to take seriously.
"In many places, it's already happening. A once-disused waiting room at Great Malvern Station is now a shop selling craft made by people with learning disabilities. And I have been really pleased by the way that, under the terms of the Northern franchise, we have agreed that disused railway assets should become community centres. There are underused railway buildings like this in towns, cities and villages all over the country, and it would be great for more of them to put to use for local benefit.
"I'm also a big fan of community railways. Across the county, thousands of volunteers are together giving 250,000 hours a year in support of their local railway lines. In March we launched a competition for ideas to make it easier for tourists to use heritage and community railways.
"These railways reach into parts of the country that tourists often miss, so last week we held a Dragons'-Den-style pitching event. We got some great ideas and will be announcing the winners soon.
"By putting our railways in the service of local life in these ways, we are gaining support for the railway even from the people who don't currently use it. And a widely-supported railway is a sustainable railway.
"But my final theme today is about the rail workforce. I make no apologies for returning to a theme that I know will be familiar to many. A sustainable railway needs a sustainable workforce. But, today, parts of the rail industry are set to lose half their staff to retirement within 15 years. That's unsustainable, but so too is the idea that we can run a railway with a workforce that looks nothing like the public it serves.
"In particular, we need more women working in rail. Women make up 51% of the population. 47% of the national workforce. But only 16% of the rail workforce, and a shockingly low 5% of train drivers. Crossrail has shown what women can do if they are brought into the industry.
"Of those who have undertaken work experience on Crossrail, over a fifth are women. Of those taking part in Crossrail's graduate programme, many of whom will go on to be the future leaders of the industry, women make up almost a quarter. And in total, of the 10,000 people working on Crossrail, nearly one third are women. The result is clear. Crossrail is on time. On budget.
"We are the proven world-leaders in urban and soft-ground tunnelling. And there it seems there's barely a dignitary or minister in Europe who hasn't donned an orange jacket to marvel at Crossrail's incredible underground structures. That's what a sustainable workforce can achieve. And it's a model for the rest of the industry to follow.
"And so I hope that will spark some debate. We need to build a railway that is sustainable. A railway that works for the people it serves. And a railway that looks like the people it serves. Thank you."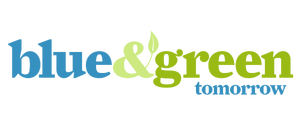 Ways Green Preppers Are Trying to Protect their Privacy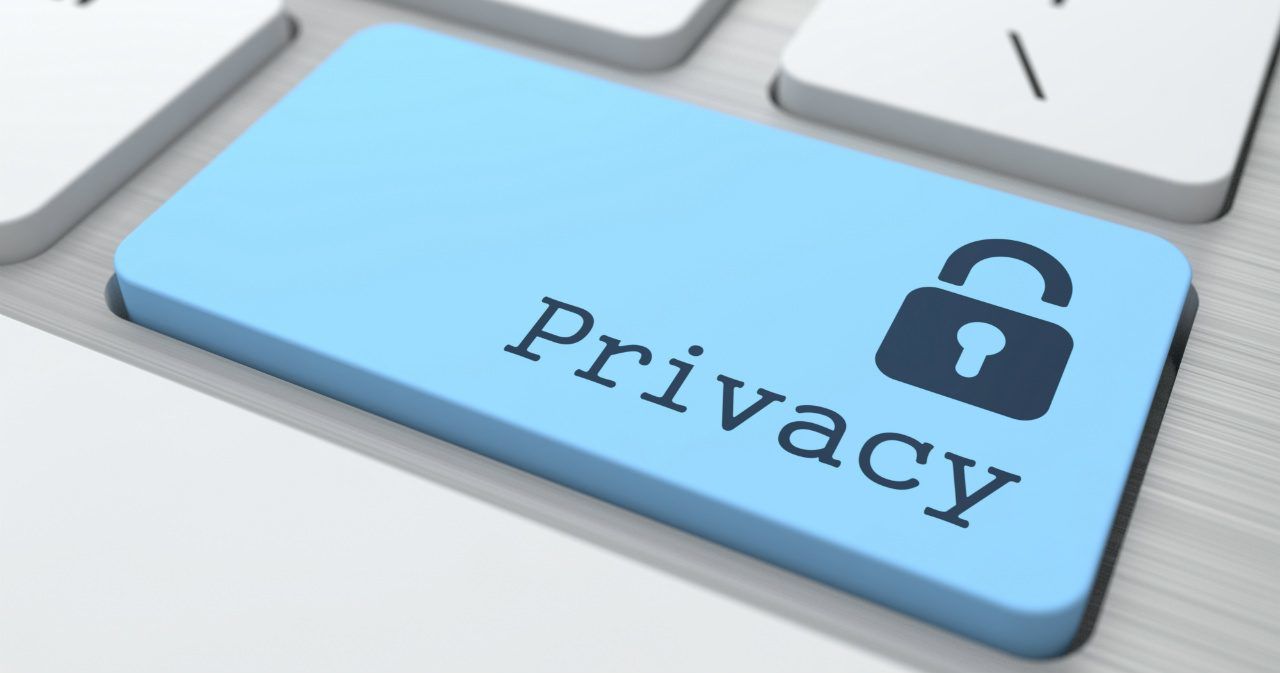 Environmental activists are not given the admiration that they deserve. A recent poll by Gallup found that a whopping 32% of Americans still doubt the existence of global warming. The government's attitude is even worse.
Many global warming activists and green preppers have raised the alarm bell on climate change over the past few years. Government officials have taken notice and begun tracking their activity online. Even former National Guard officers have admitted that green preppers and climate activists are being targeted for terrorist watchlists.
Of course, the extent of their surveillance depends on the context of activism. People that make benign claims about climate change are unlikely to end up on a watchlist, although it is possible if they make allusions to their disdain of the government. However, even the most pacifistic and well intentioned environmental activists may unwittingly trigger some algorithm and be on the wrong side of a criminal investigation.
How could something like this happen? Here are some possibilities:
They could share a post on social media from a climate extremist group or another individual on the climate watchlist.
They could overly politicize their social media content, such as being highly critical of the president.
They could use figures of speech that may be misinterpreted as threats.
They might praise the goals of a climate change extremist organization that as previously resorted to violence, even if they don't condone the actual means.
Preppers and environmental activists must do everything in their power to protect their privacy. Failing to do so could cost them their reputation, future career opportunities or even their freedom. Here are some ways that they are contacting themselves.
Living Off the Grid and Only Venturing to Civilization for Online Use
The more digital footprints you leave behind, the greater attention you draw. People that hold controversial views on environmentalism or doomsday prepping must minimize their digital paper trail.
Living off the grid is probably the best way to protect your privacy. You can make occasional trips to town to use the Wi-Fi and stock up on supplies.
Know the Surveillance Policies of Public Wi-Fi Providers
Using Wi-Fi away from your home can be a good way to protect your privacy.However, choosing the right public Wi-Fi providers is going to be very important.
Keep in mind that some corporate coffee shops such a Starbucks can store tapes for up to 60 days. Mom and pop businesses don't have the technology nor the interest to store them that long. They generally store tips for only 24 hours and delete them afterwards. This gives you a good window of opportunity to post your thoughts on climate change without being detected.
Always use a VPN with a No Logging Policy
Using a VPN is one of the best ways to protect your online privacy. However, some of these providers do a much better job than others. What is a VPN and what should you look for when choosing one? Here are some things to look for when making a selection:
Make sure they are based in a country that has strict laws on protecting user privacy. VPNs that are based out of Switzerland, Panama for the British Virgin Islands are always good bets.
Look for VPN that has a strict no logging policy. Some VPNs will actually track the websites that you visit, which almost entirely defeats the purpose. Most obviously much better than this, but many also track Your connections and logging data. You want to use a VPN that doesn't keep any logs at all.
Try to choose a VPN that has an Internet kill switch. This means that all content will stop serving if your VPN connection drops, which prevents your personal data from leaking out of the VPN tunnel.
You will be much safer if you use a high-quality VPN consistently, especially if you have controversial views on climate related issues or doomsday prepping.
How Going Green Can Save Your Business Thousands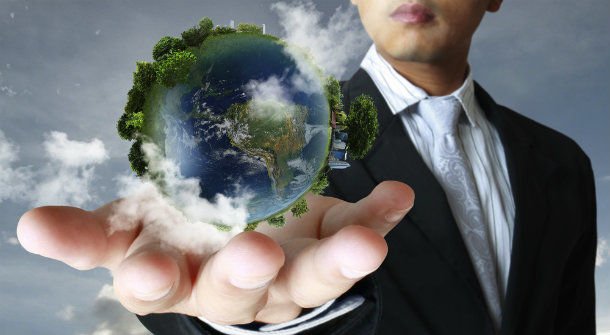 Running a company isn't easy. From reporting wages in an efficient way to meeting deadlines and targets, there's always something to think about – with green business ideas giving entrepreneurs something extra to ponder. While environmental issues may not be at the forefront of your mind right now, it could save your business thousands, so let's delve deeper into this issue.
Small waste adds up over time
A computer left on overnight might not seem like the end of the world, right? Sure, it's a rather minor issue compared to losing a client or being refused a loan – but small waste adds up over time. Conserving energy is an effective money saver, so to hold onto that hard-earned cash, try to:
Turn all electrical gadgets off at the socket rather than leaving them on standby as the latter can crank up your energy bill without you even realizing.
Switch all lights off when you exit a room and try switching to halogen incandescent light bulbs, compact fluorescent lamps or light emitting diodes as these can use up to 80 per cent less energy than traditional incandescent and are therefore more efficient.
Replace outdated appliances with their greener counterparts. Energy Star appliances have labels which help you to understand their energy requirements over time.
Draught-proof your premises as sealing up leaks could slash your energy bills by 30 per cent.
Going electronic has significant benefits
If you don't want to be buried under a mountain of paperwork, why not opt for digital documents instead of printing everything out? Not only will this save a lot of money on paper and ink but it will also conserve energy and help protect the planet. You may even be entitled to one of the many tax breaks and grants issued to organizations committed to achieving their environmental goals. This is particularly good news for start-ups with limited funds as the Environment Protection Agency (EPA) is keen to support companies opening up their company in a green manner.
Of course, if you're used to handing out brochures and leaflets at every company meeting or printing out newsletters whenever you get the chance, going electronic may be a challenge – but here are some things you can try:
Using PowerPoint presentations not printouts
Communicating via instant messenger apps or email
Using financial software to manage your books
Downloading accounting software to keep track of figures
Arranging digital feedback and review forms
Making the most of Google Docs
Going green can help you to make money too
Going green and environmental stability is big news at the moment with many companies doing their bit for the environment. While implementing eco-friendly strategies will certainly save you money, reducing your carbon footprint could also make you a few bucks too. How? Well, consumers care about what brands are doing more than ever before, with many deliberately siding with those who are implementing green policies. Essentially, doing your bit for the environment is a PR dream as it allows you to talk about what everyone wants to hear.
Going green can certainly save your money but it should also improve your reputation too and give you a platform to promote your business.