Trump's Surprise Win Has Low Impact On Bond Market, Says Robeco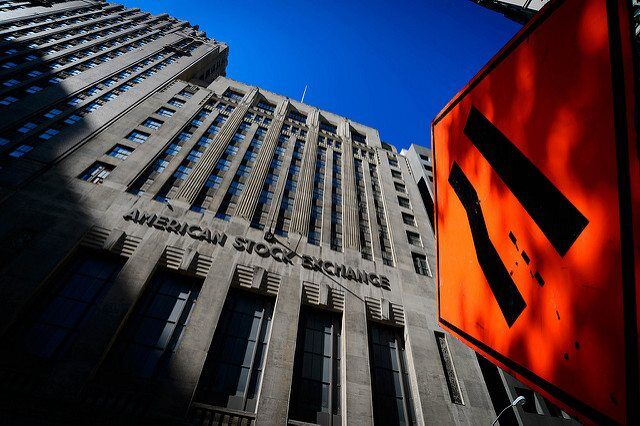 The bond market's reaction to Donald Trump's unexpected victory was less significant than after Brexit, and may eventually benefit fixed income.
"The surprise win by Trump feels like Brexit revisited," says Sander Bus, head of the High Yield bonds team. "Initially the polls pointed in the direction of a Clinton win, but as the evening progressed Trump beat the odds, by winning large states. Interestingly enough, Brexit spooked the markets more than Trump's surprise win: credit markets were much more volatile in June 2016."
The impact of a new Republican president could be beneficial for the US economy in the longer term – or at least that is what he claims.



"There will be more infrastructure spending and fiscal stimulus. However, Trump's win does not mean he can do whatever he wants. He will have to negotiate with the House of Representatives and the Senate, and within the Republican Party, not everyone agrees with Trump's intended policies. This uncertainty should be reflected in credit spreads, but this does not seem to be the case at the moment."
While equity markets in Asia opened down more than 4% down and US and European stock futures were 2-4% lower on news of the Republican landslide, the reaction in credit markets was more muted, Bus says. European CDS indices Itraxx Main and Crossover opened respectively 5 and 25 basis points higher, before coming back. CDS indices in the US, the CDX Investment Grade and CDX High Yield indices, widened by 5 and 15-20 basis points respectively.
Reactions short-lived
The European financial senior and sub-CDS indices moved in line with corporates, widening by 5 and 15 basis points. US banks responded in a similar way to the mild risk-off sentiment in markets. Underlying interest rates reacted strongly at the market opening but quickly gave up their gains, with 10- and 30-year US Treasury up and curves steepening.
The front end of the curve in Europe and US initially fell, which will have a positive impact on total return numbers for credit markets, especially if the widening in credit spreads is contained. "The impact on our Robeco High Yield Bonds fund, which has a large weight in the US, will be muted," says Bus. "The beta of the fund is currently around 1, which should help to keep the performance in line with that of the benchmark."
"The fund has an overweight in Europe versus the US. Our positioning in Europe could be beneficial for the fund, given that the uncertainty of Trump's policy is largely US-related. The positioning within both regions is more tilted towards higher quality, consumer-oriented sectors. There is a risk that 'rust-belt' sectors could rally, since Trump is a supporter of capital-intensive industries, such as steel, coal, energy and utilities. More profoundly, Obamacare is at risk. We have an overweight in US hospitals, so this could have a negative impact on the fund."
Financial Institutions Bonds
The initial impact on Robeco's Financial Institutions Bonds fund could be slightly negative, predominately due to the fund's higher beta of 1.3. Spread widening was muted, however, and risk-free rates went down, which could limit the underperformance. "The positioning of the fund is exclusively in European banks and insurance companies, and in the longer term, we expect the deleveraging trend in the sector to continue, and not to be impacted by Trump's win," says portfolio manager Jan Willem de Moor.
Credit funds impact muted
The impact of the US elections on Robeco Global Credits and Robeco Euro Credit Bonds is muted, their managers say. The funds' betas are close to 1, and initial market reactions triggers buyer interest from Asia. Bid-offers are relatively large and spread moves not significant enough to compensate for transaction costs. "The US election outcome does mean that we could see more populist policies across the world," warns portfolio manager
Victor Verberk. "This will put pressure on yields in the medium term, which could be beneficial for financials relative to corporates. Both funds are overweight financials versus corporates and long Europe versus the US."
Robeco Emerging Credits fund is conservatively positioned with an underweight beta of 0.91, a stance that was taken mainly on the back of anticipated rate hikes in the US. The fund has an overweight in Mexico which could hurt in the short term, but this should be mitigated by an overall beta of below 1.
The impact on Robeco Global Multi-Factor Credits will be muted. The fund has a beta of around 1, is neutral on interest rate duration and has an underweight in US dollar denominated bonds, which could be beneficial for performance in the short term. The underweight in energy could be somewhat negative, although it remains unclear how Trump's policy will play out.
Government bonds see mixed reactions
For government bonds, the Trump victory provided mixed reactions. After an initial rally, US government bonds sold off, while German Bund yields remained flat. Emerging local bond yields rose and emerging currencies declined as the Trump victory will likely have negative repercussions on foreign trade.
"We expect a Trump victory to have little short-term implications for monetary policy," says Kommer van Trigt, head of the Global Fixed Income Macro team. "A Fed hike in December is still the most likely scenario. With Congress and the Presidency in the same hands, it is more likely that some of the fiscal plans that were announced during the campaign will indeed be implemented."
"These plans include a reduction in personal and corporate tax rates and a substantial increase in infrastructure spending. How substantial the actual stimulus will be remains to be seen, but the direction is towards more fiscal stimulus. This can have an upward effect on yields via an increase in government debt and a reduced need for monetary stimulus."
"The positive argument for government bonds is that the Trump victory underlines event risk in politics (as did the Brexit vote), and his confrontational style could increase political risk going forward. On balance we view the Trump Presidency as being negative for bonds and we have reduced duration."
Going into the elections, the Robeco Global Total Return Bond Fund had an outright short position in Italian government bonds. This position has been closed as spreads have widened to the highest levels pre-Brexit. The Robeco Euro Government Bonds fund and Robeco All Strategy Euro Bonds have bought back Italian bonds, reducing the underweight positions in Italian government bonds in these funds.
Emerging debt may be impacted
Emerging currencies were hit by the expectation of hardened international trade relations under a Trump Presidency and emerging local bond yields also rose. "Looking forward, especially countries with a strong trade surplus vis-à-vis the US are likely to be impacted," says Paul Murray-John, portfolio manager of the Robeco Emerging Debt fund.
"We have reduced exposure to the Mexican peso in the run-up to the elections. The uncertainties around President Trump's policies will be challenging for several emerging countries. However, the Emerging Debt fund has its overweight bond exposures focused in countries that either have significant value, such as Brazil and Argentina, or are relatively insulated from President Trump's trade policies."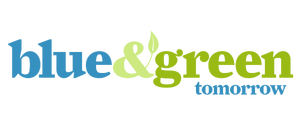 A Good Look At How Homes Will Become More Energy Efficient Soon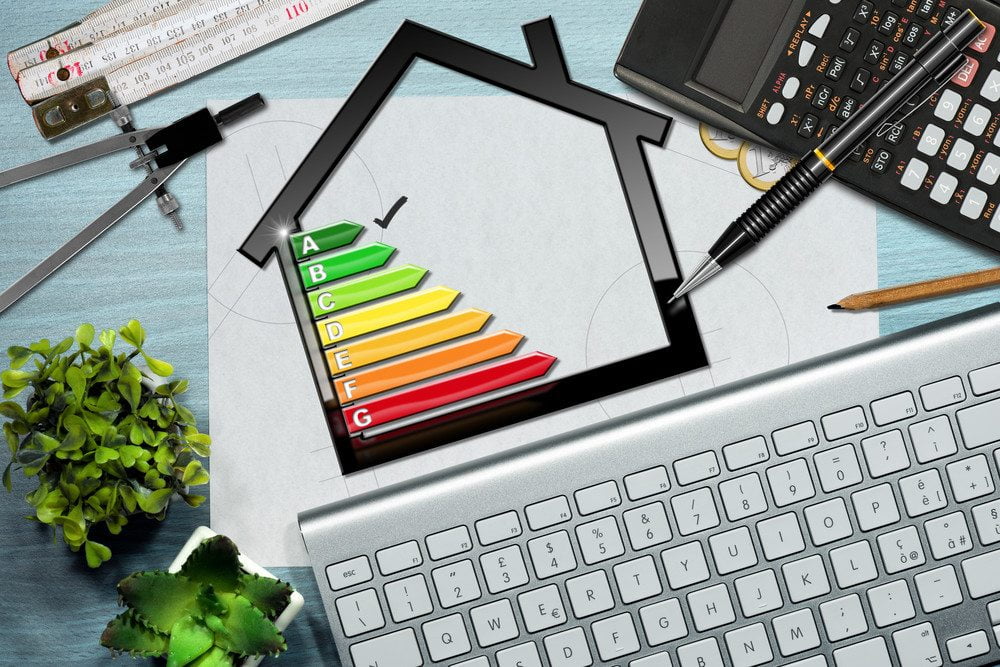 Everyone always talks about ways they can save energy at home, but the tactics are old school. They're only tweaking the way they do things at the moment. Sealing holes in your home isn't exactly the next scientific breakthrough we've been waiting for.
There is some good news because technology is progressing quickly. Some tactics might not be brand new, but they're becoming more popular. Here are a few things you should expect to see in homes all around the country within a few years.
1. The Rise Of Smart Windows
When you look at a window right now it's just a pane of glass. In the future they'll be controlled by microprocessors and sensors. They'll change depending on the specific weather conditions directly outside.
If the sun disappears the shade will automatically adjust to let in more light. The exact opposite will happen when it's sunny. These energy efficient windows will save everyone a huge amount of money.
2. A Better Way To Cool Roofs
If you wanted to cool a roof down today you would coat it with a material full of specialized pigments. This would allow roofs to deflect the sun and they'd absorb less heat in the process too.
Soon we'll see the same thing being done, but it will be four times more effective. Roofs will never get too hot again. Anyone with a large roof is going to see a sharp decrease in their energy bills.
3. Low-E Windows Taking Over
It's a mystery why these aren't already extremely popular, but things are starting to change. Read low-E window replacement reviews and you'll see everyone loves them because they're extremely effective.
They'll keep heat outside in summer or inside in winter. People don't even have to buy new windows to enjoy the technology. All they'll need is a low-E film to place over their current ones.
4. Magnets Will Cool Fridges
Refrigerators haven't changed much in a very long time. They're still using a vapor compression process that wastes energy while harming the environment. It won't be long until they'll be cooled using magnets instead.
The magnetocaloric effect is going to revolutionize cold food storage. The fluid these fridges are going to use will be water-based, which means the environment can rest easy and energy bills will drop.
5. Improving Our Current LEDs
Everyone who spent a lot of money on energy must have been very happy when LEDs became mainstream. Incandescent light bulbs belong in museums today because the new tech cut costs by up to 85 percent.
That doesn't mean someone isn't always trying to improve on an already great invention. The amount of lumens LEDs produce per watt isn't great, but we've already found a way to increase it by 25 percent.
Maybe Homes Will Look Different Too
Do you think we'll come up with new styles of homes that will take off? Surely it's not out of the question. Everything inside homes seems to be changing for the better with each passing year. It's going to continue doing so thanks to amazing inventors.
ShutterStock – Stock photo ID: 613912244
IEMA Urge Government's Industrial Strategy Skills Overhaul To Adopt A "Long View Approach"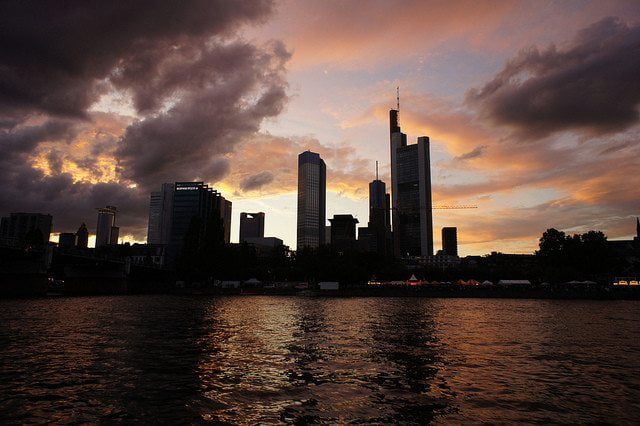 IEMA, in response to the launch of the Government's Industrial Strategy Green Paper, have welcomed the focus on technical skills and education to boost "competence and capability" of tomorrow's workforce.
Policy experts at the world's leading professional association of Environment and Sustainability professionals has today welcomed Prime Minister Teresa May's confirmation that an overhaul of technical education and skills will form a central part of the Plan for Britain – but warns the strategy must be one for the long term.
Martin Baxter, Chief Policy Advisor at IEMA said this morning that the approach and predicted investment in building a stronger technical skills portfolio to boost the UK's productivity and economic resilience is positive, and presents an opportunity to drive the UK's skills profile and commitment to sustainability outside of the EU.
Commenting on the launch of the Government's Industrial Strategy Green Paper, Baxter said today:
"Government must use the Industrial Strategy as an opportunity to accelerate the UK's transition to a low-carbon, resource efficient economy – one that is flexible and agile and which gives a progressive outlook for the UK's future outside the EU.
We welcome the focus on skills and education, as it is vital that tomorrow's workforce has the competence and capability to innovate and compete globally in high-value manufacturing and leading technology.
There is a real opportunity with the Industrial Strategy, and forthcoming 25 year Environment Plan and Carbon Emissions Reduction Plan, to set long-term economic and environmental outcomes which set the conditions to unlock investment, enhance natural capital and provide employment and export opportunities for UK business.
We will ensure that the Environment and Sustainability profession makes a positive contribution in responding to the Green Paper."