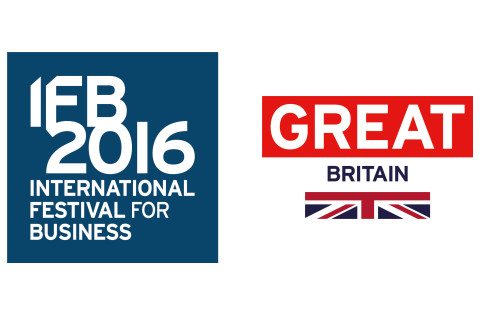 The Blue Skies series will take place at the end of each day at the Festival, the largest of its kind in the world, and will give attendees the opportunity to listen to events that have shaped a group of fascinating people's lives.
The first three to be unveiled are:
FW De Klerk the former South African President who oversaw the end of apartheid and the creation of the first fully democratic Republic of South Africa. Since leaving politics his work has included establishing Global Leadership Foundation (GLF), a non-profit organisation that plays a constructive role in the promotion of peace, democracy and development in countries across the world.
Jim O'Neil the former Goldman Sachs economist who defined the BRICS growth economies. Lord O'Neil is now Commercial Secretary to the UK Treasury and a key architect of the UK Northern Powerhouse as an economic area that will shape the success of the UK economy in the future.
Liv Garfield the FTSE 100 CEO of Severn Trent Water. Originally from Liverpool, the host city for IFB2016, she is one of only six female FTSE 100 CEOs and was recently announced as one of the UK Prime Minister's Business Ambassadors.
Following the initial three, further Blue Skies thinkers will be announced over the coming weeks and in addition, IFB2016 is launching a search for further Blue Skies thinkers that Festival attendees would like to hear from. The #searchforblueskies twitter campaign is being launched to gather the most interesting figures to attend the series.
Jude Kelly OBE, Creative Director of IFB2016 commented "The Blue Skies series is an exceptional addition to the 2016 Festival. The opportunity to hear from a group of the most fascinating global figures is a huge draw for Festival attendees. I am delighted to welcome FW De Klerk, Lord O'Neil and Liv Garfield as the first of our speakers and look forward to learn who else will be taking part."
Backed by HM Government, IFB2016 is the world's biggest business festival. It will bring together thousands of global businesses, providing a platform for companies to connect and conduct international commerce. Put simply it is a global marketplace where deals are done.
This summer's festival follows the success of the inaugural IFB in 2014, which produced more than £200m of new investment deals and export sales totaling more than £80m which were the direct result of introductions and connections facilitated by the event.
As a global showcase for great British industries and sectors, the Festival is a key date in the UK and international business calendar commencing on 13 June 2016. It will focus on three key sectors that are transforming the business landscape of Britain and beyond, including: manufacturing; creative & digital; and energy and environment.
Attendees will join world-leading business organisations, including festival partner HSBC and festival supporters Arup, DLA Piper, Dong Energy, Heathrow, PwC, Siemens and Virgin Trains.
https://www.ifb2016.com/about/blue-skies