Low Impact City Logistics Chosen By Consortium For Future Of Urban Parcel Delivery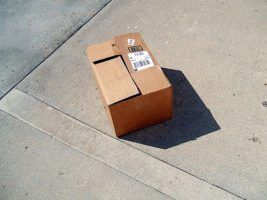 It was announced today that a consortium of  businesses and organisations plan to develop and trial an innovative electric powered bike and walker trailers to deliver packages in the centre of London. The IP protected prototype will be designed and developed by Skotkonung, Fernhay and the University of Huddersfield and tested by Outspoken Delivery  in Cambridge ahead of the live trial testing by UPS in the City of Westminster.
The design signals the next generation of delivery trailers – combining speed, mobility and analytics to provide a sustainable delivery system that could signal a new future for urban courier logistics.
The Low Impact City Logistics project is part of a £10 million investment by Innovate UK in a range of collaborative research and development projects that aim to improve the efficiency and experience of the end-to-end journey for people and freight. Specialist product development firm Fernhay will coordinate the consortium, having been awarded the funding following a competitive pitch process.
Development of the trailer system begins this month, with trials by leading global logistics provider UPS taking place in early 2017 in Mayfair, one of the densest London delivery areas. The trial comes at a crucial time for logistics providers, who have seen the rates of B2C domestic package delivery increase significantly as e-commerce continues to grow.
Fernhay's innovative technology is net neutral, so the weight of the trailer is not felt by the handler, allowing for increased last mile deliveries by foot or cycling. This will result in a decrease in the use of vans in congested urban areas, providing environmental benefits as well as increased parcel drop rates and more flexibility in delivery routes. Six trailers can be dropped into a busy city centre by a single van, allowing the trailer system to easily cover a large urban area.
The project will also create associated optimisation algorithms written by Skotkonung, through a GPS tracker fitted within the trailer, allowing for continuous improvement in route speed and efficiency.
Robin Haycock, Director of Fernhay said: "Solving problems that are difficult but important to society, is exciting and rewarding work for Fernhay. Delivering increasing volumes of parcels to people in dense urban environments, whilst minimising the environmental effects and saving money, is the solution that we hope to deliver with our trailer system."
Peter Harris, UPS Director of Sustainability EMEA said: "UPS has always prided itself on its market-leading sustainability schemes, and the Low Impact City Logistics project is no different. Using Fernhay's advanced technology and UPS's years of logistics experience, we can transform the way that customers receive their parcels."
The UK is one of UPS's leading markets in terms of environmental initiatives, and is a natural fit for the trial of this exciting venture.
Rob King, Managing Director of Outspoken Delivery said: "We are very excited to be involved with this project; we have over 10 years' experience in cycle based delivery and have seen huge leaps in innovation in the last few years which has contributed to cycle based delivery being seen as a demonstrable solution to the environmental problems associated with deliveries in urban areas."
Professor Rakesh Mishra, University of Huddersfield said: "We are delighted to be part of this exciting project that has the potential to provide substantial costs savings to the freight transport sector as well as significant benefits for the environment. The combination of our expertise in sensor design and analytics along with the expertise and knowledge of the consortium partners will ensure that we deliver an innovative technology that will have a transformative effect."
Cllr Heather Acton, Cabinet Member for Sustainability and Parking, said: "Westminster City Council is committed to improving air quality throughout the borough. We are taking the lead through our Greener City Action Plan to map out how, with our partners, we can tackle pollution. Reducing freight vehicle movements and increasing cycling are key parts of this, so we are pleased to be working with businesses in joining them together through this innovative scheme in our vision for a cleaner, healthier and greener city."
Jon Cole, Skotkonung said: "Skotkonung are excited to be a part of such an innovative project, which is paving the way toward revolutionising logistics operations. Skotkonung's experience in developing technology solutions to maximise efficiency makes us well placed to contribute to this project, and we look forward to continuing to work with the wider team to a successful project conclusion."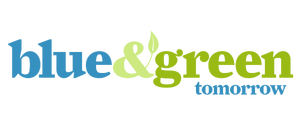 What Does the Rising Alt-Right Movement Mean for Climate Change Propaganda?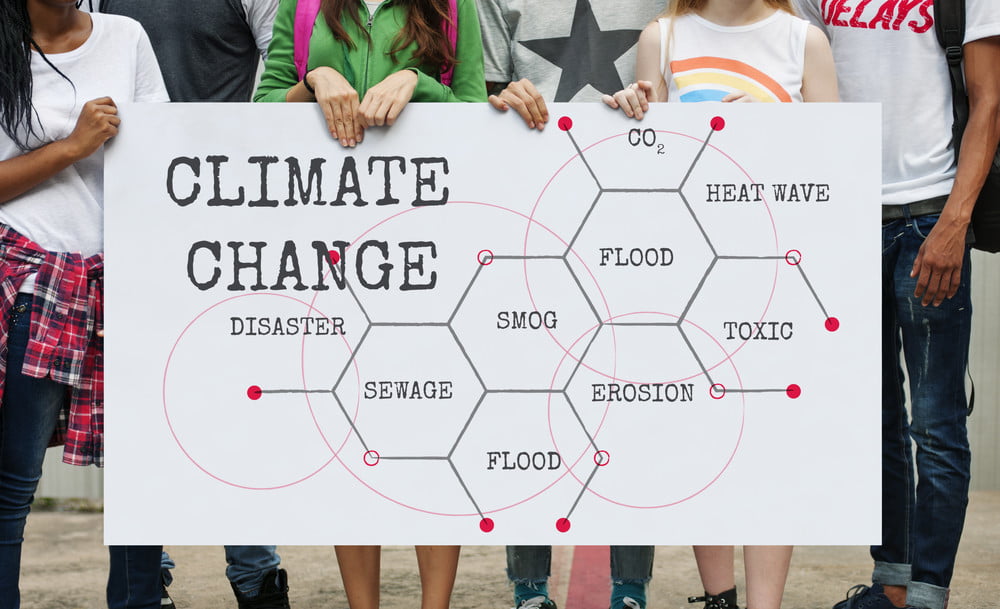 Time author Justin Worland penned an insightful post this summer about the increasingly divisive attitudes on climate change. Worland pointed out that concerns about climate science used to be a bipartisan focus, but have since become primarily the concern of the left.
The Alt-Right Gives Renewed Voice to Climate Change Denialism
Unfortunately, the battle is becoming more divisive than ever before. The rise of the alt-right movement has propelled climate change denialism into overdrive. The election of Donald Trump illustrates this perfectly. In 2012, Trump tweeted that climate change was a mess created by the Chinese. At the time, his statement was dismissed as a mocking jab at the current president. However, after millions of alt-right voters put Trump in office, these fears became more pronounced.
The alt-right movement is gaining steam across the Western World. This has created profound concerns about the inevitable future of climate change. Of course, not every alt-right group adheres to climate change denialism. A British paper writing service would likely publish more articles that are favorable to the climate change discussion, even if it was read primarily by right-wingers. However, that is of little solace to the rest of the world. While alt-right groups in mainland Europe may not share the American GOP's hostility towards climate science, they will help reinforce their political capital.
Around the same time Worland published his article, his colleague at The Guardian, David Runciman wrote a piece that focused more heavily on recent developments driven by the alt-right.
"Not all climate sceptics are part of the "alt-right". But everyone in the alt-right is now a climate sceptic. That's what makes the politics so toxic. It means that climate scepticism is being driven out by climate cynicism. A sceptic questions the evidence for a given claim and asks whether it is believable. A cynic questions the motives of the people who deploy the evidence, regardless of whether it is believable or not. Any attempt to defend the facts gets presented as evidence that the facts simply suit the interests of the people peddling them."
Does this mean that the quest to fight climate change has been lost? No. A new generation of right wingers are beginning to break the cycle of climate change denialism. According to recent polls, millennial conservatives are much more likely to be concerned about the future of climate change then they're older conservative brethren. They may help turn the tide of the political discussion, so climate change can once again be a bipartisan concern.
Unfortunately, there are a couple of concerns:
Millennials are less politically active, so they may not have the influence necessary to temper the alt-right position on climate change.
The alt-right has significant control over the discussion. Trump has taken efforts to bar studies that contradict his position on climate change. Millennial attitudes on climate science make shift after being exposed to alt-right propaganda.
The biggest concern of all is that it may be too late to address the problem by the time millennials have any meaningful political influence.
So what can be done to address the issue? Climate change advocates must be more diligent than ever. They will be combating a group of climate change deniers with a lot more political support. They will need to make the case that fighting climate change is not a political concern, but a concern of human survival.
With concerns about climate change mounting, they will also need to make it one of their primary ballot points during coming elections. If they create enough of a protest, they may be able to turn the tide of discussion.
How Home Automation Can Help You Go Green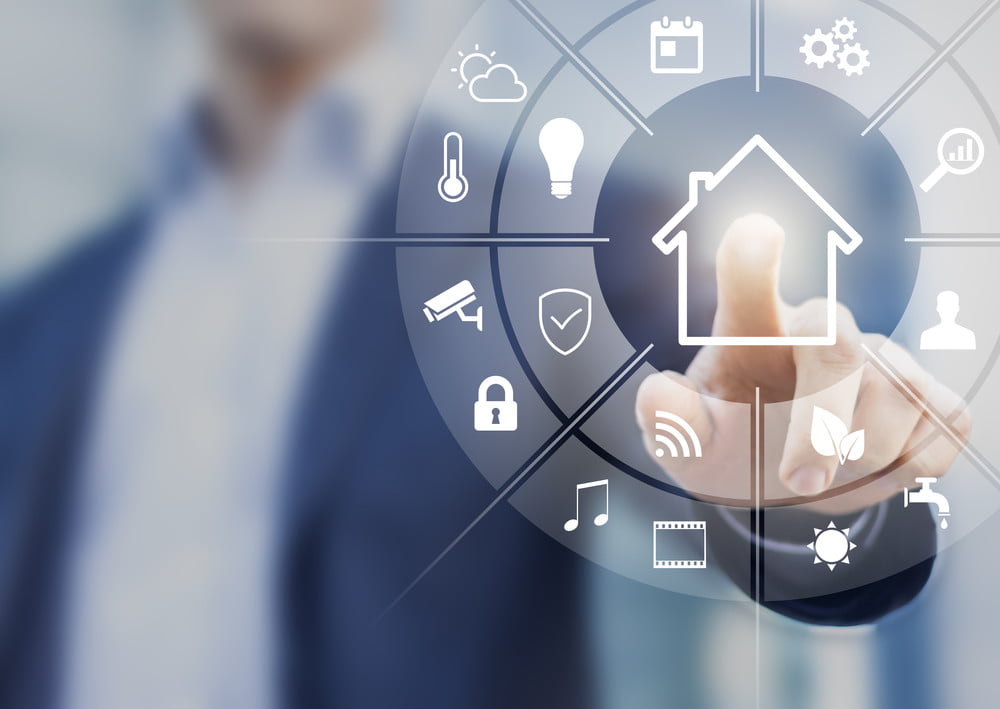 The holidays are an exciting, nostalgic time: the crispness in the air, the crunch of snow under your boot, the display of ornate holiday lighting up your home like a beacon to outer space, and the sound of Santa's bell at your local Walmart.
Oh, yeah—and your enormous electric bill.
Extra lights and heating can make for some unexpected budgeting problems, and they also cause your home to emit higher levels of CO2 and other pollutants.
So, it's not just your wallet that's hurting—the planet is hurting as well.
You can take the usual steps to save energy and be more eco-conscious as you go about your normal winter routine (e.g., keeping cooler temperatures in the home, keeping lights off in naturally lit rooms, etc.), but these methods can often be exhausting and ultimately ineffective.
So what can you actually do to create a greener home?
Turn to tech.
Technology is making waves in conservation efforts. AI and home automation have grown in popularity over the last couple of years, not only because of their cost saving benefits but also because of their ability to improve a home's overall energy efficiency.
Use the following guide to identify your home's inefficiencies and find a solution to your energy woes.
Monitor Your Energy Usage
Many people don't understand how their homes use energy, so they struggle with conservation. Start by looking at your monthly utility bills. They can show you how much energy your home typically uses and what systems cost you the most.
The usual culprits for high costs and energy waste tend to be the water heater and heating and cooling system. Other factors could also impact your home's efficiency. Your home's insulation, for example, could be a huge source of wasted heating and cooling—especially if the insulation hasn't been inspected or replaced in years. You should also check your windows and doors for proper weatherproofing every year.
However, waiting for your monthly bill or checking out your home's construction issues are time-consuming steps, and they don't help you immediately understand and tackle the problem. Instead, opt for an easier solution. Some homeowners, for example, use a smart energy monitor such as Sense to track energy use in real time and identify energy hogs.
Use Smart Plugs
Computers, televisions, and lights still consume energy if they're left on and unused. Computers offer easy cost savings with their built-in timers that allow the devices to use less energy—they typically turn off after a set number of minutes. Televisions sometimes provide the same benefit, although you may have to fiddle with the settings to activate this feature.
A better option—and one that thwarts both the television and the lights—is purchasing smart plugs. The average US home uses more than 900 kilowatts of electricity per month. That can really add up, especially when you realize that people are wasting more than $19 billion every year on household appliances that are always plugged in. Smart plugs like WeMo can help eliminate wasted electricity by letting you control plugged-in items from your smartphone.
Update Your Lighting
Incandescent lightbulbs can consume and waste a lot of energy—35% of CO2 emissions are generated from electric power plants. This can have serious consequences for increased global warming.
To reduce your impact on the environment, you can install more efficient lightbulbs to offset your energy usage. However, many homeowners choose smart lights, like the Philips Hue bulbs, to save money and make their homes more energy efficient.
Smart lights can be controlled from your smartphone, and many smart light options come with monthly energy reporting so you can continue to find ways to reduce your carbon footprint.
Take Control of the Thermostat
Homeowners often leave the thermostat on its default settings, but defaults often result in heating and cooling systems that run longer and harder than they need to.
In fact, almost half the average residential energy use comes from energy-demanding heating and cooling systems. As an alternative to fiddling with outdated systems, eco-conscious homeowners use smart thermostats to save at least 10% on heating and roughly 15% on cooling per year.
Change your home's story by employing a smart thermostat such as the Nest, ecobee3, or Honeywell Lyric. Smart thermostats automatically adjust your in-home temperature by accounting for a variety of factors, including outdoor humidity and precipitation. A lot of smart thermostats will also adjust your home's temperature depending on the time of day and whether you're home.
Stop Wasting Water
The average American household uses about 320 gallons of water per day. About one-third of that goes to maintaining their yards. Using a smart irrigation systems to improve your water usage can save your home up to 8,800 gallons of water per year.
Smart irrigation systems use AI to sync with local weather predictions, which can be really helpful if you have a garden or fruit trees that you use your irrigation system for  water. Smart features help keep your garden and landscaping healthy by making sure you never overwater your plants or deprive them of adequate moisture.
If you're looking to make your home greener, AI-enabled products could make the transition much easier. Has a favorite tool you use that wasn't mentioned here? Share in the comments below.