Setting a sustainable example in our education system
Can your education really be eco-friendly? Alex Blackburne writes how universities across the country have a massive part to play in ensuring a sustainable future.
"One of the greatest problems of our time", claimed 16th century statesman Thomas More, "is that many are schooled but few are educated". Although first uttered nearly 500 years ago, when it comes to sustainability, this quote couldn't be more accurate.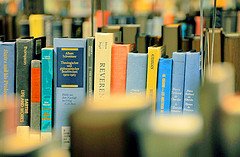 Can your education really be eco-friendly? Alex Blackburne writes how universities across the country have a massive part to play in ensuring a sustainable future.
"One of the greatest problems of our time", claimed 16th century statesman Thomas More, "is that many are schooled but few are educated". Although first uttered nearly 500 years ago, when it comes to sustainability, this quote couldn't be more accurate.
The UK boasts over 300,000 graduates annually. That's 300,000 graduates who will then begin to look for jobs, but more importantly, it's 300,000 people who will one day form part of arguably the most important generation in modern history.
Charged with the intimidating burden of cleaning up the pieces shattered by current wrongdoings, these people's minds are integral in making the transition into a sustainable future.
Granted, at the moment it's not their prerogative to make a difference in investment terms. That's down to the older crop. But it would be hugely significant for them to reach the age and wealth that actually mattered, whilst already possessing fundamental sustainable morals.
The Oxford Institute of Sustainable Development (OISD) undertakes research into various aspects relating to sustainability within the built environment. Most of its staff teach at Oxford Brookes University, and Dr Bridget Durning, senior research fellow at the OISD, explained how the institute's research transcends through to students.
"Our teaching is greatly informed by the current research that we undertake, and sustainable development is a very important factor within all the lives that we lead", she said.
"It's very important that our future professionals are not just educated – it's also about making sure they have the knowledge to appreciate and understand how what they do in their professional practice influences the world that we live in".
It's not just about teaching the young minds about sustainable development and renewable technologies, though. Universities themselves, all across the UK, are making strides forward in an attempt to become more energy efficient and sustainable.
The Higher Education Funding Council for England (HEFCE) announced last week that it was to distribute nearly £11m to fund carbon reduction projects at higher education institutions (HEIs) across the country.
Four major projects – at the University of Exeter, the University of Derby, the University of Bradford and Plymouth University – and 24 smaller-scale programmes, will receive shares of the cash boost as part of HEFCE's Revolving Green Fund scheme.
Universities and science minister, David Willetts, said, "Universities are significant energy users so it is important that they should reduce their carbon footprint where possible.
"These projects will deliver significant environmental benefits, but they will also improve the operational efficiency of the institutions".
As well as this announcement, energy giant E.ON has teamed up with two Birmingham universities in a partnership designed to further develop clean energy, or low carbon technologies.
A major player in the UK energy market, and part of the 'big six' suppliers, E.ON was accused of profiteering and infiltration of government departments last year. The coalition with Aston University and Birmingham City University, though, is a step in the right direction as it attempts to shake off the criticism.
The advancements that universities are making towards becoming more sustainable have been tracked and charted by People & Planet, the largest student campaigning network in the UK.
Its Green League ranks institutions by their environmental and ethical performance, with Nottingham Trent University (NTU) topping the chart for 2011.
The university has strong policies when it comes to sustainability, including EcoCampus – an Environmental Management System (EMS) and award scheme that has been specifically designed for universities.
According to NTU's website, EcoCampus "aims to assist institutions in moving towards environmental sustainability through good operational and management practices".
Ten English universities are currently signed up to the project – five of which finished in the top ten of the Green League, which shows just how productive the scheme is.
Below is an infographic, exclusively designed by Blue & Green Tomorrow using People & Planet's Green League figures.  It shows each institution's total ethical score, against its ethical investment rating.
The latter rating was determined by asking each university whether it had a publicly available ethical investment policy; whether this policy was reported on annually; and whether the university had, on ethical grounds, divested, invested, engaged with companies as a shareholder, or changed banking provider in the last year.
NTU and the University of Gloucestershire are the clear frontrunners according to the infographic, with the latter in particular excelling in the ethical investment criteria.
Bishop Grosseteste University College Lincoln, meanwhile, was deemed to have failed the Green League.
Blue & Green Tomorrow contacted the college, which only has 2,000 students and 200 staff, to give it the chance to explain the reasoning behind its poor showing.
Deputy principal, Hâf Merrifield, responded to the claims by saying that People & Planet's results were flawed.
She said, "We did not submit any information for the league table as most of the categories are not applicable to an institution of our size.
"In some categories publicly available information was used, while in others we were marked down because we did not submit an entry.
"The methodology used disadvantages small higher education institutions like Bishop Grosseteste.
"For example, the ranking awards points to institutions which have a designated environmental officer or a carbon reduction team, which are not viable posts for small institutions.
"Instead of denoting these categories as 'not applicable', this league table marks BG down".
In answer to Merrifield's claims, Louise Hazan, People & Planet's climate campaigns manager, stated that all of the Green League's criteria are calculated with the relative size of each institution in mind.
"There are many smaller institutions than Bishop Grosseteste that do very well in the People & Planet Green League", she said.
"The major reason Bishop Grosseteste scored so poorly in the Green League 2011 was that it failed to provide any information about its environmental and ethical activities, despite a request made under the Freedom of Information Act (Environmental Information Regulations).
"Had it responded, it would have been awarded points commensurate with its size and performance in all the Green League criteria.
"Instead of making up excuses, I'd urge Bishop Grosseteste to be brave enough to submit their green credentials for assessment in the forthcoming People & Planet Green League 2012".
Whilst Hazan is right – there are universities of smaller size than Bishop Grosseteste that have been given higher ethical scores in the Green League – these do go against the general theme.
But does being a small institution always lead to poor ethical ratings? And likewise, does being large mean you're bound to be ethical? Are these facts set in stone?
The following chart shows that as a large institution, you've got a much better chance of coming nearer the top – although there are exceptions to the rule.
The graphic shows the Green League's top ten and bottom ten HEIs, along with the number of students enrolled at each in 2008/09.
Only three of the top ten – the University of Gloucester (9,635), the University of Worcester (8,320) and Bath Spa University (8,160) – boast less than 10,000 students.
Conversely, only two of the bottom ten – Cardiff University (30,010) and Queen Mary, University of London (14,025) – surpass the 10,000 student barrier. In fact, only four out of the ten break 5,000.
It's clearly no coincidence that the most ethical institutions also have the most students, and vice versa.
More students means more income. More income means better facilities. Better facilities mean the ability to implement carbon reduction and energy efficiency measures to a higher standard. For some institutions, this cycle falls at the first hurdle.
One of the most costly expenditures at universities is energy bills. Nearly 2.5m people are enrolled at the 165 institutions across the UK, and it's no coincidence that the ones that contribute the most carbon emissions are the ones with the largest research facilities.
Dan Clayton is environmental and sustainability manager at the University of Lincoln, an institution that came 47th overall in the Green League tables. He says HEIs have a "duty to promote and encourage" sustainability.
"HEFCE has recognised that the higher education sector has a leadership role to play in reducing carbon emissions and has therefore set targets that go beyond the Government reduction targets", Clayton said.
"Additionally the best managed organisations tackle issues such as energy consumption as a matter of course.
"If reducing energy consumption pays back in a reasonable time in terms of money and resources then it makes sense to pursue these savings".
Some of the energy efficiency measures already undertaken by the University of Lincoln include investment in software that automatically switches off computers, as well as LED lighting, automatic light controls and plant room insulation.
Clayton claimed that the institution had estimated savings of "tens of thousands of pounds per year" because of the sustainable steps.
As the environmental message spreads across HEIs throughout the country, continued investment in cleaner technologies and carbon reduction mechanisms, combined with further teaching on sustainable development, will make it easier to educate the next few generations of university students.
Dr Durning of the OISD concluded by looking forward to the future. She envisaged a wider knowledge of sustainability amongst younger people.
"Education in sustainable development is a big part of the curriculum further down the chain, right from a very young age", she explained.
"With future generations, they should already have this knowledge about sustainability built into their practices that they undertake.
"What is often the challenge is actually getting the students to realise how it can be applicable in all their working practices.
"It's not just something that they learn in school, it's something that should pervade their lives in everything they do".
So the underlying intention in all the teaching, all the research and all the energy efficiency measures, is to embed sustainability ethics into people's minds.
If you have this theme running throughout your whole life – your work, your family and your money – we'll achieve our goal of becoming more sustainable as a planet.
We can help you do this. Fill in our online form and we'll connect you with a specialist ethical adviser who can explain the wondrous possibilities beneath investing sustainably.
In reiteration, remember Thomas More's philosophy: "One of the greatest problems of our time is that many are schooled but few are educated".
Don't be merely schooled for your whole life. Be educated.
Picture source: Fang Guo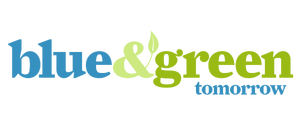 What Kitchen Suits Your Style? Modern, Classic or Shaker?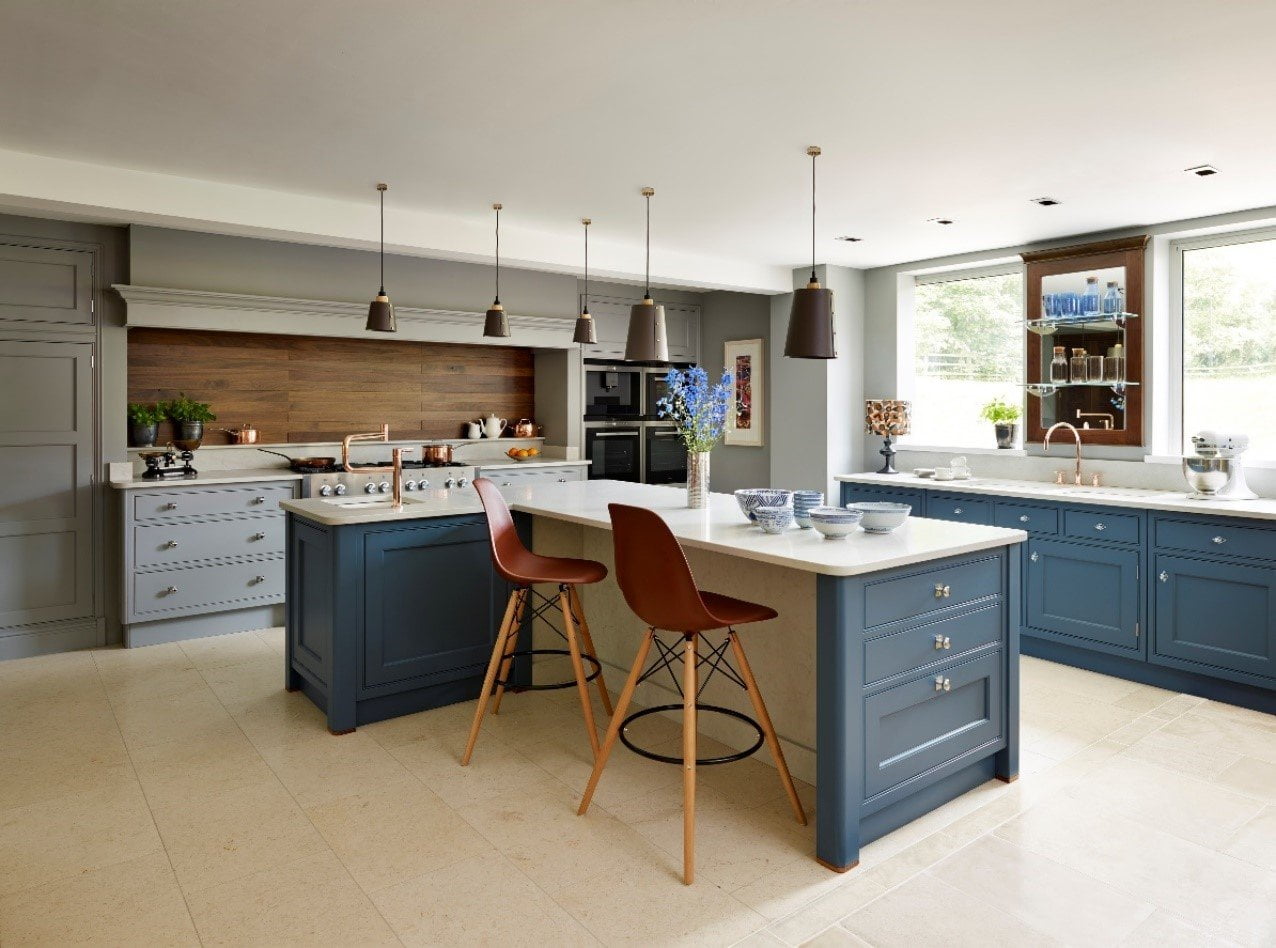 A kitchen is the centre of the home. Your kitchen ranges between where friends and family gather, talk about their day, cook meals, have drinks, to somewhere you can just enjoy each other's company. The kitchen is the heart of the home. But, everyone's lifestyle is different. Everyone's taste is different. So, you need a kitchen that not only mirrors your lifestyle but matches your taste too. Whilst some prefer a more traditional design, others want a modern feel or flair – and it's all down to personal taste.
When it comes to redesigning your kitchen, what style would you go for? It's a difficult one isn't it. With so many different styles to go for, how can you know exactly what you want until you've seen it in action? Leading kitchen designer, Roman Kitchens, based in Essex, have provided three examples of bespoke kitchens and styles they specialise in, accompanied with beautiful images. This design guide will get you one step closer to picking your dream kitchen for your home.
1. Modern
New home in the city centre? Or even a sleek new modern build? You want a trendy and modern kitchen to reflect your city lifestyle. In modern kitchen design, colours are bolder and fresher, with sleek design and utilities that are distinctive and vibrant.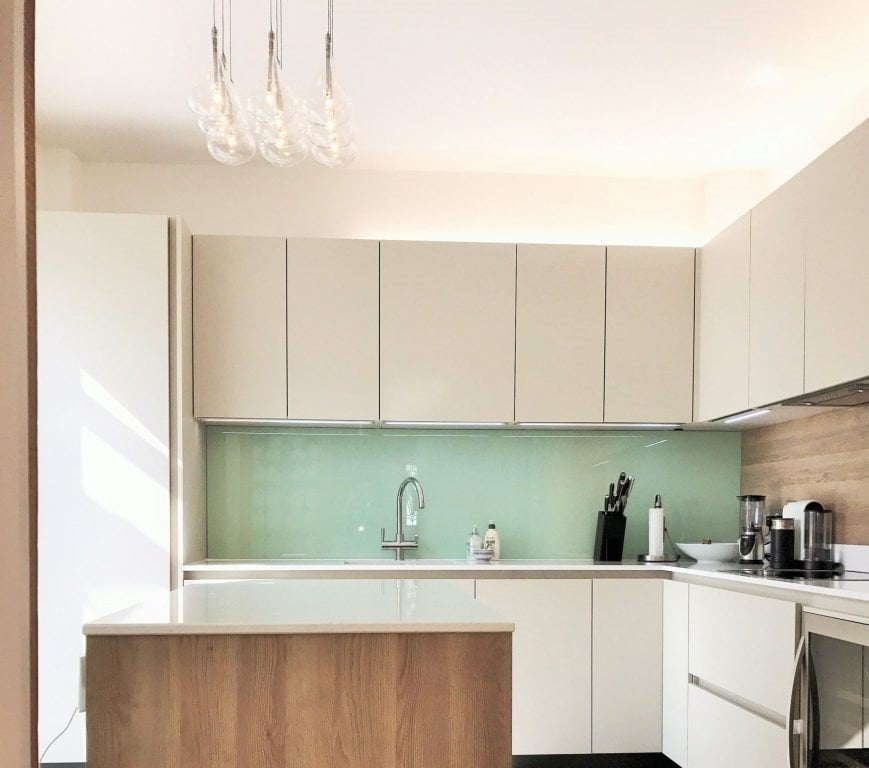 This modern kitchen is sleek and smooth with flawless design and beauty. Minimalism doesn't stop this kitchen standing out. Featured walls of wood and vibrant mint green draw the eye, whilst the white surfaces reflect the light, illuminating every nook and cranny of this kitchen. This kitchen features products from Rotpunkt, innovators of modern kitchen design. Made with German engineering, a Rotpunkt Kitchen is the ultimate modern addition to your home. Rotpunkt Kitchens have timeless design and amazing functionality, they work for every purpose and are eco-friendly. Sourced from natural materials, a Rotpunkt kitchen uses 37% less timber, conserving natural forests and being more environmentally conscious.
2. Classic
Prefer a homely and traditional feel? Classic kitchens are warm, welcoming and filled with wood. Wood flooring, wood fixtures, wood furniture – you name it! You can bring a rustic feel to your urban home with a classic kitchen. Subtle colours and beautiful finishes, Classic kitchens are for taking it back to the basics with a definitive look and feel.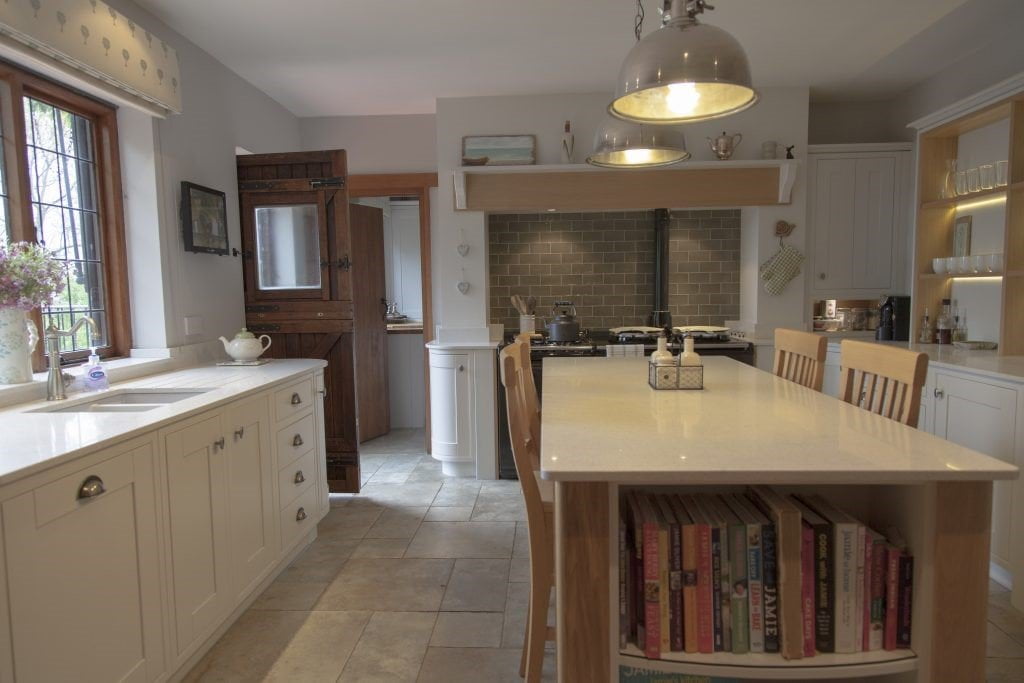 With stated handles for cupboards, Classic kitchens are effortlessly timeless. They convey an elegant but relaxing nature. Giving off countryside vibes, natural elements convey a British countryside feel. The wood featured in a classic kitchen can range between oaks and walnut, creating a warmth and original feel to your home. Soft English heritage colours add a certain mood to your home, softening the light making it cosier.
3. Shaker
Any kitchen planner will tell you that the meeting point between traditional and modern design, is a Shaker kitchen. They have a distinctive style and innovative feel. Shakers are fresh, mixing different colour tones with stylish wood and vinyl. The most important feature of a Shaker kitchen is functionality – every feature needs to serve a purpose in the kitchen. Paired with stylish and unique furniture, a Shaker kitchen is an ideal addition to any home.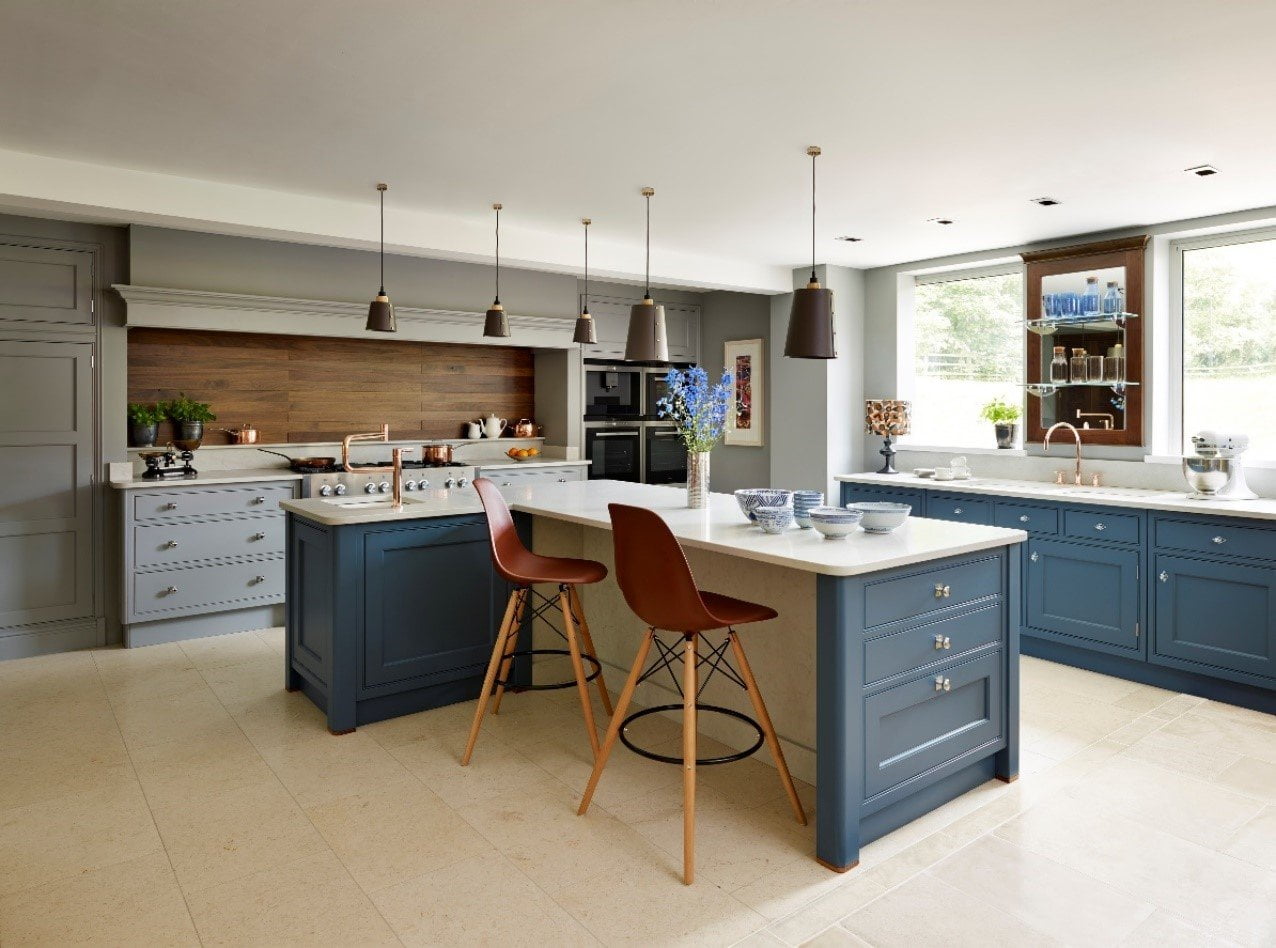 The ultimate marriage between Classic and Modern kitchens, this Shaker kitchen has deep colour tones with copper emphasis features. All the fittings and fixtures blur the line of modern and tradition, with a Classic look but modern colour vibe. Unique furniture and design make Shaker Kitchens perfect for the middle ground in kitchen design. Minimal but beautifully dressed. Traditional but bold and modern at the same time. Storage solutions are part of the functionality of Shaker kitchens, but don't detour from conveying yours as a luxury kitchen.
Whatever you choose for your new kitchen, be it Modern, Classic or Shaker – pick whatever suits you. Taste is, and always will be, subjective – it's down to you.
Ways Green Preppers Are Trying to Protect their Privacy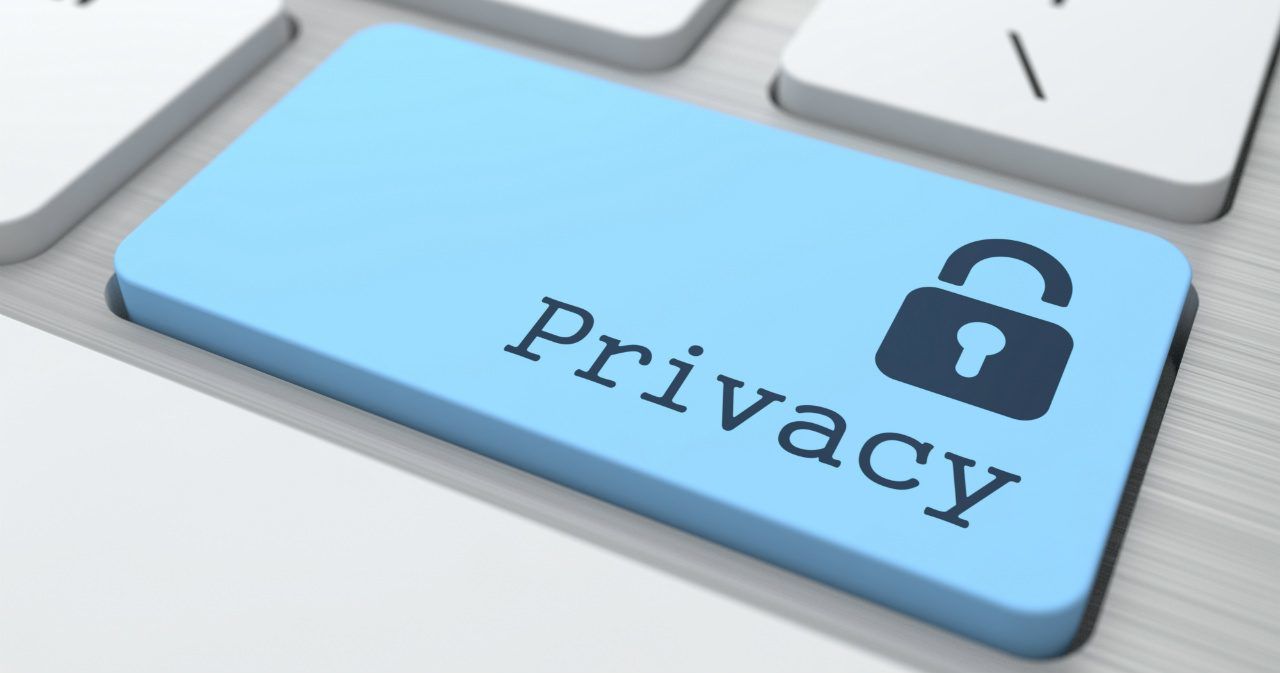 Environmental activists are not given the admiration that they deserve. A recent poll by Gallup found that a whopping 32% of Americans still doubt the existence of global warming. The government's attitude is even worse.
Many global warming activists and green preppers have raised the alarm bell on climate change over the past few years. Government officials have taken notice and begun tracking their activity online. Even former National Guard officers have admitted that green preppers and climate activists are being targeted for terrorist watchlists.
Of course, the extent of their surveillance depends on the context of activism. People that make benign claims about climate change are unlikely to end up on a watchlist, although it is possible if they make allusions to their disdain of the government. However, even the most pacifistic and well intentioned environmental activists may unwittingly trigger some algorithm and be on the wrong side of a criminal investigation.
How could something like this happen? Here are some possibilities:
They could share a post on social media from a climate extremist group or another individual on the climate watchlist.
They could overly politicize their social media content, such as being highly critical of the president.
They could use figures of speech that may be misinterpreted as threats.
They might praise the goals of a climate change extremist organization that as previously resorted to violence, even if they don't condone the actual means.
Preppers and environmental activists must do everything in their power to protect their privacy. Failing to do so could cost them their reputation, future career opportunities or even their freedom. Here are some ways that they are contacting themselves.
Living Off the Grid and Only Venturing to Civilization for Online Use
The more digital footprints you leave behind, the greater attention you draw. People that hold controversial views on environmentalism or doomsday prepping must minimize their digital paper trail.
Living off the grid is probably the best way to protect your privacy. You can make occasional trips to town to use the Wi-Fi and stock up on supplies.
Know the Surveillance Policies of Public Wi-Fi Providers
Using Wi-Fi away from your home can be a good way to protect your privacy.However, choosing the right public Wi-Fi providers is going to be very important.
Keep in mind that some corporate coffee shops such a Starbucks can store tapes for up to 60 days. Mom and pop businesses don't have the technology nor the interest to store them that long. They generally store tips for only 24 hours and delete them afterwards. This gives you a good window of opportunity to post your thoughts on climate change without being detected.
Always use a VPN with a No Logging Policy
Using a VPN is one of the best ways to protect your online privacy. However, some of these providers do a much better job than others. What is a VPN and what should you look for when choosing one? Here are some things to look for when making a selection:
Make sure they are based in a country that has strict laws on protecting user privacy. VPNs that are based out of Switzerland, Panama for the British Virgin Islands are always good bets.
Look for VPN that has a strict no logging policy. Some VPNs will actually track the websites that you visit, which almost entirely defeats the purpose. Most obviously much better than this, but many also track Your connections and logging data. You want to use a VPN that doesn't keep any logs at all.
Try to choose a VPN that has an Internet kill switch. This means that all content will stop serving if your VPN connection drops, which prevents your personal data from leaking out of the VPN tunnel.
You will be much safer if you use a high-quality VPN consistently, especially if you have controversial views on climate related issues or doomsday prepping.