IFB2016 Hosts GREAT British Showcase of Innovation, Creativity and Design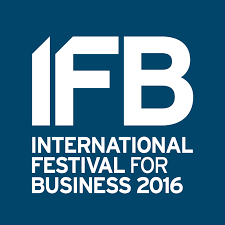 The International Festival for Business 2016 (IFB2016) starts today in Liverpool. The GREAT Britain Campaign's showcase, which will include exhibits from UK innovation, creativity and design companies, is likely to be one of the big attractions of the festival. Attending the festival is free, but to get involved with the many and varied aspects of the festival, attendees must register for the IFB2016 Business Club here.
Festival visitors will experience the following organisations and innovators who all boast world-leading expertise:
Innovation is GREAT
 – Airbus Defence and Space: will provide live demonstrations of its Mars Rover engineering development model, Bridget, which was designed to study a number of engineering solutions in preparation for the European Space Agency's ExoMars mission.
– Bamboo Bicycle Club: founded by James and Ian, two engineers who love cycling. After their own enthusiastic experiments in building bamboo bikes, they decided to create a bicycling community interested in building beautiful, robust and environmentally friendly bamboo bicycle frames using 3D technology.
– Beatie Wolfe:  Singer songwriter Beatie Wolfe, in collaboration with rock star tailor Mr Fish of Hendrix & Bowie, transform Beatie's new single 'Take Me Home' (from her latest album Montagu Square) into the first Musical Jacket of its kind. The song was recorded in the former home of McCartney, Ringo, Hendrix and Lennon & Yoko Ono and in the same room where Hendrix wrote 'The Wind Cries Mary' & McCartney penned 'Eleanor Rigby.'
– Framestore: the special effects company behind films such as Gravity, Paddington and Avengers: Age of Ultron will be providing a variety of virtual reality experiences using their Oscar-winning expertise.
– Edtech: led by The Education Foundation, the Edtech display will feature Kano, a DIY computer coding kit.
– Hydro Industries: based in Carmathenshire, Hydro Industries produce clean water solutions such as the Hydro 100 mobile water purification system that is used throughout the world.
– Jason Bruges Studio – No 10 door: designed by Jason Bruges Studio, the door looks like the original but captures movement immediately behind it and projects this as silhouettes on to its surface. The door combines fine craftsmanship with innovative UK-made responsive technology for a uniquely interactive take on an iconic location.
– Kymira:  starting with the development of its revolutionary sportswear brand KYMIRA Sport and KYnergy® Infrared technology, KYMIRA is developing the smart clothing of tomorrow for a cleaner, safer, healthier planet.
– Philharmonia: providing a virtual reality experience through the eyes of an orchestra conductor, bringing to life the feeling of standing in front of an 80-piece orchestra.
– Project Speedbird: will see adventurer Hannah White attempt to make history this year by breaking the current women's sailing speed record over one nautical mile. The boat (which Hannah designed and built in a garden shed with her technical director) will form part of the GREAT British showcase. Hannah will also be 'in conversation' with Robin Knox-Johnson of Clipper Ventures on 22 June as part of the Festival's Blue Skies programme.
– PwC Great Innovation Challenge winner:  what3words has been awarded the most innovative business in the UK as part of the Great Innovation Challenge competition run by PwC and the GREAT Britain campaign. what3words is a location reference system based on a global grid of 57 trillion 3mx3m squares. Each square has been pre-assigned a fixed and unique 3 word address. Easier to communicate than GPS, more flexible than dropping a pin and more accurate than street addressing it is a universal and human-friendly system.
– Skignz: a Stockton-On-Tees based company, Skignz provides hyper-local information by placing geo-located augmented reality content anywhere on the planet to be viewed via a mobile device's camera.
Creativity is GREAT
– Apple Corps Limited: with the Festival in the home city of The Beatles, their record label has approved use of the world famous 'Abbey Road' image for the GREAT British Showcase.  This iconic cover of their final studio album features George, Paul, Ringo and John walking across a zebra crossing outside Abbey Road Studios in London. The photograph was taken on 8th August 1969 and is one of the most famous and imitated images in the history of recorded music.
– BAFTA: will be shining a light on the UK gaming industry and the importance that BAFTA places on it. On display will be a BAFTA Award Mask and  a few of the games nominated in the Best British Category at the 2016 BAFTA Games Awards.
– BBC Worldwide: is supporting the Creativity is GREAT showcase at IFB2016 by landing a LEGO® TARDIS on the stand for the Festival. The life-sized Doctor Who TARDIS is constructed entirely from 100,000 bricks of LEGO®. As part of the cinema screening on the stand, BBC Worldwide will showcase BBC content enjoyed in the UK and around the world, from Doctor Who to Sherlock, through to BAFTA winners past and present.
– BFI:  a series of films that capture highlights from popular narrative films supported by the Film Fund, a series of GREAT supported films including Paddington and Spectre and a cultural show reel with highlights from events taken place round the UK.
– British Council:  the UK's international organisation for educational opportunities and cultural relations is celebrating Shakespeare's work marking the 400th anniversary of his death.
– David Bailey: David Bailey's unique portraits of Her Majesty the Queen.
– Disney: as part of the GREAT Britain Campaign's collaboration with Star Wars, Disney is providing a GREAT branded BB-8, an original BB-8 and STAR WARS: Made GREAT in Britain short films available to view in the Creativity is GREAT Cinema.
– Ettinger and Gaziano & Girling:  bringing together top leather craftspeople from very different parts of the industry – Ettinger (small leather goods making) and Gaziano & Girling (shoemaking); both companies are specialists in men's accessories and are among the most highly regarded in their fields.
– Harris Tweed Hebrides and Tetrad:  a UK partnership of two traditional craft companies Harris Tweed Hebrides and Tetrad bring their handcrafted, handwoven products to life in the Nucleus chair. Tetrad has been making furniture in Preston, Lancashire, for decades. Wherever possible, they use the finest British components to build each item from scratch.
– Jude Cassidy: based in Northern Ireland, Jude Cassidy is a luxury textile designer that specialises in bespoke handwoven fabric; three stunning cushion designs will be on display in the Creative Showcase cinema.
 – Mass Crane Dance:  a spectacular meeting of music, light and synchronised cranes, dancing across a city skyline at night. Led by WIRED Magazine Creative Fellow Laura Kriefman, the company launched with Crane Dance Bristol in October 2015, which attracted a live audience of 10,000 people and reached more than 4 million people online.
– Timorous Beasties: a multi-award-winning design studio established in Glasgow in 1990, has provided stunning wallpaper for the Creativity is GREAT Cinema.
– Warner Bros Studios: will be displaying an original Harry Potter costume from the film franchise that is usually on display at the Warner Bros. Studio Tour – The Making of Harry Potter.
Design is GREAT
– Aston Martin Rapide S: with its unique character blending luxury and the agility of their iconic sports cars, the Rapide S truly embodies the essence of Aston Martin. With the GREAT Britain campaigns design on its exterior, this car shows the very best of British automotive design and craftsmanship.
– The Kelpies: are the largest equine sculptures in the world, handcrafted by renowned Scottish artist Andy Scott.  The Kelpies sit 30 metres (100ft) high and 300 tonnes in weight as public artwork in the Falkirk area. Since their completion in April 2014, The Kelpies has attracted over 1million visitors.  Smaller versions, The Kelpies Maquettes (1/10th the size of The Kelpies), will be on display as part of the GREAT Design Showcase.
– Zaha Hadid Architects: Remembering the late Dame Zaha Hadid, Zaha Hadid Architects will present a selection of their work from around the globe, including a display of built projects in the UK and a model of the Sky Soho building in Shanghai, completed in 2014.
Max Steinberg CBE, Chair of IFB2016, said: "The UK has established a global reputation for our best-in-class innovation, creativity and design. The GREAT British Showcase brings this exceptional expertise to life with an interactive and dynamic experience at the heart of IFB2016. IFB2016 will provide a platform to support exciting, innovative businesses who are looking to enter into new markets.
"In bringing together investors, global business leaders, specialist advisors and world-leading businesses, we hope to facilitate a wide range of trade and investment opportunities for UK and overseas companies. The Government's support through UKTI will open many doors for those businesses planning to attend the festival this summer."
On the opening day of IFB2016 today, new and existing exporters can join an exciting Exporting is GREAT event and obtain practical advice to get their business ready to sell overseas or expand into even more countries. Register to attend this free event online and:
Hear from small businesses taking their first steps to sell overseas
Listen to leading British exporters who have grown their businesses
Discover live opportunities around the world at our Export Hub
Receive advice from trade advisers and exporters
Network with other businesses to share ideas and experiences
IFB2016 is expected to attract more than 30,000 delegates from the UK and overseas, it will be a thriving marketplace for companies to create connections and do deals. The festival takes place in Liverpool over three themed weeks from 13 June to 1 July.
In addition to the GREAT British Showcase IFB2016 offers through the free membership of the IFB2016 Business Club:
"Meet Your Future Deal" one-to-one appointments with suppliers, buyers and investors
"Meet the Specialist Advisor" A range of free business services including legal, financial and marketing advice
Global events such as TEDx, Accelerate 2016 and the Horasis Global Meeting
Large-scale networking receptions
The "Blue Skies" programme – inspiring talks from leaders in the fields of business, innovation and technology
Delivered by Liverpool Vision in partnership with UK Trade & Investment and the GREAT Britain Campaign, IFB2016 will feature, in addition to the GREAT British Showcase, the Exporting is GREAT Export Hub, and a changing, interactive display of UK industry sectors and inward-investment opportunities.
IFB2016 will showcase the UK as the go-to place to do business and will build on the success of IFB2014, which attracted companies from 92 countries and facilitated export and investment deals worth over £280 million.
The festival will take place at Exhibition Centre Liverpool, a state-of-the-art event complex on the city's iconic waterfront. There will be a rich and varied cultural programme for delegates to enjoy while in Liverpool – a former European Capital of Culture. In addition to the events outlined here there is a day programme of 'Blue Skies' activity that takes in informal talks from global figures, business leaders and innovative thinkers.
Attending the festival is free, but to get involved with the many and varied facets of the festival delegates must register for the online IFB2016 Business Club.
Membership of the IFB2016 Business Club will give delegates and visitors access to free advice from specialists in legal, accounting, translation, regulation and exporting. In addition, there is a digital matching service that will arrange meetings from delegations looking to do deals. Finally, all the details of the attendees at events that a visitor registers for thorough the IFB2016 Business Club will be available.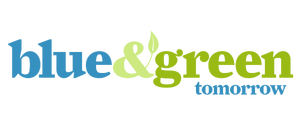 A Good Look At How Homes Will Become More Energy Efficient Soon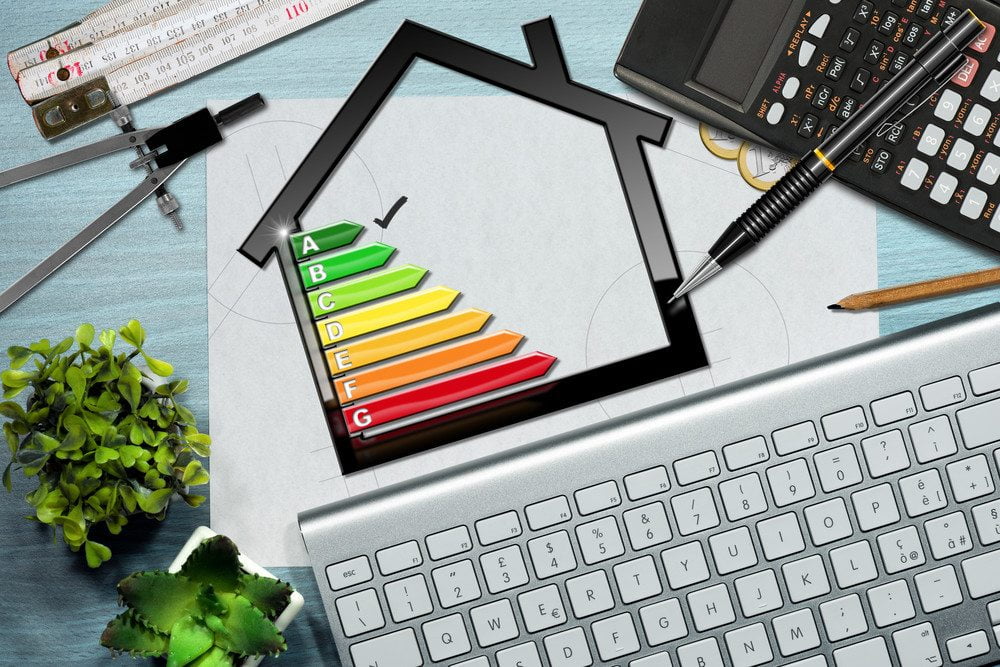 Everyone always talks about ways they can save energy at home, but the tactics are old school. They're only tweaking the way they do things at the moment. Sealing holes in your home isn't exactly the next scientific breakthrough we've been waiting for.
There is some good news because technology is progressing quickly. Some tactics might not be brand new, but they're becoming more popular. Here are a few things you should expect to see in homes all around the country within a few years.
1. The Rise Of Smart Windows
When you look at a window right now it's just a pane of glass. In the future they'll be controlled by microprocessors and sensors. They'll change depending on the specific weather conditions directly outside.
If the sun disappears the shade will automatically adjust to let in more light. The exact opposite will happen when it's sunny. These energy efficient windows will save everyone a huge amount of money.
2. A Better Way To Cool Roofs
If you wanted to cool a roof down today you would coat it with a material full of specialized pigments. This would allow roofs to deflect the sun and they'd absorb less heat in the process too.
Soon we'll see the same thing being done, but it will be four times more effective. Roofs will never get too hot again. Anyone with a large roof is going to see a sharp decrease in their energy bills.
3. Low-E Windows Taking Over
It's a mystery why these aren't already extremely popular, but things are starting to change. Read low-E window replacement reviews and you'll see everyone loves them because they're extremely effective.
They'll keep heat outside in summer or inside in winter. People don't even have to buy new windows to enjoy the technology. All they'll need is a low-E film to place over their current ones.
4. Magnets Will Cool Fridges
Refrigerators haven't changed much in a very long time. They're still using a vapor compression process that wastes energy while harming the environment. It won't be long until they'll be cooled using magnets instead.
The magnetocaloric effect is going to revolutionize cold food storage. The fluid these fridges are going to use will be water-based, which means the environment can rest easy and energy bills will drop.
5. Improving Our Current LEDs
Everyone who spent a lot of money on energy must have been very happy when LEDs became mainstream. Incandescent light bulbs belong in museums today because the new tech cut costs by up to 85 percent.
That doesn't mean someone isn't always trying to improve on an already great invention. The amount of lumens LEDs produce per watt isn't great, but we've already found a way to increase it by 25 percent.
Maybe Homes Will Look Different Too
Do you think we'll come up with new styles of homes that will take off? Surely it's not out of the question. Everything inside homes seems to be changing for the better with each passing year. It's going to continue doing so thanks to amazing inventors.
ShutterStock – Stock photo ID: 613912244
IEMA Urge Government's Industrial Strategy Skills Overhaul To Adopt A "Long View Approach"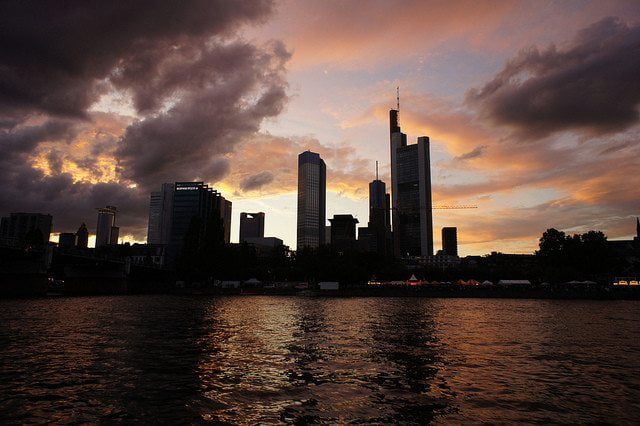 IEMA, in response to the launch of the Government's Industrial Strategy Green Paper, have welcomed the focus on technical skills and education to boost "competence and capability" of tomorrow's workforce.
Policy experts at the world's leading professional association of Environment and Sustainability professionals has today welcomed Prime Minister Teresa May's confirmation that an overhaul of technical education and skills will form a central part of the Plan for Britain – but warns the strategy must be one for the long term.
Martin Baxter, Chief Policy Advisor at IEMA said this morning that the approach and predicted investment in building a stronger technical skills portfolio to boost the UK's productivity and economic resilience is positive, and presents an opportunity to drive the UK's skills profile and commitment to sustainability outside of the EU.
Commenting on the launch of the Government's Industrial Strategy Green Paper, Baxter said today:
"Government must use the Industrial Strategy as an opportunity to accelerate the UK's transition to a low-carbon, resource efficient economy – one that is flexible and agile and which gives a progressive outlook for the UK's future outside the EU.
We welcome the focus on skills and education, as it is vital that tomorrow's workforce has the competence and capability to innovate and compete globally in high-value manufacturing and leading technology.
There is a real opportunity with the Industrial Strategy, and forthcoming 25 year Environment Plan and Carbon Emissions Reduction Plan, to set long-term economic and environmental outcomes which set the conditions to unlock investment, enhance natural capital and provide employment and export opportunities for UK business.
We will ensure that the Environment and Sustainability profession makes a positive contribution in responding to the Green Paper."