About us
So, what are we all about?
Blue & Green Tomorrow wants to help grow businesses that balance the needs of the planet, its people and prosperity. We aim to provide you with the knowledge you need to make informed choices without prejudice, scaremongering or Greenwash. On this site you'll find insights into how to invest responsibly, travel sustainably, shop ethically and use cleaner sources of energy.
We want the world to be as blue and green tomorrow as it was yesterday.
We believe that everyone can play a part and anyone can make a difference. Not by going back through misplaced nostalgia to some bygone age, but by striding out to a bright new future in which we take advantage of the new approaches that can improve our quality of life, the food we eat, the air we breathe, the water we drink and the land we live on.
Life is for living without costing the earth. There is no Plan(et) B.
A rare but not unheard of query is, "Why are you called Blue & Green Tomorrow?" This is why.
---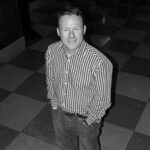 Simon Leadbetter – Founder & Editor-in-Chief
Simon Leadbetter has held senior roles at Northcliffe, the Daily Telegraph, Santander, Barclaycard, AXA, Prudential and Fidelity. In 2004, he founded a marketing agency that worked amongst others with the Guardian, Vodafone, E.On and Liverpool Victoria. He sold this agency in 2006 and as chief marketing officer for two VC-backed start-ups launched Cleantech Intelligence (which underpinned the Guardian's Cleantech 100) and StrategyEye Cleantech. Most recently he was marketing director of Emap, the UK's largest B2B publisher, and founder of Blue & Green Communications.
---
Robert Norum – Commercial Director
Robert Norum has spent over 25 years working in media, marketing and technology. In 2003 he set up Opportunitas to provide media and agency neutral services to a range of clients in the B2B and technology sectors. During this time, he has worked on full-scale rebranding for NextiraOne, TouchLocal and CONTEXT Research, as well as working on company positioning and outsourced marketing projects for Cisco, Intel, Oracle, EMC, VMware and a wide cross section of technology related start-ups and marketing agencies.
---
Seth Kirby – Head of Marketing
Seth Kirby is the Head of Marketing for Blue & Green Tomorrow, after joining the team in February 2013. He is responsible for co-ordinating marketing and social media activities, and back in 2012 achieved a first class honours degree in sports tourism management from the University of Lincoln. Seth's research interests are varied and include topics such as sustainable tourism, environment, sustainability, festivals, sports and travel motivations.
---
Charlotte Malone – Journalist
Charlotte Malone joined the Blue & Green Tomorrow team as a journalist in September 2013. Originally from Nottingham, she graduated with an upper second-class honours degree from the University of Lincoln in 2010. After university Charlotte went on to work as a journalist in the finance and credit industry. She now writes about a wide range of sustainability issues ranging from investment and finance to the environment and resources.
---
Ilaria Bertini – Journalist
Ilaria Bertini joined Blue & Green Tomorrow in 2013, while completing a master's degree in science and environmental journalism at the University of Lincoln. Her dissertation, analysing the environmental footprint of animal farming in the British press, won the prize for best dissertation at the Lincoln School of Journalism. Originally from Italy, she has worked as both a writer and communications officer for charities and universities. Her interests include ethical consumerism, sustainable food, renewable energy and travel.
---
Tom Revell – Journalist
Tom Revell joined Blue & Green Tomorrow as an intern journalist in July 2013, becoming full-time in 2014. Originally from Doncaster, he graduated with an undergraduate journalism degree in 2012 and a master's degree in history in 2013, both from the University of Lincoln. With both dissertations, he investigated the history, powers and responsibilities of the press. At Blue & Green Tomorrow, he covers a range of subjects including sustainability, finance, climate science, conservation and democracy.
---
Richard Heasman – Journalist
Richard Heasman joined Blue & Green Tomorrow as an intern journalist in May 2014. Originally from Stamford, he graduated with an undergraduate history degree (2:1) in 2013 from the University of Lincoln. His dissertation focused on the British media's role in shaping public opinion during the second Gulf War of 2003. After graduating, Richard started his own online publication specialising in political-socio critiques, and now covers a wide range of subjects for Blue & Green Tomorrow.
---
Jemma Collins – Journalist
Jemma Collins joined Blue & Green Tomorrow in June 2014. She graduated from the University of Lincoln with a 2:1 in journalism in 2011 and her short film about mental health discrimination was nominated for both the Mind Media Awards and the BBC Connect and Create Awards. Her dissertation focused on scaremongering in health reporting in the British press and she now covers a variety of subjects including ethical consumerism and sustainability.
Reports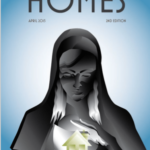 ---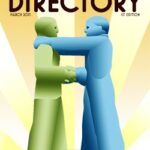 ---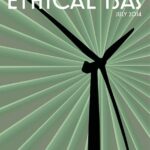 ---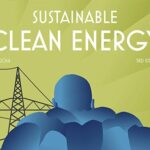 ---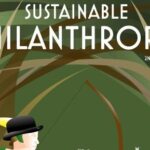 ---
---
---
Latest poll
Loading ...