Exposed: 'Academics-For-Hire Agree Not To Disclose Fossil Fuel Funding'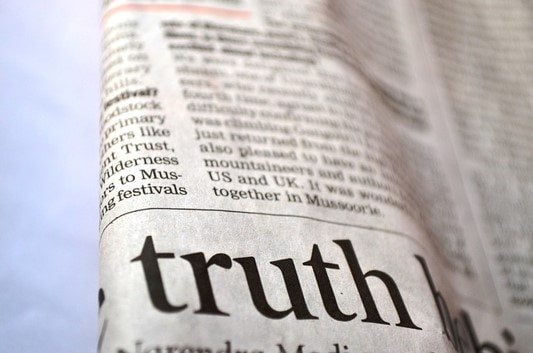 A Greenpeace undercover investigation has exposed how fossil fuel companies can secretly pay academics at leading American universities to write research that sows doubt about climate science and promotes the companies' commercial interests.
Posing as representatives of oil and coal companies, reporters from Greenpeace UK asked academics from Princeton and Penn State to write papers promoting the benefits of CO2 and the use of coal in developing countries.
The Professors agreed to write the reports and said they did not need to disclose the source of the funding.
Citing industry-funded documents – including testimony to state hearings and newspaper articles – Professor Frank Clemente of Penn State said: "In none of these cases is the sponsor identified. All my work is published as an independent scholar."
The leading climate-sceptic academic, Professor William Happer, agreed to write a report for a Middle Eastern oil company and to allow the firm to keep the source of the funding secret.
Happer is due to appear this afternoon as a star witness in US Senate hearings called by Republican Presidential candidate Ted Cruz.
In emails to reporters he also revealed Peabody energy paid thousands of dollars for him to testify at a separate state hearing, with the money going to a climate-sceptic think-tank.
The investigation also found:
– US coal giant Peabody Energy paid tens of thousands of dollars to an academic who produced coal-friendly research and provided testimony at state and federal climate hearings, the amount of which was never revealed.
– The Donors Trust, an organisation that has been described as the "dark money ATM" of the US conservative movement, confirmed in a taped conversation with an undercover reporter that it could anonymously channel money from a Middle Eastern oil and gas company to US climate sceptic organisations.
– Princeton professor William Happer laid out details of an unofficial peer review process run by the Global Warming Policy Foundation (GWPF), a UK climate sceptic think tank, and said he could ask to put an oil funded report through a similar review process after admitting that it would struggle to be published in an academic journal.
– A recent report by the GWPF that had been through the same unofficial review process, was promoted as "thoroughly peer-reviewed" by influential columnist Matt Ridley – a senior figure in the organisation.
The full story and all the documents have been published on http://energydesk.greenpeace.org/
The findings echo the case of Willie Soon, a prominent academic exposed in a New York Times investigation as having accepted donations from fossil fuel companies and anonymous donors in return for producing climate-sceptic scientific papers.
Reporters approached the academics claiming to be representatives of unnamed fossil fuel companies looking to commission 'independent' research.
Professor Frank Clemente, a sociologist from Penn State university, was asked if he could produce a report "to counter damaging research linking coal to premature deaths (in particular the WHO's figure that 3.7 million people die per year from fossil fuel pollution)". He said that this was within his skill set; that he could be quoted using his university job title; and that it would cost around $15,000 for an 8-10 page paper
Asked whether he would need to declare the source of the money, Professor Clemente said: "There is no requirement to declare source funding in the US." He then shared examples of a testimony and an op-ed, explaining: "Note that in none of these cases is the sponsor identified. All my work is published as an independent scholar."
Clemente also disclosed that for another report on "the Global Value of Coal" he was paid $50,000 by Peabody Energy – the sponsorship was mentioned in the small print of the paper, but the amount has not been disclosed until now.
The academics' willingness to conceal the source of funding contrasts strongly with the ethics of journals such as Science, which states in its submission requirements that research "should be accompanied by clear disclosures from all authors of their affiliations, funding sources, or financial holdings that might raise questions about possible sources of bias"
The investigation has also revealed a system by which foreign oil and gas companies can anonymously fund US climate-sceptic scientists and organisations.
When asked to ensure that the commissioning of the report could not be traced back to the Middle East oil and gas company, Professor Happer contacted his fellow CO2 Coalition board member, Bill O'Keefe, a former Exxon lobbyist. He suggested channelling it through the Donors Trust, a controversial organisation that has previously been called the "Dark Money ATM" of the US conservative movement.
When investigators asked Peter Lipsett of the Donors Trust, if the Trust would accept money from an oil and gas company based in the Middle East, he replied that, although the Trust would like the cash to come from a US bank account, "we can take it from a foreign body, just we have to be extra cautious with that."
Professor Happer, who sits on the GWPF's  Academic Advisory Council, was also asked by undercover reporters if he could put the industry-funded report through the same peer review process as previous GWPF reports claimed to have been "thoroughly peer reviewed". Happer explained that this process had consisted of members of the Advisory Council and other selected scientists reviewing the work, rather than presenting it to an academic journal.
He added: "I would be glad to ask for a similar review for the first drafts of anything I write for your client. Unless we decide to submit the piece to a regular journal, with all the complications of delay, possibly quixotic editors and reviewers that is the best we can do, and I think it would be fine to call it a peer review.
GWPF's "peer review" process was used for a recent GWPF report on the benefits of carbon dioxide. According to Dr Indur Goklany, the author of the report, he was initially encouraged to write it by the journalist Matt Ridley, who is also a GWPF academic advisor. That report was then promoted by Ridley, who claimed in his Times column that the paper had been "thoroughly peer reviewed".
Commenting on the investigation, Greenpeace UK executive director John Sauven said: "This investigation exposes a network of academics-for-hire and a back channel that lets fossil fuel companies secretly influence the climate debate while keeping their fingerprints off. Our research reveals that professors at prestigious universities can be sponsored by foreign fossil fuel companies to write reports that sow doubt about climate change, and that those professors will keep that funding secret from the public.
"The question now is very simple. Down the years, how many scientific reports that sowed public doubt on climate change were actually funded by oil, coal and gas companies? This investigation shows how they do it, now we need to know when and where they did it. It's time for the sceptics to come clean."
He added: "Lord Lawson's Global Warming Policy Foundation (GWPF) has serious questions to answer. Does it condone a member of its academic council agreeing to be secretly sponsored to write a report by a group purporting to be from a Middle Eastern oil company? Have reports by senior figures in Lawson's foundation been secretly paid for by the fossil fuel industry?
"Would they have agreed to Professor Happer's suggestion that the 'oil-funded' report be put through a 'similar review' process to the GWPF's own 'peer-review' process? Does it accept that the foundation's so-called 'peer review' process is flawed, given Professor Happer's revelations about how it operated on an earlier report? And does the foundation stand by its academic advisor, Viscount Ridley, who described that earlier report as 'thoroughly peer-reviewed'?"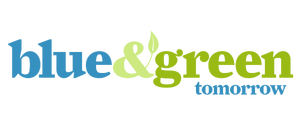 Is Wood Burning Sustainable For Your Home?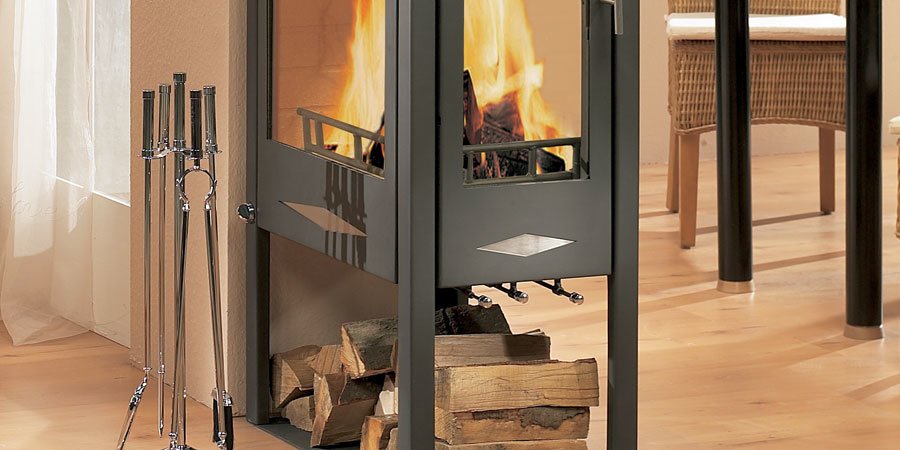 Wood is a classic heat source, whether we think about people gathered around a campfire or wood stoves in old cabins, but is it a sustainable source of heat in modern society? The answer is an ambivalent one. In certain settings, wood heat is an ideal solution, but for the majority of homes, it isn't especially suitable. So what's the tipping point?
Wood heat is ideal for small homes on large properties, for individuals who can gather their own wood, and who have modern wood burning ovens. A green approach to wood heat is one of biofuel on the smallest of scales.
Is Biofuel Green?
One of the reasons that wood heat is a source of so much divide in the eco-friendly community is that it's a renewable resource and renewable has become synonymous with green. What wood heat isn't, though, is clean or healthy. It lets off a significant amount of carbon and particulates, and trees certainly don't grow as quickly as it's consumed for heat.
Of course, wood is a much less harmful source of heat than coal, but for scientists interested in developing green energy sources, it makes more sense to focus on solar and wind power. Why, then, would they invest in improved wood burning technology?
Homegrown Technology
Solar and wind technology are good large-scale energy solutions, but when it comes to small-space heating, wood has its own advantages. First, wood heat is in keeping with the DIY spirit of homesteaders and tiny house enthusiasts. These individuals are more likely to be driven to gather their own wood and live in small spaces that can be effectively heated as such.
Wood heat is also very effective on an individual scale because it requires very little infrastructure. Modern wood stoves made of steel rather than cast iron are built to EPA specifications, and the only additional necessary tools include a quality axe, somewhere to store the wood, and an appropriate covering to keep it dry. And all the wood can come from your own land.
Wood heat is also ideal for people living off the grid or in cold areas prone to frequent power outages, as it's constantly reliable. Even if the power goes out, you know that you'll be able to turn up the heat. That's important if you live somewhere like Maine where the winters can get exceedingly cold. People have even successfully heated a 40'x34' home with a single stove.
Benefits Of Biomass
The ultimate question regarding wood heat is whether any energy source that's dangerous on the large scale is acceptable on a smaller one. For now, the best answer is that with a growing population and limited progress towards "pure" green energy, wood should remain a viable option, specifically because it's used on a limited scale. Biomass heat is even included in the UK's Renewable Heat Initiative and minor modifications can make it even more sustainable.
Wood stoves, when embraced in conjunction with pellet stoves, geothermal heating, and masonry heaters, all more efficient forms of sustainable heat, should be part of a modern energy strategy. Ultimately, we're headed in the direction of diversified energy – all of it cleaner – and wood has a place in the big picture, serving small homes and off-the-grid structures, while solar, wind, and other large-scale initiatives fuel our cities.
7 Benefits You Should Consider Giving Your Energy Employees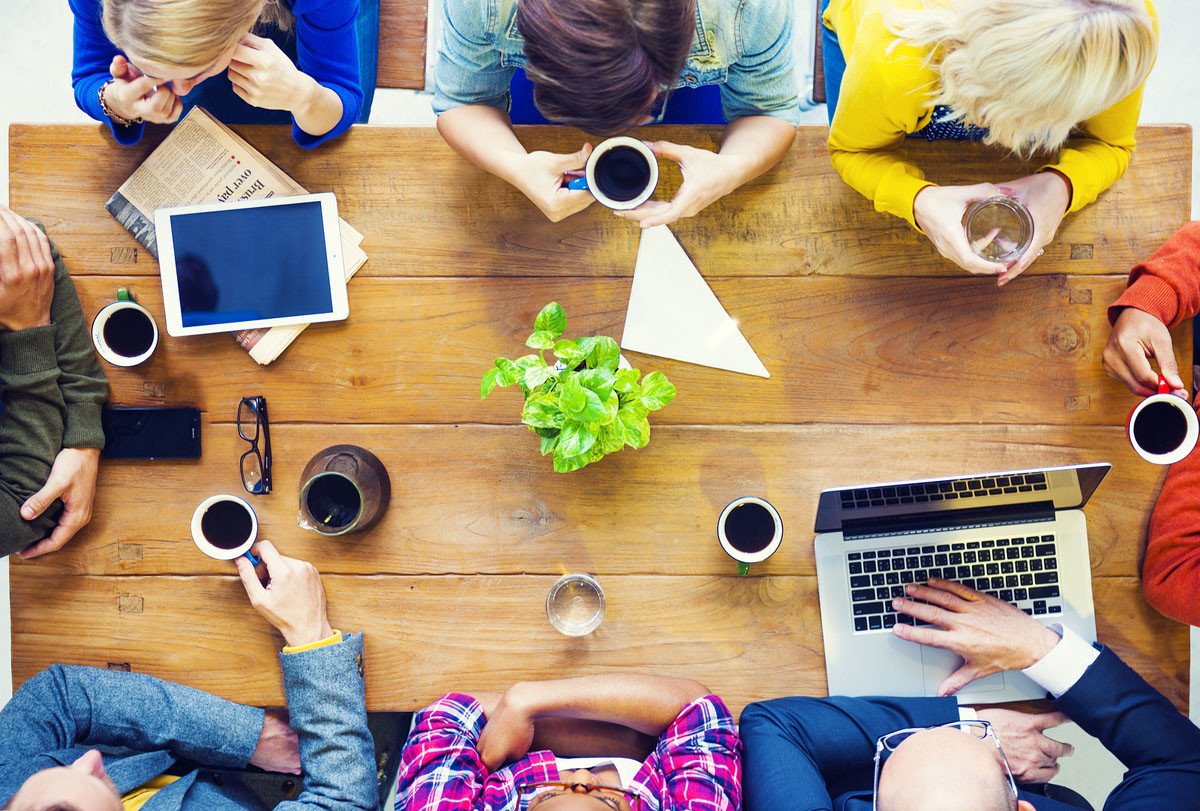 As an energy startup, you're always looking to offer the most competitive packages to entice top-tier talent. This can be tough, especially when trying to put something together that's both affordable but also has perks that employees are after.
After all, this is an incredibly competitive field and one that's constantly doing what it can to stay ahead. However, that's why I'm bringing you a few helpful benefits that could be what bolsters you ahead of your competition. Check them out below:
Financial Advising
One benefit commonly overlooked by companies is offering your employees financial advising services, which could help them tremendously in planning for their long-term goals with your firm. This includes anything from budgeting and savings plans to recommendations for credit repair services and investments. Try to take a look at if your energy company could bring on an extra person or two specifically for this role, as it will pay off tremendously regarding retention and employee happiness.
Life Insurance
While often included in a lot of health benefits packages, offering your employees life insurance could be an excellent addition to your current perks. Although seldom used, life insurance is a small sign that shows you care about the life of their family beyond just office hours. Additionally, at such a low cost, this is a pretty simple aspect to add to your packages. Try contacting some brokers or insurance agents to see if you can find a policy that's right for your firm.
Dedicated Time To Enjoy Their Hobbies
Although something seen more often in startups in Silicon Valley, having dedicated office time for employees to enjoy their passions is something that has shown great results. Whether it be learning the piano or taking on building a video game, having your team spend some time on the things they truly enjoy can translate to increased productivity. Why? Because giving them the ability to better themselves, they'll in turn bring that to their work as well.
The Ability To Work Remotely
It's no secret that a lot of employers despise the idea of letting their employees work remotely. However, it's actually proven to hold some amazing benefits. According to Global Workplace Analytics, 95% of employers that allow their employees to telework reported an increased rate of retention, saving on both turnover and sick days. Depending on the needs of each individual role, this can be a strategy to implement either whenever your team wants or on assigned days. Either way, this is one perk almost everyone will love.
Health Insurance
Even though it's mandated for companies with over 50 employees, offering health insurance regardless is arguably a benefit well received across the board. In fact, as noted in research compiled by KFF, 28.6% of employers with less than 50 people still offered health care. Why is that the case? Because it shows you care about their well-being, and know that a healthy employee is one that doesn't have to worry about astronomical medical bills.
Unlimited Time Off
This is a perk that almost no employer offers but should be regarded as something to consider. According to The Washington Post, only 1-2% of companies offer unlimited vacation, which it's easy to see why. A true "unlimited vacation" program could be a firm's worse nightmare, with employees skipping out every other week to enjoy themselves. However, with the right model in place that rewards hard work with days off, your employees will absolutely adore this policy.
A Full Pantry
Finally, having a pantry full of food can be one perk that's not only relatively inexpensive but also adds to the value of the workplace. As noted by USA Today, when surveying employees who had snacks versus those who didn't, 67% of those who did reported they were "very happy" with their work life. You'd be surprised at how much of a difference this could make, especially when considering the price point. Consider adding a kitchen to your office if you haven't already, and always keep the snacks and drinks everyone wants fully stocked. Doing so will increase morale tremendously.
Final Thoughts
Compiling a great package for your energy company is going to take some time in looking at what you can afford versus what's the most you can offer. While it might mean cutting back in other areas, having a workforce that feels like you genuinely want to take care of them can take you far. And with so many different benefits to include in your energy company's package, which one is your favorite? Comment with your answers below!