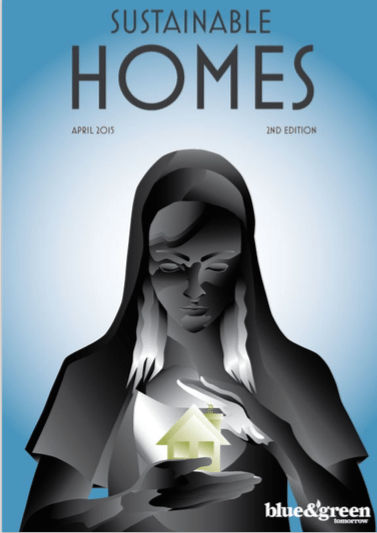 In the second edition of Blue & Green Tomorrow's Guide to Sustainable Homes we explore how our homes are adapting to cope with the changing environment and the sustainable steps you can take.
From turning our homes into energy producers to selecting sustainable products our guide shows you how to create a sustainable future. We also look at potential solutions to the global energy crises, and the incentives that could have an impact, and the dream of self-sustainability. Looking to the future, space and resources are rapidly decreasing, we explore what this means for housebuilding.
Our next guide – the Guide to Sustainable Democracy 2015 – will be published ahead of May's general election.
Download a PDF version for free
The Guide to Sustainable Homes 2015 single-page (recommended for printing)
The Guide to Sustainable Homes 2015 double-page (recommended viewing)
Download a PDF version for free (mobile versions)
The Guide to Sustainable Homes 2015 single-page
The Guide to Sustainable Homes 2015 double-page (recommended viewing)