[vc_row][vc_column][vc_column_text]
Our Advisory Board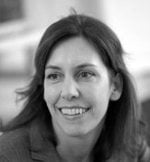 Clare Brook – CEO, Blue Marine Foundation
Clare Brook is CEO of the Blue Marine Foundation, a charity which brings about the effective protection of the world's oceans by creating marine reserves and works with communities to encourage sustainable fishing.
Prior to that, she worked for 24 years in environmental investment at Jupiter, Henderson and then Aviva, where she set up and ran the sustainable investment team. In 2009 she founded WHEB Asset Management, a leading boutique environmental investment firm. In 2014 Clare took the decision to move from environmental investment to marine conservation.
Shortly after Clare joined BLUE, they were awarded NGO of the Year at the PEA (people, environment, achievement) awards.
Ravinol Chambers FRSA – Founder, Be Inspired Films
Ravinol is an Irish born strategy consultant and film producer who is fascinated by the coming together of social purpose organisations and business, having worked internationally across both sectors and written his MBA dissertation (with distinction) in 2008 on 'Venture Philanthropy.'
That year, he also founded Be Inspired Films, a film production company designed to bring great ideas to life and tell stories that matter for organisations creating positive social impact in the world.
Ravinol is a fellow of the RSA and acts as mentor, advisor and strategy consultant to a number of organisations working in the social impact sector.
He and his team also train individuals and teams to get clarity and focus on their message and create good quality user generated video stories through his training company VideoKnowHow.
His clients include the Cabinet Office, Deutsche Bank, Virgin Trains, Siemens, TEDx, Government Digital Services, Tata Consulting Services, NESTA, Volans, Sustainability, Hogan Lovells, Big Lottery Fund, UnLtd, ACEVO, the NHS and many more.
Film production – www.beinspiredfilms.co.uk
Video training – www.videoknowhow.co.uk

Matt Chocqueel-Mangan – Founder, Vote for Policies
Matt is a digital 'scrum master', accountable for transforming organisations by implementing Agile development practices and is also the creator of Vote for Policies that had created 909,300 votes when the polls closed on the 2015 party manifestos.
He has been working in the digital space since 1998, with experience in all aspects of digital strategy, marketing and production. In addition to his professional work he works to solve social problems – especially where engagement is an issue.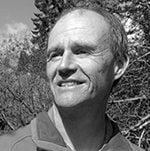 John Fleetwood – MD, Ethical Money
John Fleetwood's 3D investing career really started in 1991 when he became an independent financial adviser, entirely focused on ethical investments. After working for a small firm in the Midlands he set up Ethical Money as a sole trader, then as a limited company, with a team of nine and an ethical client bank of over 1000, selling the business to focus on developing discretionary portfolios. During this time he established the Ethical Investment Association, the industry body for ethical IFAs, wrote several guides to ethical funds that achieved national publicity in the press and was heavily involved in developing the industry at an early stage.
John has also provided ethical screening and research services to several private client companies since 1995, including Redmayne Bentley, Brewin Dolphin, Gerrards, Philip Securities, Smith & Williamson and King and Shaxson.
He sold the IFA business in 2004 to concentrate on developing a specialist portfolio management service in conjunction with a boutique investment firm. The motivation was always to offer something a bit more ethical, a bit more engaging and a bit truer to the values he holds. This has developed further in 3D Investing, a suite of services to enable a range of asset managers and advisers to offer distinctive portfolios for their socially motivated clients.

Prof. Harold Goodwin – Professor of Responsible Tourism, Manchester Metropolitan University
Harold is Professor of Responsible Tourism at Manchester Metropolitan University, where he teaches and researches in the Centre for Responsible Tourism. Harold researches on tourism, local economic development and poverty reduction, conservation and responsible tourism and teaches Masters and PhD students. Harold works with tourism businesses, local communities, governments, and conservationists to develop better forms of tourism. He has been actively involved in developing more Responsible Tourism in Kerala, South Africa and The Gambia. Harold also undertakes consultancy and evaluations for companies, NGOs, governments, and international organisations.
He is a Director of the International Centre for Responsible Tourism which he founded in 2002 which promotes the principles of the Cape Town Declaration which he drafted. The Cape Town Declaration on Responsible Tourism in Destinations was produced by 1st International Conference on Responsible Tourism in Destinations which founded an influential series of conferences which Harold co-chairs.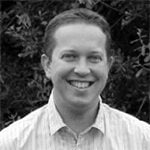 Dr. Darren Harper – Growth Coach for Growth Accelerator
Darren is a seasoned industry disruptor, having helped to build a number of high growth businesses, including Abcam plc (www.abcam.com) – a £1Bn AIM listed business, and the Business Leaders Network (www.TheBLN.com). He is a business growth expert and coach for the governments flagship £200m GrowthAccelerator service, and is passionate about how technology can be a primary enabler of a clean and sustainable future.
He helped to define the Carbon Trust's Cleantech investment strategy, was pivotal in the establishment of the Guardian's Cleantech 100, and launched the Essential Cleantech event series.
Darren has 3 young children and is committed to ensure they have the opportunity to live in a more sustainable society.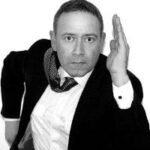 Nick Harrison – CEO, Founders 4 Schools
Former co-founder and CTO of interactive investor (iii.co.uk) Nick is a versatile, creative and widely experienced CTO with over 19-years experience in fast-paced, entrepreneurial and dynamic business environments; developing, delivering and managing technology strategy and award-winning online/web-based systems and platforms.
Creating some of the most sophisticated solutions, Nick's experience has been key in helping develop technical strategy, deal with vast data-sets, reduce business risk, market and deploy efficient multi-server and cloud-based platforms and scale environments to meet the demands of business evolution and explosive growth in usage.
In 2004, Nick was voted by industry professionals and opinion-formers as one of the UK's 100 "Internet Pioneers and Innovators of the decade" through Econsultancy/GfK NOP for his influential work and contribution to the growth and development of the web, internet and e-commerce.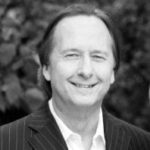 Chris Morgan-Locke – MD, National Press Publishing
Chris founded National Press Publishers which for many years owned a number of national magazines and also published a number of magazines for organisations including The Daily Telegraph, IPC, several banks and insurance companies with a monthly combined readership of over 3 million people. Within the group was a travel company, a marketing company and a financial services company two of which were sold and are still trading. The group also owned a national wine club and a cookery club.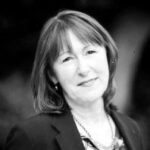 Kate Morgan-Locke – Former GMG Director of Consumer Services
Former Director of Consumer Development Strategies & Commercial Project Initiatives for the Guardian Media Group with expertise in monetising customers to deliver sales growth & profitability across digital & print platforms.
Kate has significant experience in the media sector with an excellent record of running businesses to create value & long-term relationships. Developed & delivered multiple new revenue lines for GMG incl. Guardian Soulmates dating site, Guardian Holidays. Several years as a Director in Guardian News & Media reporting to the PLC Board, key member of steering groups and committees.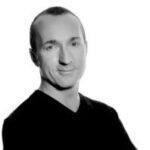 Iain Patton – Founder and MD, Ethical Team
Eco-preneur, Positive Impacts Ambassador and Advisor to the Sustainable Methods Institute, Iain Patton has established several green businesses over the past decade including the International Green Awards™ in 2006-2012 which awarded such dignitaries as HRH The Prince of Wales Prince Charles, Nobel Peace Prize Winner Professor Wangari Mattaai, Sir David Attenborough, Ian Somerhalder (Vampire Diaries) & Supermodel/UNEP Ambassador Gisele Bundchen.
Iain more recently launched the Ethical Team (www.ethicalteam.com) to inspire sustainable business and support game-changer brands with access to international green peers (over 6,000 Linkedin Contacts), Sustainability Change Agents and Senior Decision Makers in various fields. Clients include the Low Carbon Vehicle Partnership, Pioneers For Change Conference & Fellowship, the Finding Infinity Campaign and Climate Change the New Economy UNFCCC – G7 & COP21 Editions. Iain previously supported Climate Action (UNEP) as Director of Communications at COP 19, Poland.
www.ethicalteam.com[/vc_column_text][vc_empty_space height="20″][vc_btn title="Back To About Us" color="green" link="url:http%3A%2F%2Fblueandgreentomorrow.com%2Fabout-us%2F|||"][/vc_column][/vc_row]