Exposed: 'Academics-For-Hire Agree Not To Disclose Fossil Fuel Funding'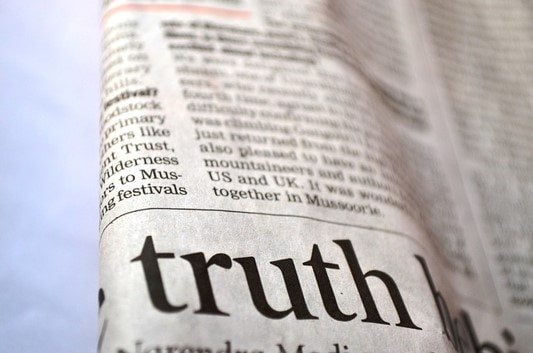 A Greenpeace undercover investigation has exposed how fossil fuel companies can secretly pay academics at leading American universities to write research that sows doubt about climate science and promotes the companies' commercial interests.
Posing as representatives of oil and coal companies, reporters from Greenpeace UK asked academics from Princeton and Penn State to write papers promoting the benefits of CO2 and the use of coal in developing countries.
The Professors agreed to write the reports and said they did not need to disclose the source of the funding.
Citing industry-funded documents – including testimony to state hearings and newspaper articles – Professor Frank Clemente of Penn State said: "In none of these cases is the sponsor identified. All my work is published as an independent scholar."
The leading climate-sceptic academic, Professor William Happer, agreed to write a report for a Middle Eastern oil company and to allow the firm to keep the source of the funding secret.
Happer is due to appear this afternoon as a star witness in US Senate hearings called by Republican Presidential candidate Ted Cruz.
In emails to reporters he also revealed Peabody energy paid thousands of dollars for him to testify at a separate state hearing, with the money going to a climate-sceptic think-tank.
The investigation also found:
– US coal giant Peabody Energy paid tens of thousands of dollars to an academic who produced coal-friendly research and provided testimony at state and federal climate hearings, the amount of which was never revealed.
– The Donors Trust, an organisation that has been described as the "dark money ATM" of the US conservative movement, confirmed in a taped conversation with an undercover reporter that it could anonymously channel money from a Middle Eastern oil and gas company to US climate sceptic organisations.
– Princeton professor William Happer laid out details of an unofficial peer review process run by the Global Warming Policy Foundation (GWPF), a UK climate sceptic think tank, and said he could ask to put an oil funded report through a similar review process after admitting that it would struggle to be published in an academic journal.
– A recent report by the GWPF that had been through the same unofficial review process, was promoted as "thoroughly peer-reviewed" by influential columnist Matt Ridley – a senior figure in the organisation.
The full story and all the documents have been published on http://energydesk.greenpeace.org/
The findings echo the case of Willie Soon, a prominent academic exposed in a New York Times investigation as having accepted donations from fossil fuel companies and anonymous donors in return for producing climate-sceptic scientific papers.
Reporters approached the academics claiming to be representatives of unnamed fossil fuel companies looking to commission 'independent' research.
Professor Frank Clemente, a sociologist from Penn State university, was asked if he could produce a report "to counter damaging research linking coal to premature deaths (in particular the WHO's figure that 3.7 million people die per year from fossil fuel pollution)". He said that this was within his skill set; that he could be quoted using his university job title; and that it would cost around $15,000 for an 8-10 page paper
Asked whether he would need to declare the source of the money, Professor Clemente said: "There is no requirement to declare source funding in the US." He then shared examples of a testimony and an op-ed, explaining: "Note that in none of these cases is the sponsor identified. All my work is published as an independent scholar."
Clemente also disclosed that for another report on "the Global Value of Coal" he was paid $50,000 by Peabody Energy – the sponsorship was mentioned in the small print of the paper, but the amount has not been disclosed until now.
The academics' willingness to conceal the source of funding contrasts strongly with the ethics of journals such as Science, which states in its submission requirements that research "should be accompanied by clear disclosures from all authors of their affiliations, funding sources, or financial holdings that might raise questions about possible sources of bias"
The investigation has also revealed a system by which foreign oil and gas companies can anonymously fund US climate-sceptic scientists and organisations.
When asked to ensure that the commissioning of the report could not be traced back to the Middle East oil and gas company, Professor Happer contacted his fellow CO2 Coalition board member, Bill O'Keefe, a former Exxon lobbyist. He suggested channelling it through the Donors Trust, a controversial organisation that has previously been called the "Dark Money ATM" of the US conservative movement.
When investigators asked Peter Lipsett of the Donors Trust, if the Trust would accept money from an oil and gas company based in the Middle East, he replied that, although the Trust would like the cash to come from a US bank account, "we can take it from a foreign body, just we have to be extra cautious with that."
Professor Happer, who sits on the GWPF's  Academic Advisory Council, was also asked by undercover reporters if he could put the industry-funded report through the same peer review process as previous GWPF reports claimed to have been "thoroughly peer reviewed". Happer explained that this process had consisted of members of the Advisory Council and other selected scientists reviewing the work, rather than presenting it to an academic journal.
He added: "I would be glad to ask for a similar review for the first drafts of anything I write for your client. Unless we decide to submit the piece to a regular journal, with all the complications of delay, possibly quixotic editors and reviewers that is the best we can do, and I think it would be fine to call it a peer review.
GWPF's "peer review" process was used for a recent GWPF report on the benefits of carbon dioxide. According to Dr Indur Goklany, the author of the report, he was initially encouraged to write it by the journalist Matt Ridley, who is also a GWPF academic advisor. That report was then promoted by Ridley, who claimed in his Times column that the paper had been "thoroughly peer reviewed".
Commenting on the investigation, Greenpeace UK executive director John Sauven said: "This investigation exposes a network of academics-for-hire and a back channel that lets fossil fuel companies secretly influence the climate debate while keeping their fingerprints off. Our research reveals that professors at prestigious universities can be sponsored by foreign fossil fuel companies to write reports that sow doubt about climate change, and that those professors will keep that funding secret from the public.
"The question now is very simple. Down the years, how many scientific reports that sowed public doubt on climate change were actually funded by oil, coal and gas companies? This investigation shows how they do it, now we need to know when and where they did it. It's time for the sceptics to come clean."
He added: "Lord Lawson's Global Warming Policy Foundation (GWPF) has serious questions to answer. Does it condone a member of its academic council agreeing to be secretly sponsored to write a report by a group purporting to be from a Middle Eastern oil company? Have reports by senior figures in Lawson's foundation been secretly paid for by the fossil fuel industry?
"Would they have agreed to Professor Happer's suggestion that the 'oil-funded' report be put through a 'similar review' process to the GWPF's own 'peer-review' process? Does it accept that the foundation's so-called 'peer review' process is flawed, given Professor Happer's revelations about how it operated on an earlier report? And does the foundation stand by its academic advisor, Viscount Ridley, who described that earlier report as 'thoroughly peer-reviewed'?"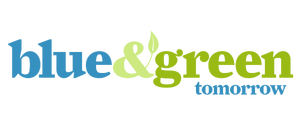 Responsible Energy Investments Could Solve Retirement Funding Crisis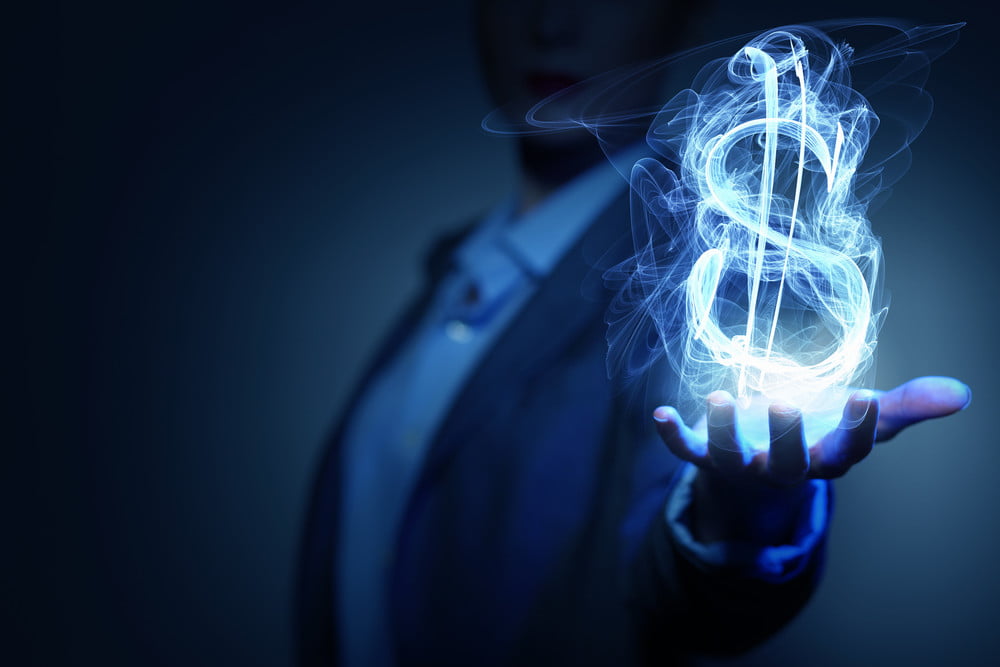 Retiring baby-boomers are facing a retirement cliff, at the same time as mother nature unleashes her fury with devastating storms tied to the impact of global warming. There could be a unique solution to the challenges associated with climate change – investments in clean energy from retirement funds.
Financial savings play a very important role in everyone's life and one must start planning for it as soon as possible. It's shocking how quickly seniors can burn through their nest egg – leaving many wondering, "How long will my retirement savings last?"
Let's take a closer look at how seniors can take baby steps on the path to retiring with dignity, while helping to clean up our environment.
Tip #1: Focus & Determination
Like in other work, it is very important to focus and be determined. If retirement is around the corner, then make sure to start putting some money away for retirement. No one can ever achieve anything without dedication and focus – whether it's saving the planet, or saving for retirement.
Tip #2: Minimize Spending
One of the most important things that you need to do is to minimize your expenditures. Reducing consumption is good for the planet too!
Tip #3: Visualize Your Goal
You can achieve more if you have a clearly defined goal in life. This about how your money can be used to better the planet – imagine cleaner air, water and a healthier environment to leave to your grandchildren.
Investing in Clean Energy
One of the hottest and most popular industries for investment today is the energy market – the trading of energy commodities. Clean energy commodities are traded alongside dirty energy supplies. You might be surprised to learn that clean energy is becoming much more competitive.
With green biz becoming more popular, it is quickly becoming a powerful tool for diversified retirement investing.
The Future of Green Biz
As far as the future is concerned, energy businesses are going to continue getting bigger and better. There are many leading energy companies in the market that already have very high stock prices, yet people are continuing to investing in them.
Green initiatives are impacting every industry. Go Green campaigns are a PR staple of every modern brand. For the energy-sector in the US, solar energy investments are considered to be the most accessible form of clean energy investment. Though investing in any energy business comes with some risks, the demand for energy isn't going anywhere.
In conclusion, if you want to start saving for your retirement, then clean energy stocks and commodity trading are some of the best options for wallets and the planet. Investing in clean energy products, like solar power, is a more long-term investment. It's quite stable and comes with a significant profit margin. And it's amazing for the planet!
What Should We Make of The Clean Growth Strategy?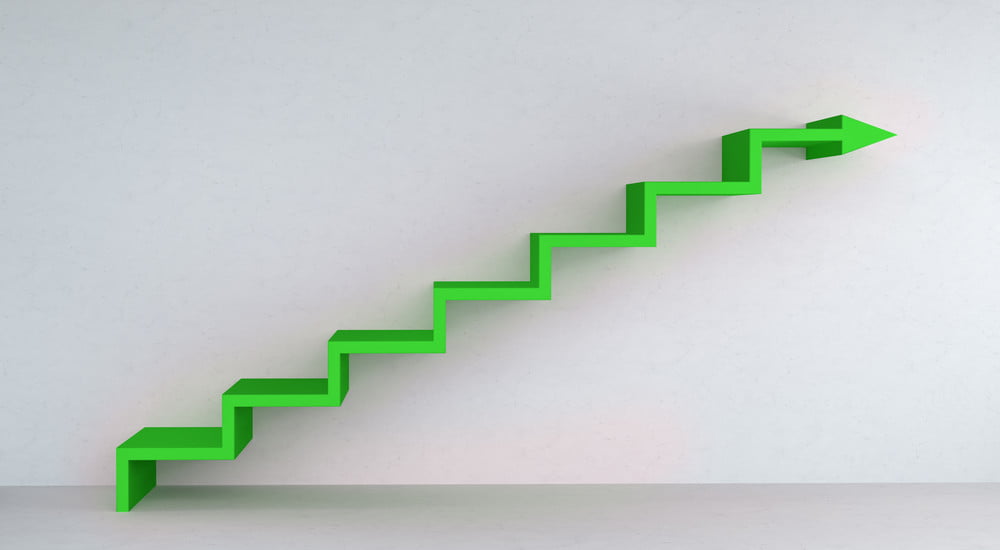 It was hardly surprising the Clean Growth Strategy (CGS) was much anticipated by industry and environmentalists. After all, its publication was pushed back a couple of times. But with the document now in the public domain, and the Government having run a consultation on its content, what ultimately should we make of what's perhaps one of the most important publications to come out of the Department for Business, Energy and the Industrial Strategy (BEIS) in the past 12 months?
The starting point, inevitably, is to decide what the document is and isn't. It is, certainly, a lengthy and considered direction-setter – not just for the Government, but for business and industry, and indeed for consumers. While much of the content was favourably received in terms of highlighting ways to ensure clean growth, critics – not unjustifiably – suggested it was long on pages but short on detailed and finite policy commitments, accompanied by clear timeframes for action.
A Strategy, Instead of a Plan
But should we really be surprised? The answer, in all honesty, is probably not really. BEIS ministers had made no secret of the fact they would be publishing a 'strategy' as opposed to a 'plan,' and that gave every indication the CGS would set a direction of travel and be largely aspirational. The Government had consulted on its content, and will likely respond to the consultation during the course of 2018. And that's when we might see more defined policy commitments and timeframes from action.
The second criticism one might level at the CGS is that indicated the use of 'flexibilities' to achieve targets set in the carbon budgets – essentially using past results to offset more recent failings to keep pace with emissions targets. Claire Perry has since appeared in front of the BEIS Select Committee and insisted she would be personally disappointed if the UK used flexibilities to fill the shortfall in meeting the fourth and fifth carbon budgets, but this is difficult ground for the Government. The Committee on Climate Change was critical of the proposed use of efficiencies, which would somewhat undermine ministers' good intentions and commitment to clean growth – particularly set against November's Budget, in which the Chancellor maintained the current carbon price floor (potentially giving a reprieve to coal) and introduced tax changes favourable to North Sea oil producers.
A 12 Month Green Energy Initiative with Real Teeth
But, there is much to appreciate and commend about the CGS. It fits into a 12-month narrative for BEIS ministers, in which they have clearly shown a commitment to clean growth, improving energy efficiency and cutting carbon emissions. Those 12 months have seen the launch of the Industrial Strategy – firstly in Green Paper form, which led to the launch of the Faraday Challenge, and then a White Paper in which clean growth was considered a 'grand challenge' for government. Throughout these publications – and indeed again with the CGS – the Government has shown itself to be an advocate of smart systems and demand response, including the development of battery technology.
Electrical Storage Development at Center of Broader Green Energy Push
While the Faraday Challenge is primarily focused on the development of batteries to support the proliferation of electric vehicles (which will support cuts to carbon emissions), it will also drive down technology costs, supporting the deployment of small and utility-scale storage that will fully harness the capability of renewables. Solar and wind made record contributions to UK electricity generation in 2017, and the development of storage capacity will help both reduce consumer costs and support decarbonisation.
The other thing the CGS showed us it that the Government is happy to be a disrupter in the energy market. The headline from the publication was the plans for legislation to empower Ofgem to cap the costs of Standard Variable Tariffs. This had been an aspiration of ministers for months, and there's little doubt that driving down costs for consumers will be a trend within BEIS policy throughout 2018.
But the Government also seems happy to support disruption in the renewables market, as evidenced by the commitment (in the CGS) to more than half a billion pounds of investment in Pot 2 of Contracts for Difference (CfDs) – where the focus will be on emerging rather than established technologies.
This inevitably prompted ire from some within the industry, particularly proponents of solar, which is making an increasing contribution to the UK's energy mix. But, again, we shouldn't really be surprised. Since the subsidy cuts of 2015, ministers have given no indication or cause to think there will be public money afforded to solar development. Including solar within the CfD auction would have been a seismic shift in policy. And while ministers' insistence in subsidy-free solar as the way forward has been shown to be based on a single project, we should expect that as costs continue to be driven down and solar makes record contributions to electricity generation, investment will follow – and there will ultimately be more subsidy-free solar farms, albeit perhaps not in 2018.
Meanwhile, by promoting emerging technologies like remote island wind, the Government appears to be favouring diversification and that it has a range of resources available to meet consumer demand. Perhaps more prescient than the decision to exclude established renewables from the CfD auction is the subsequent confirmation in the budget that Pot 2 of CfDs will be the last commitment of public money to renewable energy before 2025.
In short, we should view the CGS as a step in the right direction, albeit one the Government should be elaborating on in its consultation response. Its publication, coupled with the advancement this year of the Industrial Strategy indicates ministers are committed to the clean growth agenda. The question is now how the aspirations set out in the CGS – including the development of demand response capacity for the grid, and improving the energy efficiency of commercial and residential premises – will be realised.
It's a step in the right direction. But, inevitably, there's much more work to do.