True Bearing Chartered Financial Planners
True Bearing Chartered Financial Planners was established to provide high quality financial planning advice to clients by delivering a clearly defined service, transparent fee structure and effective investment proposition.
Our core values are based upon: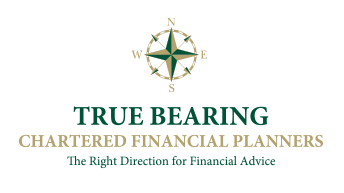 – Excellence
– Honesty
– Dynamism
– Quality of service
Our core values inspire us to act at all times with the utmost degree of integrity and professionalism and to be open and ethical in everything we do, putting our clients' best interests at the heart of the business.
Based in the heart of Lancashire, we have clients throughout the UK.
Choosing us to help with your sustainable investment strategy means you are receiving financial planning solutions tailored to individual needs, while you remain safe in the knowledge that our expert professionals continually look after your best financial interests.
At True Bearing, we share the belief that your money can have an impact on the world. We take considerable time to identify your objectives and understand your circumstances so that the plans we put in place are tailored to you. Whether your priority is to invest in companies that are 'doing good' or simply to diversify your existing portfolio into more sustainable areas, we can offer you a sustainable investment strategy that aims for capital growth* in a way that is good for people and the planet.
To find out more click here.
True Bearing Chartered Financial Planners is a trading style of True Bearing Limited who is authorised and regulated by the Financial Conduct Authority. 
* Past performance is no guarantee of future returns and your capital is not guaranteed and may go down as well as up.